A toilet brush set is an essential item to keep your bathroom clean and hygienic. While as a tool helping to clean one of the dirtiest area in our room, we don't pay quite much attention to it. And in most of our minds, they are just some plain white stuff standing besides our toilet. But you know what, these humble tool sets can be good-looking as well. From cherry-shaped brushes to adorable cat shape set, we've rounded up a selection of good-looking toilet brush sets you won't even want to hide.
Dora Bridal Toilet Bowl Brush Hold Combo Set
Set of bathroom cleaning essentials includes sturdy toilet cleaner brush and portable drip tray caddy ready to use out of the box.Soft Bristle Toilet Brush with Holder.
Bright candy color, add sunshine and vitality to the toilet, with the base design, more hygienic and convenient.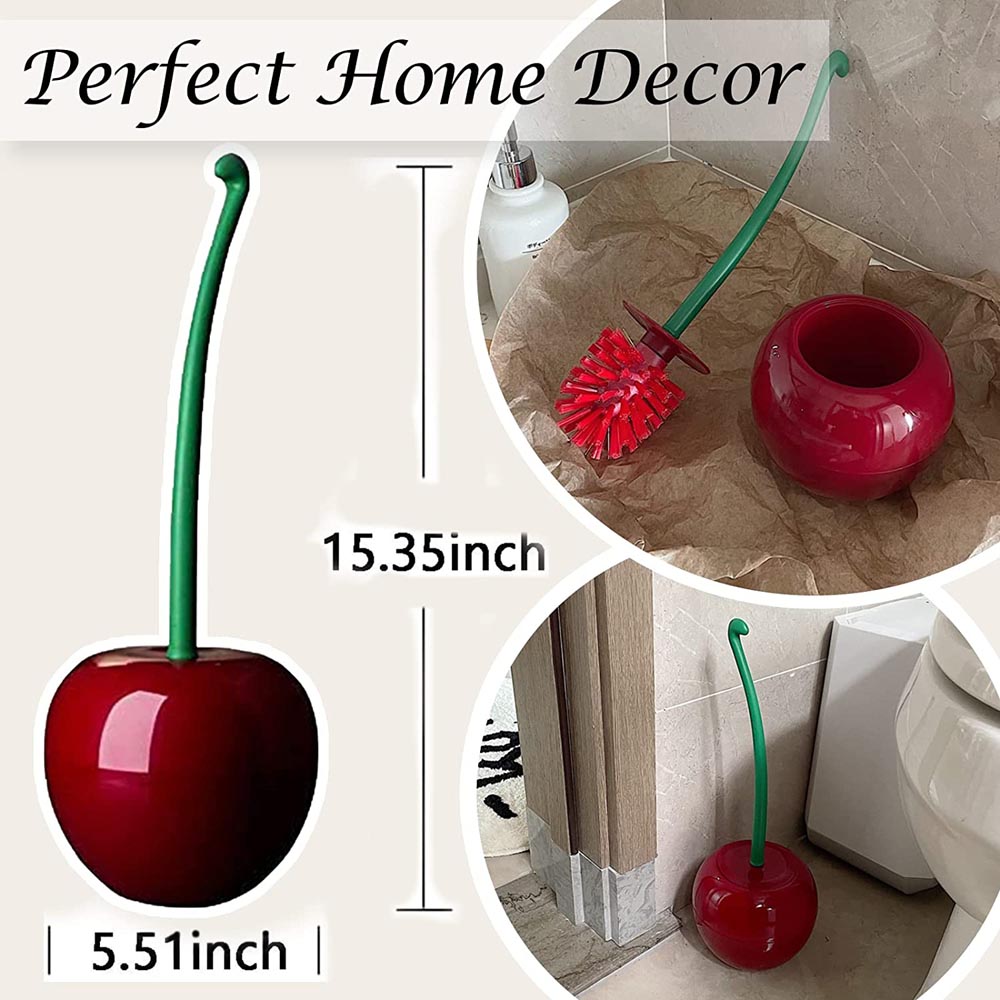 [buy on amazon]
Cat Toilet Brush Stand (Brush Included)
Cute cat shape toilet brush holder.
Product Size: Approx. 5.1 x 4.9 x 12.2 inches (13 x 12.5
Product Weight: 1.8 lbs (0.85 kg)
Material: Brush holder: Ceramic, Brush: Polypropylene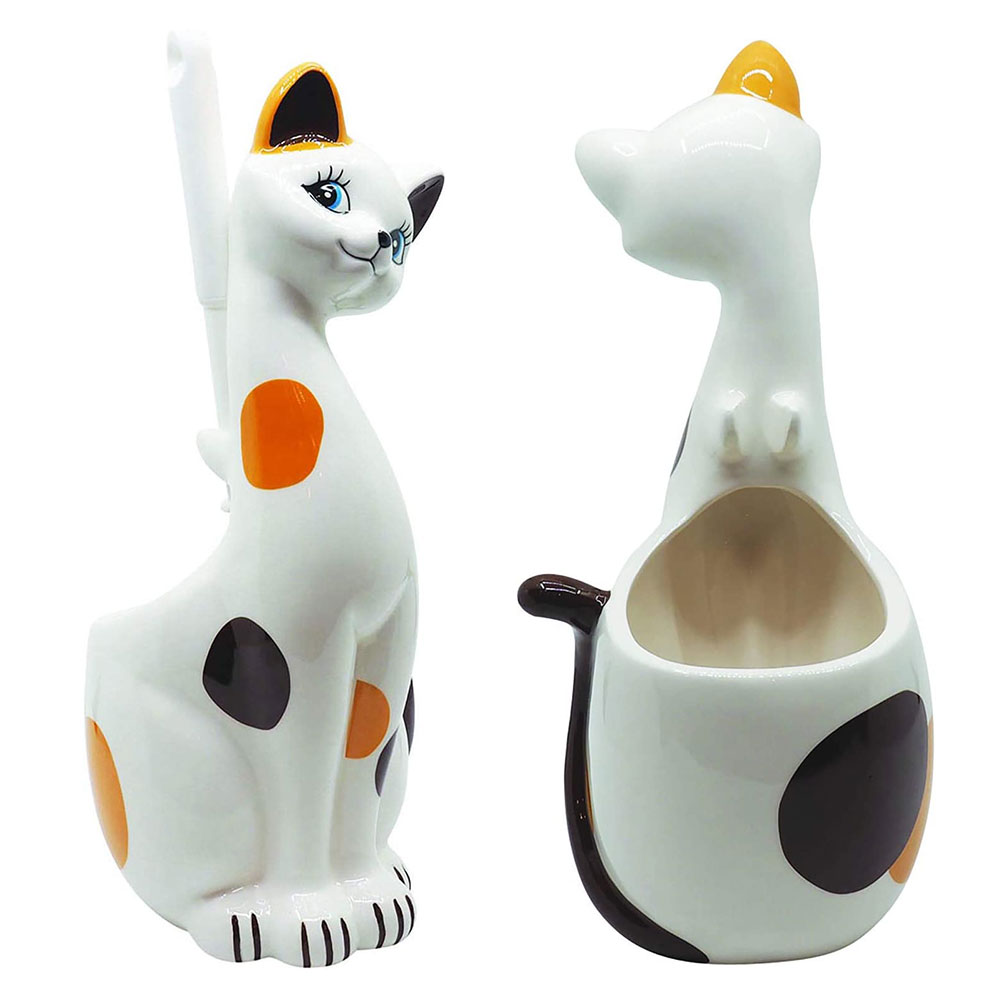 [buy on amazon]
Lovely Pottery Duck Toilet Brush Holder
Cute duck shape toilet brush holder.
Size (W x D x H): Approx. 4.9 x 7.1 x 15.7 inches (12.5 x
Weight: Approx. 19.2 oz (565
Material: Brush holder: Ceramic, Brush: Polypropylene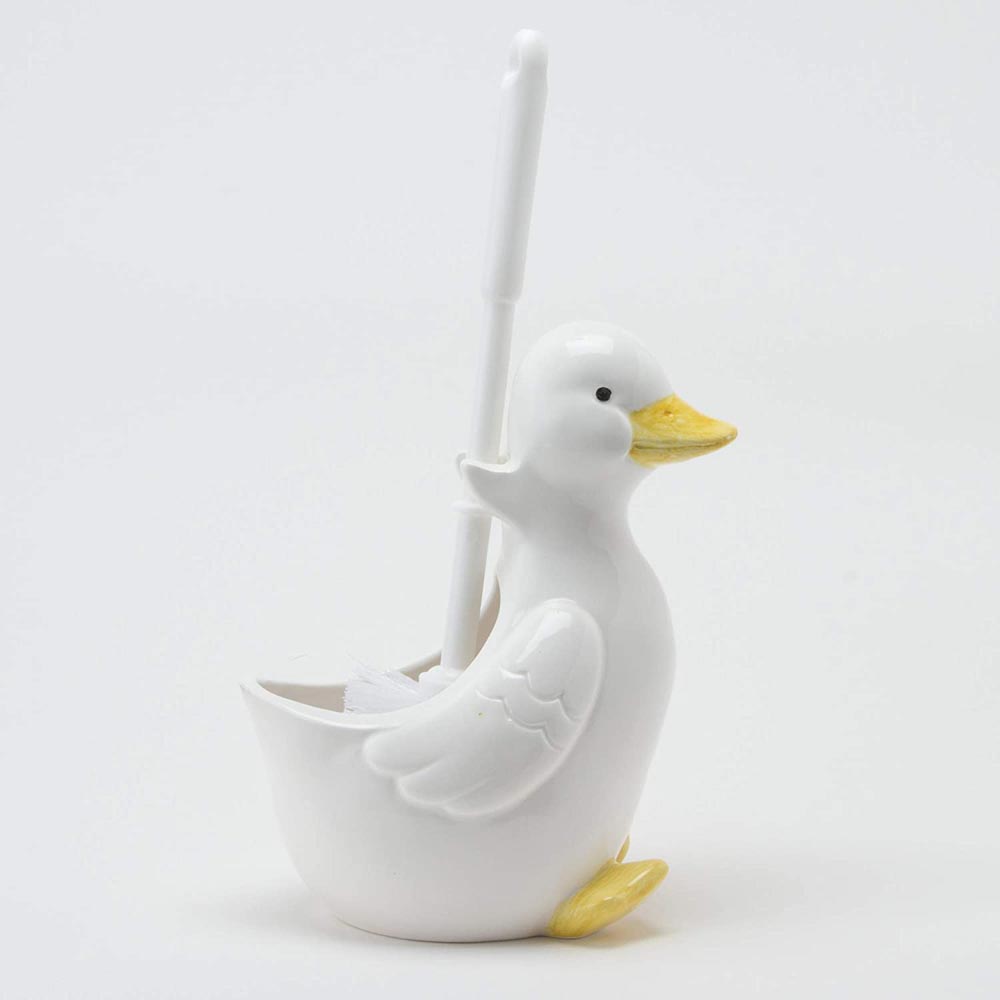 [buy on amazon]
Vigar Cactus Toilet Brush Set
Three-piece set includes one (1) toilet brush, one (1) brush holder, and one (1) saucer; easy-to-use bundle makes cleaning a breeze.
Made from polypropylene (PP) and rice husk; measures 4-9/10-inches long by 4-1/2-inches wide by 15-1/3-inches high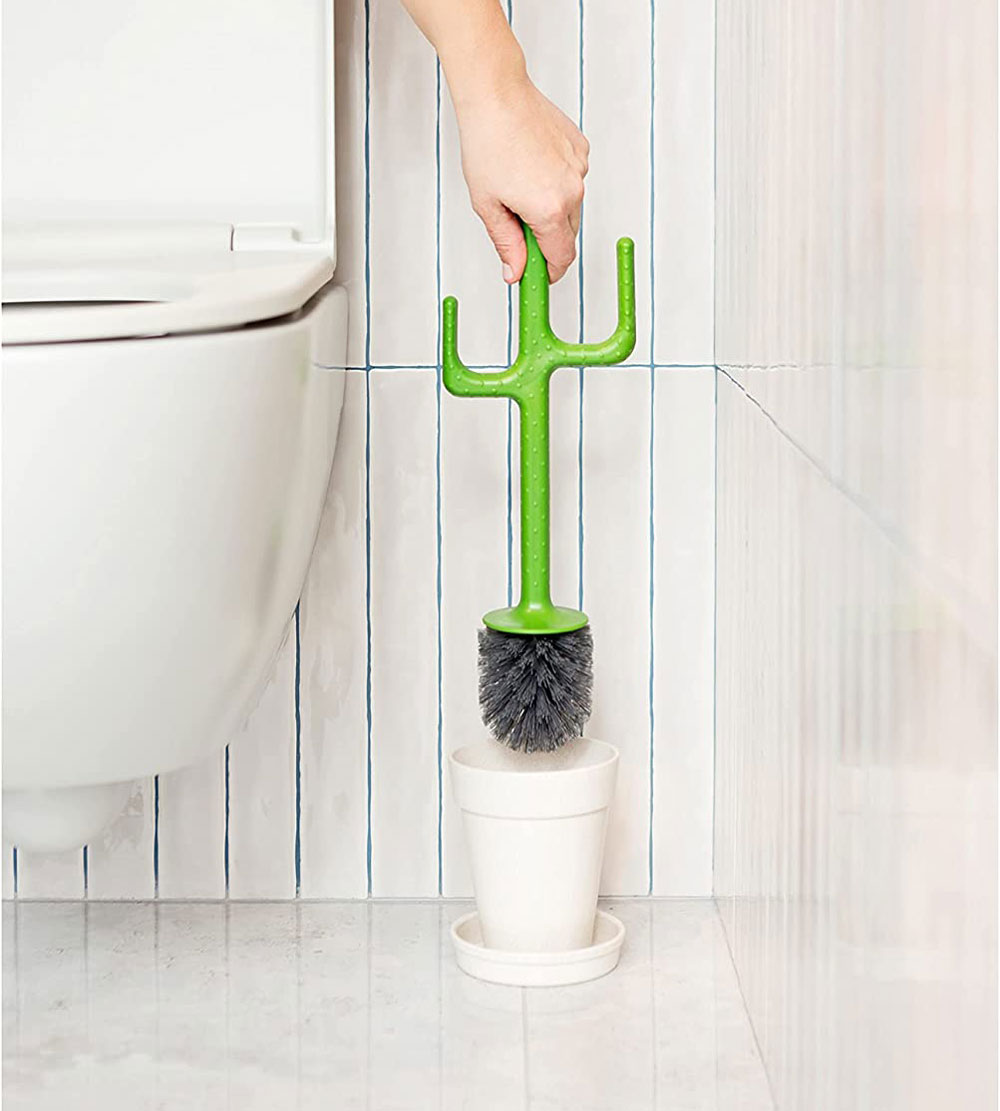 [buy on amazon]
Vigar Flower Power Toilet Set
Denoted by a cute floral design, the Vigar Flower Power Toilet Set is adorned with a bright flower head and green leaves. Its playful design adds a fun twist to everyday cleaning tools.
Set includes 1 brush, 1 brush holder and 1 saucer. Measures 9-inches high and 4-1/2-inches in diameter. For cleaning, wipe bin with a damp cloth.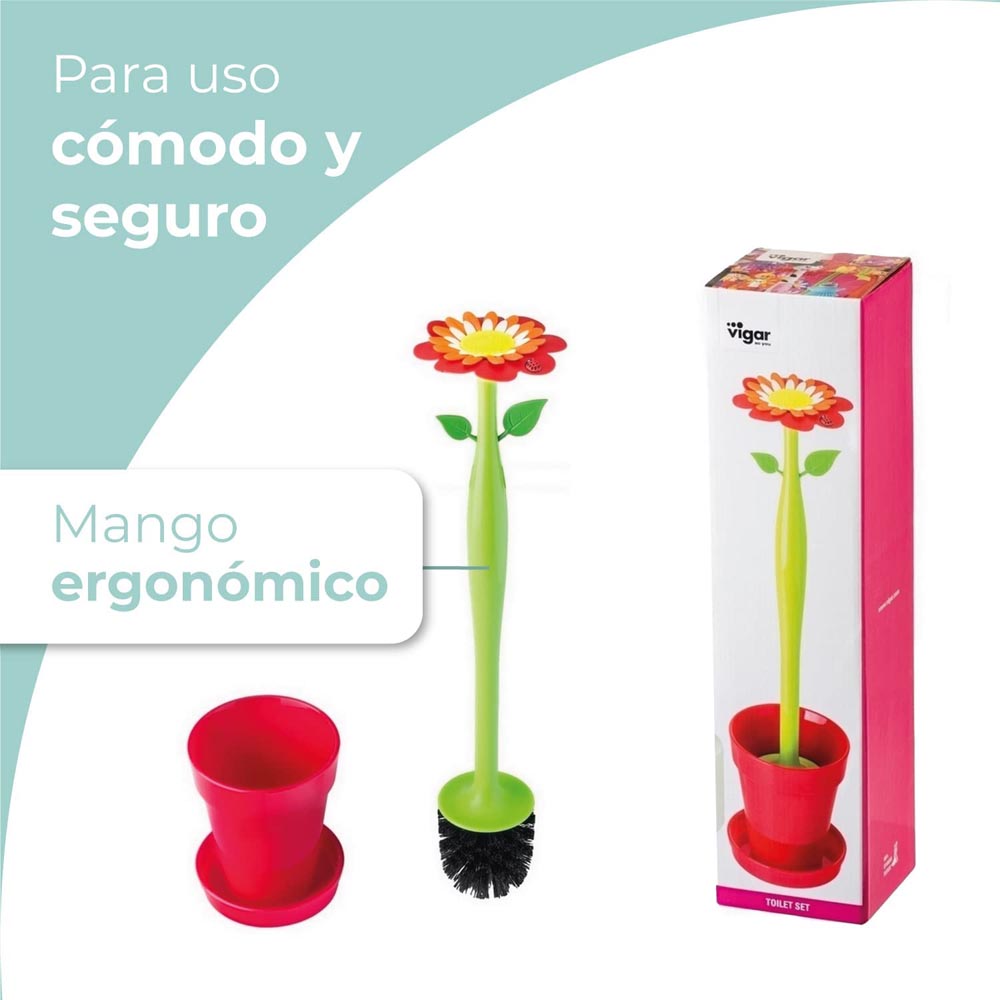 [buy on amazon]
Toscano Skullduggery Skeleton Gothic Bathroom Decor Toilet Bowl Brush Set
Hand-cast using real crushed stone bonded with durable designer resin, our free standing skull toilet brush holder includes matching skeleton toilet bowl brush.
5. 5″Wx8″Dx16″H.
2 lbs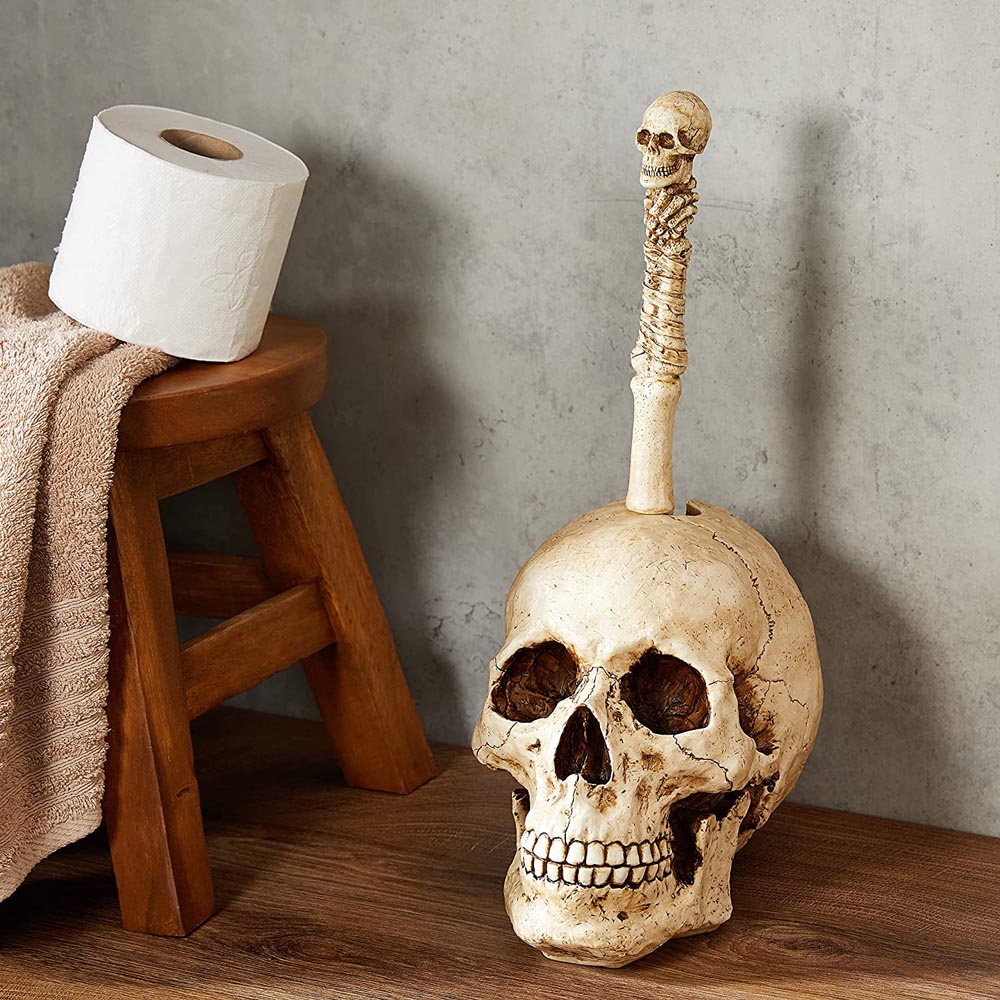 [buy on amazon]
Elephant Toilet Bowel Brush and Holder
The Novelty Toilet brush and holder not only designed better than a traditional brush, but also free standing toilet brush set are convenient to use and storage. The handle can hold your paper casually, help you save more space.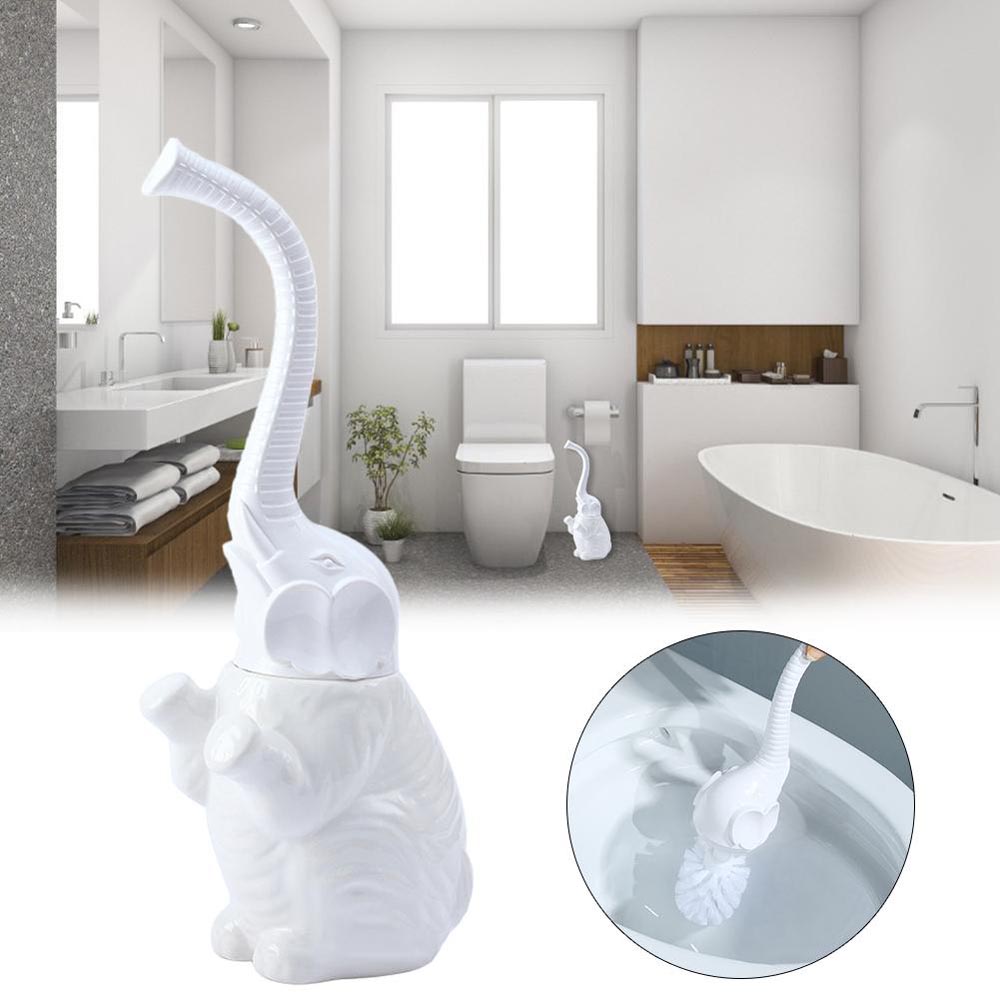 [buy on amazon]
Cat Toilet Bowl Brush Holder with Chrome Metal Handle
Features a cat shaped ceramic holder in a white matte glaze. The cat has a crazy cute face- whiskers and all- that's smiling bashfully and is detailed in black. Its elegant hourglass figure stands up on its paws waiting for it to be used. Simple, but adorable, this ceramic kitten toilet brush set will make storing an unpleasant cleaning accessory, a pleasure to look at!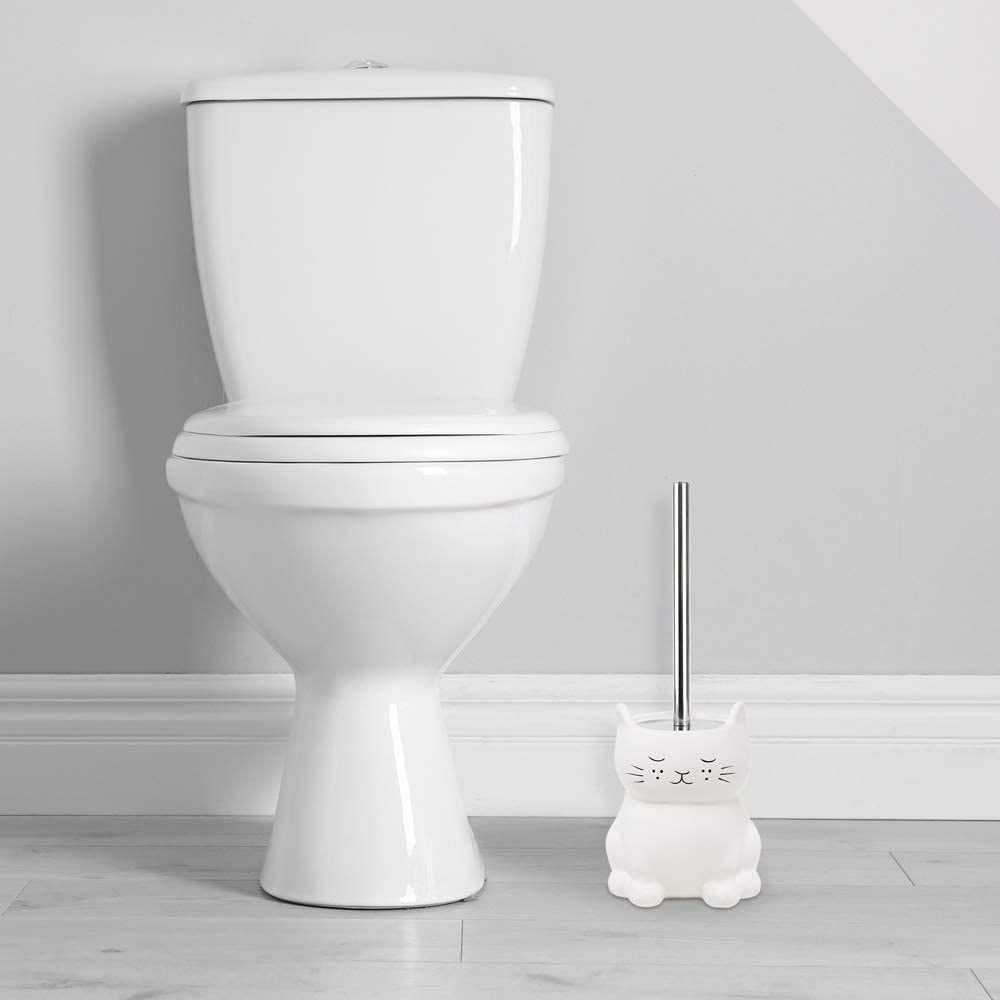 [buy on amazon]
Cute Bear Base Solidly Toilet Bowl Brush
Toilet brushes for bathroom is made of durable, shatterproof plastic, the flexible brush head cleans deep inside the toilet bowl for convenient and easy scrubbing and stain removal from enclosed spaces with virtually no scratches. The toliet brush kit on its own bear holder for easy and convenient storage. Perfect toilet brush kit for your home.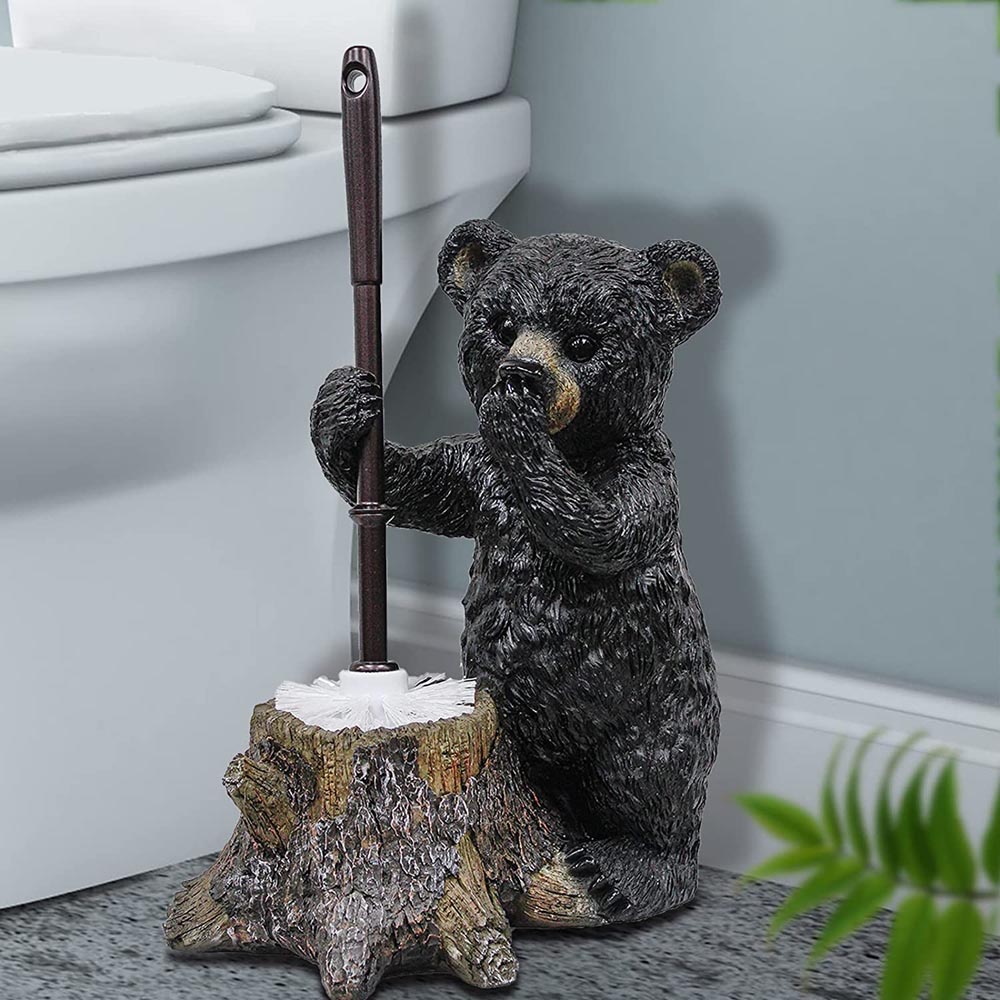 [buy on amazon]
Resin Cat Toilet Brush and Holder
Unique cat design toilet bowl brush is super cute, resin material fashionable and textured shape, toilet brush with holder brings warm and tidy new home experience to the bathroom. This cat decorative toilet brushes & holders has been professionally designed to make your bathroom more modern and stylish. Unique center of gravity design make base Standing Well.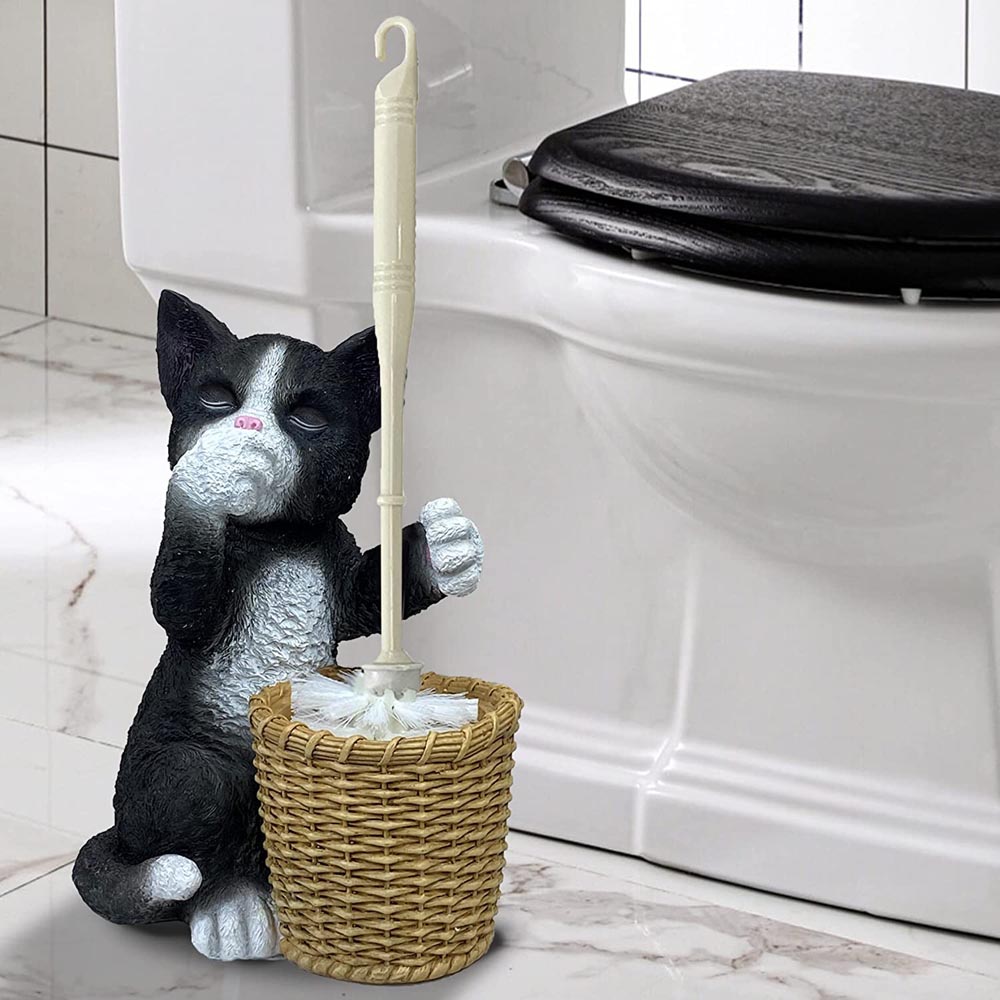 [buy on amazon]