Chairs have been one of the useful furniture around the house. While others see a chair as nothing else but a seating unit, there are those with creative minds who played with it and designed it with their imagination. Here we have a great collection of 10 Ultra Cool Chairs Design that would make your room brighter and more attractive. And perhaps, some of them will be a part of your room. Hope You would love them! [source]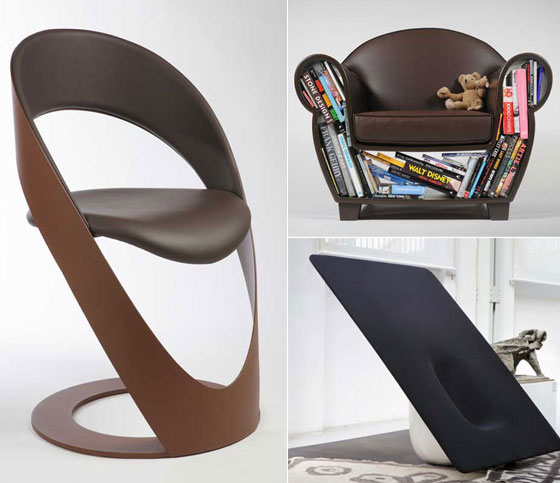 1. A 500 2 Chair by Martz Edition [source]
The immaculately designed chair offers an elegant alternative to usual chairs and adds character to any given space. Available with a set of customizable features – like an aluminum or wooden body, fabric or leather upholstery – the clean chair design follows the contours of the body to offer a comfortable seating experience.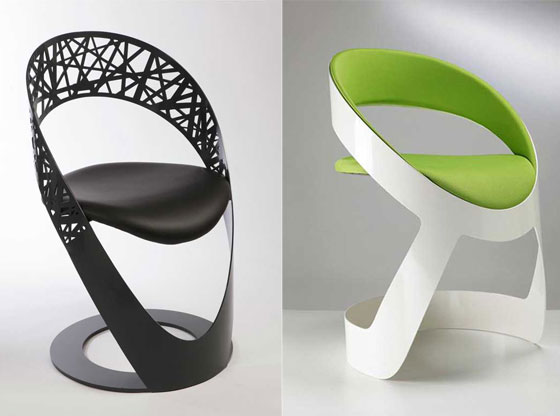 2. Fabulous Animal Charis by Maximo Riera [source]
The Animal Chair collection was designed by Spanish designer Maximo Riera, constituting a diverse range of species, from mammals to reptiles, and even including insects. Each creation retains the animal's natural vitality whilst being totally biological accurate in their appearance. This collection supposes to contain 15 more than fifteen different works. Right now, 3 of them are coming alive, they are Rhino Chair, Walrus Chair and Octopus Chair.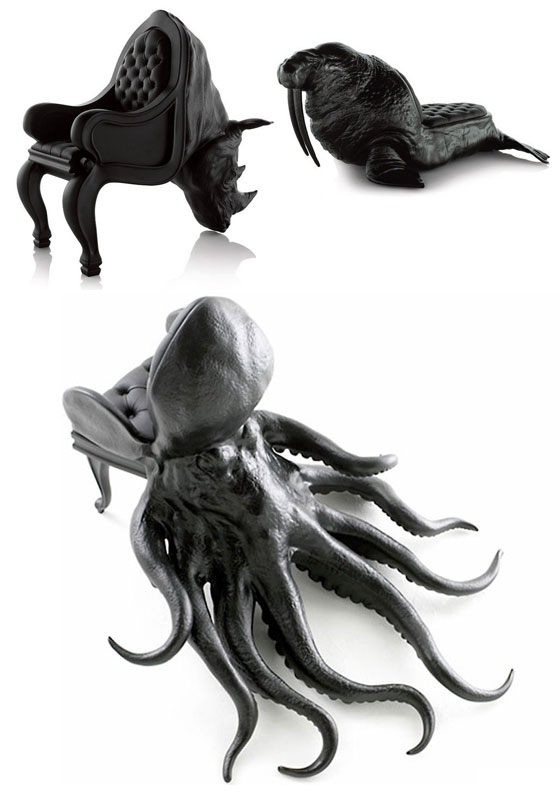 3. Bare Bones Ghost Chair [discontinued]
The Bare Bones Ghost Chair is an organic, visually light furniture piece that was developed by using six worn out pieces of wood and an acrylic sheet. Its appearance combines the roughness of unprocessed wood with the elegance and refinement given by the translucent acrylic.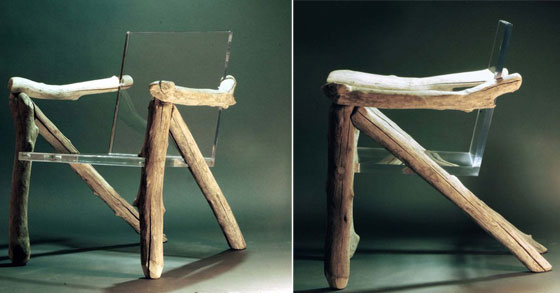 4. Rapunzel Chair and Pouf Collection [source]
The Rapunzel chair and pouf were developed by using a durable steel frame and further covered with thick hand-coiled upholstered foam. The two furniture elements can be a great addition for a contemporary interior and we find them to be especially suited for a bachelorette's crib.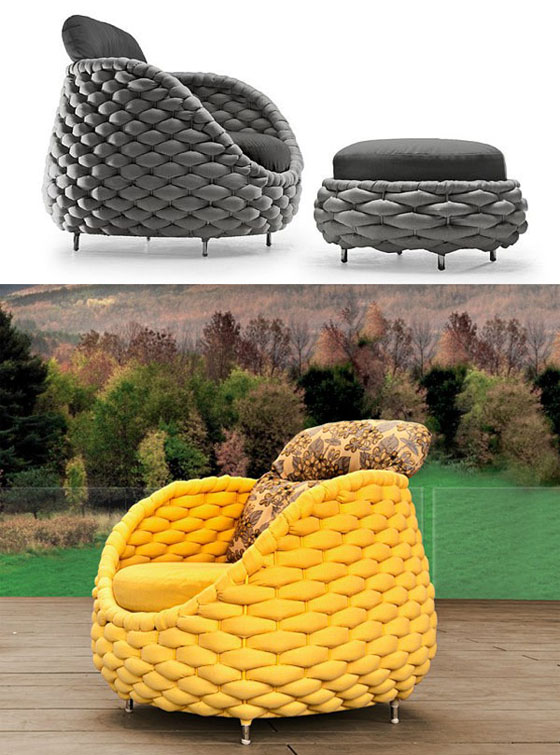 5. Hollow Chair [source]
The Hollow Chair brings a new meaning to versatile furniture. Built from 618 individually cut pieces of Baltic Birch plywood cut out with a CNC machine, the elegant, modern armchair has vinyl upholstery and a simple yet effective shape. This fantastic Hollow Armchair can accommodate a varied number of items, from books and toys to spa towels or anything else you can think of.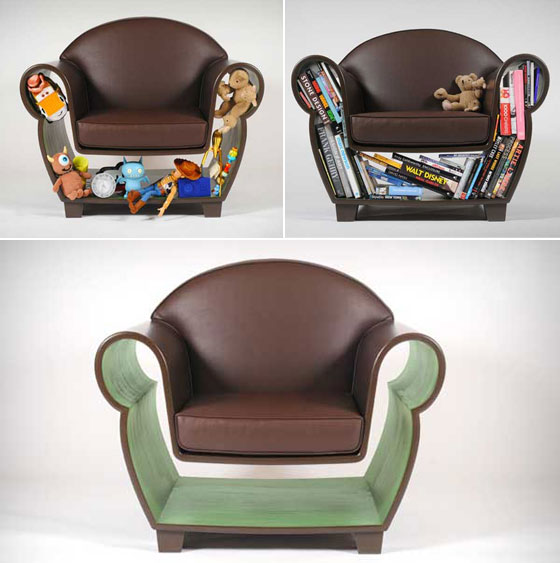 6. Outline Chair [source]
Created as an elegant silhouette of the well-known seating unit, the Outline Chair displays a fantastic shape that compliments a modern home. This chair can surely find a place in your home as long as you are willing to explore modern chair design and proudly display interesting and creative seating elements like this one in a corner of your home.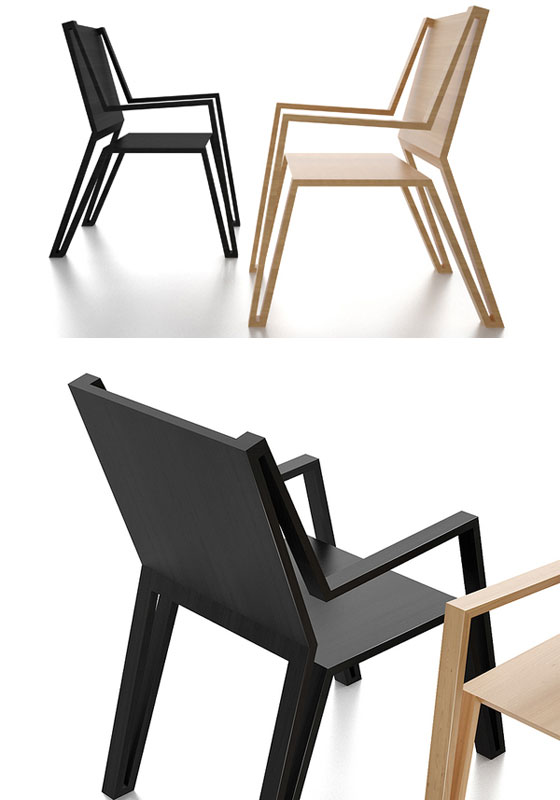 7. Funky Blast Chair [source]
The vivid Funky Blast Chair mixes geometric and organic shapes in a unique, eye-catching design. Standing on 31 American Ash legs finished with hardwax oil, the modern chair borrows its inspiration from the raw, organic nature, but displays a contemporary mixture of wood and fabric that compose a stunning design.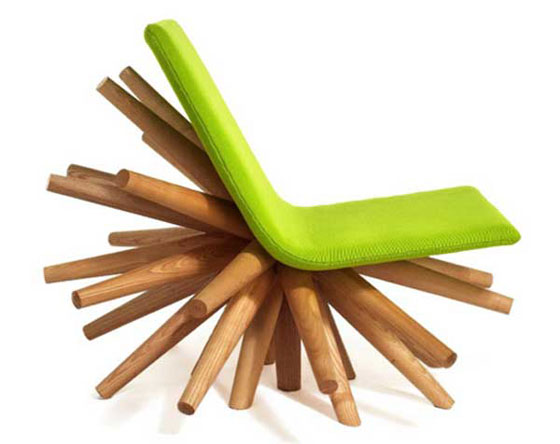 8. Woofer Chair [source]
The chairs that was inspired by a loudspeaker also has technologic features "that allows for sound waves to vibrate throughout the seat, consenting the user to hear and even to feel the audio spectrum, thanks to sophisticated sound actuators hidden inside the fibreglass structure of the chair.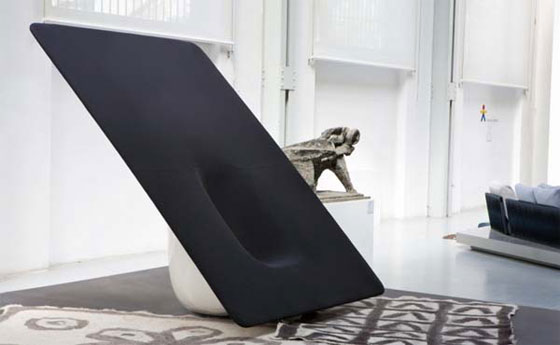 9. Birdy Chair [source]
Birdy chair is a great addition to any modern interior. It's produced by Homebasic and each copy is handmade of wood, liana and leather. The dried liana is made flexible and easy to handle by hot water steam and wrapped on the frame made of wood. When the liana is dried again it is very strong and hard to break.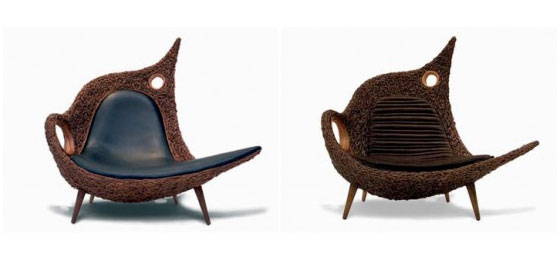 10. Easy Yoda chairs [source]
yoda is made of natural or stained rattan vines woven on a frame of mild steel in a design that uses natural material tension.