Dress up a package, embellish a present, or design a cool craft project with below 11 Unusual Decorative Packing Tapes! Your package won't look boring again. From the beautiful garden flowers tape to useful message tape, these tapes are full of creativity and fun. You can not only use them for your package, but also decorative your home. Use some imagination, your might come out with some unexpected effect.
We are a participant in the Amazon Services LLC Associates Program, an affiliate advertising program designed to provide a means for us to earn fees by linking to Amazon.com and affiliated sites.
1. Hinge Tape [source]
Hinge tape is the creation of product designers Hyoungmin Park and Jeongmin Lee; what makes this tape roll interesting is the realistic looking hinges on it. It sure adds creativity on the box.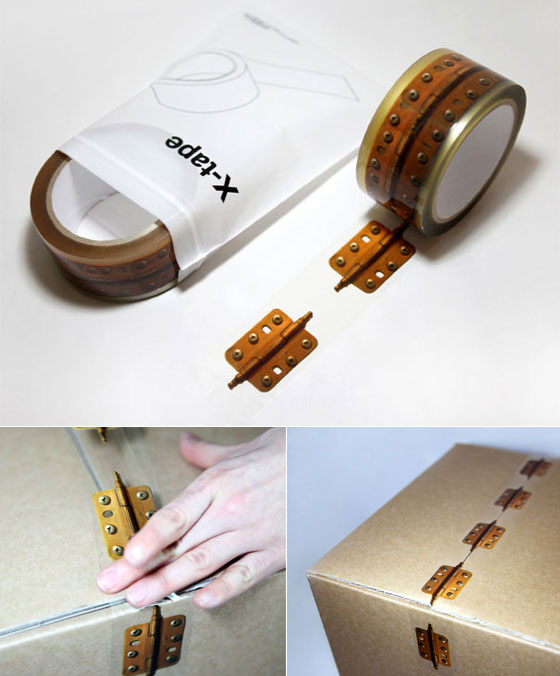 2. Python Tape by Atypyk [discontinued]
French designers at Atypyk have created a 60 meters-long wrap tape dubbed Python. It happens to look like the deadly snake, so be careful not to scare the hell out of your entourage when you apply it.

3. Lace Tape [source]
Lace has existed for centuries. It used to be one of the most obvious signs of power, beauty and wealth. The very idea of lace adornment conjures such sentiments. Kings and aristocrats used to stick it on everything. What is our modern day equivalent to such a frivolous statement? Why not put lace on a roll of tape so we can stick it on everything too?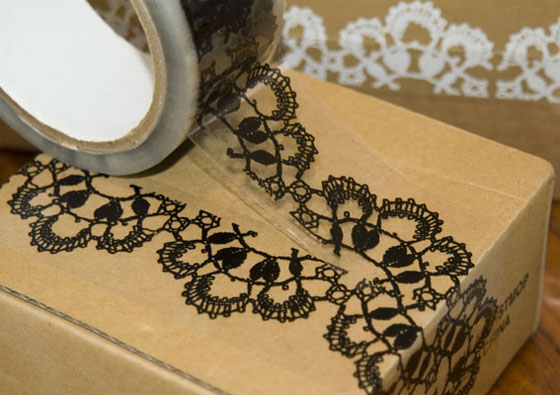 4. Birdy Bright decorative packing tape [buy on amazon]
2 in x 27.5 yards
Meets United States Postal Service regulations and standards for mailability
Never send an ugly package again
Add a splash of style and fun to boxes, bags and books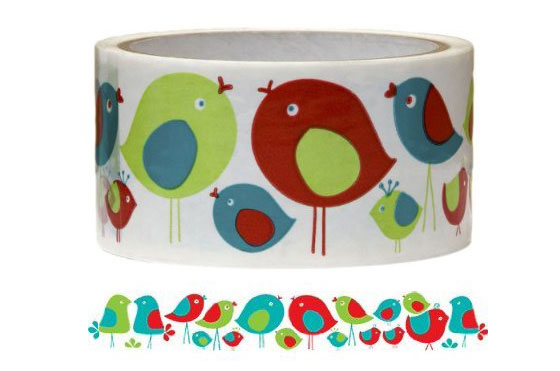 5. Faux Bois decorative packing tape [buy on amazon]
Faux Bois decorative packing tape, 2" x 27.5 yards.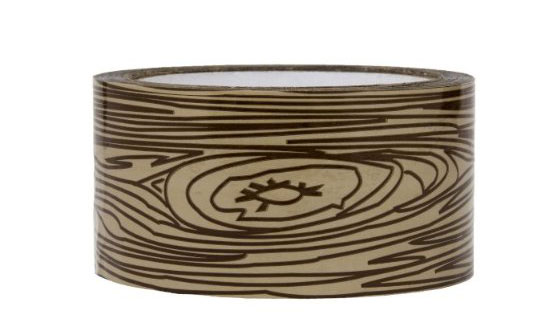 6. sniptape [source]
Sniptape by Danish designer Kenn Munk is 66 meters of cut-out-ability. It's a joke in the form of adhesive tape, it's the fastest way to convert your ride into a convertible, it's the fastest way to add a new doorway to your house, the fastest way to make anything a coupon you can cut out and bring to the store.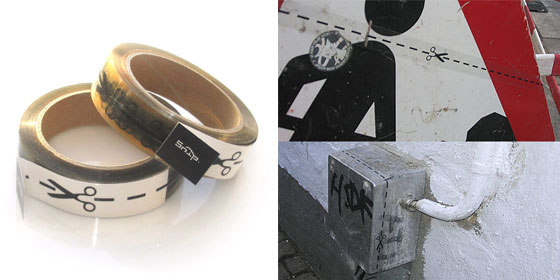 7. This is Spinal Tape – Tachion Packing Tape [buy on amazon]
This is spinal tape, packing tape. Give all your packages a spine with this spinal cord on a roll. Standard dimension packing tape. 25 meters long and 2″wide. Made in the USA.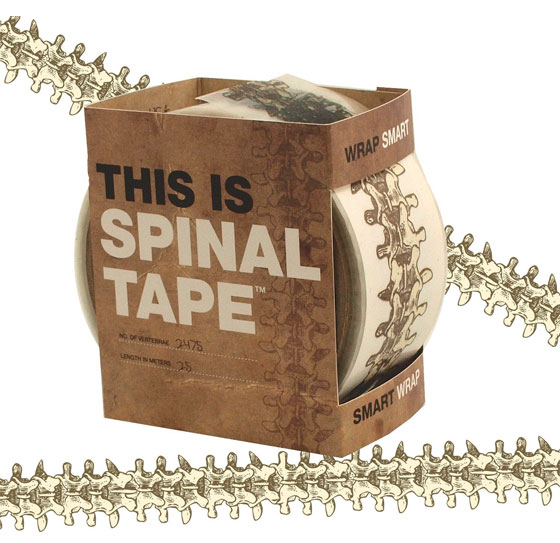 8. Pro Tapes Pro-Measurement Ruler Tape [buy on amazon]
Pro Tapes Pro-Measurement Ruler Tape is a Kraft paper tape with adhesive backing which can be used as a repositionable ruler. It is a yellow paper tape printed black with markings. It is great for tough situations where a tape measure will not fit. It has Imperial (English) version and Metric version two version.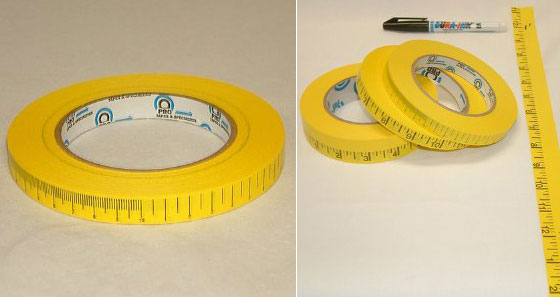 9. MESSAGE TAPE [buy on amazon]
MESSAGE TAPE IS… a tool… it's useful… it solves a problem… it's decorative… you only ever use as much of it as you really need… it's customisable… it can bind things of a completely different nature together… it works for heavy-duty tasks… and for art installations… it makes whatever you have to say look more official… it works in multiple languages… it's culturally independent…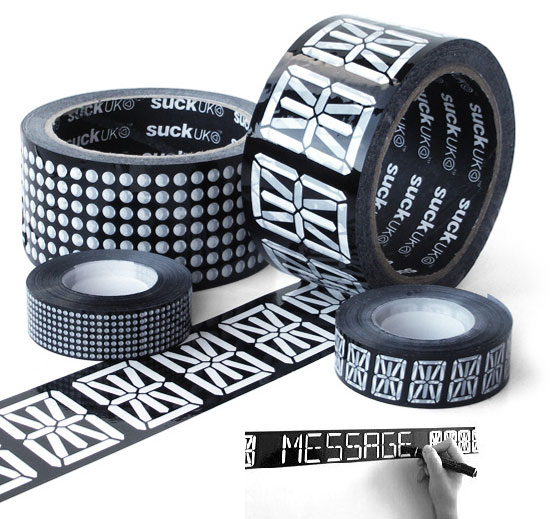 10. Garden Flowers decorative packing tape [buy on amazon]
Beautiful Garden Flowers tape makes your packing flowery…2 in x 27.5 yards, Add a splash of style and fun to boxes, bags and books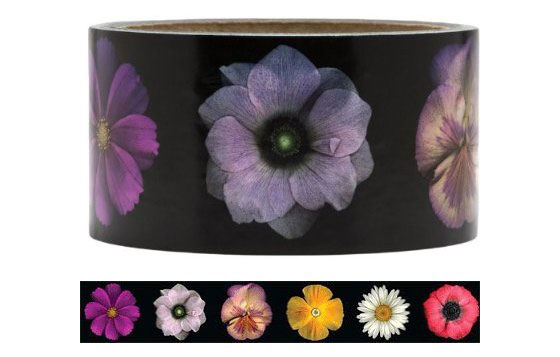 11. Calendar Tape [buy on amazon]
Multi-functional sticky tape that works as a calendar. Easily create each month in any day and date combination, by using the two separate rolls and sticking them next to each other.