Food-inspired furniture collections are trending at the moment, there are so many mouth-watering creations and any of them will definitely help to add an eclectic touch to any living room. Don't believe me? Take a look at our editor's pick, from hot-dog sofa to humberg chair, from french fry bed to muffin pouffe… Can't say any more, I just feel so hungry now. If you like these quirky design and want to express your love for food in a unique way, try to take something like below home. But trust me, don't take too much otherwise it will be such tough thing to keep yourself in shape.
Muffin Pouffe [matteobianchi]
It is a luxurious seating puff with hidden storage space from Italian designer Matteo Bianchi. This seating unit is a must have furniture in homes of muffin lovers.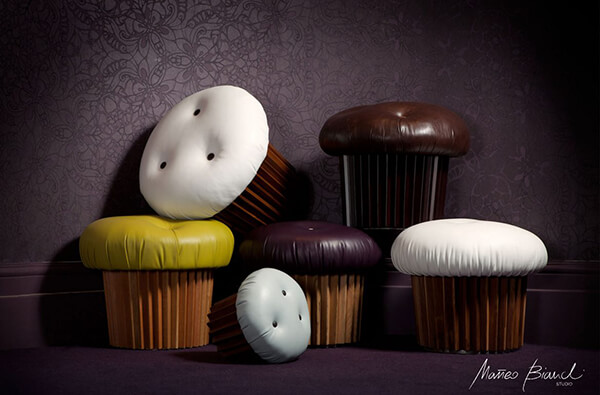 Rug Egg [seletti]
If you wonder how it feels by standing on top of food, this egg rug is definitely for you.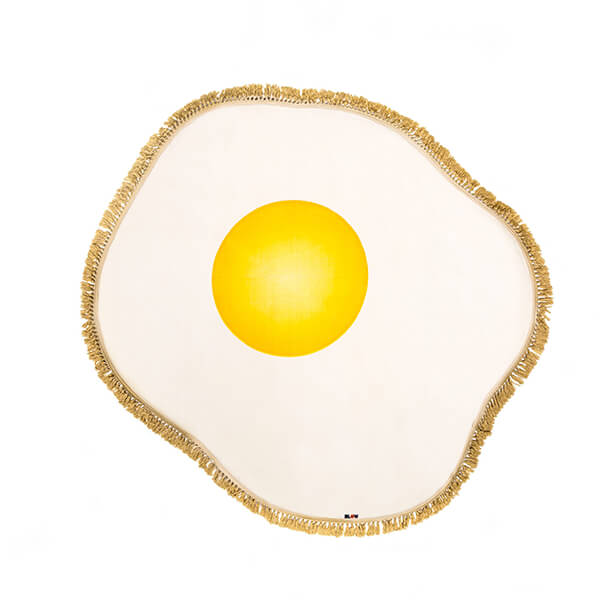 Banana Night Light [amazon]
After the hot dog, burger and egg, maybe it is time to have some fruit/desset? Then you should try this delicious banana lamp. Stands on its own accord and totally portable. Such a great gift for cheeky monkeys or damn dirty apes.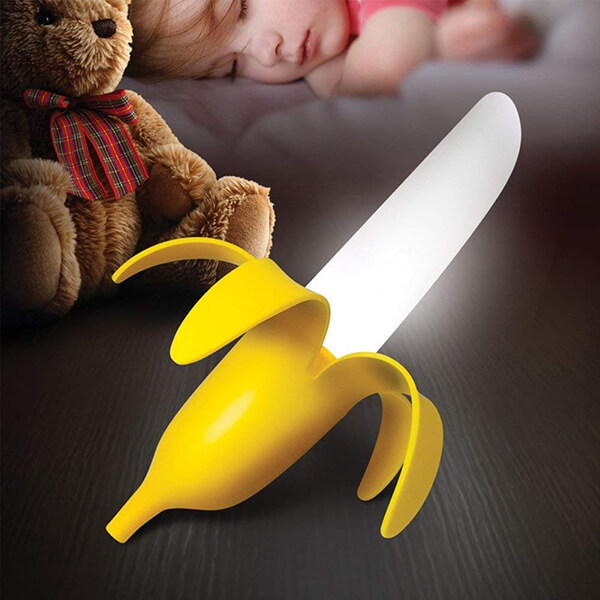 Vegetable Cutting Boards [seletti]
Broccoli, tomato, eggplant and pepper, what else shapes of cutting boards you want?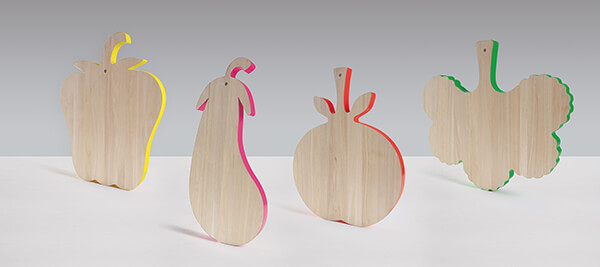 Pancake Floor Pillows [thegreenhead]
Designer Todd von Bastiaans has made flapjack lovers some very cool floor pillows that look good enough to eat. These stackable flapjacks are constructed from upholstered 2″ Tempurpedic-type foam and feature realistic digital printing.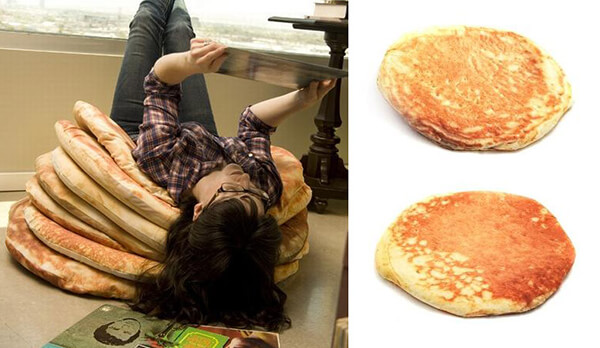 French Fries Bed [arredatutto]
I definitely can't sleep on this bed, no matter how comfortable it is. Because I will feel so hungry if I sleep on this frech fries bed.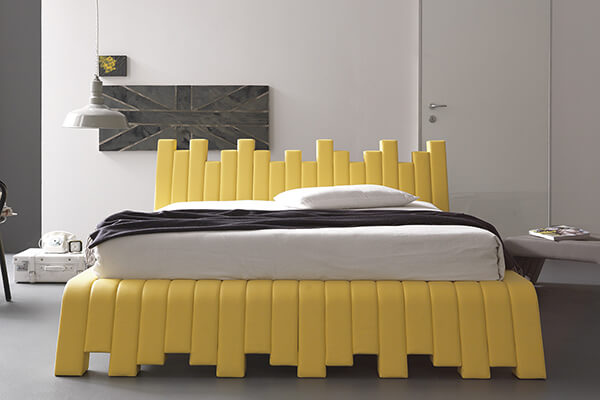 Baked Potato Bean Bag [thegreenhead]
his fun bean bag chair looks like a massive, realistic baked potato complete with a pat of butter satin pillow. When not lounging on this giant soft spud, it also doubles as a sculptural-ish decorative oddity. Hmm, now I am super hungry now.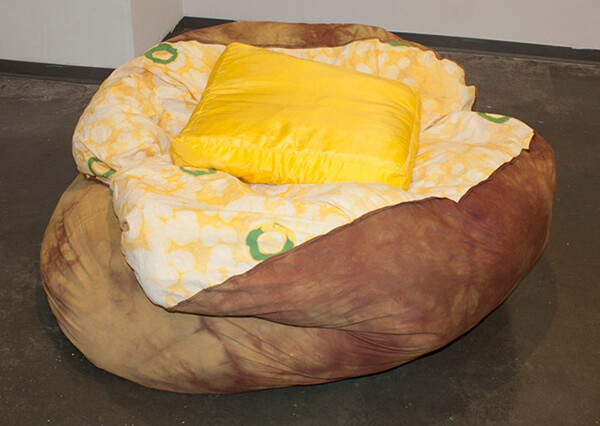 Ice-cream cone bean bag [incrediblethings]
Ice-cream cone bean bag is designed for relaxing in style, meanwhile thinking how many scoops of ice-cream you'll have after your meal.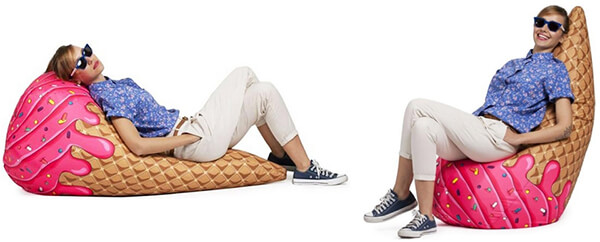 Candy-coated stool [kirstinoverbeck]
Designer Kirstin Overbeck has created sweet candy-coated stool. Definitely can't have that in my home, otherwise my 3-year old will keep licking it.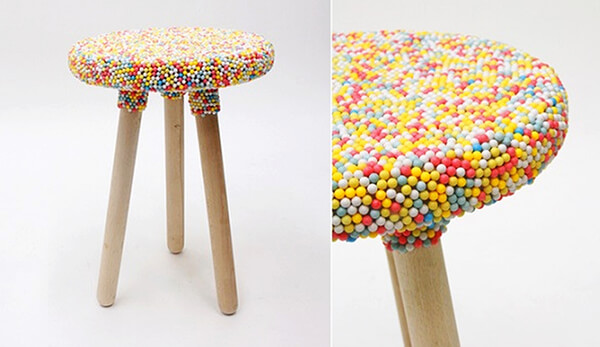 Hot Dog sofa and Burger chair [seletti]
Debuting at Maison et Objet in Paris, the Hot Dog and Burger seats, designed by Studio Job as part of the UN_Limited Editions, are appropriately topped with tomato slice and pickle pillows.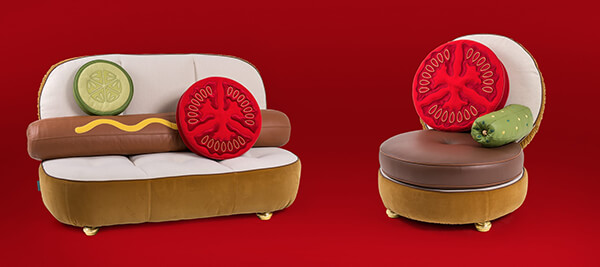 Candy bowl-shaped sofa set [matteothun]
This just looks like a giant blow of smarts… so yummy.

Salt Cracker Pillow [etsy]
You need some food on sofa… salt cracker is good.