Get out in nature! It's time to get out with family or friends and have fun. Whether you´re on tour to the lake or beach or just spending a leisurely afternoon in your neighborhood park, here you will find a fun assortment of Leisure Accessories that will help make your next outdoor experience more enjoyable.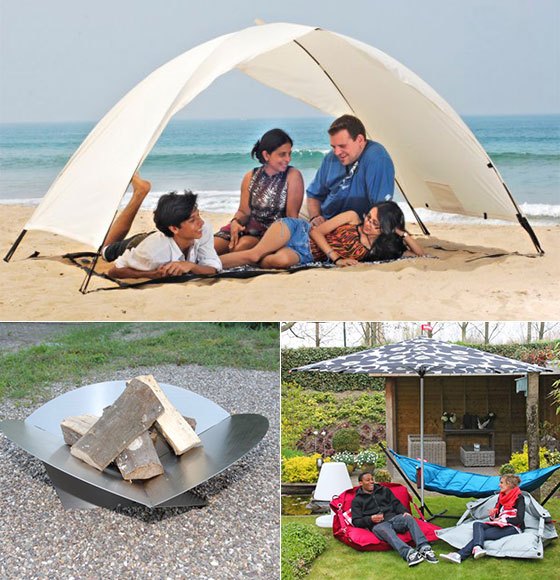 We are a participant in the Amazon Services LLC Associates Program, an affiliate advertising program designed to provide a means for us to earn fees by linking to Amazon.com and affiliated sites.
1. Fatboy Outdoor Buggle-Up Bean Bag Lounge Chair [buy on amazon]
Plush bean bag chair for comfortable seating at the beach, pool, campground, or park; seats 1 to 2 adults
UV-, water-, and stain-resistant heavy-denier polyester filled with virgin polystyrene beads
Integrated straps clip onto large, corner grommets for easy transportation or more defined seating; extends to over 6 feet long when lying flat
Wipe clean with damp cloth and mild soap; available in range of colors
Measures 75 inches long by 55 inches wide by 8 inches high; made in the USA with imported materials
A great way to enjoy the outdoors or indoors- relax anyway you desire in this cozy bean bag lounge chair from Fatboy®.
Available in wide array of vibrant colors; easy to clean with damp cloth and mild soap.
Filled with virgin polystyrene beads; cover crafted from durable polyester with protective coating for stain- and water-resistance.
Measures 55 inches long by 75 inches wide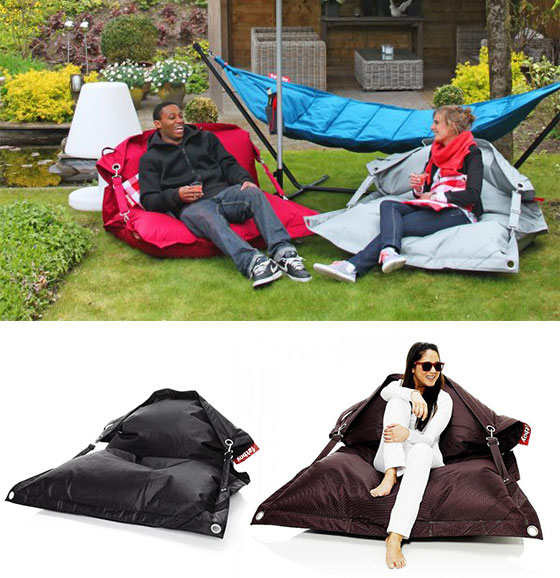 2. Crate Swimming Ring [discontinued]
Rescue is on the way – cold drinks on hot summer days are no longer a problem! This super cool Crate Swimming Ring will become the ultimate summer-sunshine hit! Whether you´re at the lake, relaxing by the pool or having a garden party by the pond, Crate Swimming Ring will make sure that all beverages are kept nice and cool. It´s ideal to take along on your next fishing day trip, because there´s nothing better than having a cool and refreshing beer on hand.
It´s quickly inflated and easily mounted to the beverage crate (40 x 30). By using the included cord, the beer-island can be securely fastened at the shore and can safely float in the lake.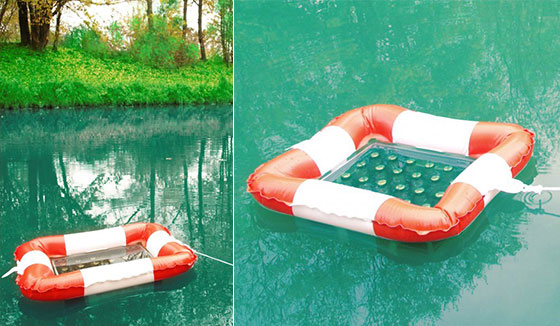 3. Skincom Solar Tent Skincom Easy for Two [buy on amazon]
The easiest way to create a protective shady spot for yourself and a friend
Providing a surface of 118″ x 63″, the EASY for TWO solar tent provides generous shade for up to 4 people, even during intense midday sun
Has a protection factor 60 in accordance with UV Standard 801 and factor 50 + after AS / NZS 2604 Standard
Lightweight and easy to set up, take down and carry
Folds up into a compact, lightweight carrying case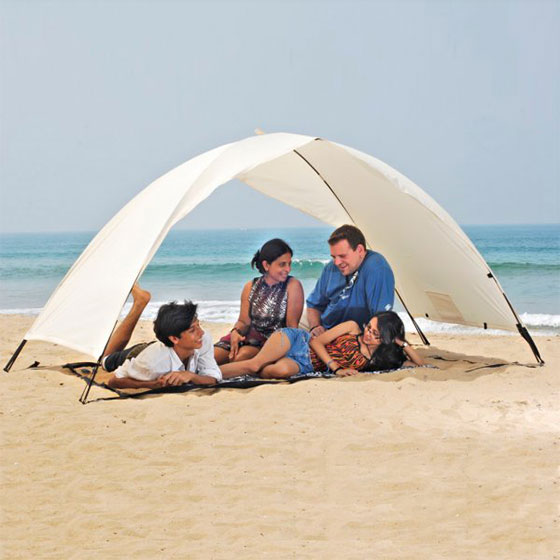 4. Menu Cooling bag [source]
Menu's Cool Bag has been created to carry chilled white wine for a picnic, Danish strawberries for a romantic date or chilled elderflower juice for a trip to the beach. The secret is the unique, insulating, 100% waterproof inner bag, which keeps your food fresh and chilled, and allows you to bring new, exciting experiences to your picnic.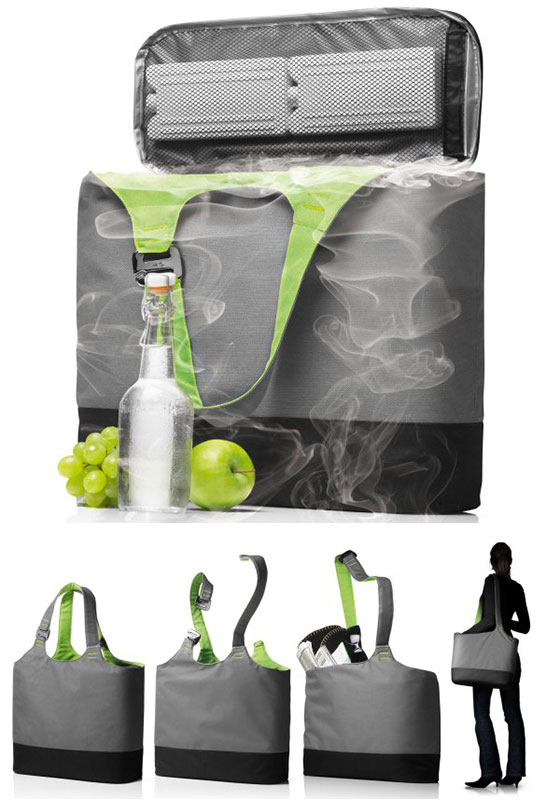 5. Details Solar Light Sun Jar [source]
Place the Sun Jar on the windowsill during the day or outside in direct sunlight and allow it to collect light. The battery charges itself and allows Sun Jar to provide a cozy, yellow-orange light. The jar is water resistant, has a frosted surface which allows for its diffuse, glare-free lighting.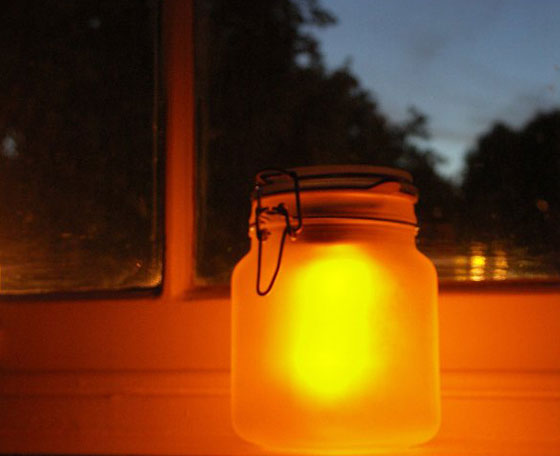 6. Handpresso Outdoor Set [buy on amazon]
No Co2 cartridges needed so there is no waste and never run of out pressure simple design for dependability and you never run out of pressure and you can take it on a plane
The Outdoor set is made of thermos-formed extreme vibration attenuation designed to withstand 50psi the set includes everything you need
Four light weight espresso cups which are great for travel and keep you espresso hot and two handpresso napkins
Thermal carafe allows you take your espresso anywhere
Uses ESE sized pods such as starbucks, illy, lavazza, gaggia etc.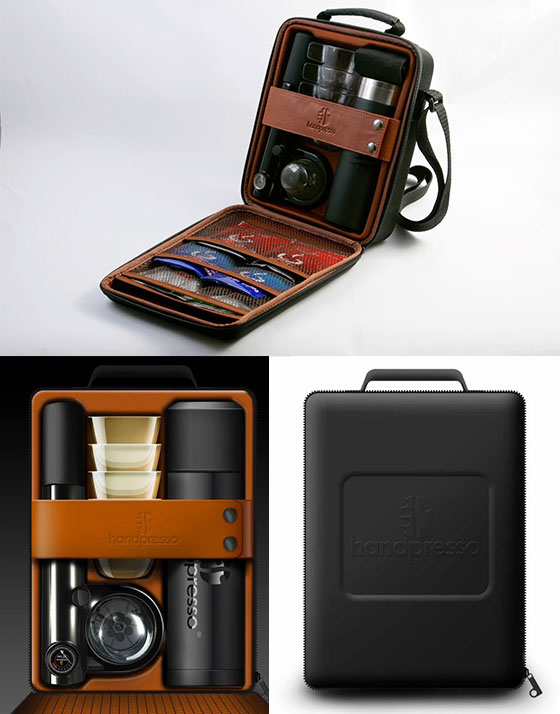 7. Bodum Fyrkat 13.4-Inch Portable Charcoal Grill [buy on amazon]
13.4-inch grill for cooking whole fish, steaks for 4, portables, and more in the great outdoors
Compact design for easy car transport to the picnic and for grilling on small balconies
Enamel-coated steel construction for corrosion- and scratch-resistance and easy, scrub-free cleaning
Latching lid makes it easy to pick up the grill and carry with one hand and keeps charcoal contained during transport
Uses charcoal for true barbecue flavor; measures 15.4 by 15.4 by 11.5 inches; 1-year warranty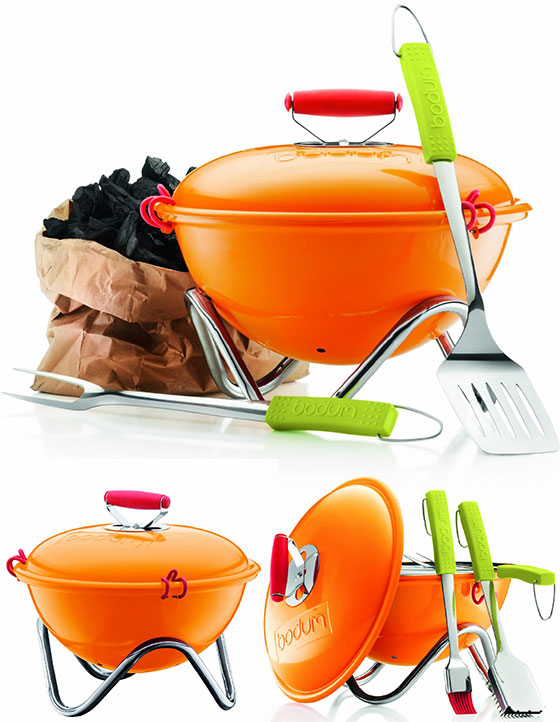 8. Menu Oil Lamp Lighthouse 220 haze [buy on amazon]
The lighthouse oil lamps are equipped with a newly developed oil burner that really lights up the night
This oil lamp doesn't burn with just a little flame, it burns like a fantastic bonfire exclaims the designer christian bjorn
The lighthouse oil lamps have a unique filling system that makes it possible to fill the oil from above, so there's no need to take the lamp apart
Wipe clean with damp cloth
Comes as a 2 pack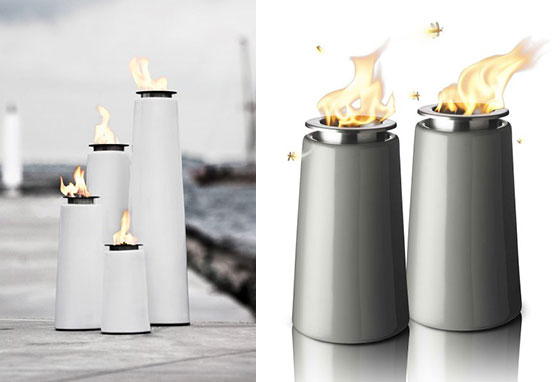 9. Menu Cool Coat [buy on amazon]
The Cool Coat consists of two layers of textile and a removable inner coat with baffles filled with cooling gel
Put the inner coat in the freezer and back into the coat before you dress the bottle
Then the cool coat will keep your wine cool for about an hour. Enough time to serve and enjoy the first course, or a bottle of white wine on the terrace.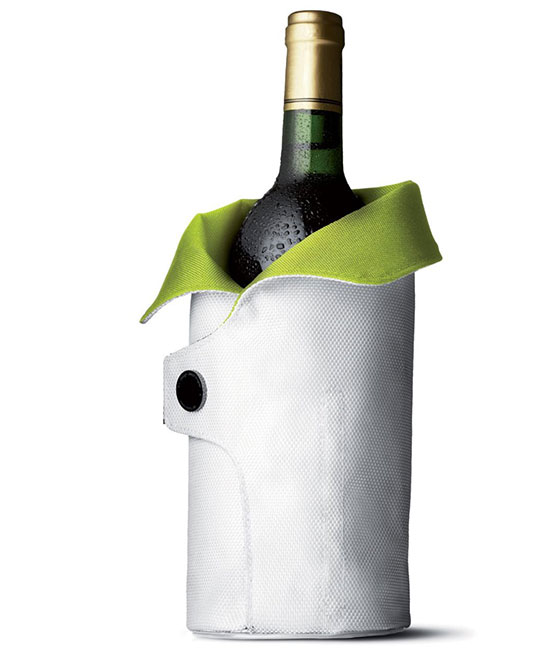 10. Sagaform Wasp Trap Sunflower [buy on amazon]
Often when you would like to sit outdoors, for instance, to enjoy a nice Sunday breakfast, a cup of coffee or a lovely barbecue – there´s a problem. Wasps! The greedy pests want everything that is in a glass or on the plate, and buzz wildly around the table.
The Wasp Trap Sunflower by Sagaform will calm things down at the table. Through the rounded edge, that´s formed toward the inside, the wasps fly easily in, but then have difficulty flying back out. Just fill the Wasp Trap with a sweet liquid or vinegar, and then place it a bit away from the table.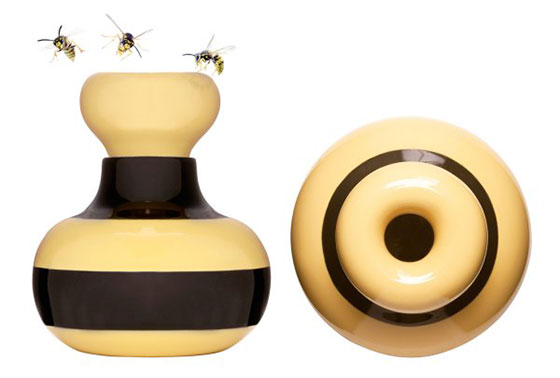 11. Haseform Feuerstelle Dreifaltig [discontinued]
The Dreifaltig is a smart looking design fire bowl. It gets its special look through its unique geometry. Even spontaneous campfires outdoors are quickly prepared with the Dreifaltig fire bowl. Garden and terrace remain unblemished and the fire bowl is easily cleaned and quickly dismantled.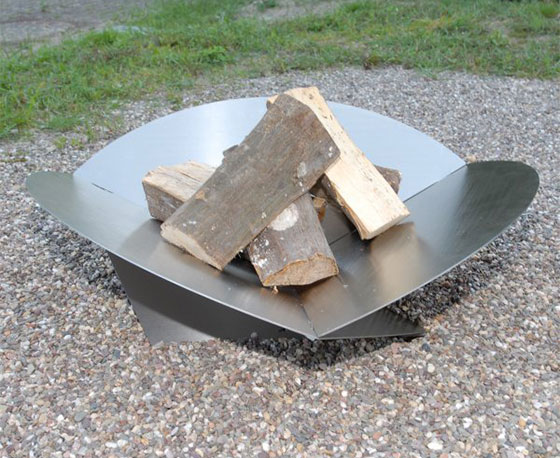 12. Baggy Wine Coat [buy on amazon]
This wine coat is designed for a wine bag from a 31 Bag-in-Box
The opening fits all standard taps and it's easy to lift and carry by the broad, soft rubber belt
The size can be adjusted by rolling or folding the belt and it stands stably on a non-slip rubber base.
And if the wine is to be served chilled, there is room for an ice pack or the like.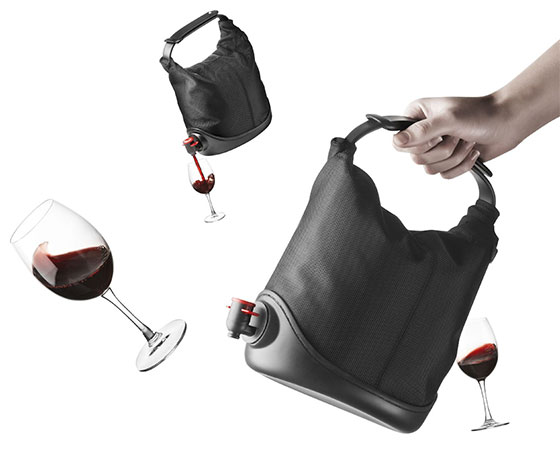 13. Picnic Corkscrew (discontinued)
The small, clever corkscrew consists of a combined case/handle with a hard plastic core covered with soft, grooved silicone, which provides a good grip, and a Teflon-coated spiral with a ring at the base. To open a bottle of wine, simply pull the spiral out of the case, turn the case into a handle by placing it in the ring, and the corkscrew is ready to use.