Valentine's Day is the main holiday for those who are in love. This is the chance to prove how much you love – you may invite your love home and impress by the beautiful space and romantic atmosphere, this is your chance to show how romantic you can be. You may send Valentine's Day cards online to her for 7 days and then knock her off her feet when the day comes. There are various of decorating options: decorative plates, flower balls, cardboard, candles, vase, wall art, lightings. Here, we picked 14 Beautiful Valentine's Day Decorations we like. Hope it can be helpful for your decoration, and don't forget to make a garland of your photos together!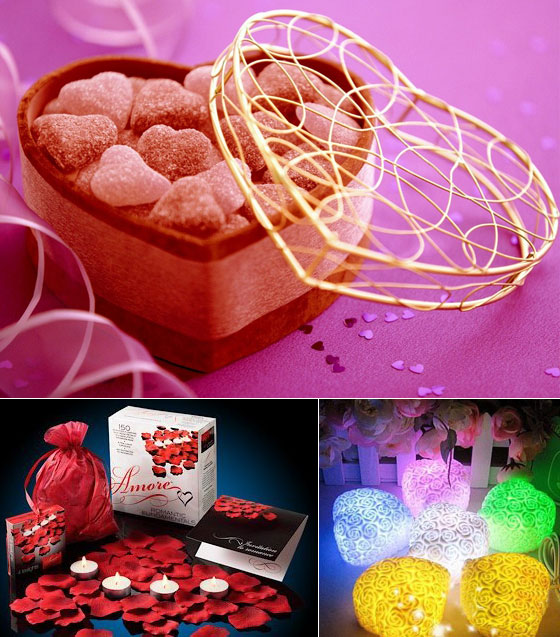 We are a participant in the Amazon Services LLC Associates Program, an affiliate advertising program designed to provide a means for us to earn fees by linking to Amazon.com and affiliated sites.
1. The Heart Sectional Heart Design Server [buy on amazon]
Candies, petit fours and other sweet treats will look even more delectable when served in our sectional heart design server with four segments. A great addition to your holiday or event dessert table. 14″ L x 13″ W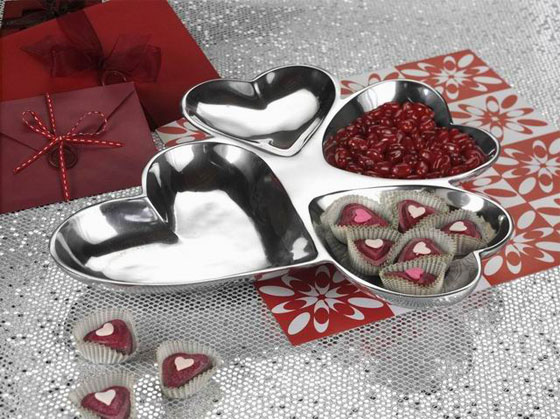 2. Love Hanging Sign Birds Bedroom Decoration [buy on amazon]
Vinyl Wall Art Decal Sticker, great for decorating interior walls. These decals will last for many years.
Some decals may come in multiple pieces due to the size of the design.
After purchase, please email us your color preference. We will also contact you, please check your email.
Application is fun and easy. Using only a plastic card, like a credit card. No other tools needed.

3. Personalized Heart Mugs [buy on amazon]
Details:Size: Mugs hold up to 10 ounces.
Materials: Ceramic stoneware
Engraving Options: The Personalized Heart Mugs may each be engraved with a single script first name (max of 12 characters per name) following an accompanying "I" and red heart design at No Additional Cost. *Please Note: To ensure that mugs will be engraved correctly, you will enter the female name first and male second.
For personalized items, please either enter desired personalization in the gift message section at checkout or email merchant directly.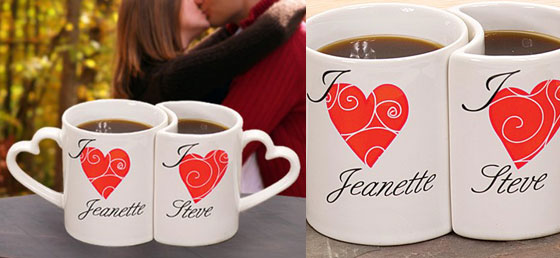 4. Dear Valentine Personalized Tealight Candle Holder (discontinued)
Let the one you love know exactly how you feel with this personalized tea light candle holder set. Your special loving words will be etched into this candle holder set, creating a one of a kind gift they will treasure forever. This candle holder set measures 5.5″ x 4″ x 5.2″. Candles are not included.Personalization information:Personalize this gift with up to five lines of text.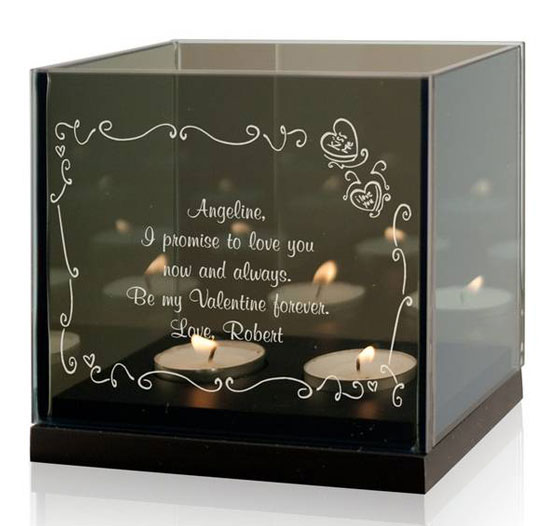 5. Crystal Florida Red Rose in Vase [buy on amazon]
A crystal rose with red bud freely standing in a clear vase. Rose is loose, NOT glued to the vase
Handcrafted 24% lead crystal
Makes a lovely gift for any occasion. Touching yet simple, Reflecting all the colors of the Earth.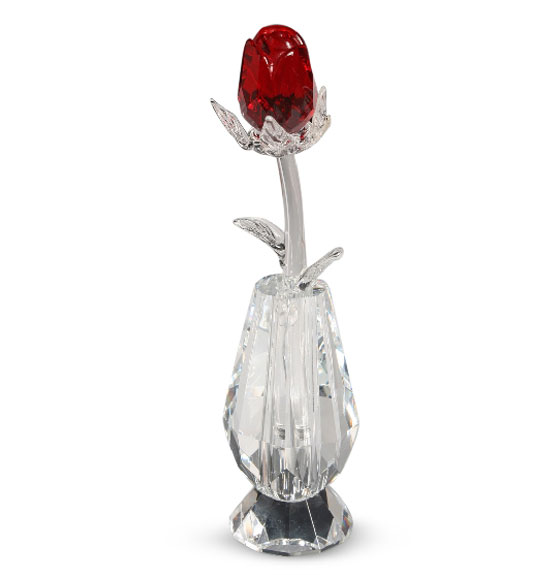 6. Glowing wall Decals [designswan]
Cute monster with hearts ballon glowing in dark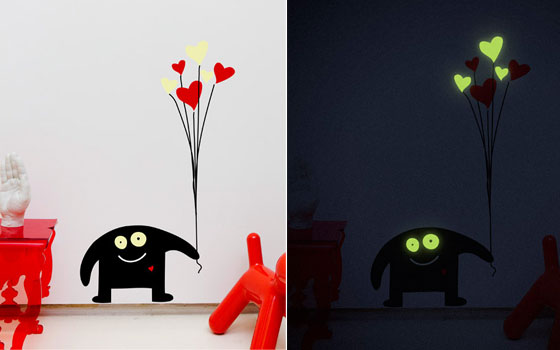 7. Metal Rose Style Hanger [buy on amazon]
Vintage shabby Rose style painted metal wall art décor and hook
Handcrafted with gorgeous detail and rich coloring
Add "flavor" to any wall inside or outside your home
Use in the kitchen, the bathroom, garden, closet, entrance
Use it to hang umbrellas, wires, towels, hats, scarves, keys, towels, coats, belts or leashes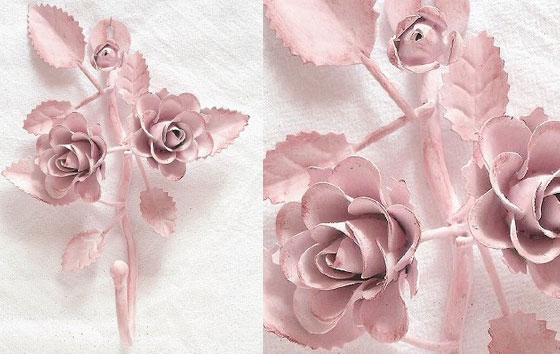 8. Jardin de Rochelle Porcelain Fragrance Diffuser [buy on amazon]
No need for reeds,the flower is designed to draw attention and to draw in the oil and diffuse the fragrance into the room. Includes 4.1 oz fragrance.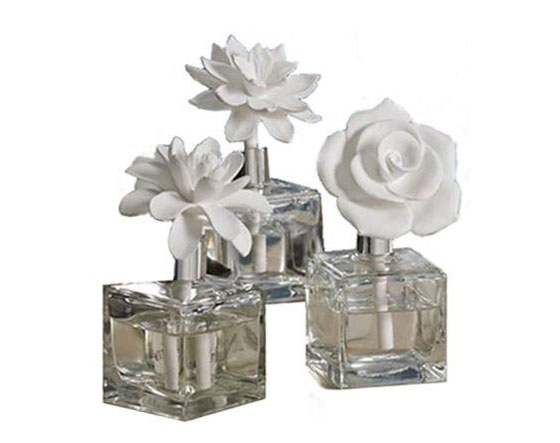 9. MagicLightz LED Heart-shaped Rose-bearing Color Changing Light [discontinued]
Blend from one color to the next
A stylish decorative to any home/wedding/party
Simply turn on/off by a switch
Add romance and light to the dark

10. Natico Chrome Finish Mini Heart Salt and Pepper Shaker Set [buy on amazon]
Pass the love with Natico's mini heart salt and pepper shaker set. The sleek, chrome finish looks great in the kitchen or on your dining room table, and is easy to clean. Each one fits snuggly against the other to complete the set of two little hearts. The set is perfect for special occasions like Valentine's day and anniversaries, and the small inlaid crystals give an added touch of elegance.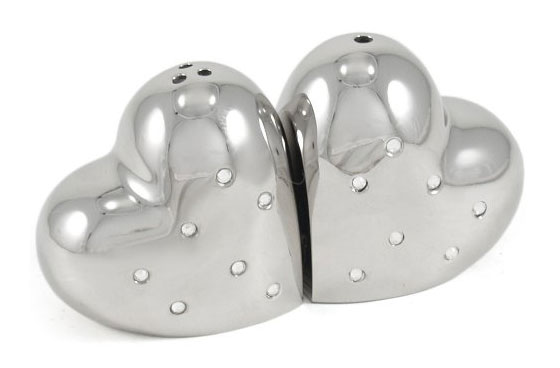 11. Lenox True Love Crystal Flute Pair [buy on amazon]
Lenox True Love Crystal Flute Pair. Give a toast from the heart with these heart-etched crystal flutes. A flowing ribbon forms the heart shapes, for artistry as memorable as the occasion they are honoring.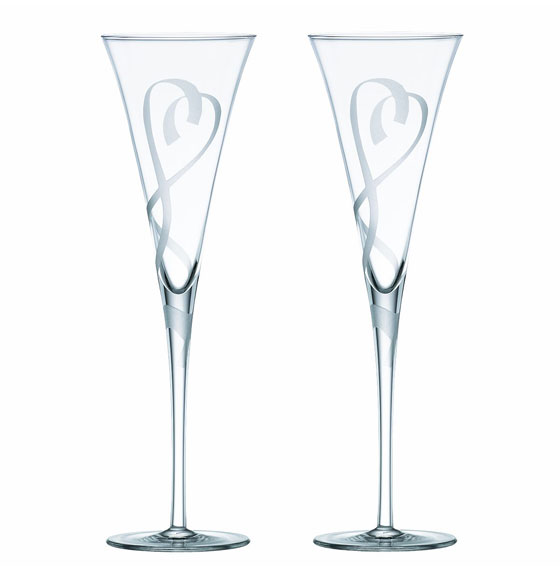 12. Mikasa Love Story 5-Inch Heart Bowl [buy on amazon]
1 Mikasa Love Story Line Extensions Heart Bowl
Clay – Porcelain
Celebrate true love and timeless elegance with Love Story
Not Microwave safe; Made of high quality porcelain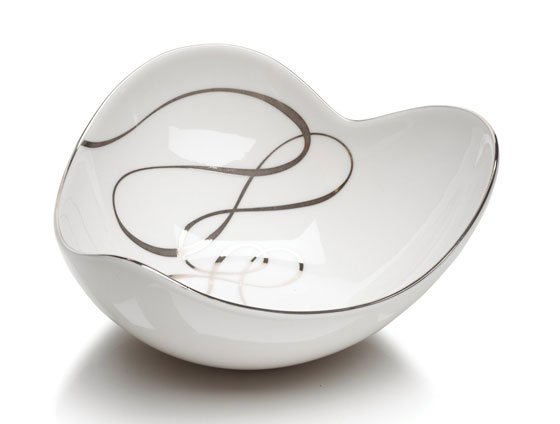 13. Neon Heart Wall Mirror [buy on amazon]
Accentuate your adventurous side and add a contemporary neon object to your décor with the Neon Heart Wall Mirror (in Pink). This neon heart wall mirror is perfect for a fun accent. It's made of two layers of semi-transparent material with neon tubing tucked behind the mirror for an all-around glow.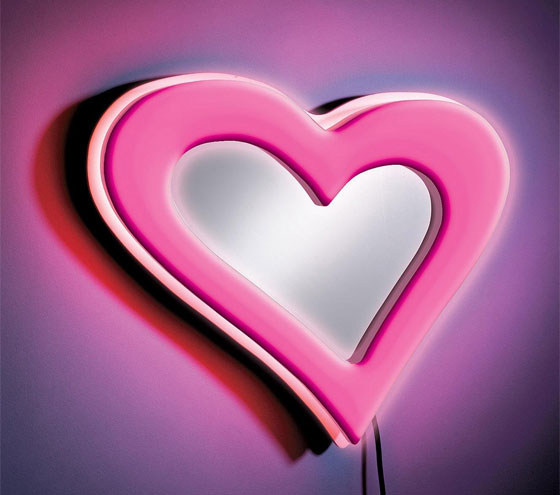 14. Bed of Roses Scented floating silk rose petals and tealight candles [buy on amazon]
This box is a big seller. The outside says it all: Very romantic on high quality paper board each box holds 150 SILK Rose Petals, scented and floatable, 4 tea lights to set the mood and an invitation to romance. One stop shopping. You may want to add other extras to the end cap, i.e. chocolates; champagne etc The tea lights are of high quality wax, giving a nice glow to the romantic evening. You can use it for showers, parties,anniversaries and of course Valentine's Day. The possibilities are endless.