It is the last week before Christmas, hope you have all your gifts ready. However, if you are still struggling to find a perfect gift, check what our editors rounded up for you this year. None of them are expensive gifts, but they all have a little special features that might put a smile on you or someone who will receive the gift. Friends, family, lovers, kids, pets… the short list covers needs for different types of people. Take a look and hope you find it useful.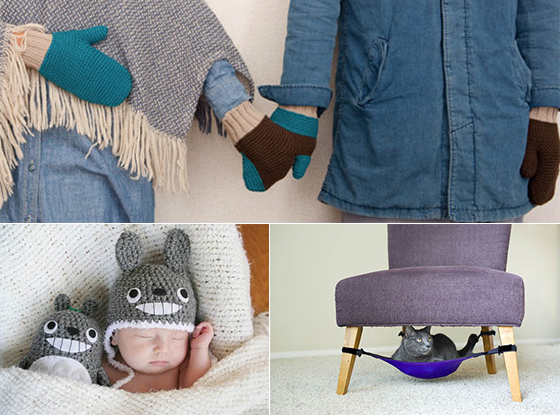 We are a participant in the Amazon Services LLC Associates Program, an affiliate advertising program designed to provide a means for us to earn fees by linking to Amazon.com and affiliated sites.
1. Breaking Bad Cook Suit Look A Lite LED Lamp [buy on amazon]
Sporting the iconic yellow hazmat suit and gasmask, these chubby little bedside lamps are a sentimental celebration of Pinkman and Heisenberg in their pomp; busy in the laboratory churning out batch after batch of the good old blue stuff whilst the money rolled in.
Specification:
– Measures approx 13 x 25 x 10.5cm
– Requires 3 x AAA batteries (not supplied) or 1 x Micro USB Lead (not supplied)
– Made from ABS plastic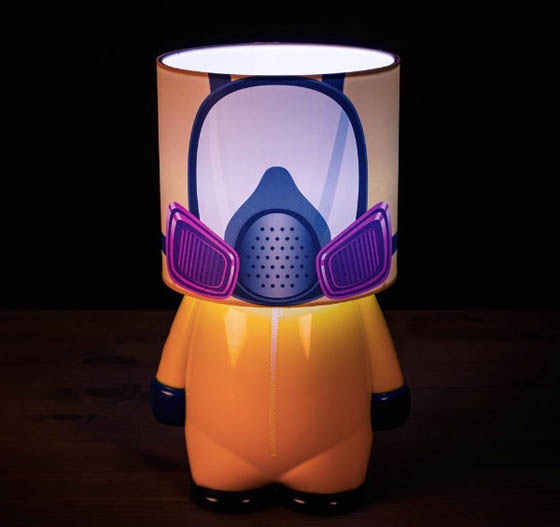 2. Recon Foldable Laser Mouse [buy on amazon]
With the ability to fully fold 180 degrees, Recon can easily slip into your laptop bag, backpack or even your pocket.
Other Features:
Superfine micro USB charger
high-gloss UV paint
anti-interference wireless technology
slim body, only 9mm.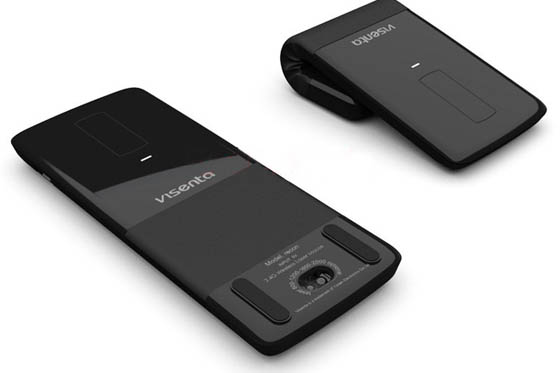 3. Aerating Wine Glass – Set of Two [buy on thefowndry]
Using a decanter or a wine aerator, which allows your wine to breathe, is usually recommended to bring out the best flavor out of your red wine. But there's a new, easier way to do it…. the Legacy Aerating wine glass comes with a built-in aerator in the middle. Pour in your favorite red and watch it go through the Legacy's drainage holes, which speed up the wine's flow to aerate it better than any decanter. Not only will it bring out your wine's full flavor, it's also quite entertaining to look at.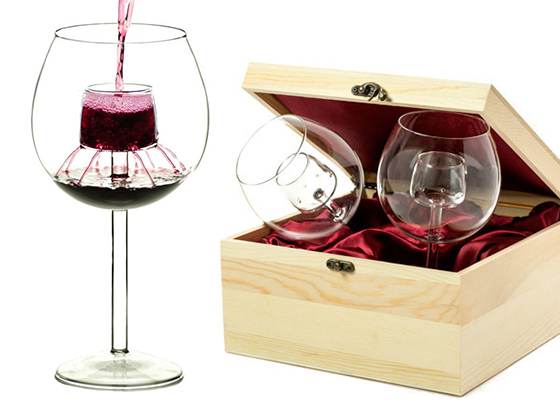 4. Jellyfish Bath Light [buy on amazon]
A new twist on the tradional bath-time rubber duckie
Safer than candles and more charming, the light up jellyfish soothes with a soft glow in pretty pastel colors
A button on the bottom switches the LED light inside the jellyfish on and off
The jellyfish has little feet so it can be used as a nightlight, too!
Includes 2 RL41 cell batteries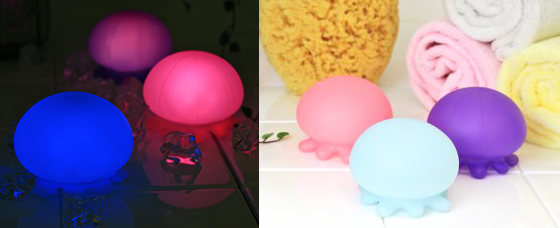 5. Matterhorn Glass [buy on thefowndry]
Crafted from premium quality crystal, this dazzling tumbler features a solid, scale replica of the iconic Matterhorn rising from the centre of the glass. Perfect for tackling an adventurous measure of scotch, while those hardy souls troop off up the Hörnli ridge.
The Lowdown:
Glass crystal whisky lowball glass
Base of the glass features a replica of the iconic Matterhorn
Dimensions:
Measures approximately 72cm x 72cm x 63cm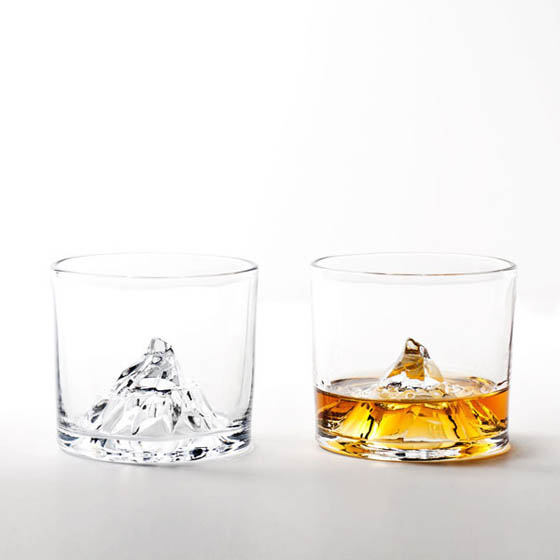 6. Jpeg Wall Hooks [buy on amazon]
Jpegs | Coat hooks with handy pegs Inspired by the traditional clothes peg design, this set of three quality coat hooks designed by John Caswell will make a great feature on any wall. Each of these ply-wood coat hooks can be mounted to the wall with 2 screws (included). You can then personalise each hook by pegging your mail, memo's and reminders, photos, or whaterver you fancy. Each Jpeg also contains 2 powerful magnets allowing you to stick them to your fridge, or any other steel surface, making the perfect place to peg your shopping lists, recipies and pictures, and hang your aprons and tea towels. Each box contains 3 Jpegs with screws and wall plugs.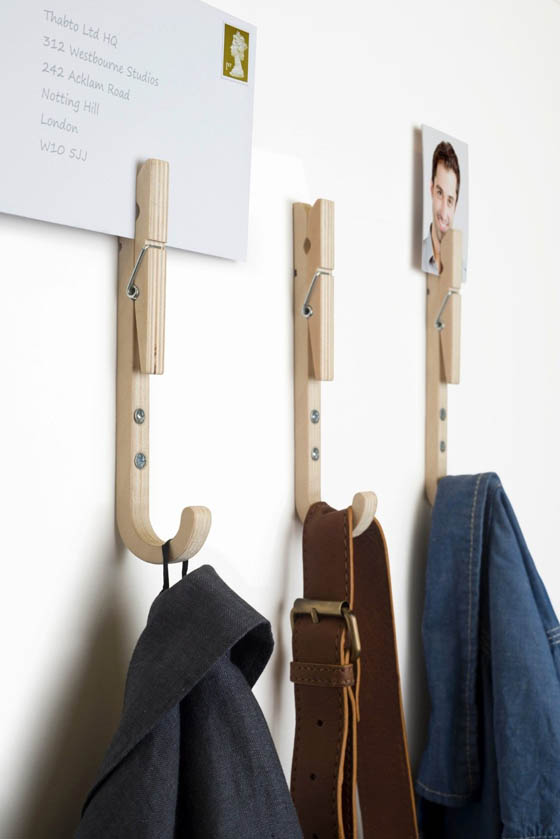 7. Hunting Trophy Door Light [buy on amazon]
These Hunting Trophy Door Lights are the stylish and humane alternative to actual taxidermy, and with handy magnetic and screw mounting options you can put them up just about anywhere.
They're not just to be stared at either; thanks to an in-built motion sensor, these majestic creatures light up every time they're moved. Providing the perfect gentle glow for twenty seconds until you next stir them, so that means no more fumbling around for light switches in the dark.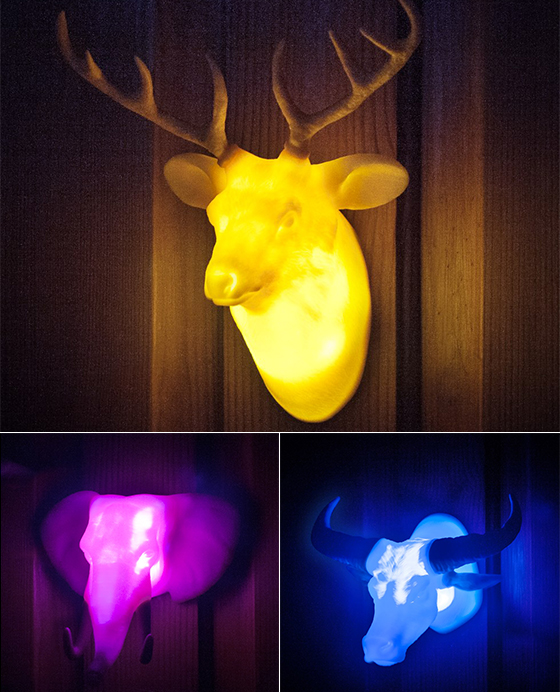 8. Tetris Light [buy on amazon]
Flash your retro credentials, and brighten up that minimalist apartment with this official Tetris Light that lets you redesign your desk lamp whenever you like. Simply connect one of the bricks to the mains and then as each new brick is placed into position they will light up through some kind of magical, pre-war 8-bit Russian science.*

9. THE MAGICORN HOOD [buy on firebox]
As fantasy headwear goes, it doesn't get much more enchanting than The Magicorn Hood. Purest white fur, a majestic golden horn, flowing rainbow mane and silky soft hooves. Just slip your weary head and hands within the luxurious plush innards of this fairy-tail steed and begin to fill your world with wonder.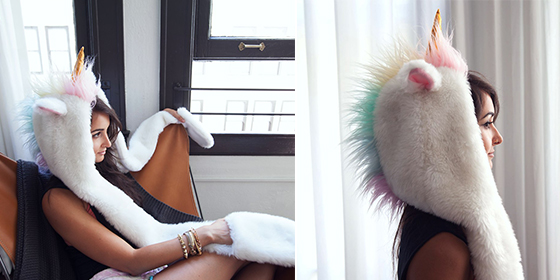 10. Forever Hand in Hand Mittens [buy on japantrendshop]
This unique set of gloves must be one of the cutest and most romantic winter clothing items we have ever seen! The Forever Hand in Hand Mittens is a set of woolen gloves especially for couples to hold hands in the cold weather.
The middle glove has two places to insert your hands, meaning a couple can still hold hands properly while also keeping warm. The other two "regular" mittens can then be worn on the couple's other free hands.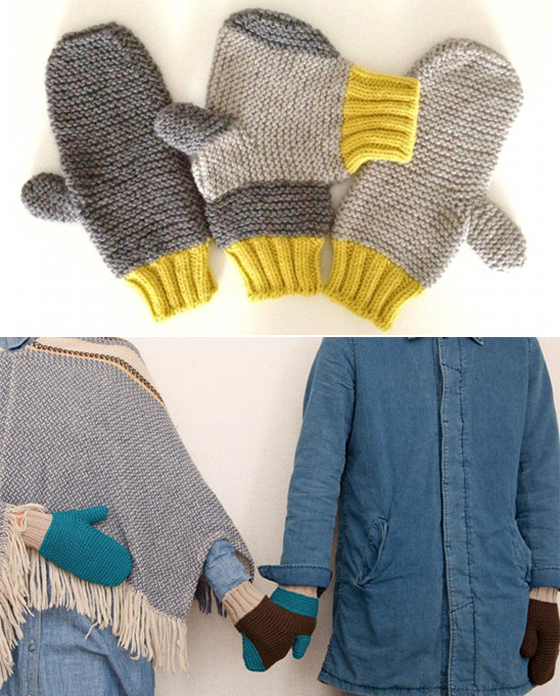 11. Cat Crib [buy on amazon]
A space-saving cat hammock your feline will love! You can have a clutter free home and a satisfied cat! Chair legs need to be between 18″-27″ apart from each other. Works best on wooden square legs – will not work on slender metal "wire" chair legs.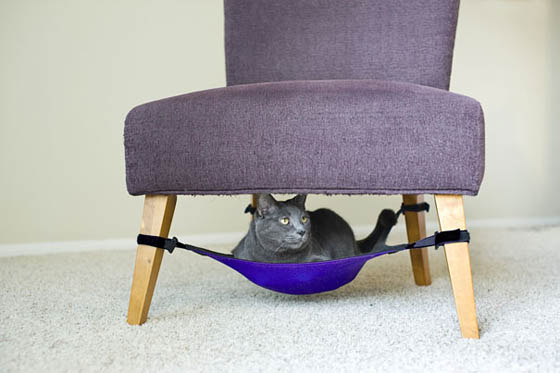 12. The Dogbrella [buy on amazon]
Pet Umbrella with Built in Leash – Keep your pet happy and dry in rain, sleet or snow! Now you can protect your pet from the harsh elements with a uniquely designed umbrella especially made for pets. Our pet umbrella keeps your pet dry and comfortable in the rain, sleet or snow. Simply attach the built-in leash to the collar or harness, push umbrella into position to form a dome shape over your pet and begin walking. No more wet dog shaking itself in the house! Clear umbrella body allows for full view of your pet while walking. You'll have the happiest and driest pooch on the block. Makes a perfect gift and will be the envy of every pet owner. Be the first to get noticed. Each measures: Each measures 25″ L and 29″ Diameter when opened.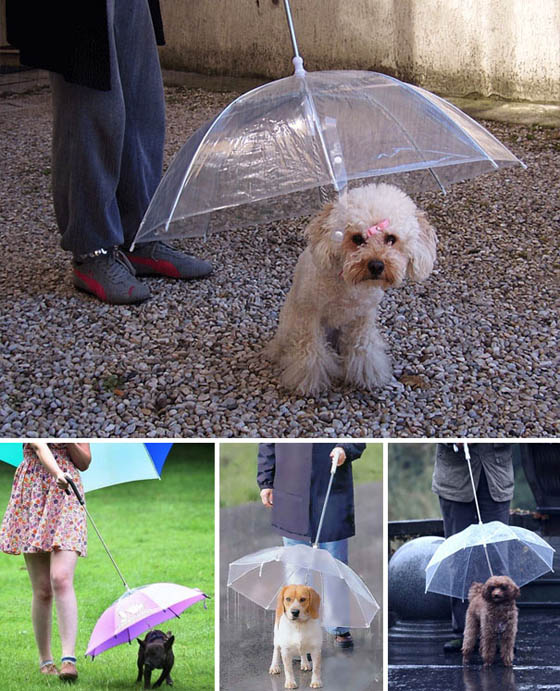 13. Panda Bread Cutter and Stamper [buy on amazon]
Surprise your kids with cute food! Make Meals Look wonderful and make kids happy. You kids will not be the PICKY EATER when they have so lovely breakfast and lunch! 100 % Food Safe BPA FREE PVC FREE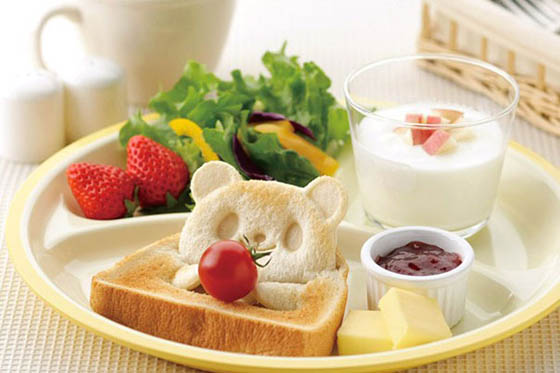 14. Bird Measuring Spoons [buy on etsy]
These four standard measures are hand cast from lead free pewter in our original molds. Measurements are engraved on each spoon. This set includes one tablespoon, one teaspoon, 1/2 teaspoon, and 1/4 teaspoon. The largest spoon is 6 inches (15.25 cm) long and the rack measures 8.5 inches (21.5 cm).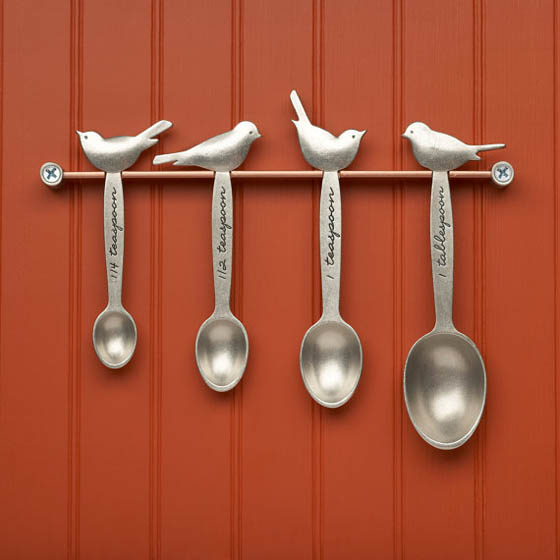 15. Crochet Totoro Hat [buy on etsy]
This newborn size Totoro hat is made with acrylic yarn. Eyes, nose and mouth are made of felt and they are sewed onto the hat. It measures 6.5″ wide at the widest part. This would fit most newborn babies (0-2 months I would say, but it could fit possibly up to 3 months on smaller babies.) and head circumference would be 13″- 14″.