Business card of today have proven that it can be another important piece to improve a portfolio, whether it's created for your own or for a client. The idea of a rectangular business card with just typography with necessary information is completely gone and the business cards of today have a lot of design to offer. There are so many options of business card printing, such as varnish finish and spot UV, embossing and debossing, you can also make customized shape business cards, playful folding business cards or even electronic business cards. To get you inspired in designing, we decided to showcase some of the best business cards we have seen so far. You can also click here to see our previous collection of business cards design.
1. Dario Monetini Business Cards [source]
Transparent business cards with different objects that you can align with faces of your friends and take fun photographs.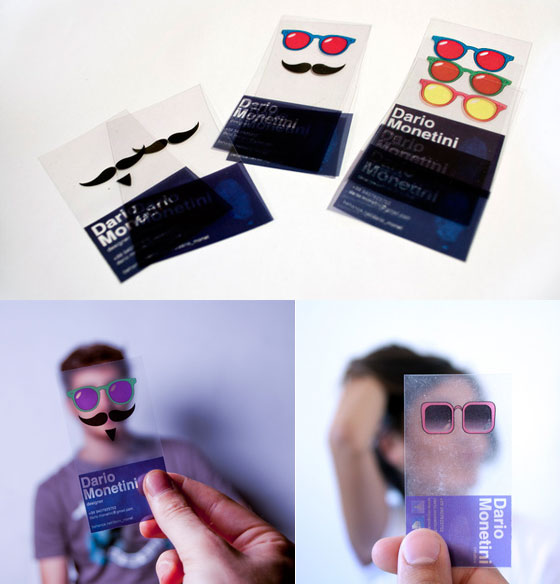 2. Broke Bike Alley's business cards [source]
Broke Bike Alley's business cards help you help your bike. The follow-up to their tire patch business card, this card cum tool fits in your wallet and lets you adjust your bolts and spokes. And open your beer.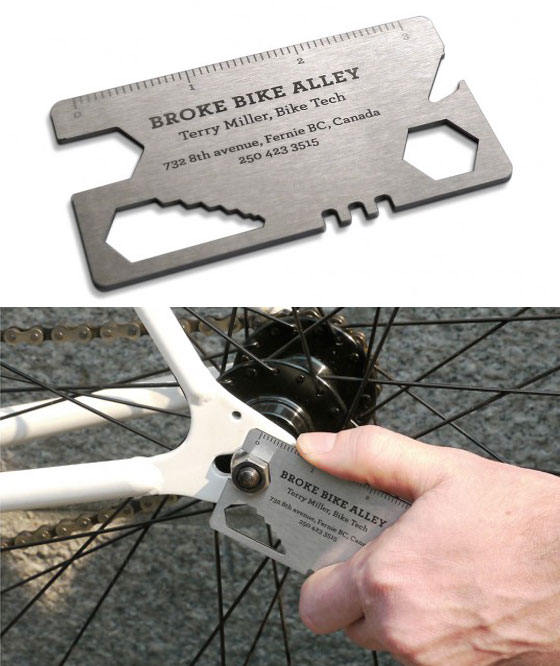 3. Toy Chair Business Card [source]
Going to a store and taking a business card is customary. Now, what you can do with it is what varies. Tok&Stok turned their business card in a entertainment. To allude to their easy to assemble furniture, the brand launched an unprecedented action that converts the business card in a little chair. To do so is very simple: just detach the parts marked and put them together. The back of the card has the logo, while the seat takes the essential information such as address and phone number.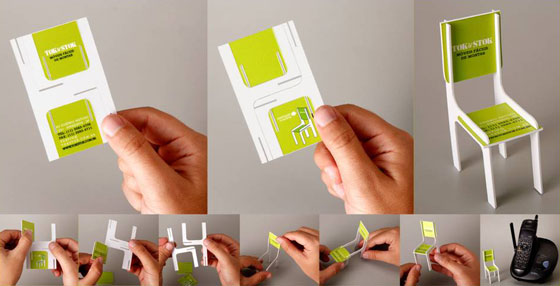 4. Studios AQUA's business Card [source]
Little cute business card. Like the illustration.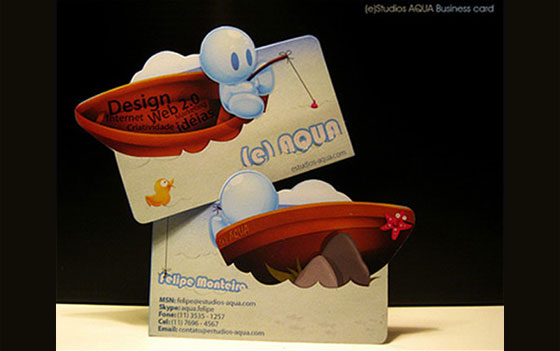 5. Musical Comb Business Card [source]
MODhair is the Rome Rock 'n Roll hair salon. They needed a groovy businesscard. This comb plays a classic rock theme when rubbed by fingernail, using the same principle of a musicbox comb.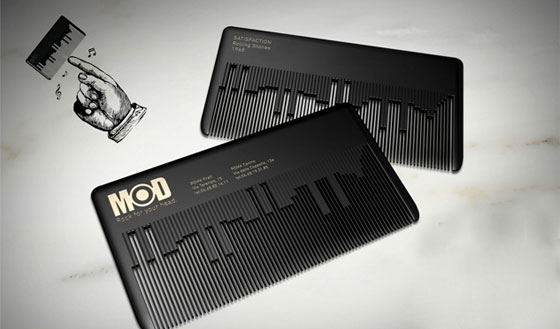 6. Reactor [source]
Reactor studio's unusual business cards come with pop up portraits.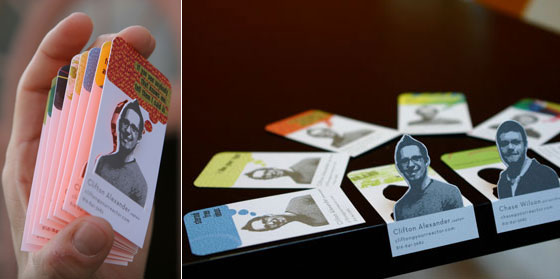 7. YES/NO BUSINESS CARD
It can be used as a standard business card or you can turn it into an electronic decision maker device. When you press the button the main chip generates a random answer showed by the LED.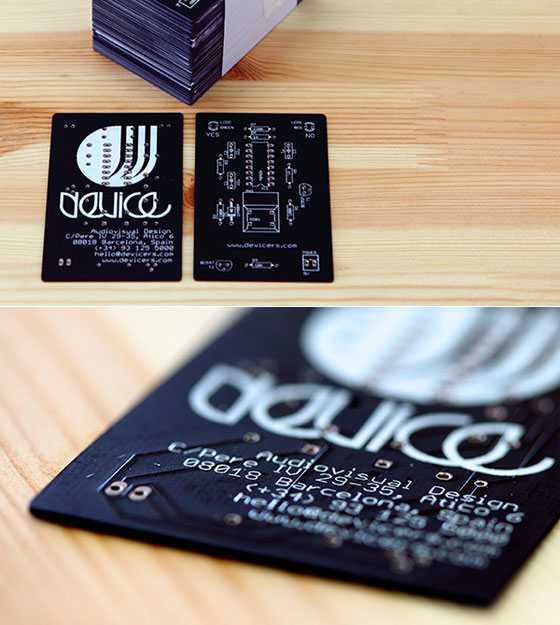 8. Feelme Crew – business-card [source]
Feelme Crew is a team of people, dealing primarily with video shooting and editing. The playable design in clapper board shape makes this card pop-up better.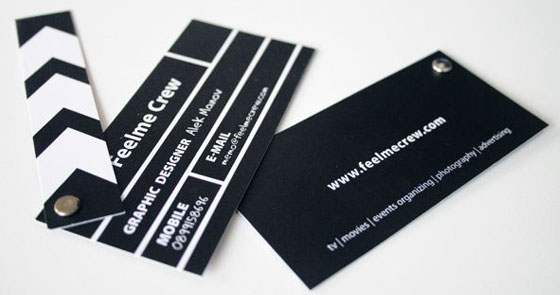 9. Annalisa Vargiu business card
Bandage shaped business card designed for a professional nurse.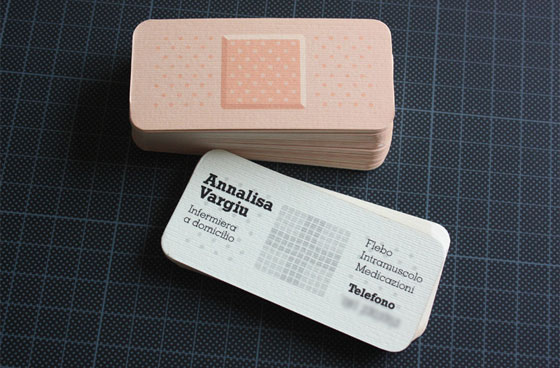 10. Credit Counseling Society Business Card [source]
This unique business card is created for the Credit Counseling Society by reproducing a plastic credit card and then cutting it in half. The name of the client and telephone number were embossed on the business card in the same way they would appear as a card holder's name and credit card number on a real credit card.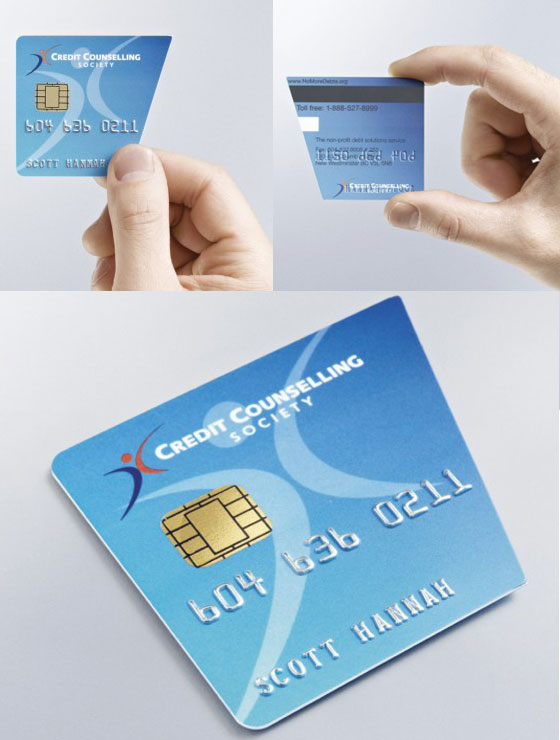 11. Cafe Java Business Card [source]
Custom shaped business cards designed to promote Cafe Java and serve as a coffee cup coasters.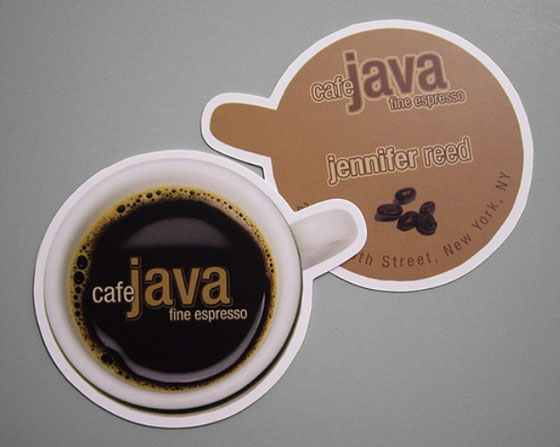 12. Le Reflet Business Card [source]
Design by Fabrice Praeger. "For a restaurant in Paris called "Le Reflet" : this restaurant wanted to be THE restaurant of cinema and is called "le reflet" because it's associated with the famous Cinema "Les Reflets" (the cinema "les reflets" is front of the restaurant "le reflet").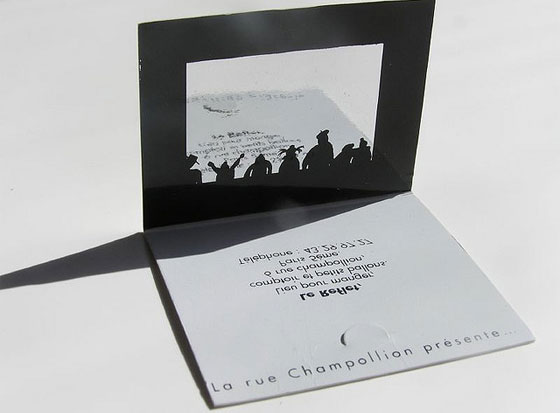 13. Business Card for Norburn Model Aircraft Supply [source]
Specializing in model and radio controlled aircraft for through 40 years Norburn Model Aircraft Supply provides enthusiasts with the widest and best selection in British Columbia. Creating a unique business card we printed and laser die cut balsa wood a small glider that is functional once assembled.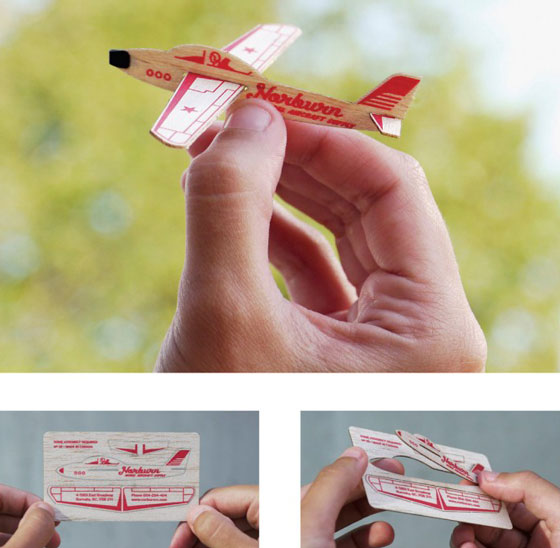 14. Wild labs business card [source]
Transparent plastic cards, vintage k7 look.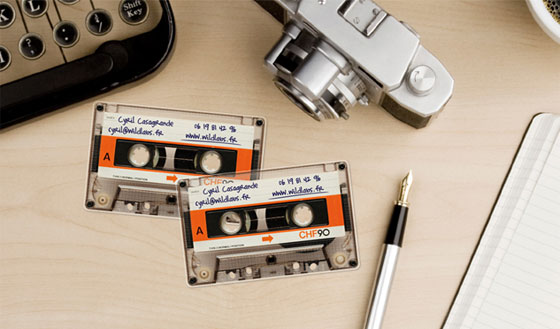 15. Business Card Buddies [source]
These laser cut cards have pieces that pop out and snap together to create playful animals. The critters have contact information on them for a lasting impression.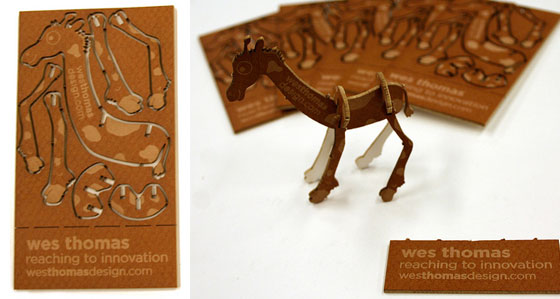 16. NinjaBTL business card [source]
This cool business card can be folded into Nijia's weapon..