We have featured many decal designs on our site, which can be put on your wall, your laptop and iPhone/iPad, your language. Most of them are funny or beautiful designs. However, today, we will present you with some weird, creepy yet cool wall decals. If you want something special at your home, then they are definitely one of those choices. Look at that man behind the gate! I will certainly freak out if I found something like that in the bathroom.
1. What the %$#@? Michael – The best spies are the ones who never get caught, unlike Michael here in this graphic art piece.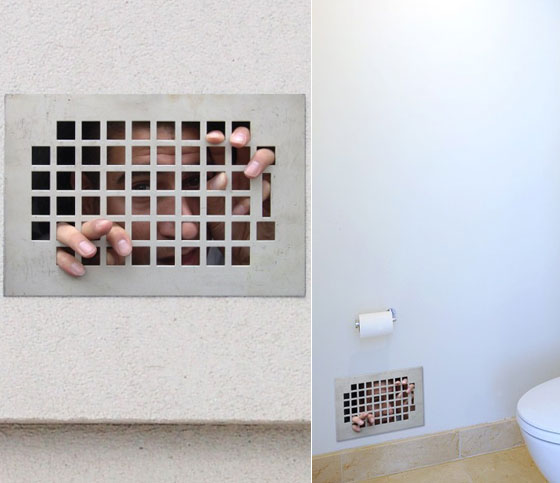 2. What the %$#@? Goat – Just be glad you are seeing the front end of the goat in this graphic art piece.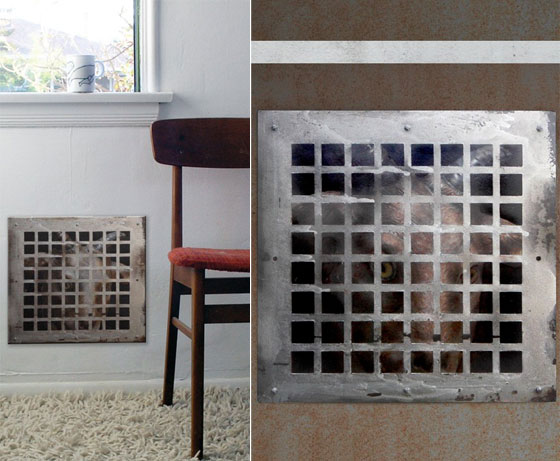 3. What the %$#@? Taz – The only one who can contain this Looney Tune is Dan Witz. This graphic art piece is making cartoon history.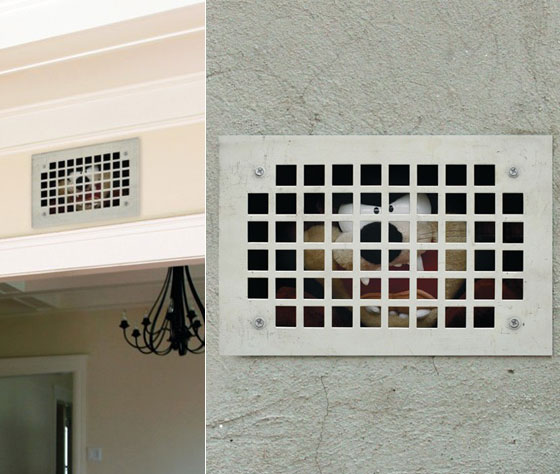 4. Prayer – Counting crows takes on a whole new meaning.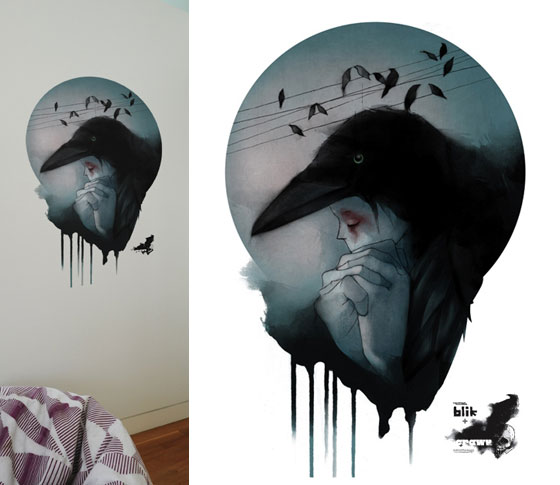 5. Ascend – Get whisked away with this dreamy design.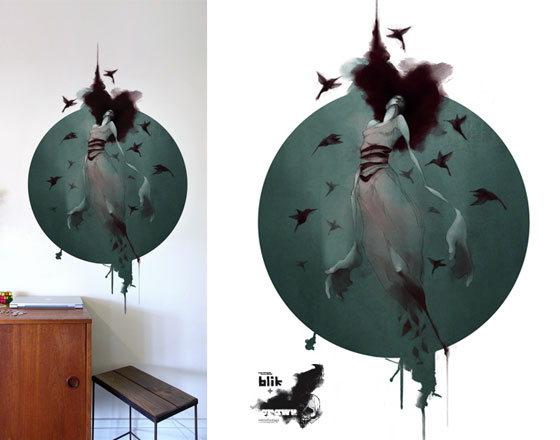 6. Bear – Bring out the beast in your bear walls.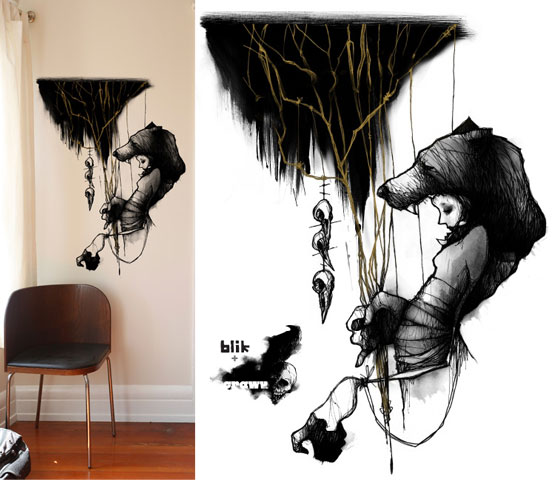 7. Rain – Is it rain, ink or dare we say, blood? There's a lot of symbolism going on this piece that we really like. Black rain and a dark night make for a hauntingly beautiful combination.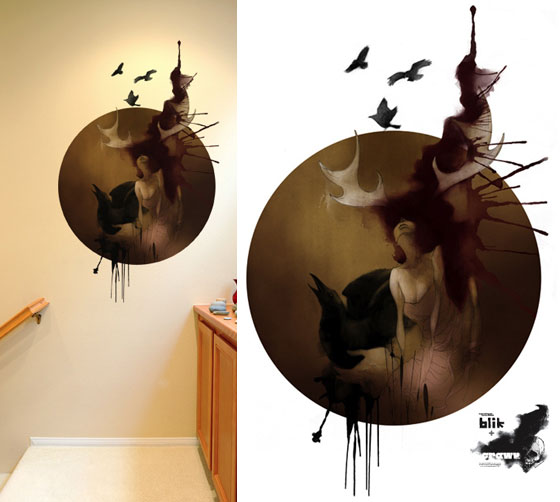 8. Deer – Save a life: Mount this deer to your wall instead.