Not sure how many of you still buy CD/DVD (or blue ray), but I am pretty sure you must have a lot of disc at home, not only music, maybe just for data backup. Hence, CD/DVD organizer is still useful and help to keep our room tidy. Moreover, a well designed CD/DVD organizer can also create a appealing way to display our collection and even be apart of home decoration. Interesting? Let's begin our today's topic: 18 Modern and Stylish CD/DVD Rack and Holder Designs
Are you looking for the right way to sell your goods and services or advertise them? If yes, then the best option is rack cards. A rack card is a form of document which is used for promotional and advertising purposes. They are often the best way for your goods and services to be highlighted, especially in hotels, restaurants, hospitals, travel agencies, and other large establishments.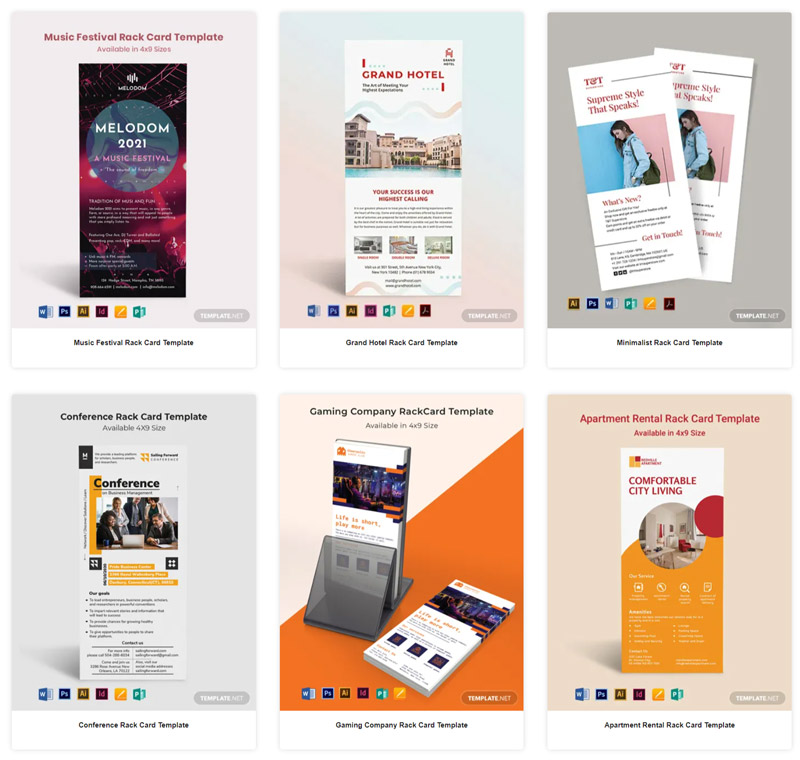 We are a participant in the Amazon Services LLC Associates Program, an affiliate advertising program designed to provide a means for us to earn fees by linking to Amazon.com and affiliated sites.
1. DNA Helix CD Rack
This CD racks is designed to mimic a DNA helix. The kind of geeky cool that is right up my street, even if they are fairly impractical, with the top and bottom CDs being at a 180 degree angle to each other.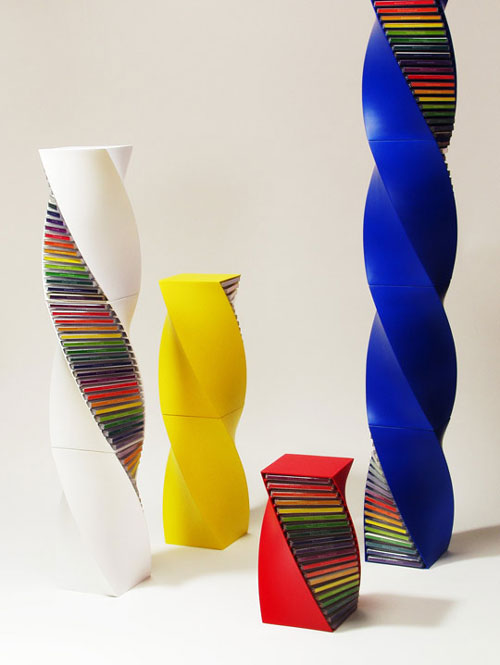 2. Human CD Holder – Lifting Man [buy on amazon]
Add an artistic touch and keep your CDs organized with our Human CD Holder. These CD Holders feature human figurines that are positioned to look like they assist in holding the CDs. Choose from Pushing Man and Lifting Man. Each sold separately. Pushing Man CD Holder measures 4.7 x 20 x 7. Lifting Man CD Holder measures 4.7 x 9.5 x 8.25.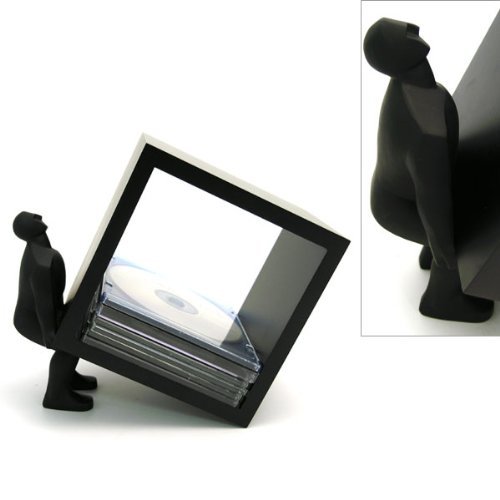 3. Acrylic Flip CD Rack – 20 CDs
[
buy on amazon
]
Keep your CD collection organized with this sleek flip-rack. Constructed of clear acrylic and designed to store up to 20 CDs – cases flip for easy viewing. Attractive enough to display on a shelf or tabletop, yet also tucks away easily in a drawer. Line up several CD racks to organize your entire music collection! CD rack dimensions: 6″W x 16″D x 1″H.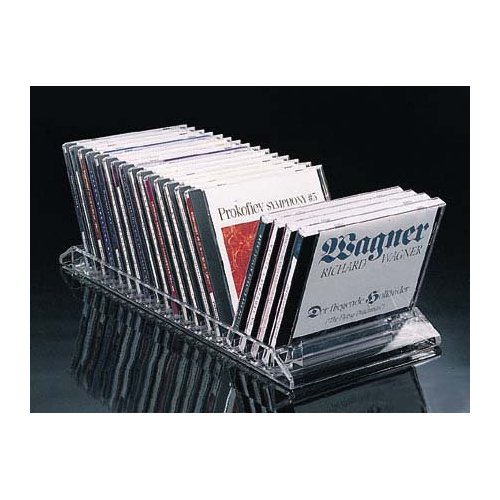 4. Atlantic Wave – DVD Tower
[
buy on amazon
]
# Media Storage Tower for 74 DVDs with Black Steel Frame and Wood Base
# The Wave DVD rack provides space-saving storage solution with its vertical design.
# Features distinguishing curved frame design to enhance your decor.
# Angled wire shelves allow for optimal title viewing angle.
# Item accommodates all media sizes and types.
# Beautifully hand painted and finished base provides optimum stability.
# Steel tube construction for optimal durability.
# Cherry wood base adds stability and style.
5. ZigZag Media Holder
[
buy on amazon
]
Unique contemporary design with a sense of humor. Stores about 40 discs.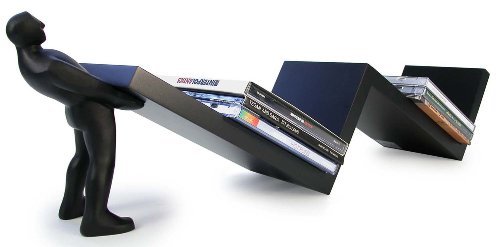 6. Elf Jr. Multimedia Rack
[
buy on amazon
]
Atlantic is the pioneer in the home storage industry. Its comprehensive categories of products appeal to a broad range of consumers emphasizing quality, value and convenience. For over a decade, Atlantic has introduced fresh and innovative products the market yearns for and continues to strive to meet the demands of an ever-changing marketplace.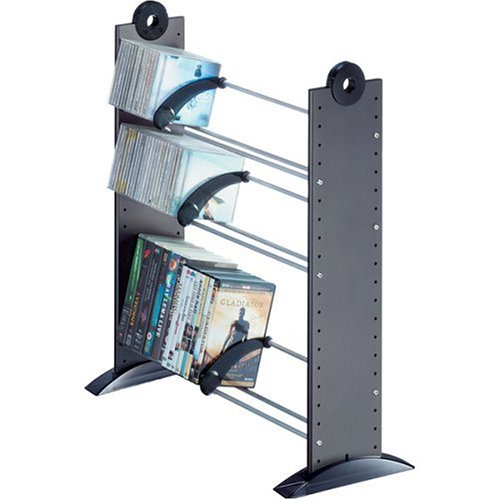 7. 60 CD/DVD One-touch
[
buy on amazon
]
Chances are you bought your CDs in jewel cases. They represent the best protection for your recordings. But how do you store and organize them? Fellowes has been designing storage solutions for digital media since 1983 and today it has a full range of stylish, innovative ideas to show you for CD storage. Choose the look you want and the storage capacity you require.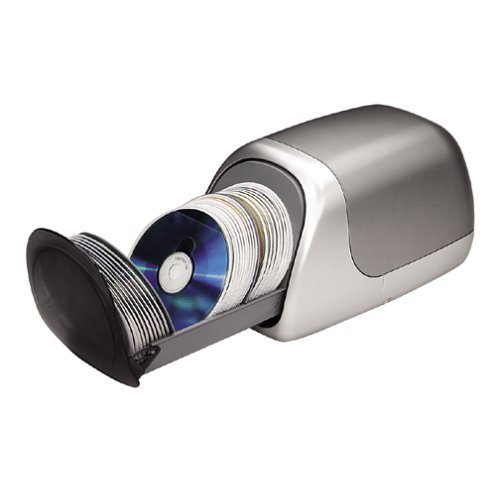 8. Duoplane CD Shelf
[
buy on amazon
]
Simple, modern, and so functional! This colorful wall-mounted shelves can be installed vertically or horizontally. They are perfect for tight spots, and they work well in in groups of 3 or 4. They are sleek and modern, yet simple and functional. Why settle for a boring CD rack when you can hang the Duoplane! Perfect for all your kids movies. Made of powder coated steel, and now available in White, Orange, or Black. Holds 75 individual CD's in regular sized jewel cases – 6d x 35w x 5h. May be hung horizontally or vertically.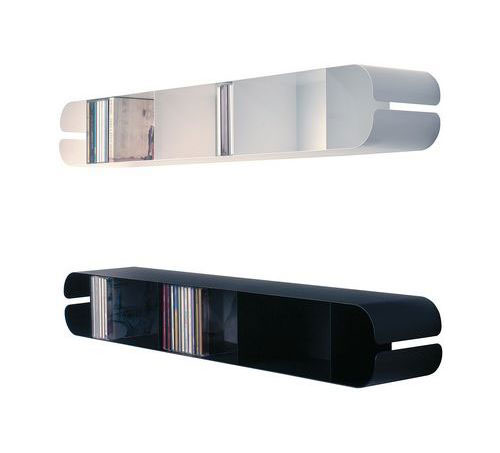 9. Discgear Selector 100-Disc HD Disc Storage System
[
buy on amazon
]
# Stores and protects 100 discs!
# Approved for Blu-Ray, DVD, and all video game discs.
# Contemporary design.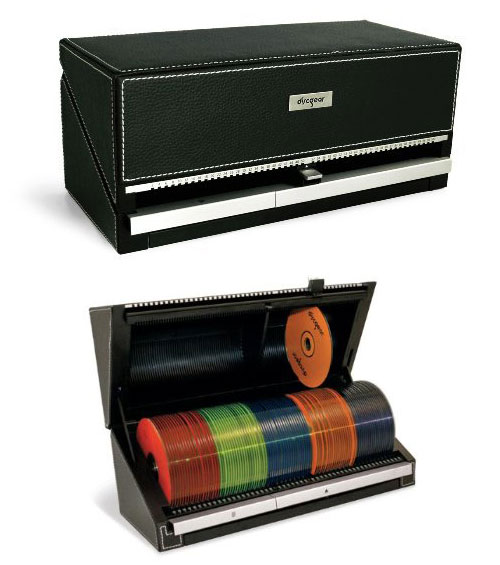 10. Dinosaurs will hold your CDs
[link]
The CD rack takes a good advantage of dinosaurs' skeleton, enabling the users to place more pieces of CD on it. Those who love dinosaurs now have a new option.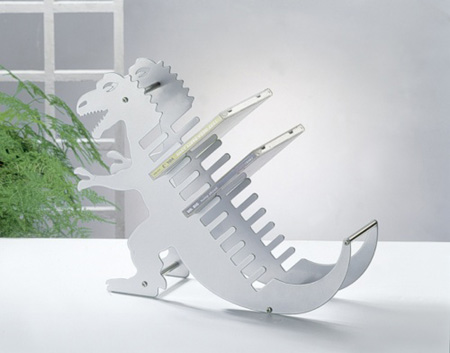 11. Hershey Kisses CD Rack
[
link
]
The "kisses"-shaped desk accessory is to hold CDs that are frequently used. It prevents scratching as a result of simply leaving a CD on the desk or work surface.It also makes it easier to pick the CD back up.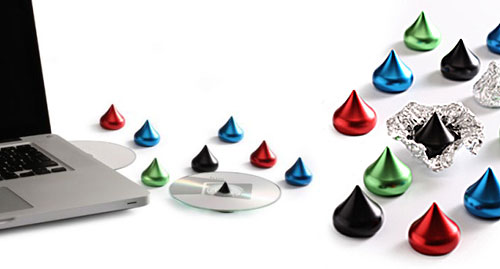 12. Koziol Dimitri CD Holder
[link]
This giga typa guy is ideal for parking discs on the data highway. Whether it's sounds or software, let digital-age Dimitri shoulder the load.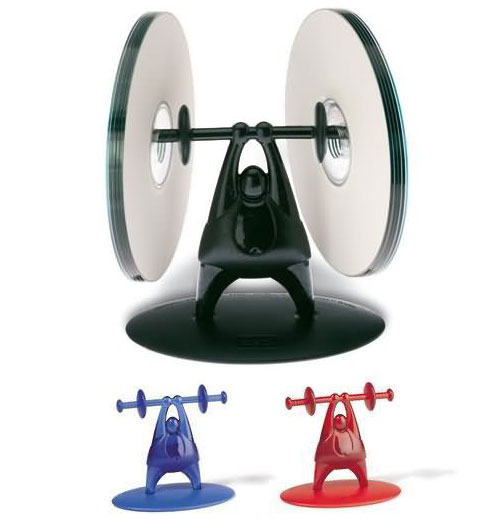 13. Tonino Lamborghini CD Holder
[
link
]
Exquisite craftsmanship is infused with elegant design for this sleek CD holder by Tonino Lamborghini, beautifully presented in a signature gift box. Made in Italy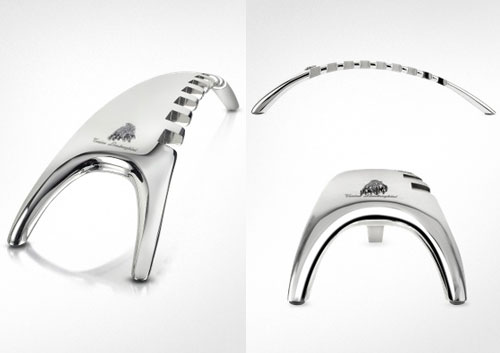 14. Teenage furniture
[
link
]
magine a furniture to wear… then dress it with an innovator design, intense colors, ergonomics and technology appeal. Like in fashion, the point is to unify beauty, comfort, and functionality. Whether your desire is to watch TV or DVD, listen to your favorite CD, read, talk on the phone, or even study, take a nap or browse the internet, you got it close, in a multifunctional chaise-longue. This concept is inspired by the values and personality of a today's teenager and the standards generated by a global hi-tech culture of facilities, where the access to technology is cheap and easy.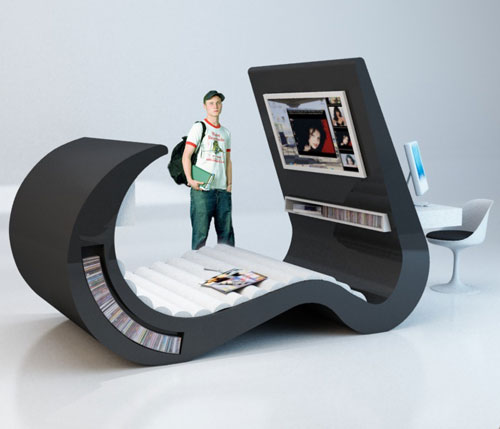 15. Side Kick CD Tray
Kung Fu CD Tray can place up to 7 pieces CD/VCD. This one is funny and cute.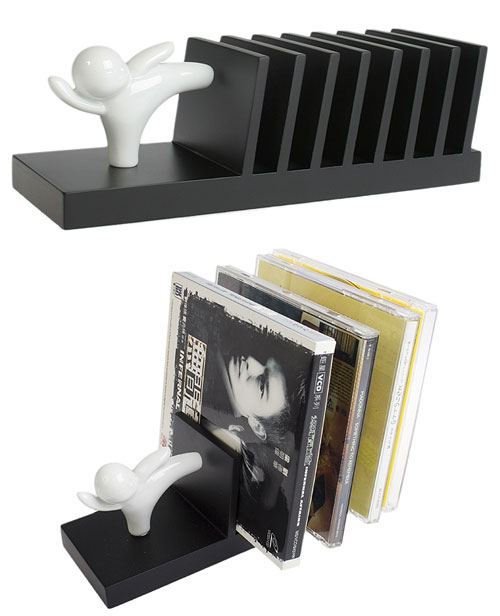 16. CD Flower
[link]
A distinctive way to display CD's: create a sculptural element with the concrete and stainless steel CD Flower. The CD's can be removed without having to separate the case from the stand.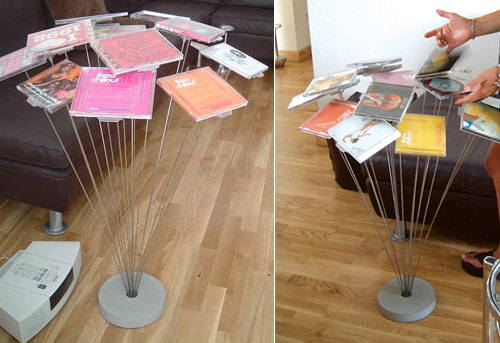 17. SEI Black Steel Wall-Mount CD Rack
[
buy on amazon
]
Diamond shaped in design, this modern black steel framed CD holder brings an added flair to the display of your collection. It will hold up to 108 of your favorite CDs on any wall. Hang several together in different patterns for more storage and wall decoration!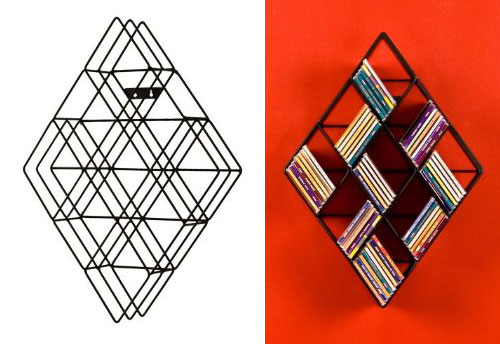 18. Wall Mounted CD Rack – 112 CDs
[
buy on amazon
]
This attractive wall mounted CD rack is the perfect solution for your storage needs. Made of stainless steel, this storage rack will accommodate up to 112 CDs. With its unique modern design, it is sure to be a stylish addition to your home or office.