These days, our life is full of various ads, which makes us become more and more blind to advertising. Companies are always trying to find new and creative ways to catch consumer's attention. We've showcased many creative advertisement designs on the site before, and today we will bring you more inspiration and hope you enjoy this collection: 18 Most Creative Double Page Magazine Ads Design.
1. WMF Knives [link]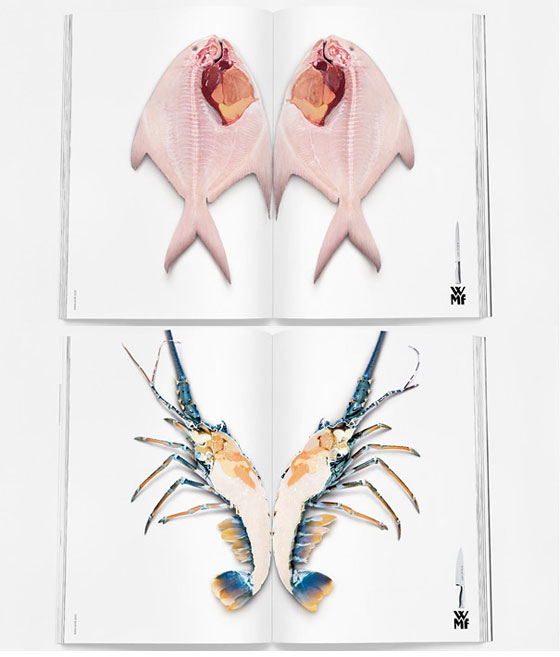 2. NHA Xinh Furniture [link]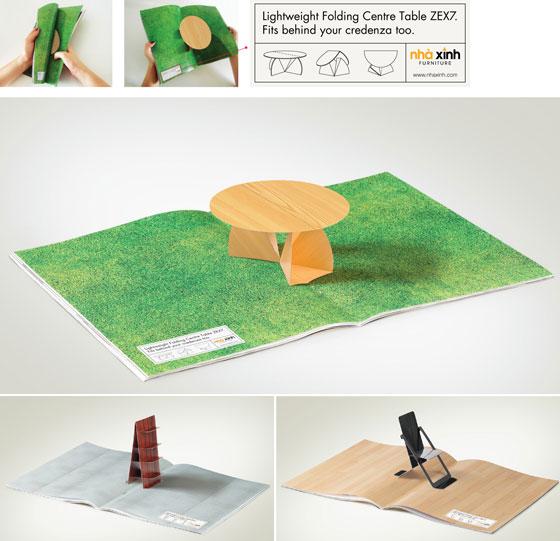 3. removed
4. IKEA: Sliding Doors [link]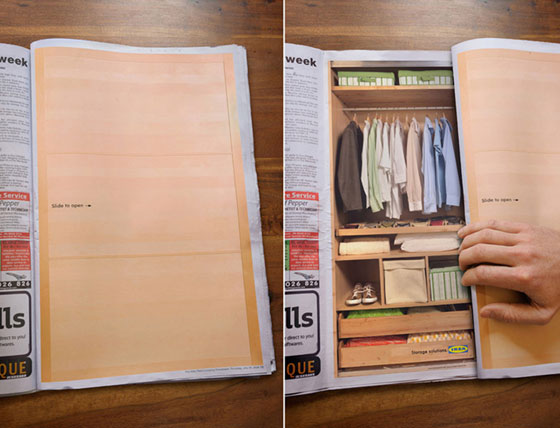 5. removed
6. SulAmerica Health Insurance: Torn [link]
SulAmerica prevents you from doing the same with the resources of your company.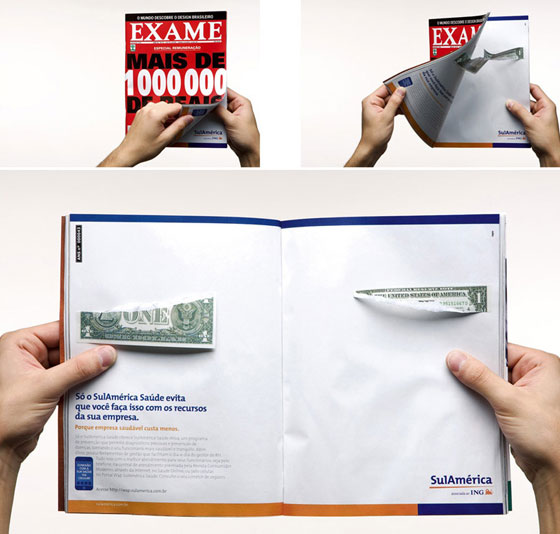 7. Depilatory Strips: EPILDOU [link]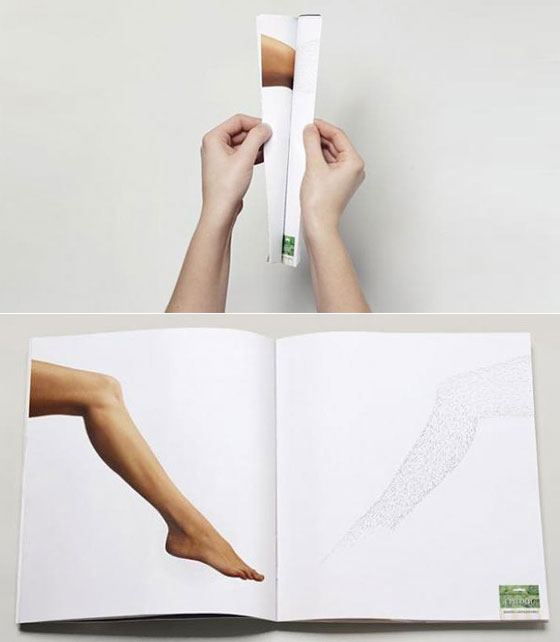 8. Arcor: Bubble Gum [link]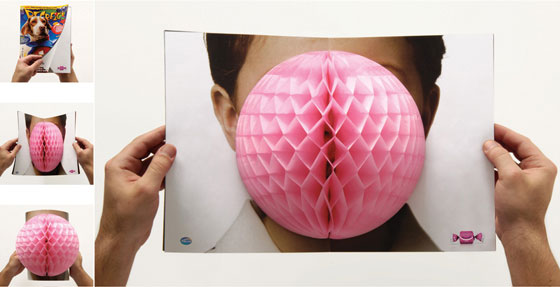 9. DHL: Page [link]
International courier service express delivery guaranteed.
10. Crush: Class – There is another way. [link]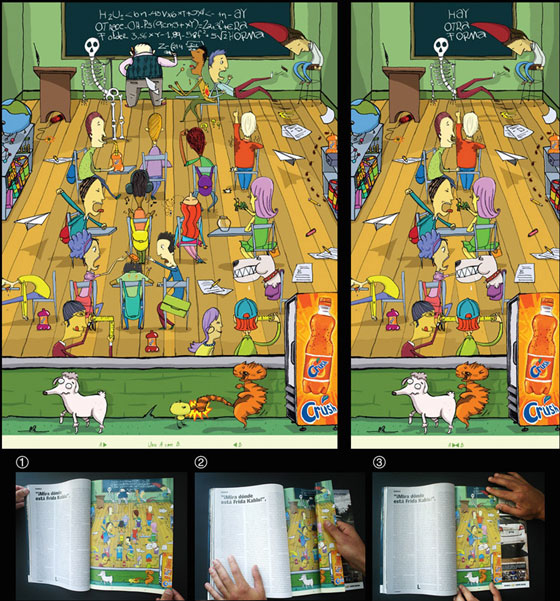 11. Seat Ibiza Cupra: Wheel [link]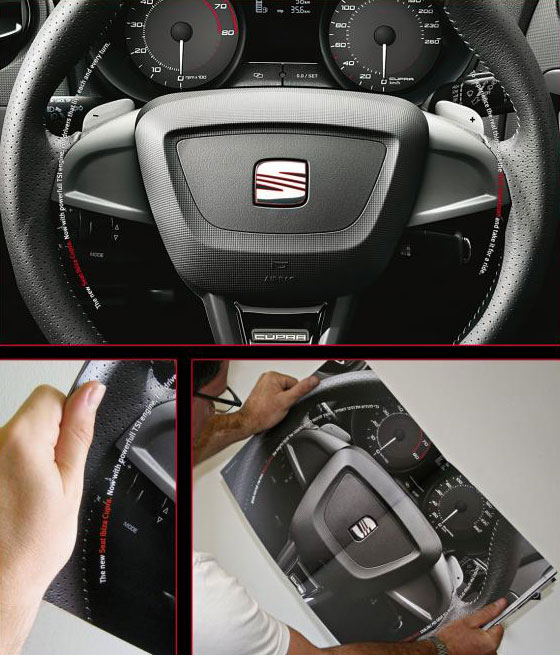 12. CLEAR: NO DANDRUFF [link]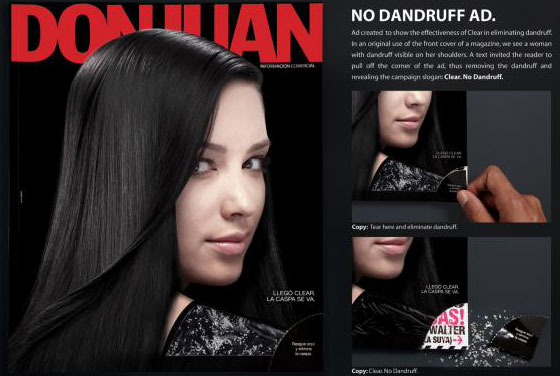 13. BR Petrobras Oil: Victory [link]
Turn this page from right to left several times. Now you know how our pilots feel when they cross the finish line.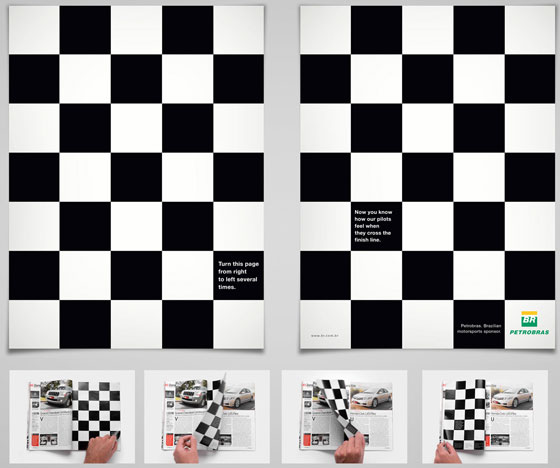 14. National Association for the Blind: Donate eyes, magazine cut-out [link]
The ad appears on two consecutive facing page of the magazine. The first page shows a cute smiling girl. The second page has the photograph of an old woman. When readers turns the page, he/she realizes that the girl's eyes are actually the old woman's eyes. He/she also sees the message, "Donate" and logo of National Association for the Blind on second page. Thus, driving home the point in a very simple, endearing and effective manner.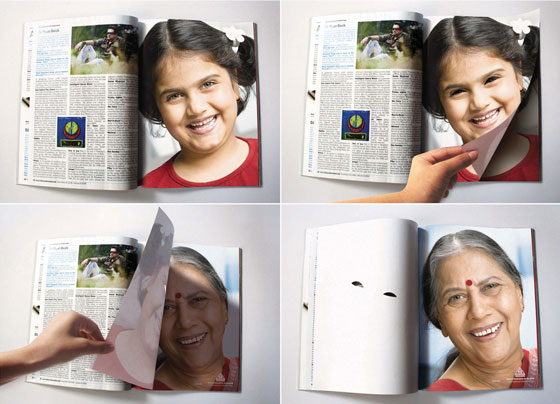 15. Bic Soleil Clic: Hand [link]
The safety razor that follows your shapes.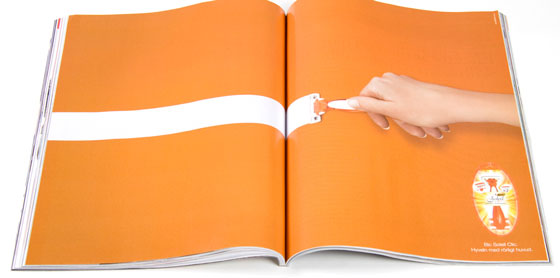 16. Suzuki Grand Vitara: Rolling Stone [link]
What's behind of every successful person? On the cover of the entertainment magazines, some famous or successful always appears. But we can't afford these people. so we use the back covers of the magazines to create the illusion with exact body doubles to find out: What is behind of every great man? The answer was the concept of the campaign: "Behind every great man there is a Grand Vitara SZ"

17. Conto Barriers: Lift – Your Life can turn in a second. [link]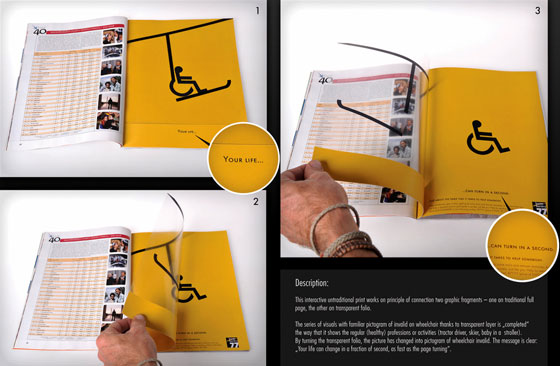 18. Wonderbra [link]