The time for "Back to School" is getting closer and closer. If it is your first year in college, you will need to get a lot of things sorted out. One of the most important thing is to prepare your dorm room, no matter you live on or off campus. Some dorm room provides simple furniture while some room is just a empty space. Getting an idea of how your future dorm room will look like and making a checklist of what are the essentials you will need in will definitely help to reduce the overwhelming. We don't go through everything you might need. Instead, we want to show you some ideas of how to set up a cozy, organized and functional dorm room.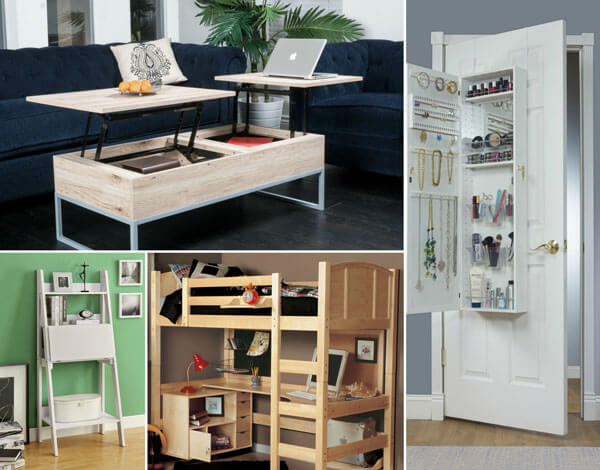 We are a participant in the Amazon Services LLC Associates Program, an affiliate advertising program designed to provide a means for us to earn fees by linking to Amazon.com and affiliated sites.
Get the right bed. If your future dorm room doesn't come with any furniture, it might require extra money but it also gives your more flexibility. The most obvious advantage is you can choose the bed you want. Due to the fact that dorm room is usually relatively small and bed is probably the large piece of furniture inside, find a right bed can help to save many space and create extra useful storage. You can either choose loft beds if the room has high ceiling or raised bed with extra storage underneath. No matter which one you choose, believe me, the sizeable amount of space/storage you gain from the right bed will make a huge difference when you are living in one room.
Loft bed with Desk [buy on uloft]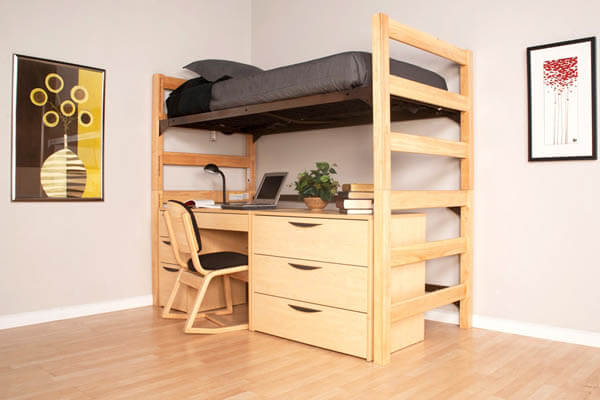 Bunk Bed Loft with Desk [buy on amazon]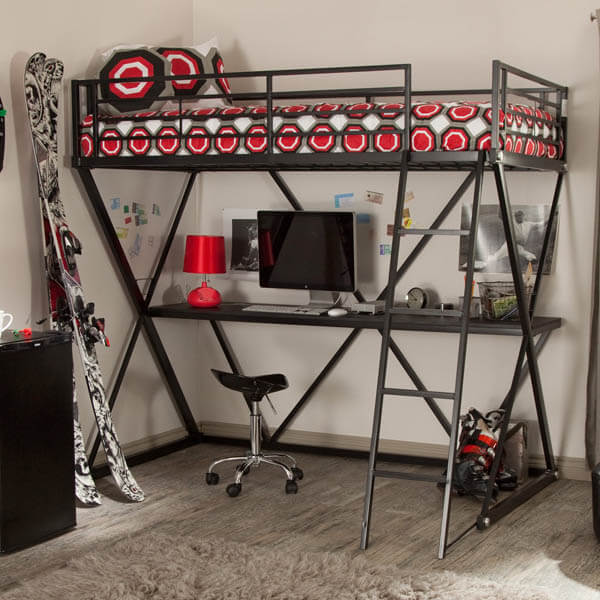 Loft bed with desk and orgainzer [buy on wayfair]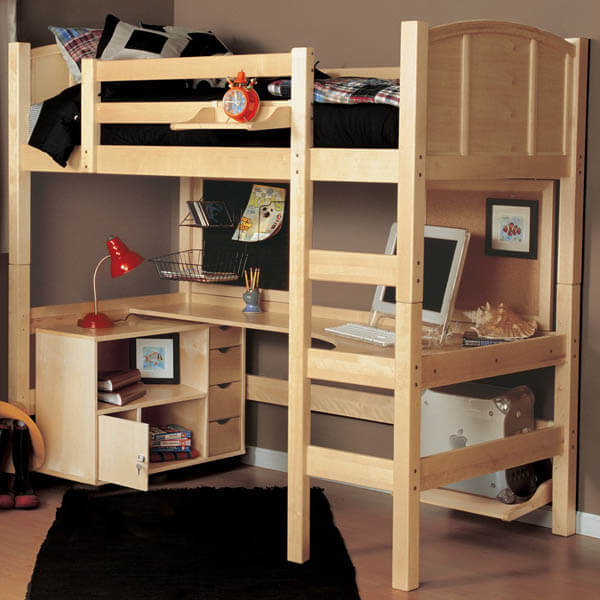 Bed with underneath storage [buy on uloft]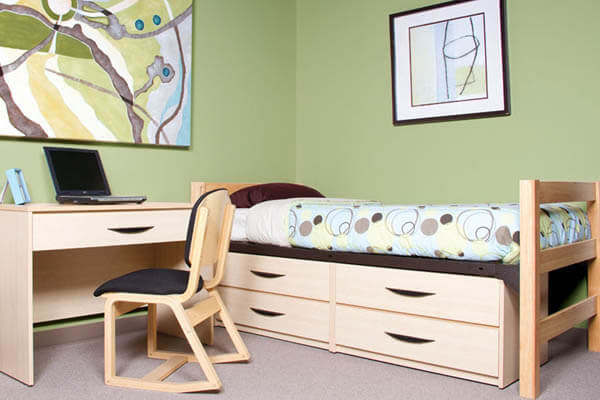 Storage Bed with Bookcase Headboard [buy on amazon]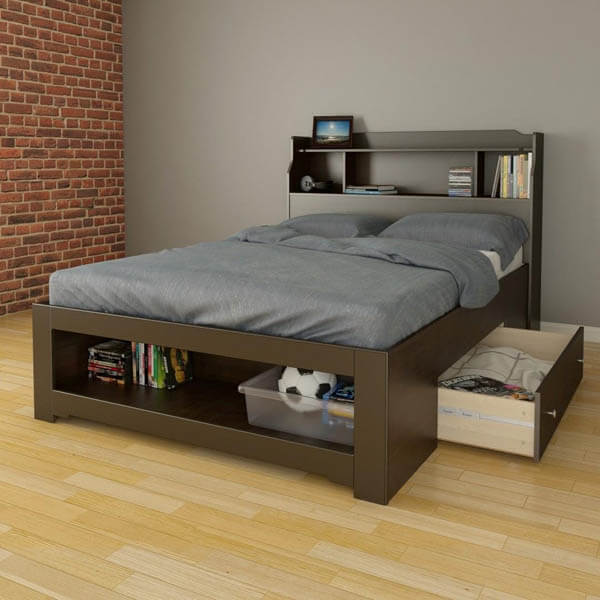 Don't hesitate to decorate the wall. Paint a dorm room might not sound right, but decorate the wall with removable wallpaper is definitely doable. Moreover, decorative peel-and-stick mirror is also a good way to personalize your dorm room, which will not only be a great wall decoration but helps to brighten your room and make it feel larger. Of course, traditional poster and photo frames are still most popular and easiest way to stylize the wall.
Removable Brushed Brick Wallpaper [buy on amazon]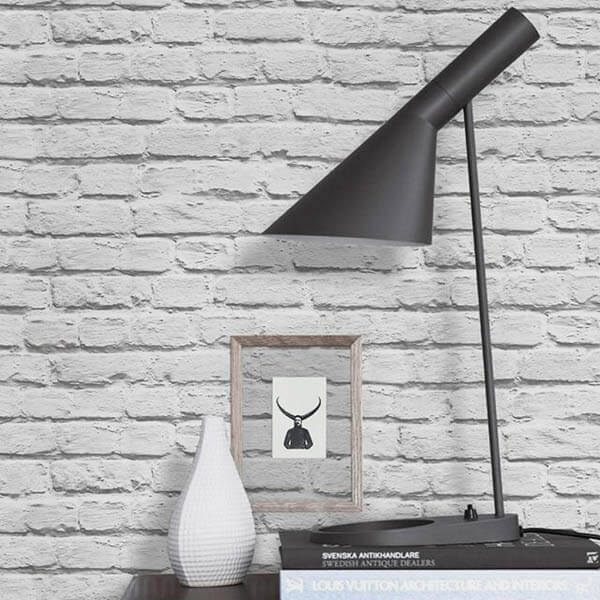 Removable Wall Sticker [buy on amazon]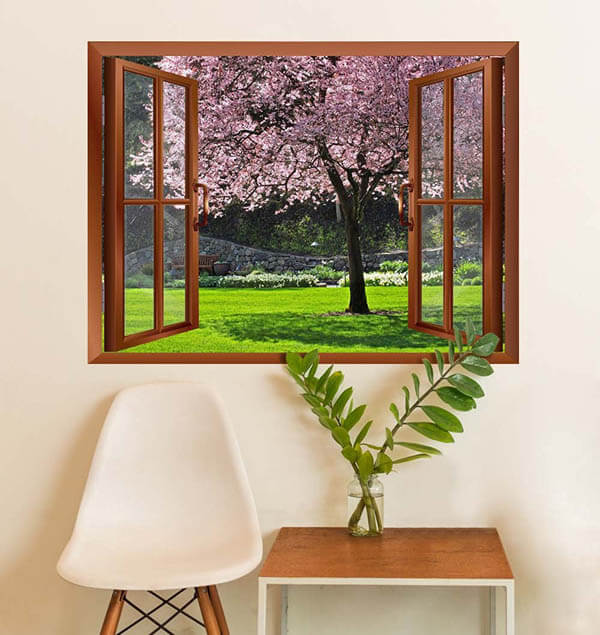 Dots Peel and Stick Mirror Art [buy on amazon]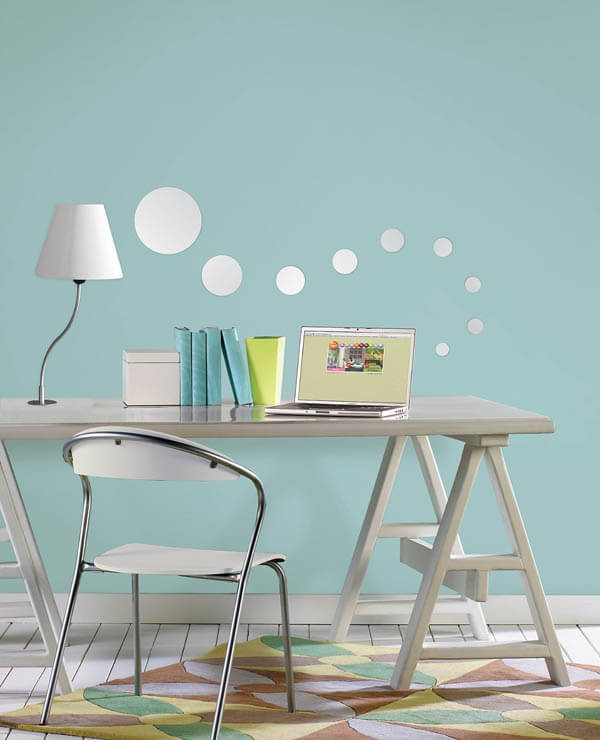 Hangit Photo Display [buy on amazon]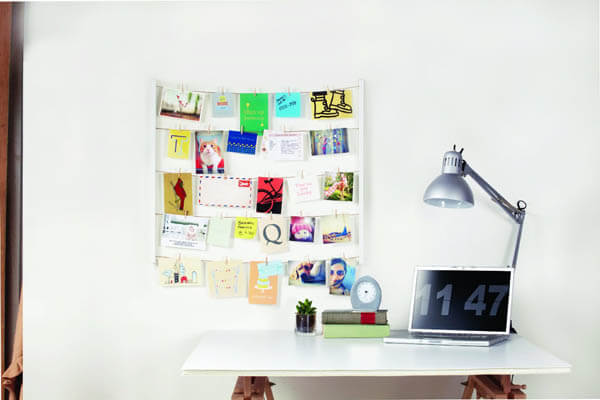 Puzzle Collage Picture Frame [buy on amazon]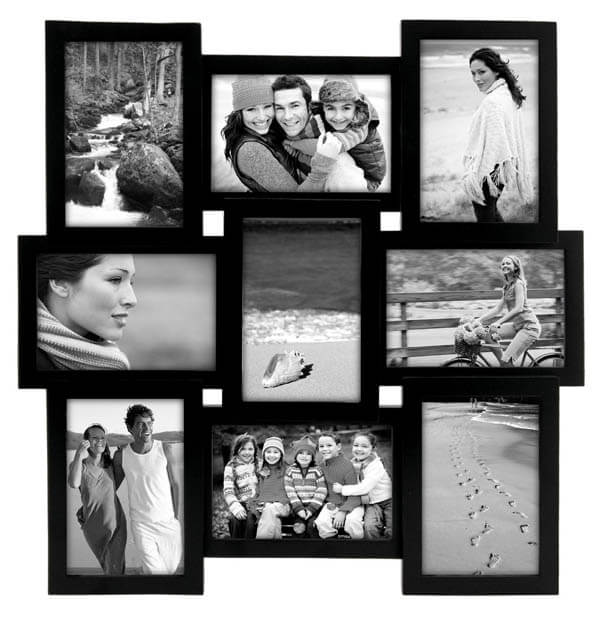 Think about vertical. If you are allowed to drill a few holes on wall, then save them for wall-mounted shelves. If not, think about all the place you can hang things over, such as door. Over the door mirror, over the door shelf, over the door hanger, there are many practical designs allowing you have extra storage without damaging the wall.
Wire Wall Grid [buy on urbanoutfitters]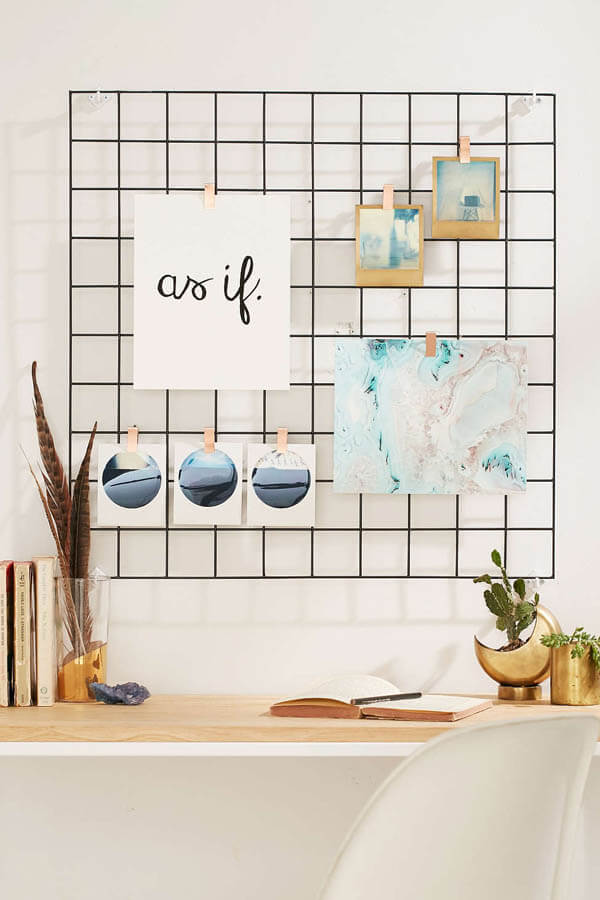 Over The Door Mirror [buy on amazon]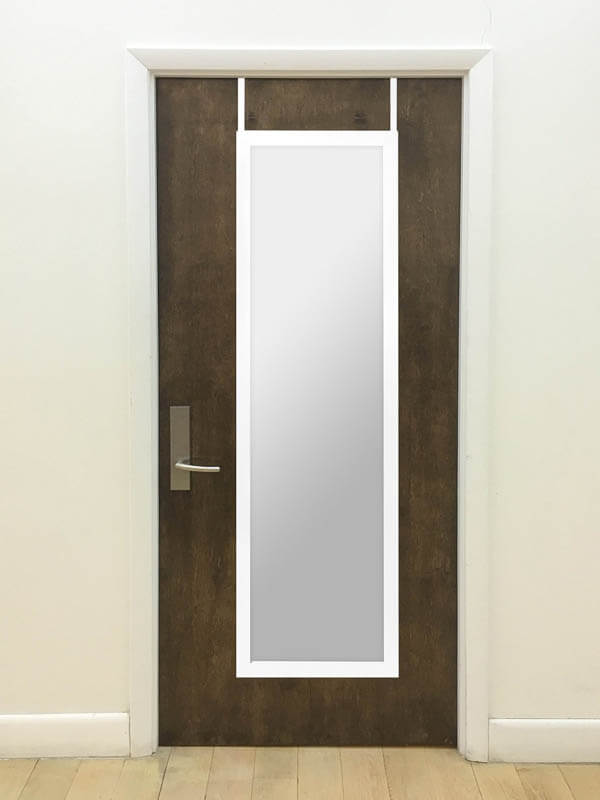 Over The Door Combination Jewelry and Makeup Armoire [buy on amazon]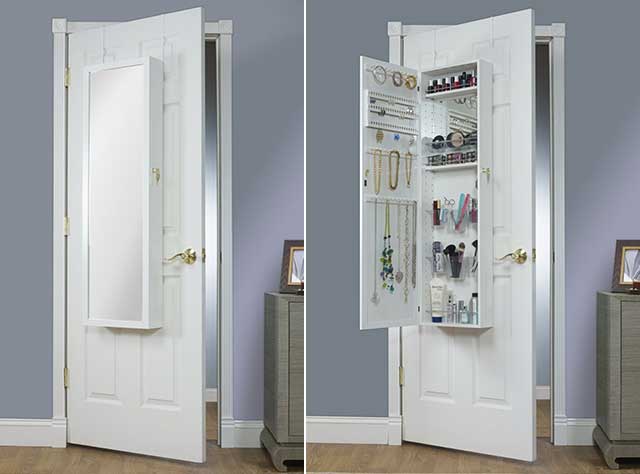 Over-The-Door Closet Rod [buy on amazon]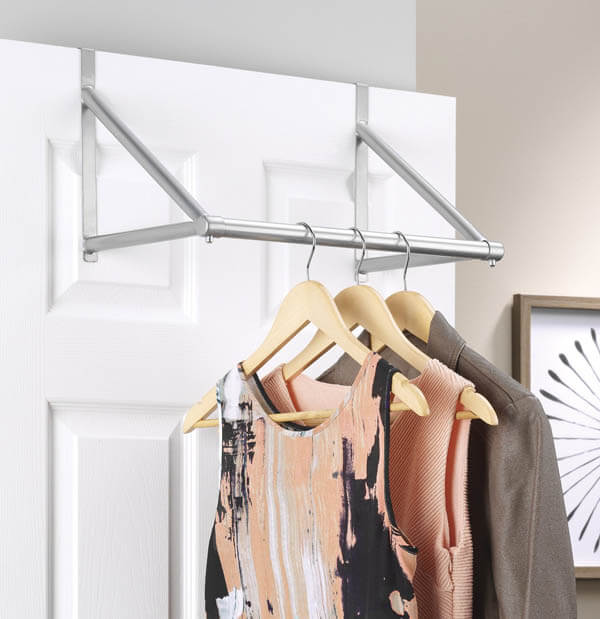 Over-The-Door Shoe Rack [buy on amazon]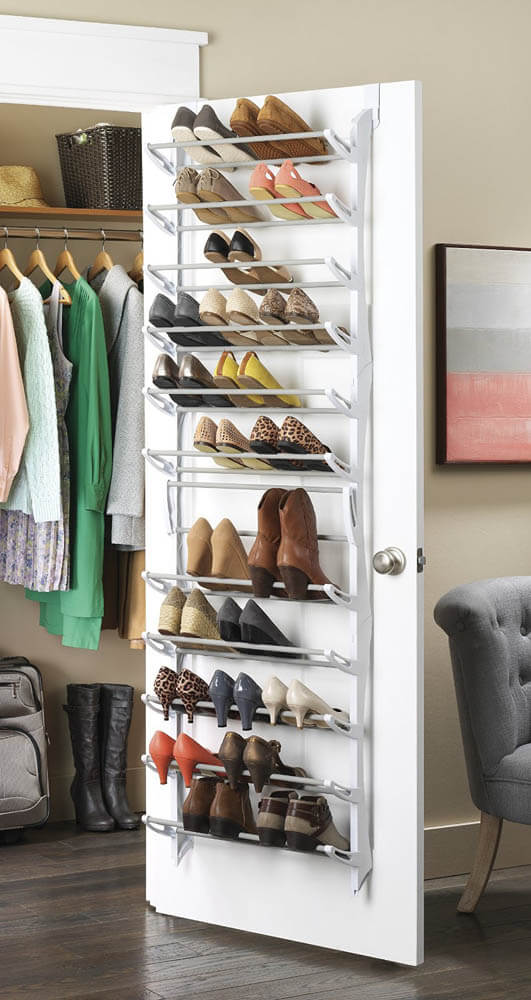 Multiple Use Wall Shelf [buy on fusillo]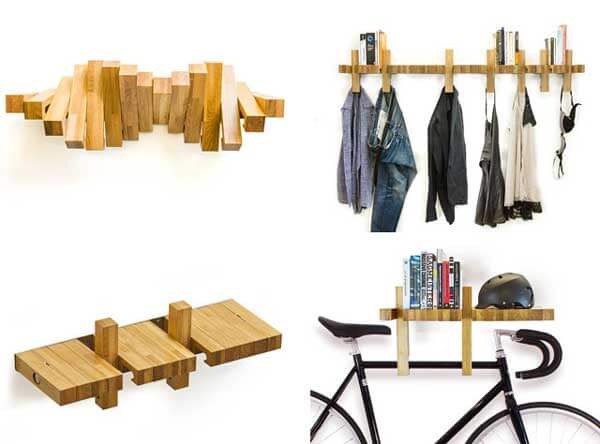 Go multi-function. Small spaces are always challenging. Hence think multi-function when you have to purchase a piece of furniture. For example, foldable storage ottoman offers a generous storage as well as a comfortable seating; a ladder bookcase with drop-down desk can provide extra surface when needed; a lift top storage coffee table, or even better, hang your dinning table on wall and use it as mirror until you need it.
Foldable Storage Cube/Ottoman [buy on amazon]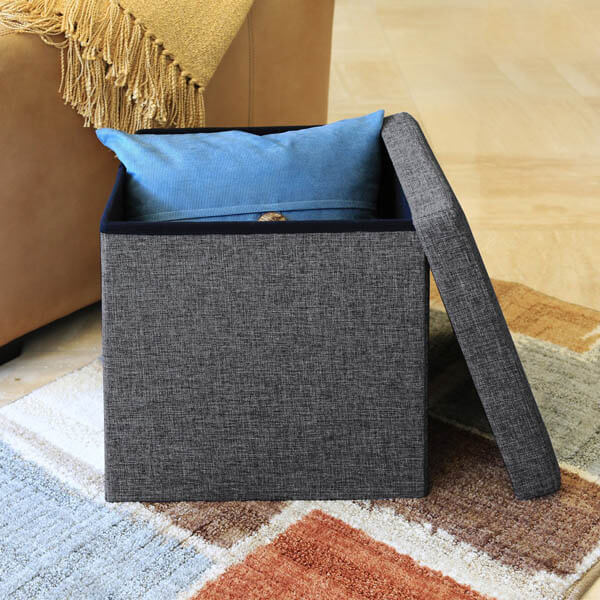 High Ladder Bookcase with a Drop-Down Desk [buy on amazon]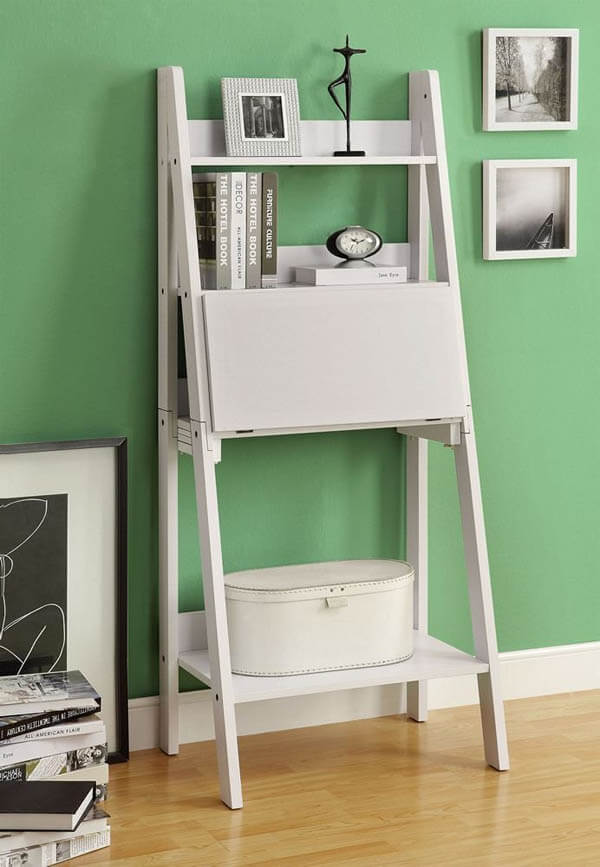 Lift Top Storage Coffee Table [buy on amazon]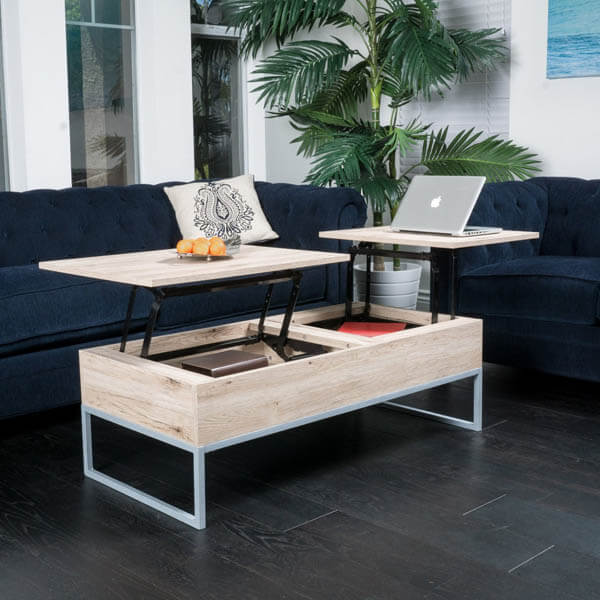 Tip Over Mirror Table [source]