2014 looks set to be a year of interesting home décor trends. Already we are seeing a huge change in furniture trends, with honey coloured wood replacing dark wood as the furniture material du jour. Last year dark wood was still very fashionable, but designers are moving towards lighter and brighter woods such as cherry, walnut and oak, perhaps with spring in mind.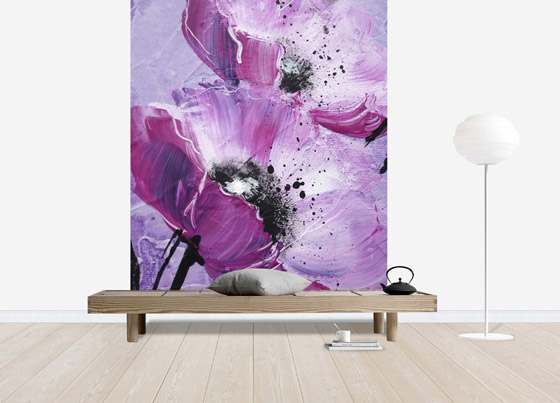 Another trend in furniture you can expect to see in 2014 is the blend between outdoor furniture and indoor furniture. Interior design is blending the distinctions between inside and out, opening the home into the garden and placing stylish, comfortable furniture on the lawn. Throw out any plastic garden furniture and invest in some new, well-designed pieces from Bunny William's outdoor collection for Century Furniture. Once the weather gets warmer you can dot tea lights around the garden and eat your meals outside.
As far as colour goes, Pantone's colour of the year is Radiant Orchid, a red-violet colour that catches the eye without being too dark. If you want to incorporate 2014's biggest colour trend into your home, think about using it on a feature wall rather than the whole room. You could paint the rest of the room a marl grey and accessorise with shades of silver and purple. If you're not ready to decorate, go for a painting or wall mural instead, like this purple orchid design from Photowall.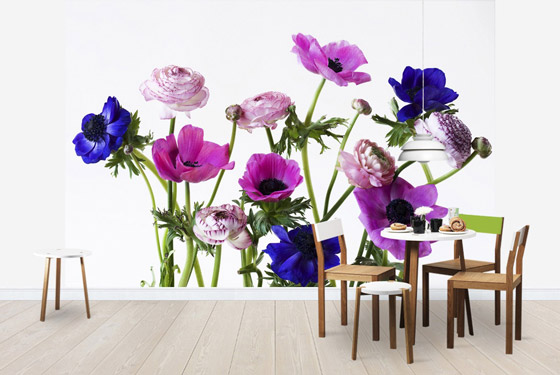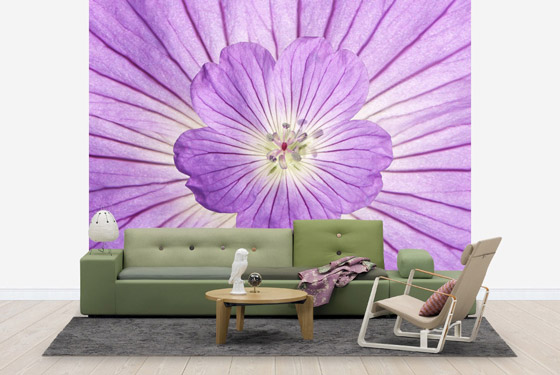 If Radiant Orchid is the colour of the year, then the material of 2014 is felt. Last year craft and DIY were huge home décor trends and the trend continues this year with a range of felt products. Felt is a good material for home interiors because it's stiff and easy to work with, but it also has a nostalgic, folksy appeal. Update your living room with some felt cushions like this one from Pip Studio for Amara.
Another material that will be trending this year is burnished metal, which doesn't sound very appealing but it looks great against the red and purple tones of 2014's new orchid colour. Aged metal looks very bohemian and chic, especially when it is set against rich colours and contrasting smooth materials like velvet and silk. Look round flea markets and second-hand furniture shops for mirrors, candle sticks and photo frames made of aged metal, but make sure items evoke feelings of 'faded glamour' rather than rusted rubbish.