Nokia FIT. Hands Free is an innovative concept phone designed by Issam Trabelsi. As a new version of hand free device, it just fits on a finger. Crafted from soft silicone and flexible rubber, the phone is waterproof and has basic functions of talking. Notifications (like incoming phone calls or unread text message) will be relayed through vibrations.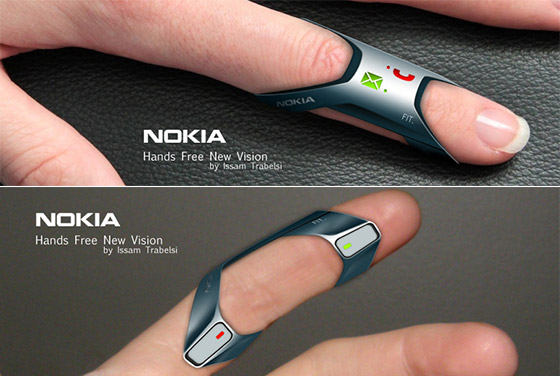 The whole design can be divided into three parts:
part 1 – green button area where speaker and the call acceptation switch locates
part 2 – red button area where microphone and call cancel switch locates
part 3 – notification area which has the missed calls and unread messages LED indicators; the vibration mechanism is also integrated here.
As other hand free device, Nokia FIT. works via Bluetooth. But its finger wearable design will help to avoid exposing ears to the continuous Bluetooth radiations and reduces the excessive use of the hand-phone devices. Moreover, its lightweight, waterproof and nonslip features make it an every time companion, even in swimming pool.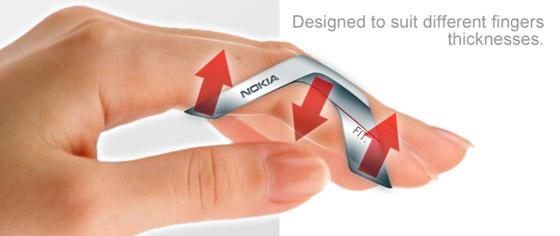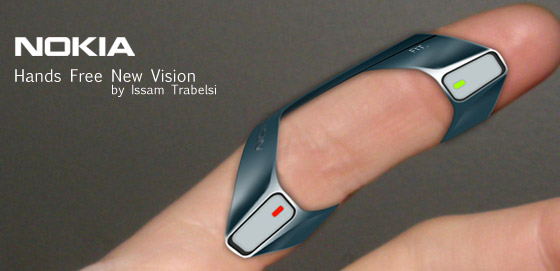 via: yankodesign