Creative LEGO Ads – Build the Future
Although I don't really think LEGO need to do any advertisement in these days, they didn't overlook the importance of enhancing their influence and creat another impressive campaign with agency Ogilvy. According to the agency, "Lego's ultimate purpose is to inspire and develop children to think creatively, reason systematically and release their potential to shape their own future. The brand believes that play is a key element in children's growth and development. High-quality play enriches a child's life and lays a strong foundation for adult life".
To communicate the brand belief, three careers were chosen from Lego career sets that the agency believed would attract children the most – science (astronaut), the arts (rock star) and social services (firefighter). As the children construct their professions from the inside out, the tagline "Build the future." succinctly captures the idea on multiple levels.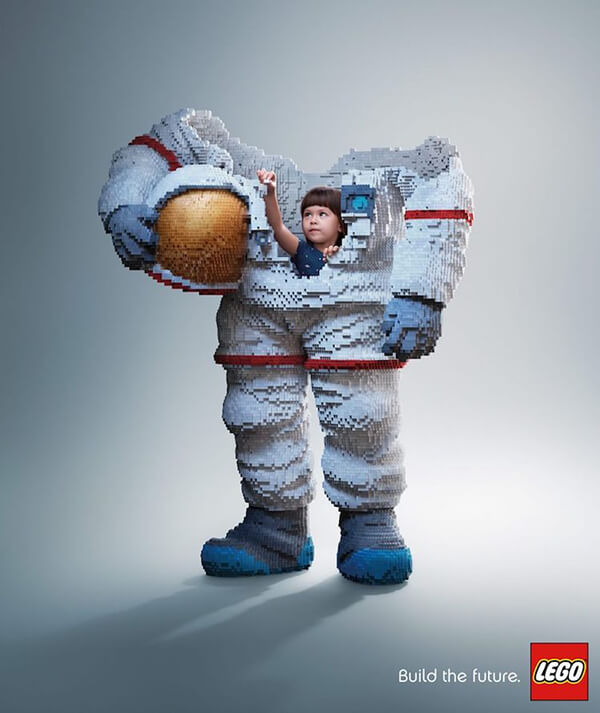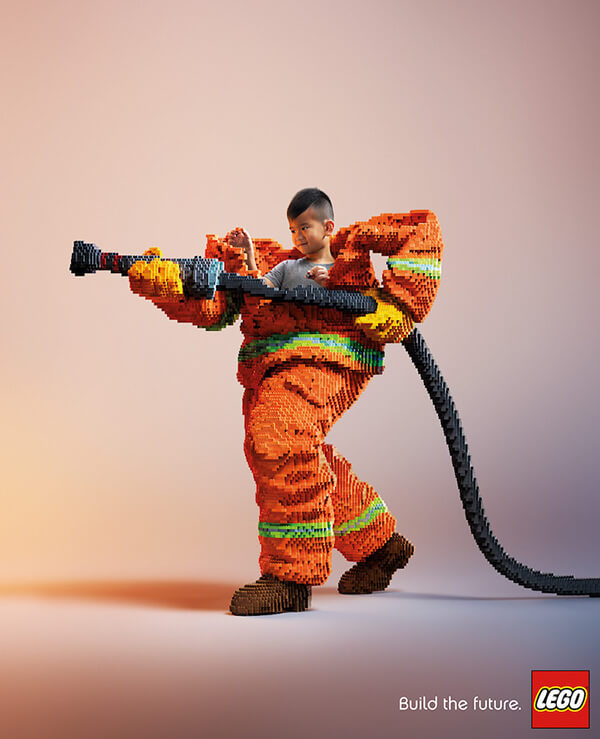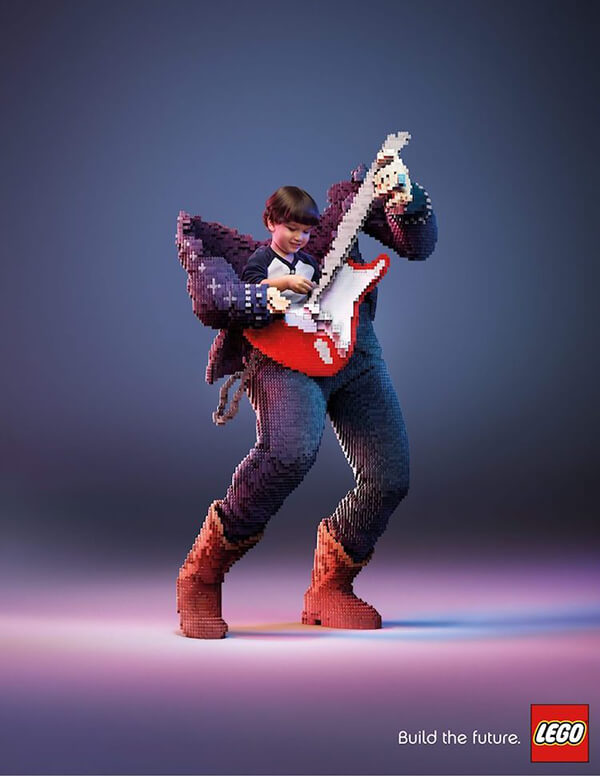 via: adweek