Clothes hanger probably are one of most common life objects. Except the material, they haven't changed a lot since they were invented. You might never connect "cool" and "innovative" with hanger. Thanks to below creative designers who put some deep thoughts and give a new life to clothes hanger. There are so many great features can be added: folded easily and rapidly, slides easily into the smallest of garments, or extend to create some flat area. Some of them are real products while some of them still concepts. Do hope more functional hanger like below can be found on the market.
1. Split Hanger [source]
The Split Hanger reuses the concept of the classic wooden coat hanger, making it functional with a basic mechanism that permits you to fold the hanger for easy and rapid Introduction and removing into stretched collars, and to open the hanger to introduce rope on the lower hanger part.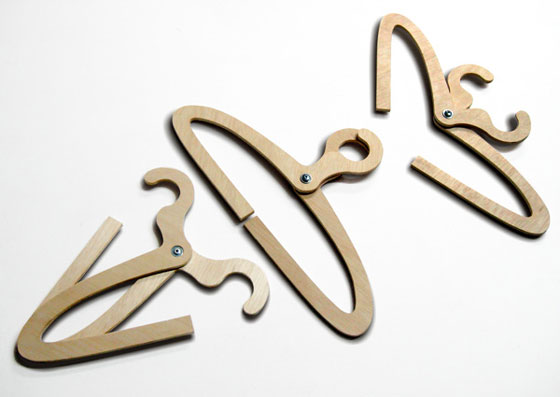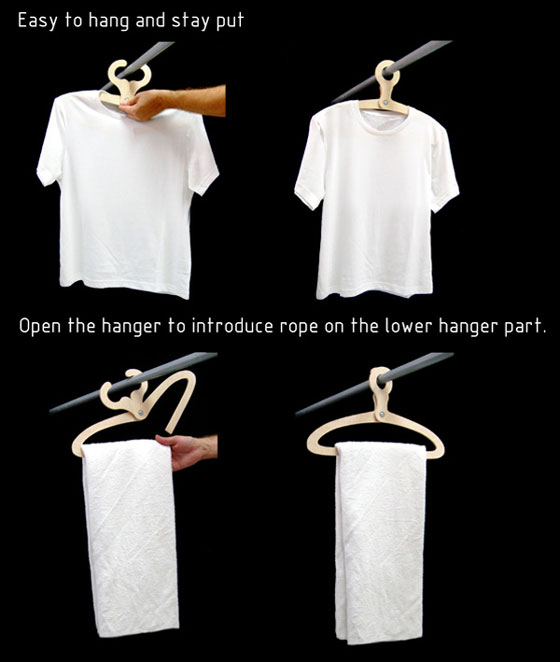 2. Tree Hanger [source]
Tree Hanger is a hanger set which especially design for some countries which is climate. Wet clothes are hard to dry in such a humid weather in Taiwan. Tree Hanger can expand the whole cloth by it's breadth of the bottom which can make air circulating easier. Moreover, it is capable of creating an extra space by other modules where you can put those fragile ones flat and nice. Tree Hanger is also designed that can be fold together tidily, and can also stand on the ground by themselves.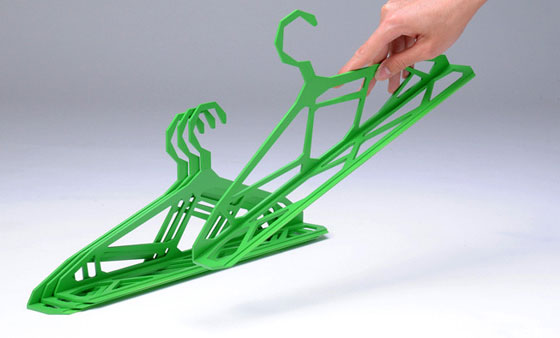 3. Bender Hanger [source]
With just a simple squeeze, this clever design, appropriately named the Bender Hanger, slides easily into the smallest of garments, making for a quick an easy way to hang clothes while retaining the sophistication of the classic wood hanger.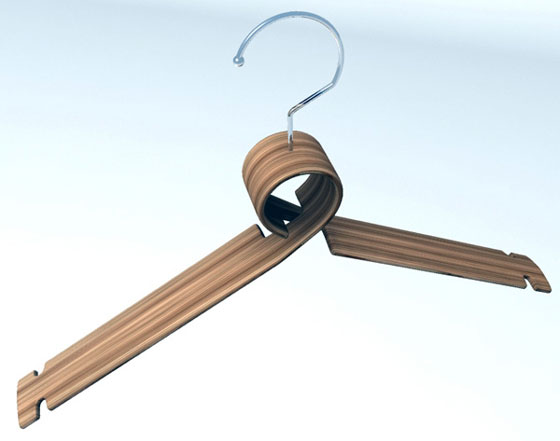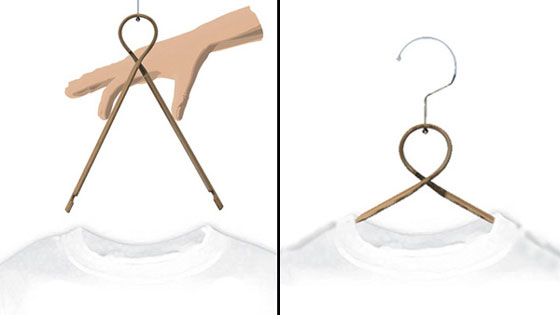 4. Pliable Coat Hanger [source]
Designed specifically for suitcases, handbags, or glove compartments of cars, it can contain jackets, shirts and skirts. Once used, it "disappears", reduced to its minimal size. A simple mechanism transformed into an everyday object. The strength of this concept is the congruence between form and function.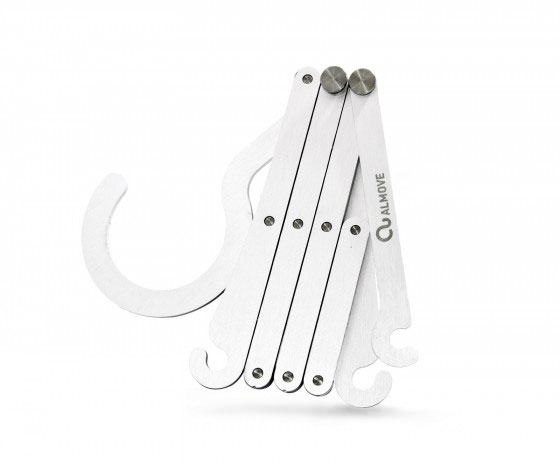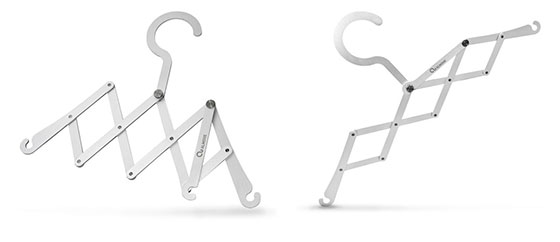 5. Paperclip Hanger [source]
Looking like a giant paperclip with an extra hook, you simply slip on your panties, bras, briefs, boxers, socks, knickers, girdle, bustle… If you are ones like to hang your undies, you might like this Paperclip Hanger.