604 Acacia House: a Perfect Place for Entertainment and Enjoyment
Located in California, USA, the 604 Acacia House is designed inside and out with the idea of a lavish way of living. From outside, you will notice this two-level building displays a variety of eye-catching symmetries, in both architectural elements and materials employed. The large roof flower pots and plenty of windows make the house like the glass garden, which can be enjoyed up-close by the inhabitants.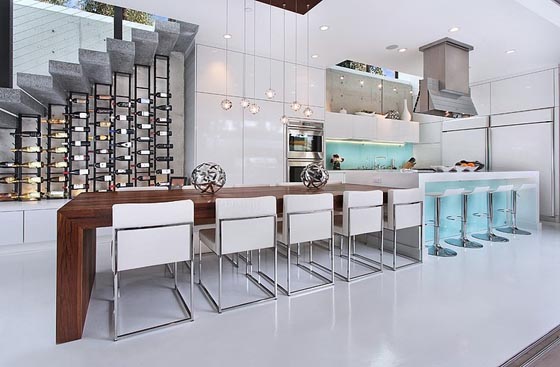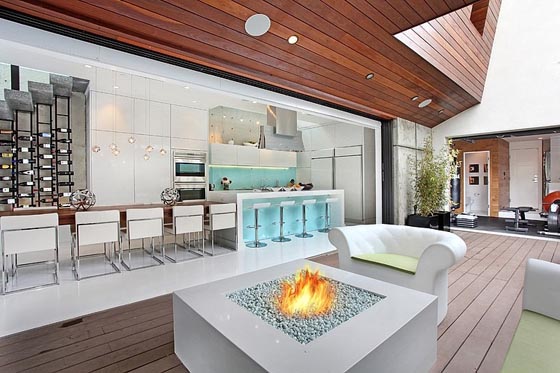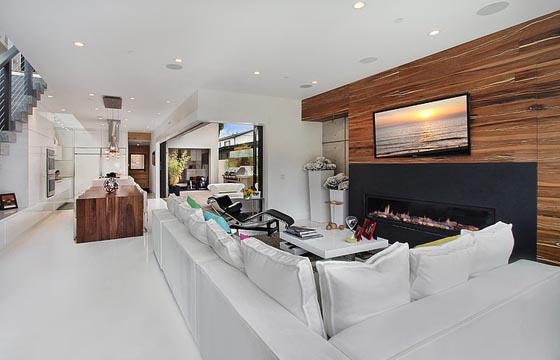 There are many unusual interior elements employed in this contemporary home. Wine rack under stairs, gym room, open bathroom in bedroom and an interesting shoe shelves. Besides the roof top terrace, you also can enjoy the outside on the first level, a small relaxing area just outside the kitchen. Full of personality, this modern home is a perfect place for entertainment and enjoyment.