September is quite exciting for many young people, especially someone will start another part of their life jouneies – go to college. There are a lots of things need to prepare and for many parents how to make sure their kids can eat properly is defintely on top of their lists. Of course they can choose to dine outside, but it commonly think they can eat a lot better for at least half the cost. However, cooking is hard and for these young people, there are enough things for them to worry and appearently, cooking doesn't sound that importnat. Hence, we will not talke about some seriouns kitchen equipment and supplies here. These are not for college students. We will focus some light-weight, durable, multi-functional and practical things here. Let us know if you have other good suggestions and we will add it to complete the list and easy transition for these freshmen.
This post may contain affiliate links. If you make a purchase, Design Swan may earn an affiliate commission. Please read our disclosure for more info.
Flexible Plastic Cutting Board Mats With Food Icons [buy here]
This 4 COLOR CODED HIGH QUALITY THICK PLASTIC CUTTING MATS are great for kosher & vegetarian. Easy to curl, roll, clean and store for just about any use. They are sturdy and durable and can even be used as place mats! This light-weight, multi-functional, super practical cutting mats are perfect for a college student.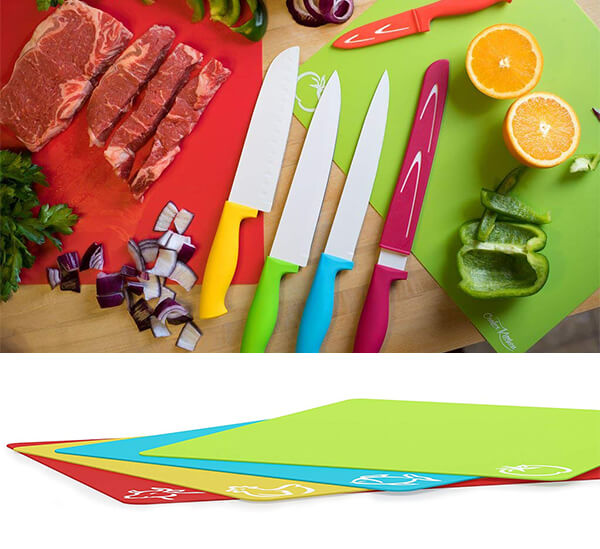 12 Piece Steel Color Knife Set [buy here]
This 12 piece steel color knife set equipped with everything a college students need for their kitchen and even a normal family. The set includes: 8″ Chef Knife, 8″ bread knife, 8″ slicer knife, 7″ santoku knife, 5″ utility knife, and 3.5″ paring knife. What other knives you need? Another great advantage of this set is, besides the sharp, tough, durable knives, it contains 6 protective covers which meant that your knives can be stored and transported safely. And They are light and slim as well. So no more bulk knifes in the dorm.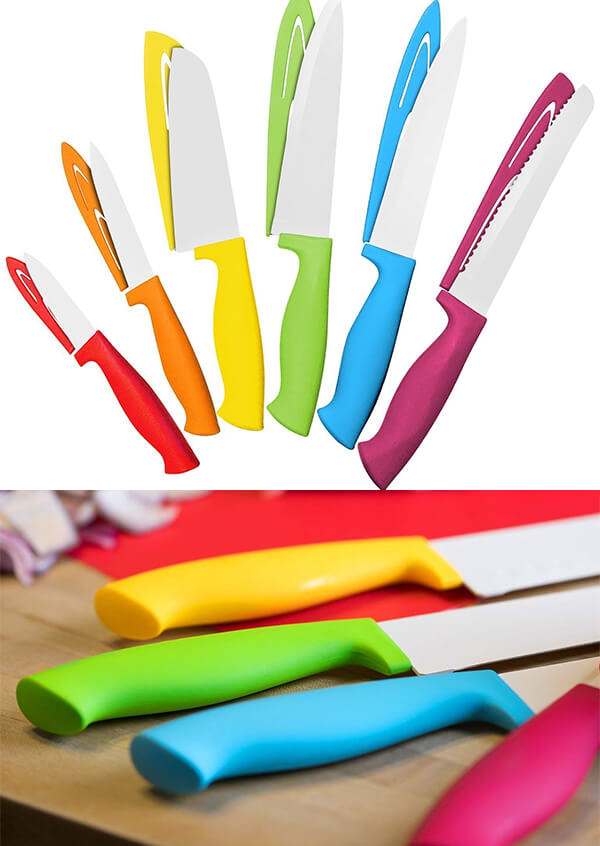 Silicone Kitchen Tong [buy here]
You might not think a college student need a kitchen tong which sounds more for some serious cookers. But a kicthen tong is actually quite useful. You can use it to get anything hot or even stir, fry with it. Made of BPA Free Non-Stick Silicone& Lightweight Stainless Steel, it is easy to clean and use. You might just love to cook some delicious food with it.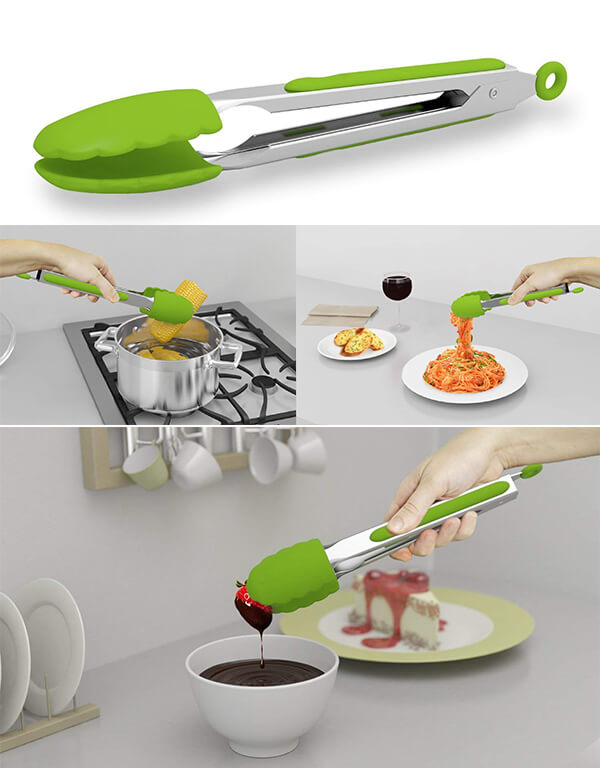 Double Wall Vacuum Insulated Stainless Steel Water Bottle/Travel Coffee Mug [buy here]
TempShield insulation keeps your cold brew icy for up to 24 hours and your chai tea latte hot for up to 6. And since there's no flavor transfer between uses, you'll always feel refreshed but never surprised by what you taste. The best part is you have three lids to choose, Flex Cap, Wide Mouth Straw Lid, and Wide Mouth Flat Cap which means you can easily transfer the flask to the container you want.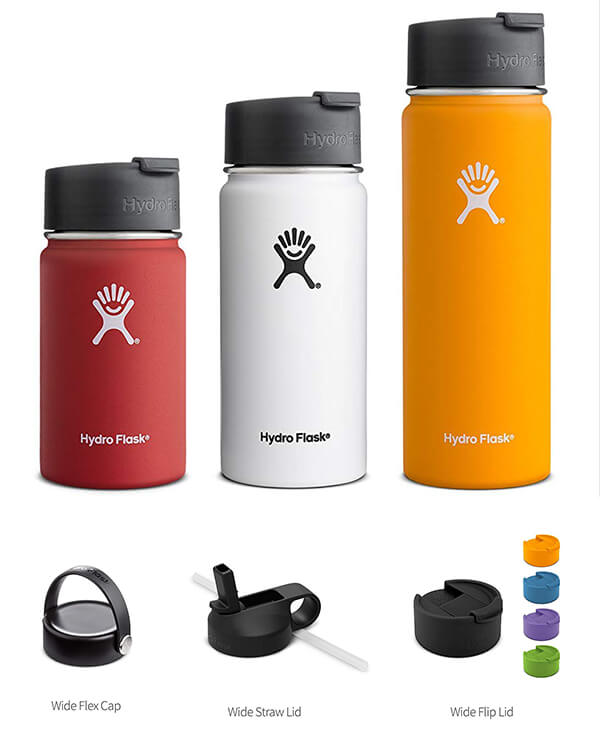 Epica 6-Temperature Variable Stainless Steel Cordless Electric Kettle [buy here]
Electric Kettle is much more convenient than you thought in dorm. You can easily use it to make hot water for tea, coffee, instant soup or noodles. Especially this one comes with the 6-temperature setting, so every drink you make can be a little closer to perfection. It even advises which temps to use for which beverage!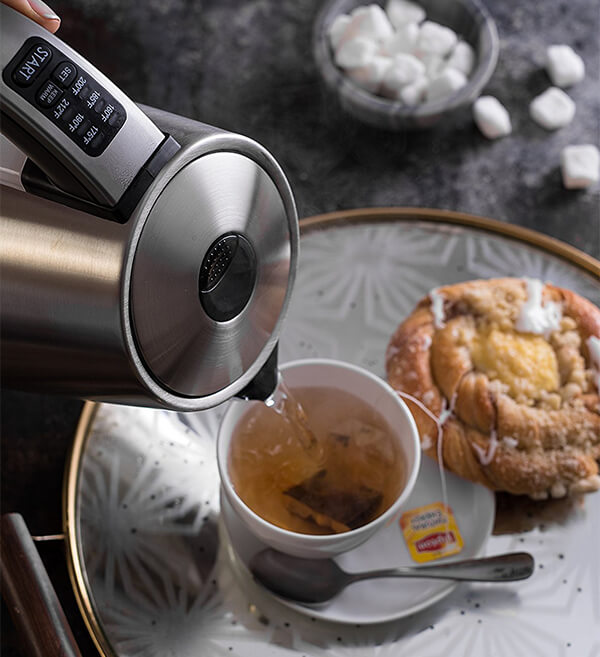 Water Filter Pitcher [buy here]
You can't boil water without water and a filter pitcher is perfect for store your water as well as improve its taste. Moreover, it reduces copper, cadmium and mercury impurities that can adversely affect your health over time. Its electronic filter indicator is a save to someone who couldn't remember changing their filter.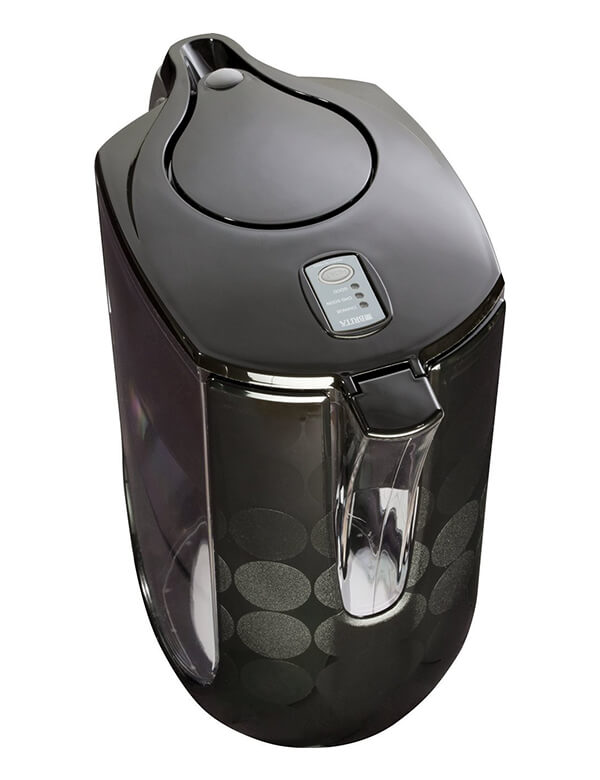 Heavy Duty Kitchen Shears and Multi Purpose Scissors [buy here]
Knives are helpful but sometimes, what you need might jsut a pair of scissors, just because they are so easy and natural to use. Good quality scissor can even deliver highly precise cuts with minimal effort. Moreover, this multi-functional scissors can also help to open bottles and crack nuts.