The best way to foster creativity in a young mind is to allow them the freedom to explore and create. Unfortunately, our schools and society are geared towards standardized testing and conformity, which stifles creativity. But there are ways to nurture your child's creative side, even if you don't have much money to spend. Here are seven gift ideas for kids who love arts and crafts.
1. Arts and Crafts Classes
Arts and crafts fairs or classes can be a great gift for kids who love arts and crafts. They provide a fun and creative environment for kids to explore their interests, and they can also teach kids new skills. Arts and crafts classes are held at various locations, such as community centers, schools, or art studios. You can choose oil painting classes, pottery, knitting, or any other type of class that your child enjoys. Arts and crafts classes can also be a great way to introduce kids to new materials and techniques.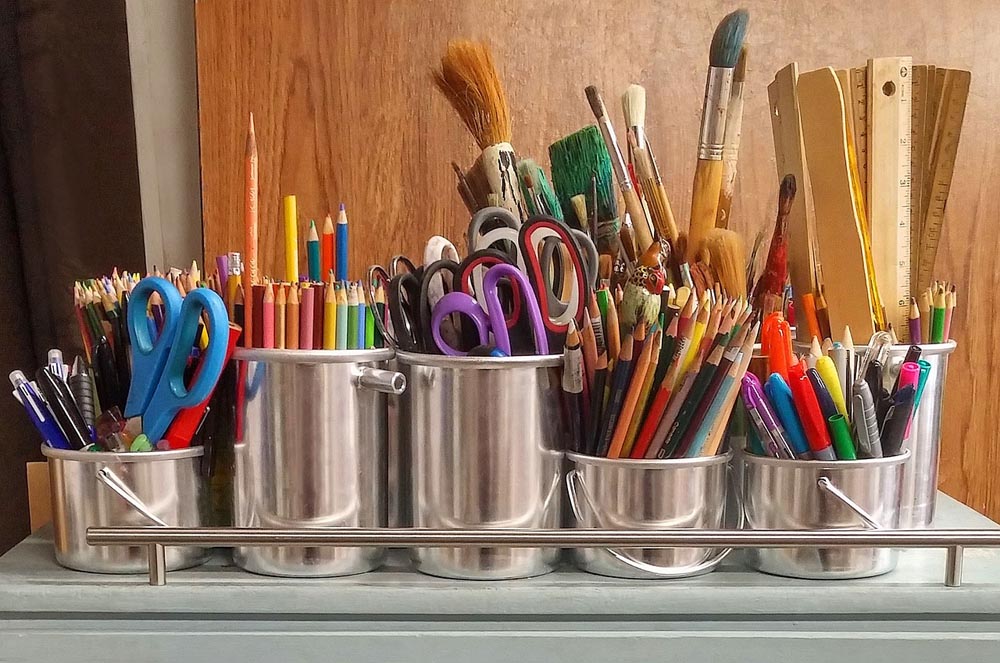 2. Crafting Kits
Crafting kits are a great gift for kids who love arts and crafts. They can provide hours of fun and creativity. Various crafting kits are available, so it's easy to find one that your child will love. Some popular types of crafting kits include:
Painting kits
Sewing kits
Jewelry-making kits
Pottery-making kits
Scrapbooking kits
Crafting kits make a great gift because they are versatile. Your child can use them to create different projects, depending on their interests. Plus, they can be used repeatedly, so your child will always enjoy them.
3. Craft Books
Craft books are a great gift for a kid who loves arts and crafts. They can provide inspiration and new ideas for projects, as well as instructions on how to complete them. There are craft books for all ages, from toddlers to adults, so they are sure to be perfect for the child on your list. Some of the best craft books focus on a specific medium, such as painting or quilting. But general crafting books that include a variety of projects are also popular.
4. Scrapbooking Supplies
Scrapbooking is a popular hobby for kids and adults alike. It can be fun to look back on memories through the pages of a scrapbook. If your child loves arts and crafts, they will likely enjoy scrapbooking. There are a few basic supplies that you will need to get started: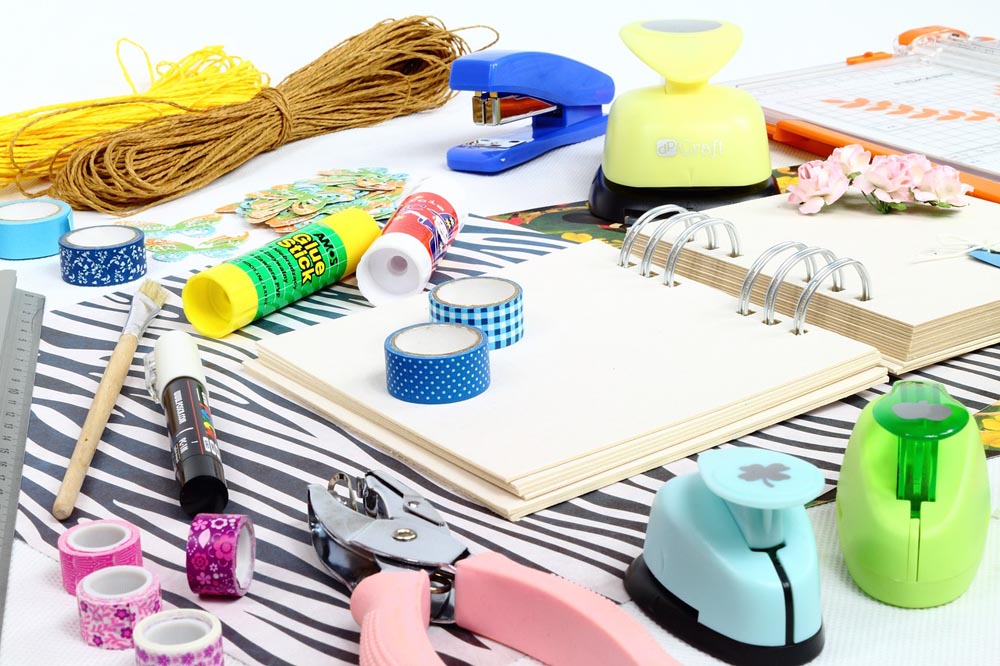 Scrapbooking album: This is the book in which you will put all your photos and clippings. Choose an album that is appropriate for your child's age.
Pages: You will need to purchase some pages in your album. Make sure to get ones that are the right size for your album.
Paper: You will also need some paper to create your layouts. Choose a variety of colors and patterns to add interest.
Adhesives: Glue, tape, and stickers are great ways to keep your layouts together.
Embellishments: Ribbons, sequins, and buttons can add personality to your pages.
5. Playdough
Play-doh is a classic toy for any kid who loves arts and crafts. It's soft, pliable, and comes in a million colors and varieties. You can make it yourself at home or buy it pre-made. There are endless possibilities for what you can do with play-doh, from making simple sculptures to baking complicated creations in a play-doh oven.
Plus, play-doh is a great activity for kids of all ages. Young children can use it to explore their creativity and practice fine motor skills, while older kids can use it as an extension of their artwork or a way to express themselves in unique ways.
6. Coloring Books
Coloring books are a great gift for kids who love arts and crafts. They provide a fun and easy way to create beautiful designs, and kids of all ages can enjoy them. There are various coloring books available, so you can find one that fits the interests of the child you're buying for. Some popular choices include animal coloring books, nature coloring books, and mandala coloring books.
7. Art Supplies
If your kid loves arts and crafts, they will likely appreciate some new art supplies as a gift. All sorts of different art supplies are available, from basic items like paper and paint to more specialized ones like encaustics or printmaking supplies. Just be sure to choose materials your child is interested in and will find helpful. Some popular art supplies include:
Paintbrushes
Watercolor paints
Oil paints
Drawing pencils
Chalk pastels
Art paper
Acrylic ink pens
Collage materials
Clay and sculpting tools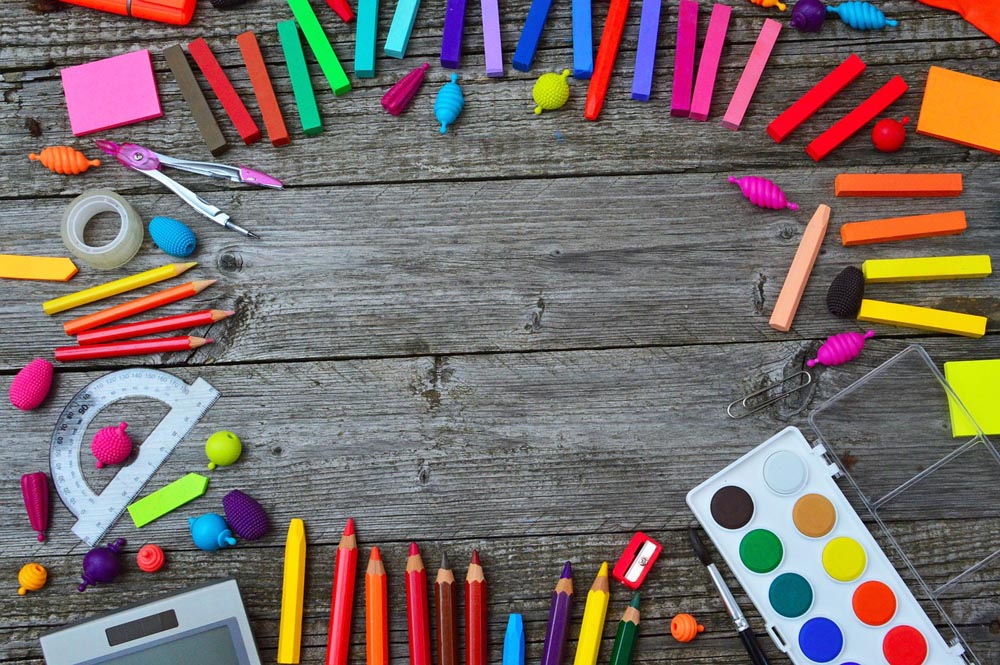 If you have a child who loves arts and crafts, many gift ideas will help them explore their interests further. Whether your child is a beginner or an experienced artist, they will enjoy plenty of fun and creative gifts. So if you're looking for a unique gift idea for the artsy kid in your life, consider one of these options.