As exciting as it is to change your home's layout, the renovation process is usually exhausting and overwhelming. Many things could go wrong, and, even if you have a vision in mind, the final product can be very different from what you had planned. However, there's no reason to suffer unnecessarily in the process of creating your dream house. We're here to give you 7 tips and tricks to make your home renovation more tolerable.
1. Have a Plan
It's important to have a vision in mind regarding the final outcome, and it's even more important to devise an actionable plan for the process. Not only should you plan for the final outcome, but you should also brainstorm for other renovation ideas, select all products as early as possible, research contractors and service providers, get pricing statements from all companies, and settle on the finer details of the process. However, in order to do any of that, you'll first have to set your budget. This will help you narrow down your options and make your planning process more efficient.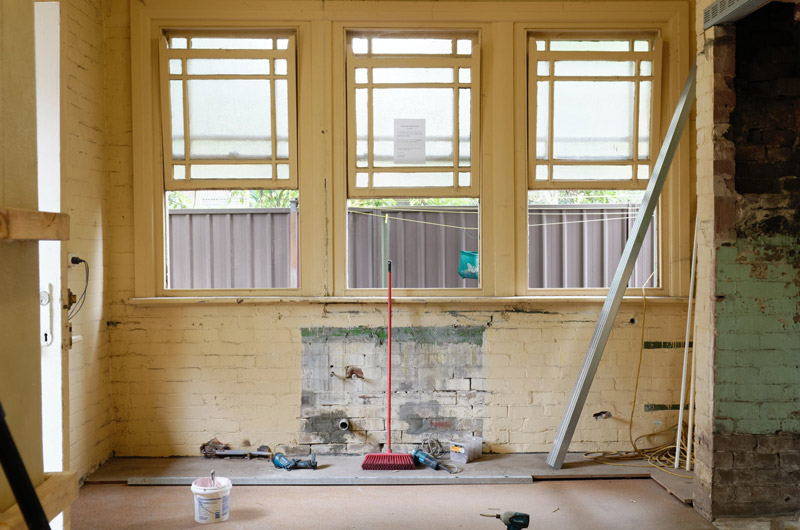 2. Consult an Architect
You may believe that you know what to do and that you've got it under control, but you'll be amazed at how much insights an experienced eye can provide you with. However, getting a full-on architectural consultation can be such overkill, not to mention that you probably can't afford it. Instead, how about you consult with an architect? They'll give you the insights and recommendations you need to carry out the best and most effective renovations according to your budget.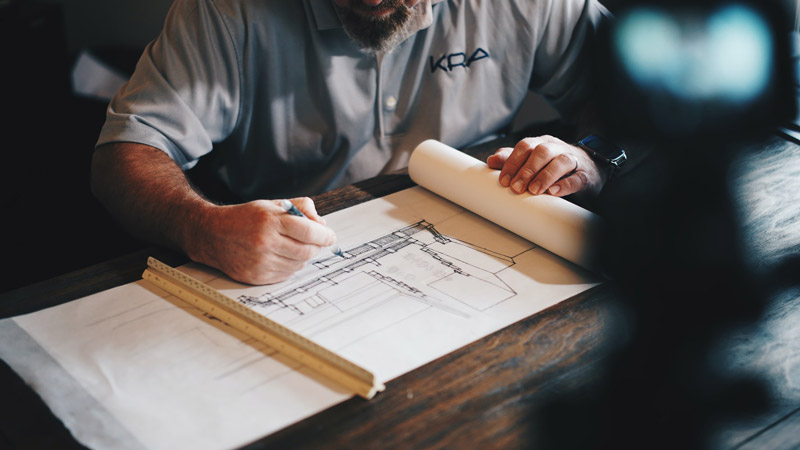 3. Partner with a Contractor
Once you know what you want to do, it's time to look for a contractor that can satisfy your requirements. When looking to renovate your home, you want a contractor that can both do quality renovations while sticking to the budget you've set. Better yet, look for experienced contractors who can give you a consultation and mentoring services as a part of their package. These contractors can work on an hourly-basis for minor renovation projects, or they can charge you for the full project if heavy work is required.
4. Choose the Right Time
In our hectic lives, finding the right time to do home renovations can be tricky. That's why we jump at any opportunity we find, such as the summer vacation, Christmas, or when the kids are off to school. However, these are the times when contractors are most packed, so you'll be hard-pressed to find an affordable offer during that time. Instead of picking the time when you're free, it's better to look for the time when no one else is doing their renovations. That way, you won't have to deal with busy and hectic suppliers during their high in-season packages.
5. Set up a Temporary Kitchen
If you've ever done home renovations before, then you know how hectic it can be. It gets even worse for extended projects that span the period of weeks until they're finished. Since no one can survive for weeks without a kitchen, you'll do yourself a great favor by setting up a temporary kitchen away from the construction area.
6. Give a Hand
While leaving it to the experts is necessary at times, that doesn't mean you have to remain a spectator throughout the whole process. There are many tasks you can take on yourself to reduce costs or shorten the time needed for renovations. For instance, you can take care of the demolitions yourself, although it's best if you stick to outdoor and minor demolitions. Indoor demolitions can be dangerous if you don't have previous experience. Alternatively, you can do some of the finishing yourself, such as insulating, painting, or sanding.
7. Communicate Effectively
A lot of details can get lost in the hectic renovation process. Since it's overwhelming as it is, there's no reason to add to its complexity by adding miscommunication to the equation. Make sure you're clear on your orders and explain your vision and requirement in detail to everyone responsible. That way, you can avoid falling into mistakes and spending even more resources on fixing the damage.
Home renovation projects are both exciting and overwhelming. Once you get started, taking care of every small aspect can seem like an impossible task, that's why you have to plan ahead before getting started. Your plan should include an actionable timeline that fits the budget you've set. There are many things you can to make the process more tolerable, like consulting with architects, partnering with contractors, choosing the right time, taking on some projects, and ensuring effective communication.