No more dull toothpicks in the house tonight! Here are some cool and reusable party picks for finger foods and snacks. No matter is it cute bird picks or scary zombie picks, these cool and unusual party picks will definitely be an attention-getter on any table and conversation starter.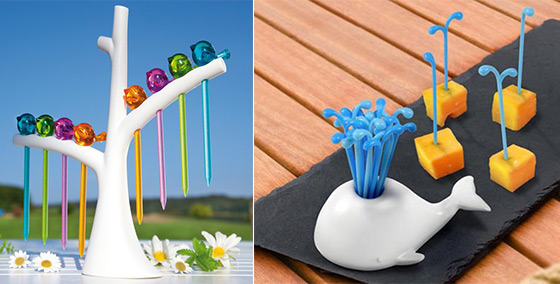 We are a participant in the Amazon Services LLC Associates Program, an affiliate advertising program designed to provide a means for us to earn fees by linking to Amazon.com and affiliated sites.
1. Moby Whale Party Picks [buy on amazon]
Moby Whale Appetizer Pick set includes a porcelain white whale shaped pick holder with 32 reusable blue plastic spouting picks, great for parties and the holidays. Measuring 2″ long by 1″ high, it's compact and easy to set among appetizers on a table. Hand wash only.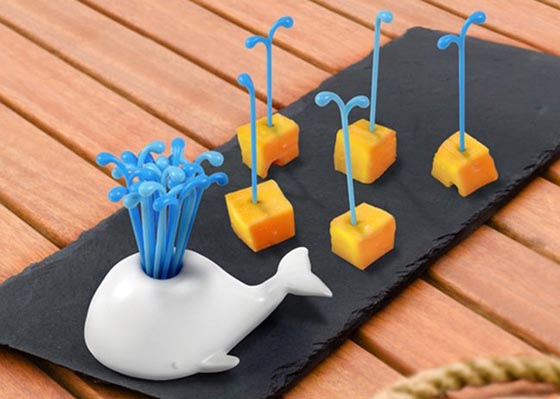 2. Food Zombies – Party Picks [buy on meninos]
These zombies party picks are prefect for Hallowean. Turn your table into a true zombie apocalypse! With 6 different poses they will appear to be rising from your snacks. Twelve zombies ( 6 green and 6 grays ), all reusable, food-safe, hand wash only.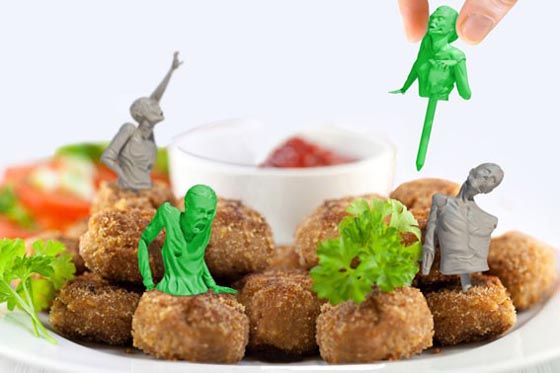 3. Food Fighters: Toy Soldier Party Picks [buy on amazon]
These retro action figures are ready to commandeer your crostini, patrol your portabellas, storm your dessert! They're rugged and reusable, and they'll make any guy feel like a kid again. Maybe it's OK to play with your food, just this once! These plastic toy soldiers are three inches tall. Six different poses, 12 soldiers in each pack (6 grays and 6 green meanies).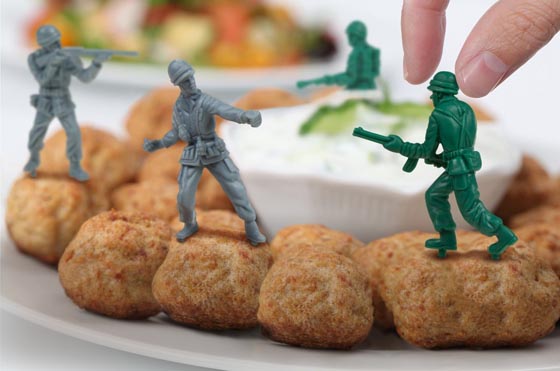 4. Party Set Pi:p with Tree [buy on amazon]
Pi:p is a refreshing new interpretation of the popular party picks and an attention-getter on any buffet. A fun accessory for fingerfood, tapas and everything else that's begging to be picked up.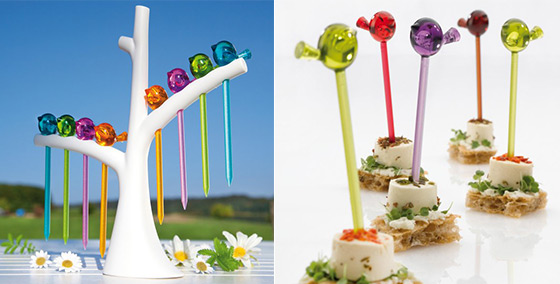 5. Vacu Vin Snack Markers Party People [buy on amazon]
The popular characters of the Vacu Vin Party People are now available as Snack Markers. These little forks with fun characters on top are great for parties and family get-togethers.
Set contains 8 picks in a box.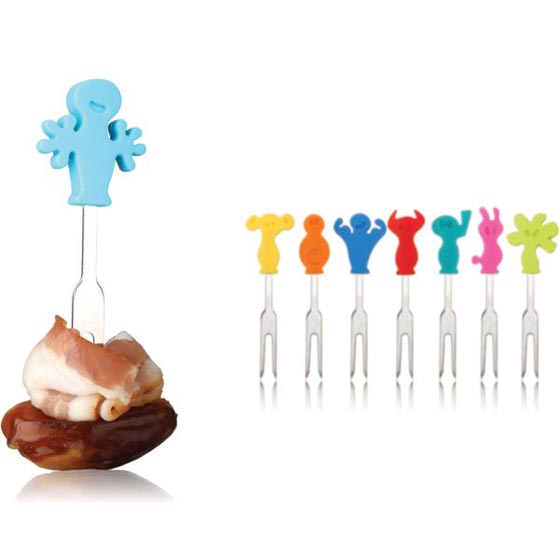 6. Nail Shape Party Picks [buy on perpetualkid]
Not sure who will like it.. this is probably the most unusual party picks I've ever seen. These picks look exactly like real galvanized nails pounded into a real block of wood, they are actually completely food safe and held in place by a weighted faux wood foam base.

7. Cow Party Pick Set [buy on amazon]
Serve cheese at your next party with this fun Cow Serving Set from Boska Holland. A ceramic cow with six mini cow forks. Help yourself!
Overall dimensions: 4.33″ H x 3.94″ W x 3.74″ D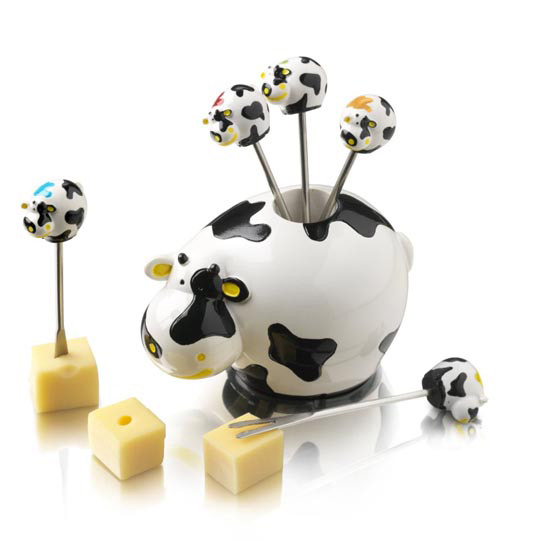 8. Humming Bird Party Picks Forks [buy on amazon]
Let these beautiful hummingbirds fly around your party to create a lively and joyful atmosphere. Includes 6 hummingbirds: black, green, yellow, pink, red and white. This product is made from recyclable polycarbonate plastic, using food grade color.