Flying high in the air with the greatest of ease or low over a table to accent your meal, pendant lamps are a great way to light any space from your kitchen island to highlighting your dining room table. They're able to provide ambient or task lighting and are available in a wide variety of styles to suit your personal taste. Choosing the right pendant lamp is ultimately a question of both form and function. Here we rounded up 8 Modern and Elegant Pendant Lamp designs, hope you can get some inspiration for your interior lighting.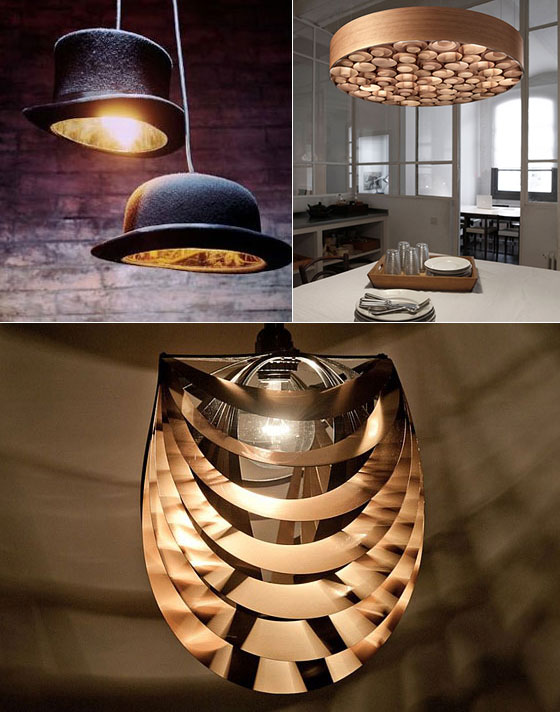 We are a participant in the Amazon Services LLC Associates Program, an affiliate advertising program designed to provide a means for us to earn fees by linking to Amazon.com and affiliated sites.
1. Medusa Pendant Lamps [source]
Created by talented designer from Pasadena Roxy Towry-Russell, these beautiful pendant lamps are in the form of medusas. These air, tender and extremely beautiful lamps are such exotic design which will definitely transform any space in a fascinating underwater World.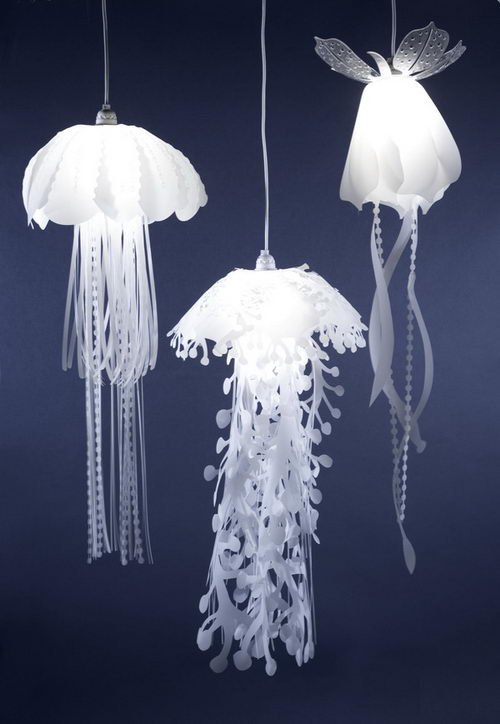 2. Kinema Pendant Luminaire [source]
Entitled "Kinema Pendant Luminaire", this extraordinary lamp is a creation of American designer Stuart Fingerhut. Each of the pendant's rings can be individually flipped to create dramatic light and shadow effects, which means even you have the same pendant but you can have different setup and effect from that. Simple idea but well executed!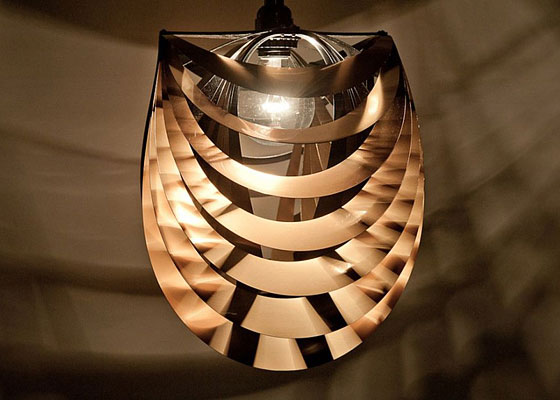 3. Mega Bulb – Minimalist Pendant Lamp [buy on amazon]
Created by Danish designer Sofie Refer, Mega Bulb, the classic pendant lamp is handcrafted lamp in the shape of the first electric lamps. Its simple but elegant design makes it a timeless piece of design, being a perfect companion for the kitchen chef or lighting large rooms and spaces.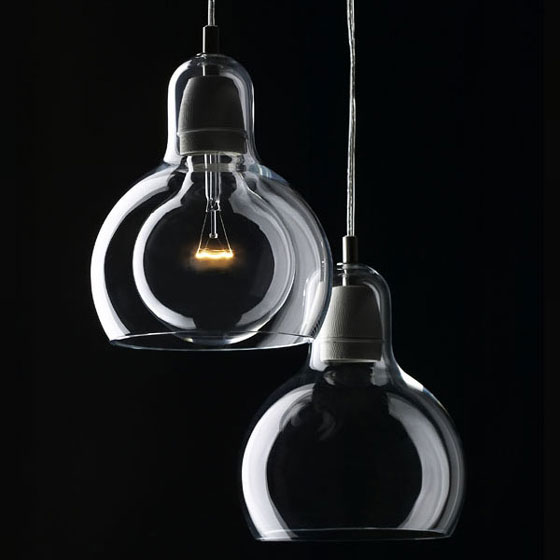 4. Artichoke Pendant Lamps [source]
Created by New York-based architect Allison Patrick, this beautiful DIY Pendant Lamp is made from all sorts of paper including phone books, boring novels, USA road maps, colorful magazines and music sheets. Named after its artichokes shape, these interesting lamps will definitely bring fun to any room. Hope this lamp uses LED bulb, otherwise, it is pretty dangerous to use those paper as shades.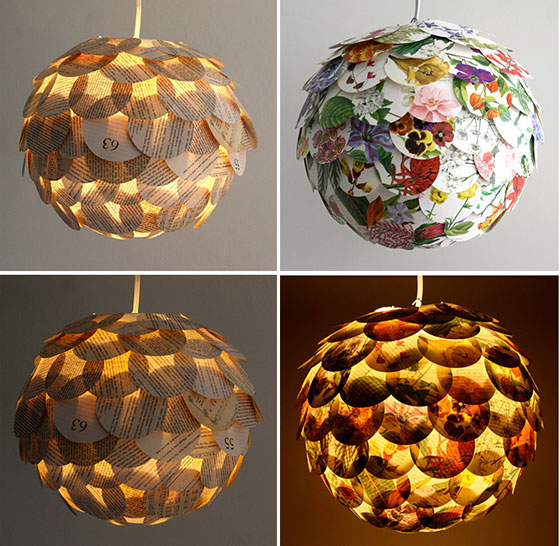 5. PXL Colorful Pendant Lamps [source]
This delightful pendant lamp from PLX collection by Fredrik Mattson will surely brighten up your dinning room. Its dull colored design just reminds us clowns and carnivals and its lacquered aluminum bands are upbeat and eye-catching!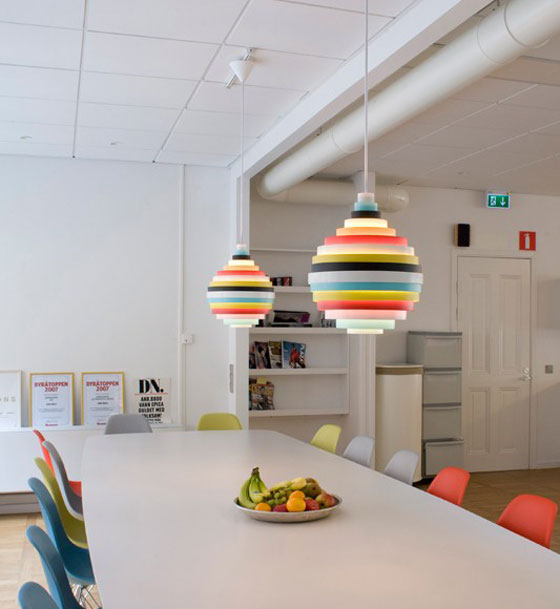 6. Murano Due Bubble Glass Pendant Lamps [buy on amazon]
Made of Stainless Steel Base and Glass Glass Bubble, this beautiful due shaped pendant lamp can easily add romance to any room.
Comes in three sizes: large (3.5″/9cm) , medium (2.7″/7cm), small (2.2″/5.5cm) Light.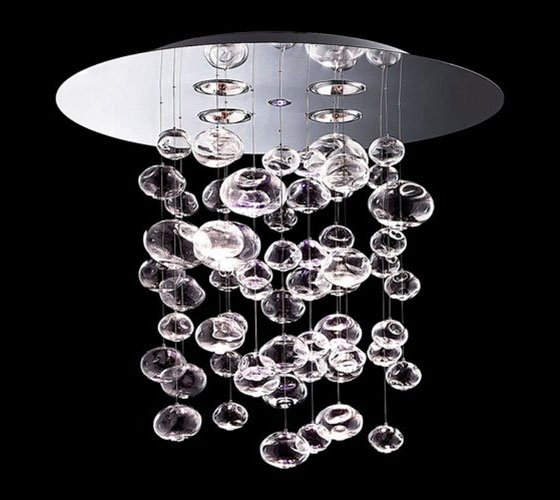 7. Hat pendant lamps [source]
Created by British designer Jake Phipps, the hat pendant lamps are made with classic British cultural icons, an authentic bowler hat and an authentic top hat. The hats are lined with gold or silver aluminum to reflect light optimally. Want to have some British and vintage looking at your home? Give these fun hat pendant lamps a try.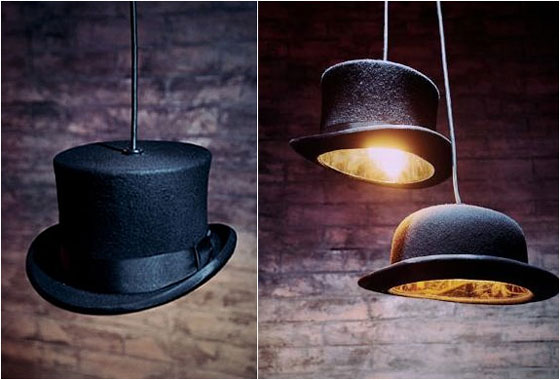 8. Spiro SG [source]
Designed by Remedios Simón for LZF, the Spiro is named for its structural design—delicate concentric wood modules through which light flows. The decorative, hypnotic spiral shapes with their curved lines will let your inner creativity shine. This handcrafted circular suspension lamp is ideal to bring light and warmth to every room.