O'cha: Mini Tea Infuser Help you Make Tea on the Go?
As a tea lover, I pay attention to any many tea related products. There are many people like me, they love drink tea and also try to help the drinking experience. Like Somi Choi, the designer of the O'cha – mini tea infuser, try to solve the problem and help people to make their tea on the go. Generally, this infuser is a cap which can fit comfortably into a standard bottle. It consists of two parts: bottom tea capsule which is used to hold tea leaves and the top drinking cap which can be attached to bottle. After screwing the infuser on the bottle, you can shake it and then enjoy your bottle of tea.
Honestly, I am really doubt the design. I only make my tea with hot water, and I believe, the bottle mentioned by designer is standard plastic water bottle, which can't hold hot water. So, designer think we can get a perfect tea by soaking tea leave in cold water?? Really not sure about it. Of course, I might be wrong so if you have other thoughts, convince me!
At the end, I am share the tea bottle I am using right now. It is double wall glass bottle with built-in tea strainer. Love glass so I can see the leaves floating and splash-prove design make sure you can have enjoy your warm tea on the road. If you are interested, you can buy it on amazon. Of course, that is only my personal choice.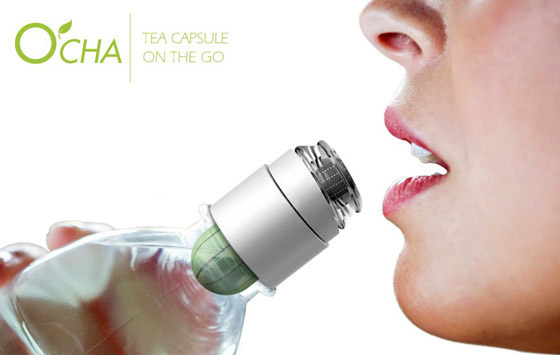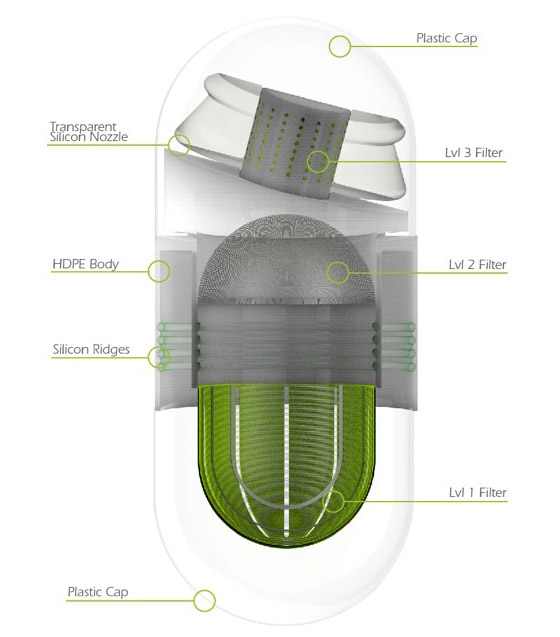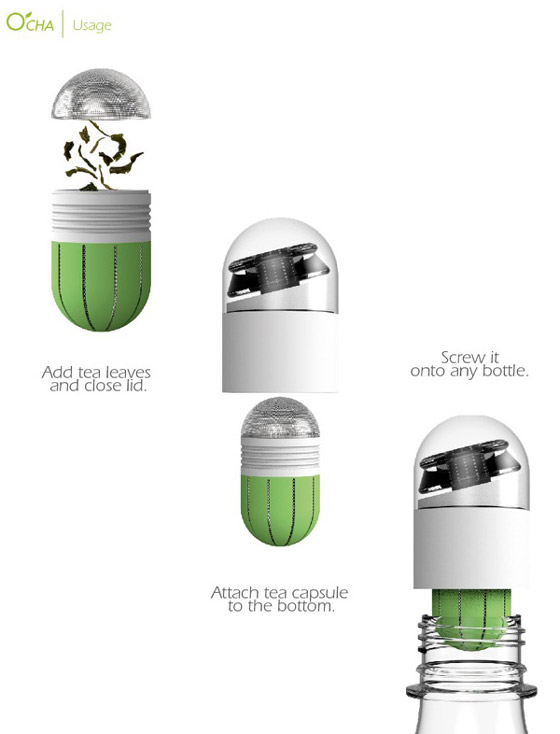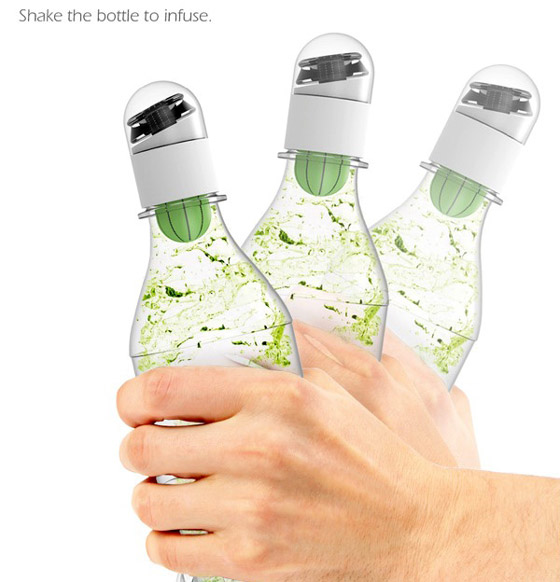 And this my Thermo-O Terra, my beloved tea mug – amazon