Shell is something can eaisly reminds you of the smell of ocean. Due to the same reason, shell bowl can perfectly connect the beauty and function, which not only holds your items but also brings you the freshness of nature. In this post, we will present you with 9 Beautiful Shell Bowls. No matter it is made of real shell or just shaped like shell, these elegant piece will definitely help to spice up your table.
We are a participant in the Amazon Services LLC Associates Program, an affiliate advertising program designed to provide a means for us to earn fees by linking to Amazon.com and affiliated sites.
1. Large Clam Shell Bowl [discontinue]
This flagrantly dramatic shell bowl makes a coastal-inspired statement in any setting. Perfect for catching holiday cards in the entryway or filling with ice to chill trays of seafood on a buffet.
Features
Resin bowl
Natural shell color
Felt backing
Decorative use only, should not have direct contact with food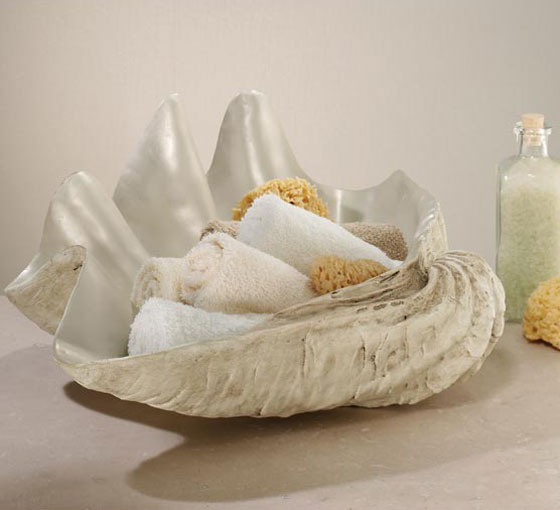 2. Shell/Sea Life Stand with 11 inch Acrylic Bowl [buy on amazon]
Arthur Court magnolia stand with removable clear acrylic ruffle bowl
Aluminum and acrylic
Magnolia design
Handwash recommended
Mix and match with a wide assortment of magnolia items in the Arthur Court collection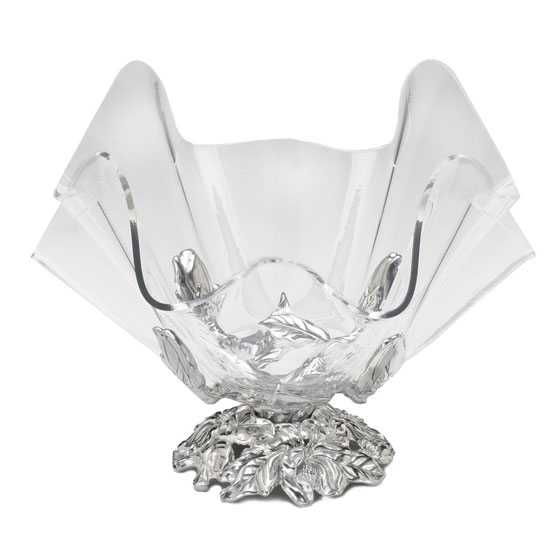 3. White Ceramic Shell Seashell Shaped Bowl [buy on amazon]
White Ceramic Shell Seashell Shaped Bowl with Blue and Tan Accen
Can be used for condiments, nuts or candy
Approximately 7″ X 7″ X 3″
Dishwasher and microwave safe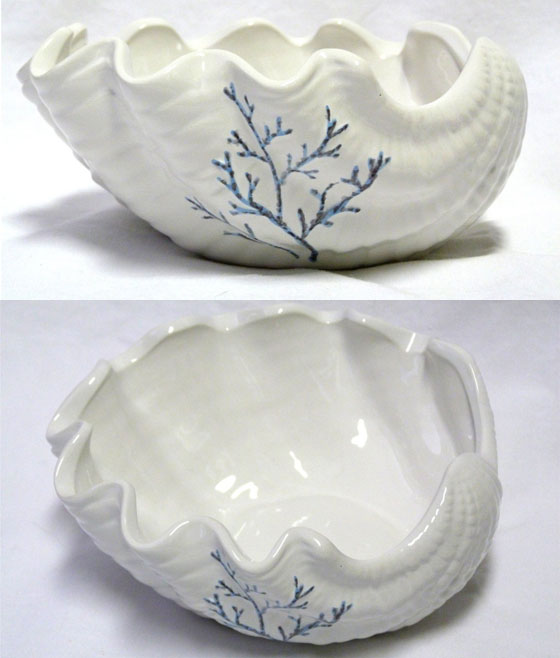 4. Acacia Wood Chip and Dip Serving Bowl, Sea Shell [buy on amazon]
The Primavera dessert bowl is footed and features the classic wave rim , available in 6 different colors.
2-Section chip & dip tray; great for every day and special occasion use; 14-1/2 by 10 by 1-1/2-inch
Made of lovely, durable, resinous Acacia hardwood; harvested with care, to protect and sustain the environment
Natural wood and handcrafted; each piece has a unique and natural design
Resists water and will not absorb stains or odors; hand wash with warm soapy water and air dry; can be treated with non-toxic mineral oil
Acaciaware is the highest quality and best valued Acacia woodenware available on the market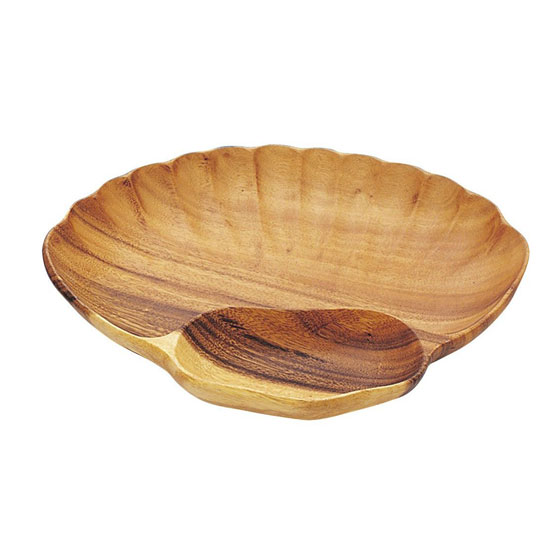 5. Excellanté Nautilus Collection 4-Ounce Dessert Bowl, Two Tone Shell [buy on amazon]
4-Ounce dessert bowl – two tone shell color
Made out of 100-Percent non-toxic melamine material
Elegantly designed Nautilus pattern of plates come in a ridged pattern for realism and style
It is dishwasher safe and National Sanitation Foundation (NSF) approved
Not recommend for microwave or oven use, but able to withstand up to 212 degrees fahrenheit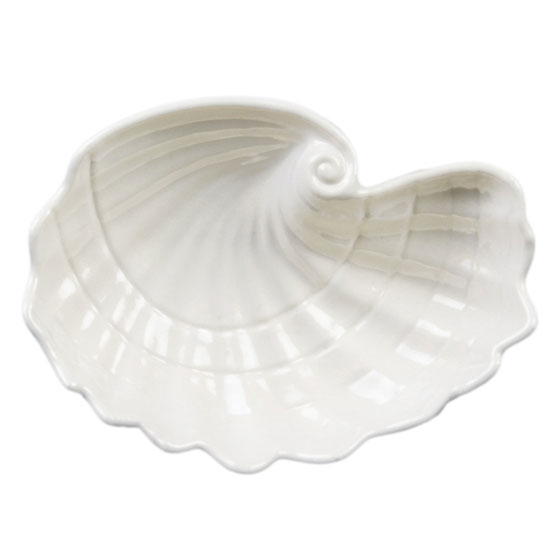 6. Shell Bowl [discontinue]
Porcelain Shell Bowl
Hand Crafted/Painted
10.00L x 8.50W x 7.00H
FDA Approved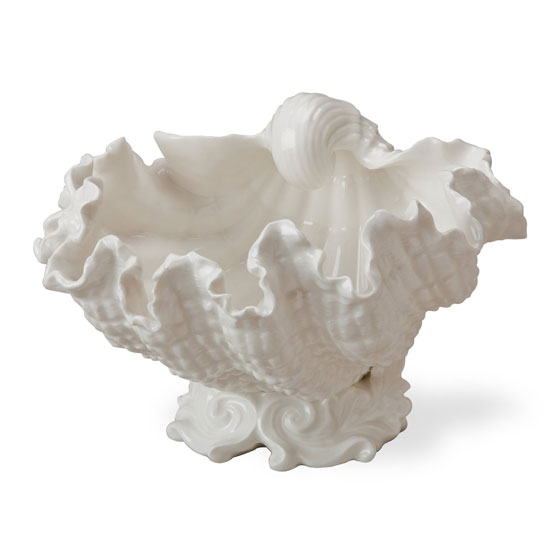 7. Miya Sushi Dipping Bowls – Sea Shells [buy on amazon]
Sea shell sauce and dipping bowls in bright colors
Bowls measures 3-1/2-in x 3-1/2-in
One of each color: Green, Blue, Aquamarine and Yellow
Makes a great gift for nautical accenting or as an addition to your sushi dinnerware collection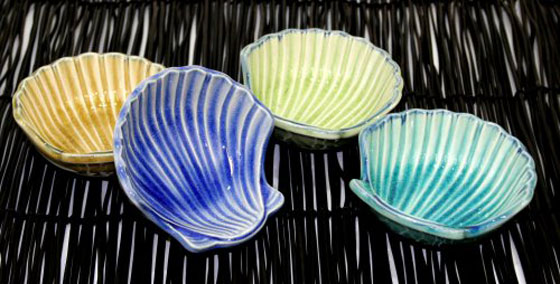 8. Shell Hors d'oeuvre Server Bowls [buy on amazon]
Scalloped Shell Design Brings Refined Elegance to Your Table.
Large bowl 11 1/2″L x 9 1/2″W, Small Inset Bowl 5″ X 5.5″
Removable Small Bowl
Oven, stove & Grill safe, Heat Resistant to 1000°F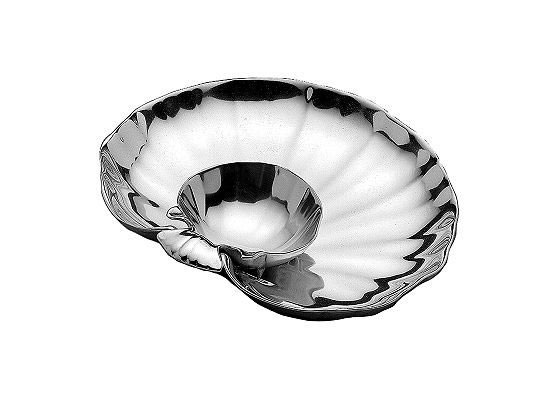 9. Shell Bowl Ring Jewelry Tray Trinket Dish [discontinued]
This is a vintage 3 section sea shell trinket bowl. Could be used to hold anything from jewelry to paperclips. The dish is in very good used vintage condition– the shells are in great condition for the age of the piece. The is solid and has weight for its size. If you flip the piece over, some glue does show where the piece was adhered together.