Customizing your engagement ring is a beautiful way to make this traditional symbol of love uniquely yours. While most brides choose diamonds for their sparkle, some brides want to go beyond the typical diamond engagement ring and instead use gemstones or alternative metals that better reflect their unique tastes.
One standard option is rose gold. Rose gold has become increasingly popular as engagement ring material because it offers a unique look that is warmer and less harsh than traditional white gold. Furthermore, it pairs nicely with diamonds and other gemstones such as sapphires and rubies (both pink and red).
Another variation on the diamond engagement ring is to use two different types of metal. One example is to use white gold on the bottom half of the ring with yellow gold on the top. It offers a nice contrast that shows off both colors in just one band. Another option when customizing your diamond ring is to utilize two different metals by using a combination of platinum and white gold or palladium and rose gold.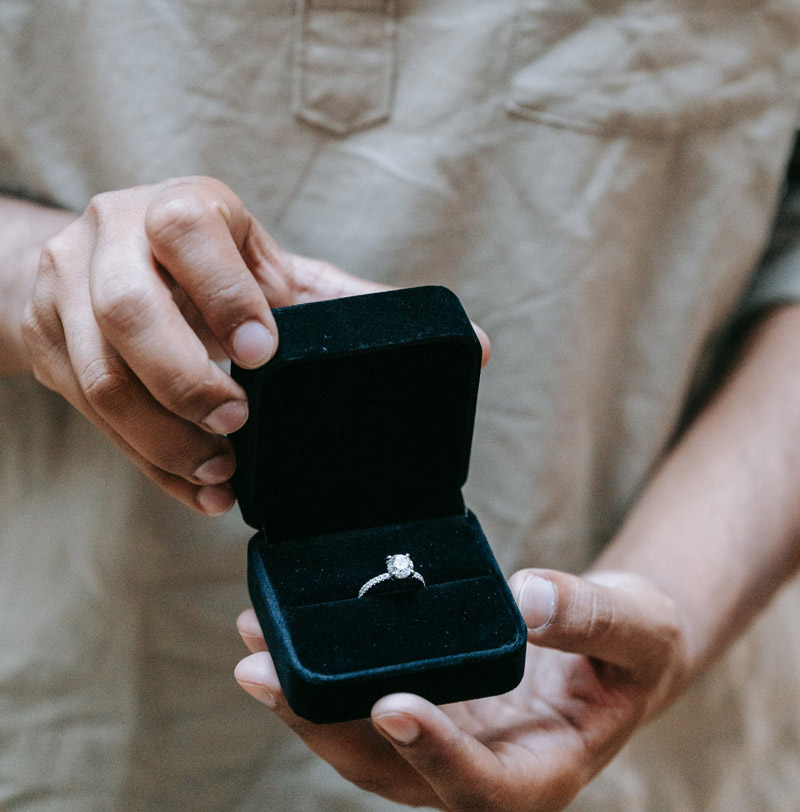 Design your own ring:
Most diamond jewelry stores will be happy to work with you on your custom design. You can meet them in person (or get on a call if you are shopping online). You can draw and share a rough sketch or explain your requirements. Some stores will even have an in-house artist that can create a custom design for you.
Once you have your sketch ready, take it to a diamond engagement ring store and check if they can make the design objective. Discuss the details of how certain things will be made or what diamonds to use if your drawing is unclear. You may even want to ask for a quote on how much it will cost you to make your dream ring.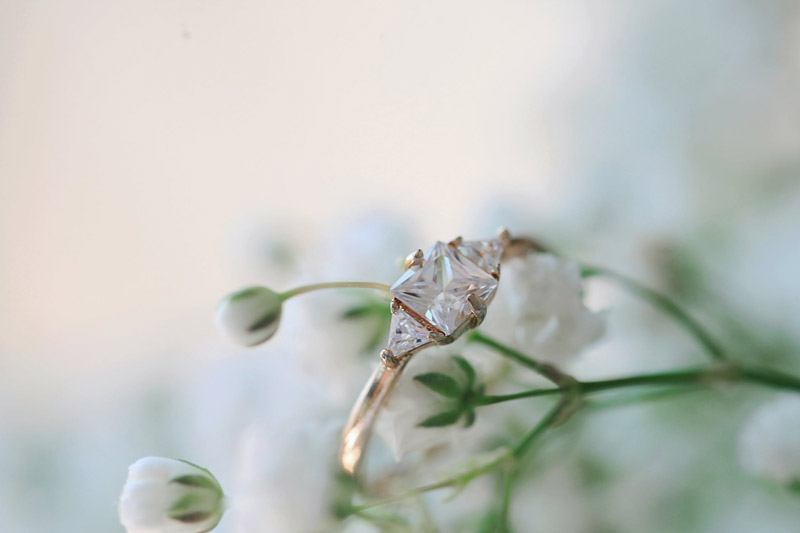 Customize existing designs:
Another option is to choose an existing design. Many different styles are available at stores that pre-date your request but maybe just right for what you have in mind. You can request minor changes to make it uniquely yours. A talented jeweler can help you determine which style would work best. Some easy customizations can be:
Changing the type of metal (gold, platinum, silver)
Adjusting the size and shape of diamonds or gemstones you want to use
Adding other colors such as blue sapphires for a pop of color or emeralds for a traditional look
Work with online retailers:
If a custom ring costs a lot in your city or country, you can always go online and search for diamond ring stores. You will usually find a cheaper option, and they will deliver the ring to your home. You might even find customization options that may not be available locally. For example, diamond ring jewelers in Dubai have many more styles and options than some other regions.
It is worth noting that you need to buy GIA-certified diamonds when shopping online. Do some research and make sure you are working with a real business and not some scammer.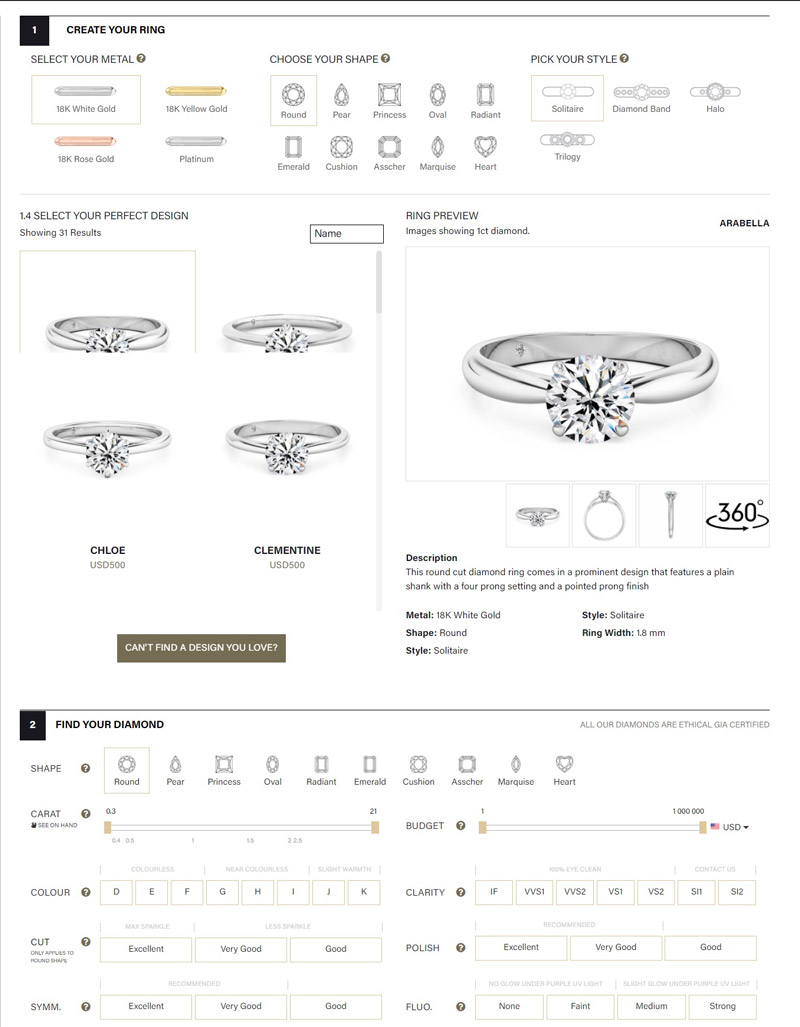 Choose the right cut:
Remember that the diamond cut can also make a significant difference to the cost. Your best bet is to consider the overall design, look at your budget and try to determine if you can make any compromises.
Choose the right setting:
As you are customizing your diamond engagement ring, mind that there are different settings possible. You may choose an adjustable ring or one with a prong-set stone. Ask for suggestions from the jeweler and compare the look of different settings.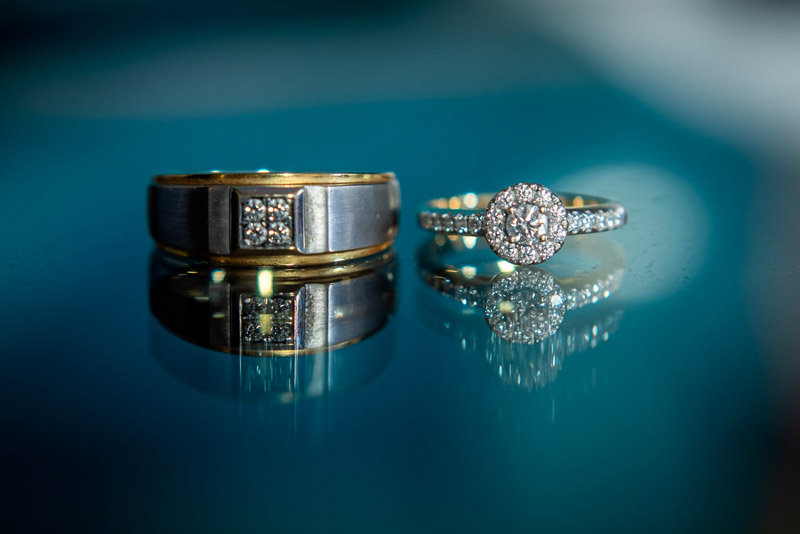 If you want to save costs, consider a solitaire ring (with one stone). Many brides choose this design because it allows them to put their own stamp on the overall appearance. Many diamond retailers have "solitaire" labeled rings that will be cheaper than custom designs and still give you a beautiful ring. You can also go custom and choose multiple diamonds or gemstones to adorn the band.
The most important thing is that your diamond engagement ring is truly unique and reflects you as an individual, not just another bride-to-be. From design sketches to choosing the cut, it takes time and effort but will be worth it in the end.