Cat Hair Made Out of Their Own Hair
Personally, I believe no cat needs to wear hat, especially the hat is made out of their own hair. Hence the story I will share below is one of the creepiest thing I have ever heard. If you're a cat owner or you know someone is, you probably already know that these four-legged friends can shed like crazy. Instead of simply discarding these excess hair, Japanese photographer Ryo Yamazaki does something different – he uses it as a raw material and creates felted hats for his three Scottish Folds to wear!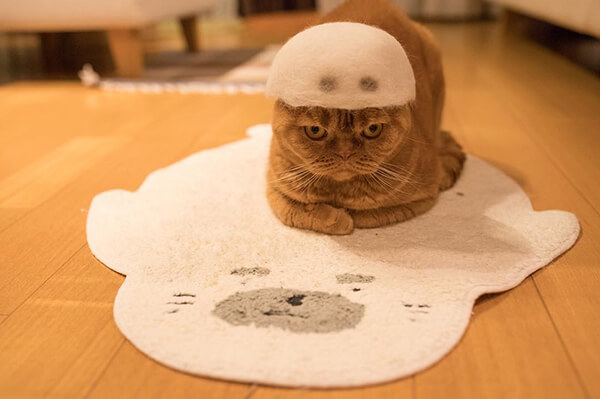 Yamazaki crafts the bizarre, statement-making pieces in a bevy of shapes and sizes. Some hats are flat beret-style while others are tall and pointed. After Yamazaki finishes forming the accessories, he adorns his furry friends—Nyaa, Mar, and Wheat, snaps their photos and posts them on instagram which brings him a lot of followers. Although, it is totally not understandable for me, you can browser all his cat hat collection there if you are interested.