Pac-Man, the iconic video game, holds a special place in the hearts of both kids and adults. Drawing inspiration from this beloved yellow character, designer Yu Ren crafted a side table that pays homage to the classic arcade game. As Ren aptly puts it, "I eat, therefore I am." The Pac-Man side table captures the same playful, hungry spirit with its imaginative design.
This isn't your typical Pac-Man replica; instead, Ren introduces a unique twist. The side table features a sleek cylindrical design that prioritizes space efficiency and material optimization without straying too far from the original Pac-Man's charm.
Ren's design comes to life through curved plywood, layered with a black marble disc on both the top and bottom. But there's more to this table than meets the eye. It's equipped with a handle that seamlessly blends into the table's body. When you open the handle, it reveals a built-in light strip inside, illuminating the table's interior with a warm, ambient glow.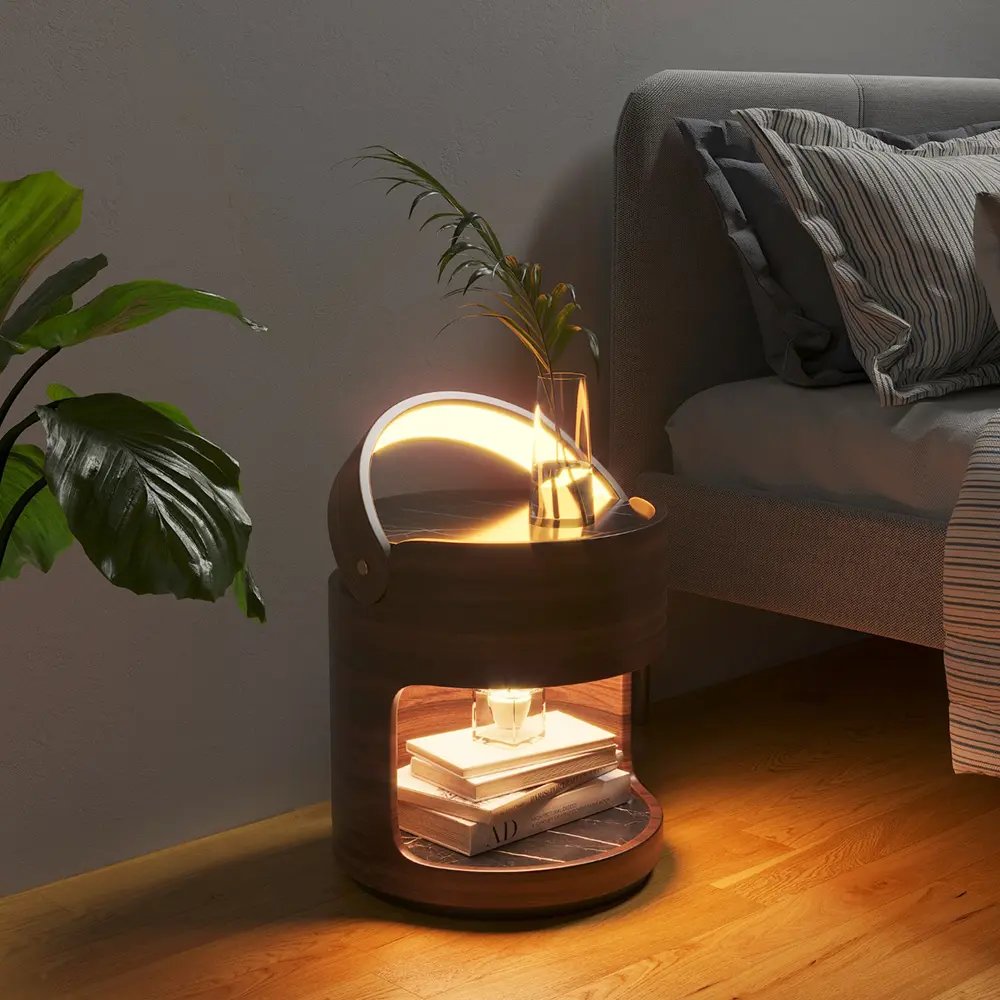 The handle serves a dual purpose; not only does it provide access to the interior lighting, but it also allows you to toggle the light and adjust its temperature with a simple touch.
To celebrate the classic Pac-Man, Ren also created a version of the table in a vibrant shade of yellow. While some might say it resembles a LEGO head more than the game character, it's a testament to the creativity and imagination of the designer. The addition of lighting panels is a clever touch, but it does require keeping the side table near a power source for uninterrupted use.
It's worth noting that the Pac-Man Side Table earned the prestigious Gold Winner title at the A' Design Award in 2023. This recognition is a testament to the innovative and captivating design that bridges the gap between nostalgic gaming and modern interior decor.