Climate change is not just a one-time problem but an ongoing battle against the natural environment and human carbon footprint. Countries have risen to the challenge of pursuing more sustainable measures in their laws and regulations to combat the negative effects of urbanization, which has led to rapid growth and development of new cities. People living in urban areas are continually growing and is expected to increase exponentially by 2050.
While progress means economic growth and a better quality of life, the dark side of human advancement always comes with its garbage trail. The accumulation of waste has become an urgent problem worldwide, and the waste management industry is under immense pressure to turn to more sustainable strategies for managing the waste problem.
While the problem is universal, it can be approached from different angles, welcoming a wide array of solutions that can be explored, especially with the relenting technological advancement in our wake. Progressive cities that have turned to smart technology to solve waste management challenges and minimize their carbon footprint are leading the way to the global sustainable revolution.
However, sustainable solutions are not exclusive to smart cities with superior technology. With them as models for optimum waste management strategies and environmental stewardship, more cities can promote sustainable lifestyles across all sectors of the community. From smart technology solutions to community engagement, these strategies are worth exploring by all community leaders and make significant contributions to the global effort of curbing climate change.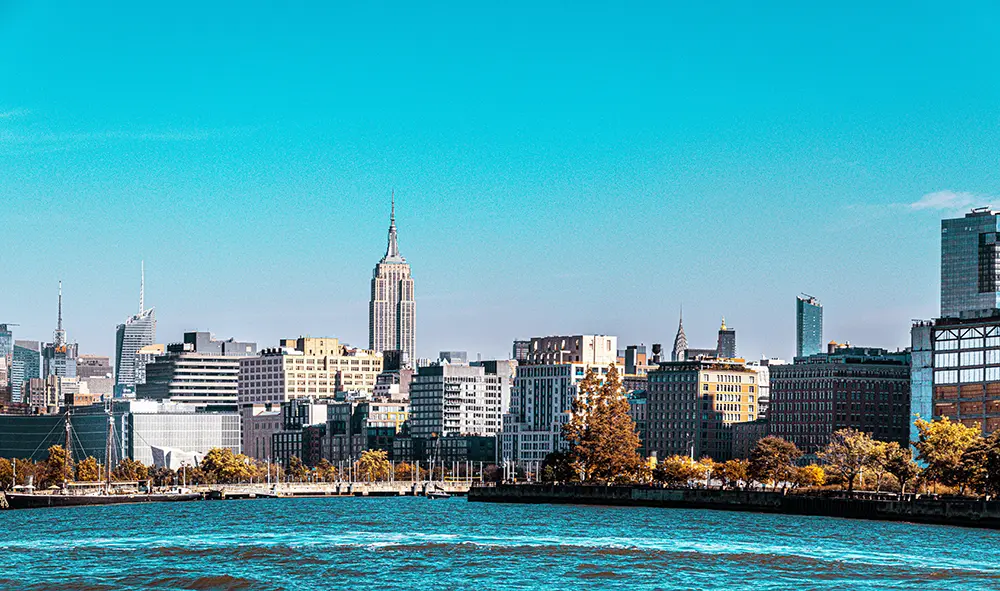 Sustainable Cities' Responsible Waste Management Strategies
Smart Bins for Efficient Collection
The smart bins, equipped with sensors and monitoring systems, were invented in the year 2013 in Paris, France, by the start-up GreenCREATIVE. These smart waste bins are changing the way rubbish removal is managed. With its real-time monitoring systems, waste contractors can be more efficient with their resources as they optimize their collection routes, not only lowering operational costs but minimizing their carbon emissions.
Smart bins not only reduce waste collection company's carbon footprint, but they also ensure that the environment where these bins are strategically placed is kept clean and visually pleasant. Authorities will now have a real-time alert and a data-driven anticipation of collection timeless. Smart bins are real game-changers in not only helping the government and relevant industries be more efficient with their resource allocation but also in maintaining sustainability without sacrificing the communities' aesthetical appearance.
Recycling Initiatives with Advanced Technologies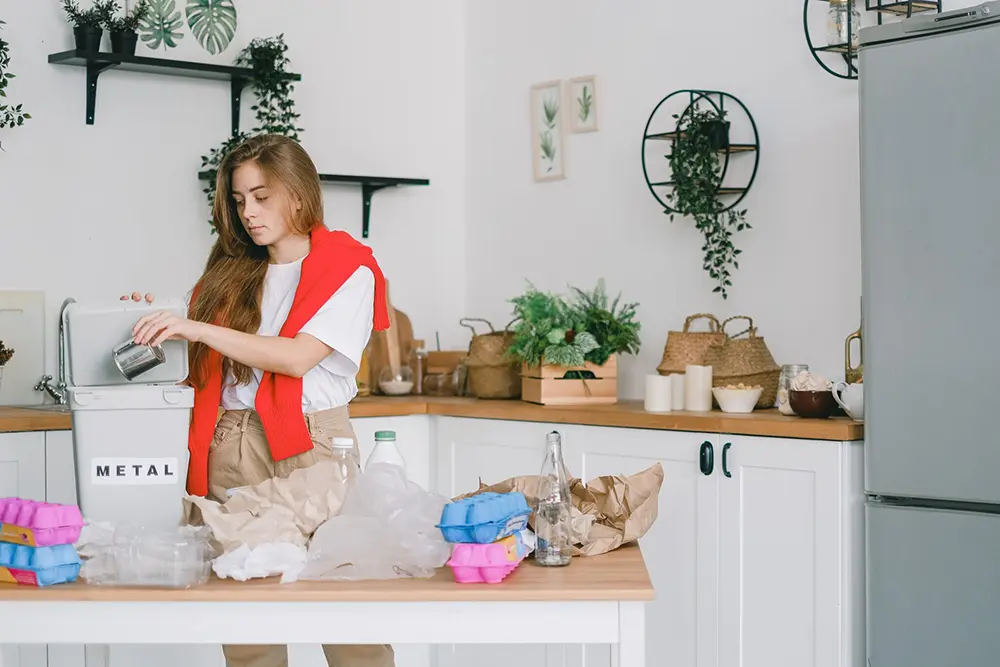 Advanced cities like Tokyo in Japan and Copenhagen in Denmark are implementing a multi-stream recycling process, where recyclables are separated from the source according to their material type before collection. The government in these cities has provided their residents with separate bins for their recyclable materials, such as paper, plastic, glass, and organic waste. This type of system may not be welcomed by many, as it requires some laborious tasks of having more than two types of garbage cans at home and painstakingly separating every trash to its appropriate can.
While this waste disposal strategy may be frowned upon by ordinary people, waste experts affirm that this method will save the recyclable materials that will otherwise end up in landfills due to severe contamination, which is 25 percent of the overall collection. This contamination is primarily due to single-stream recycling, which people are fond of as it saves them time and energy but not much for accountability. You can also read more about the comparison of single-stream and multi-stream waste recycling systems and their life cycle sustainability from this article: https://wastewiki.info.yorku.ca/single-vs-multi-stream-recycling/
Nevertheless, with the advent of AI developments, designing an AI recycling robot is not anymore just a farfetched dream but a highly reality. Many companies are now exploring and even starting to evaluate AI robots that can make proper recycling segregation easy for humans. Many recycling plants in the USA have now installed robotic arms, allowing them to recover 30% more recyclable items from the waste collections.
Waste Reduction at the Source
Many cities, including Amsterdam and Sydney, have banned single-use plastic in business establishments. This is to apply plastic-free living right from the source and force people to find more sustainable alternatives to single-use plastics or other waste that quickly accumulates. Source reduction has multiple facets outside of banning single-use plastics. It can also be promoting recycling and restoring items for donation, buying in bulk, reducing packaging, or using lightweight materials if necessary, redesigning products to comply with environmental regulations, and reducing toxicity in making products.
Initiatives like Amsterdam's "Repair Cafe" are also rising, focusing on repairing items instead of discarding them. Groups in other cities have also started ventures like collecting old clothes and discarded but still usable items to donate to charities or repurpose them so they can find a new owner. Repurposing even one piece of furniture breathes new life into a pre-loved item, sparing our landfills from one more discarded relic.
Cities like Sydney have also embarked on ambitious campaigns, such as their Zero-waste movement and programs to mitigate climate change that reflect Australia's unique environment. Here is a helpful resource to learn more about key strategies and programs to make environmental and water assets more resilient to the challenges brought about by climate change.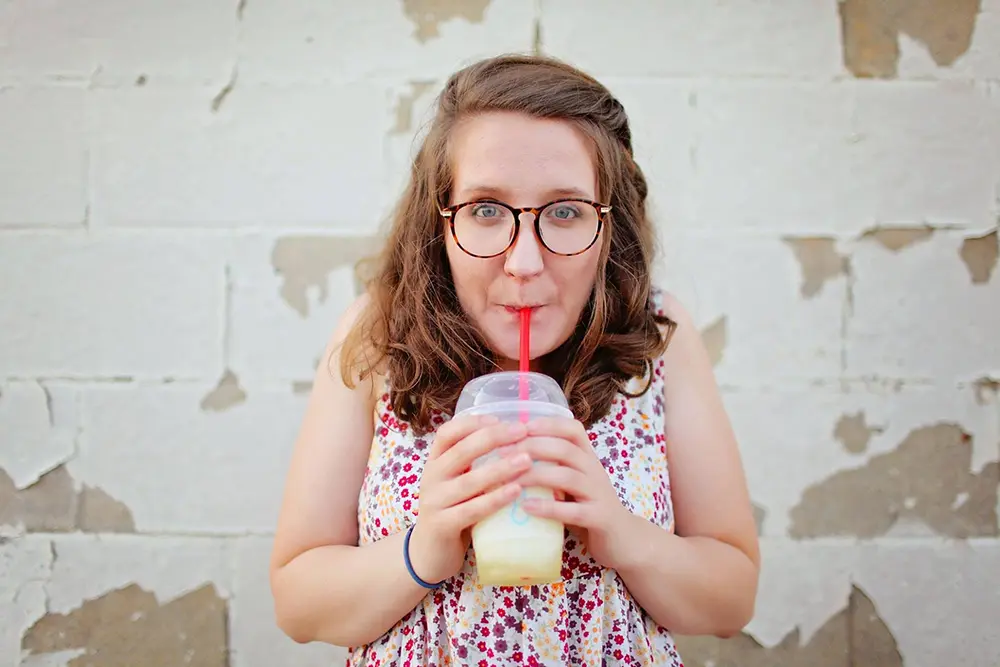 Community-Led Initiatives
Advance cities do not only rely on technology to combat their struggles in waste management or to solve their pollution problems. Communities still prove to be a great resource in improving waste management strategies. They encourage participation from local communities in taking charge of the sustainable revolution.
City governments even tap into private nonprofit organizations to lead these initiatives in the community. For instance, the
Trash Hero
program calls for volunteers to clean public spaces and educate ordinary citizens about responsible waste disposal. They are currently operating in fifteen countries, and their operation relies on volunteers for clean-up activities and thought-provoking discussions that invite participants to be more eco-conscious.
Another popular program that originated in Vancouver, CA, is the Adopt-A-Block program, where volunteers from households, businesses, and organizations take a more active role in keeping their community litter-free. This encourages a cleaner environment and strengthens closer community relationships and engagement.
Innovations in Composting
One of the wastes that cannot be recycled, reused, or restored is organic waste from leftover food or any trash from a plant or animal. These wastes will find their way to landfills, and the more sustainable way of diverting this type of waste away from landfills is to compost them. Composting is a form of recycling in a way where biodegradable waste is transformed into a new form. In this sense, organic waste becomes a natural fertilizer for plants and follows the same process of biological oxidation of plant remains.
Composting is less popular but a more effective way of eliminating food waste. They have a slightly misleading reputation of being only possible on vast land areas and are difficult to maintain in congested urban areas. However, innovations to this very eco-friendly waste disposal strategy have made these claims pure myths.
Like many technologies, innovations in composting have made it easier for humans to lead a zero-waste lifestyle. They can now be done even inside the small apartments in the urban areas. Popular in Tokyo, Japan, for instance, are Bokashi (fermented organic matter) Buckets. These bucket-shaped compost bins can be stored indoors and follow the same traditional processes of layering waste organic matter. This method produces both liquid and solid fertilizers that can be used with household plants.
These innovations are not even limited to indoor composting. People who enjoy organic farming in the city can also make use of the Worm Inn, where they grow worms inside a woven bag on a PVC stand and use the decomposed mixture of food scraps and fresh casings of earthworm as a nutritious addition to the garden soil.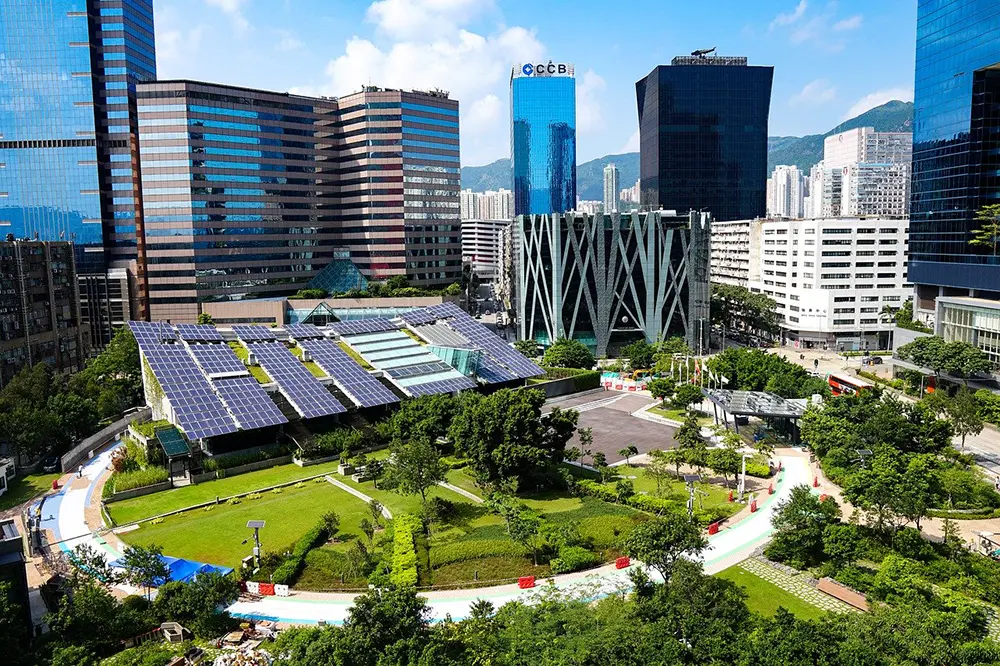 Sustainable cities worldwide are pioneering a revolution, not just in waste management but in the overall effort of environmental conservation. They are great models for technology– and community-based initiatives that demonstrate a growing commitment to their accountability for their own waste, taking the initiative to manage it responsibly.
These cities' comprehensive approaches highlight that sustainable rubbish pick-up is not only possible but also essential for the health of our planet. As global urban populations continue to rise, these innovative strategies provide invaluable lessons for communities worldwide striving to minimize their environmental footprint and advance to a greener future.