House made by Bottle – Recycling at It's Best!

One year ago, we mentioned a Fantastic Cardboard Office in Amsterdam. Today we will introduce you another incredible building – bottle house. This house was mostly made from bottles with some glue mixture, such as wall, column. And it also has a nice bottle garden. Not sure is it stable or solid, but it is really awesome to build a house like that and I want to see it in real.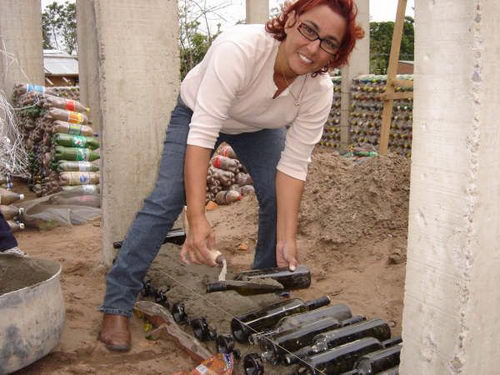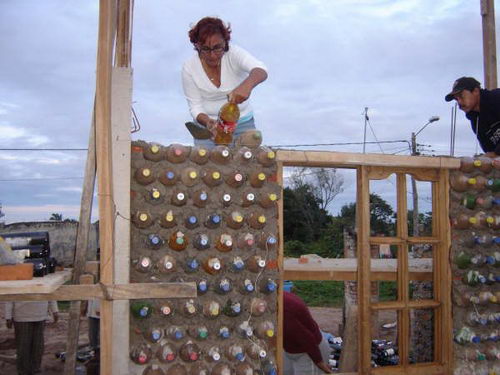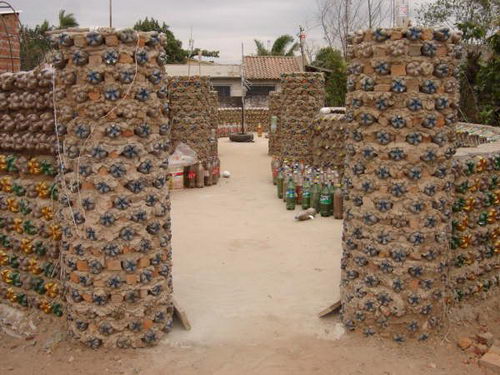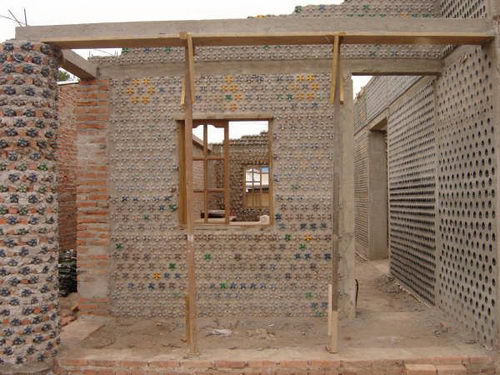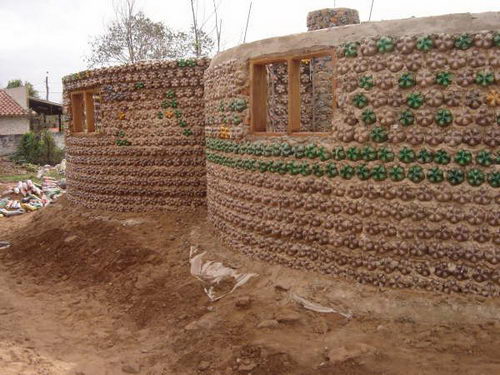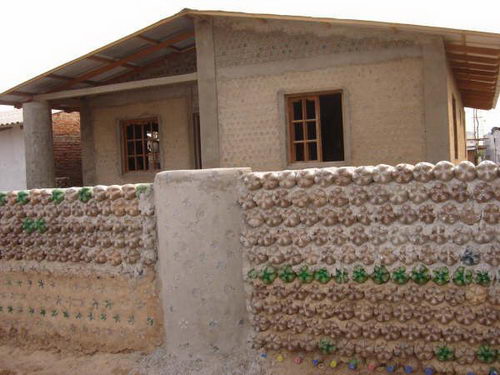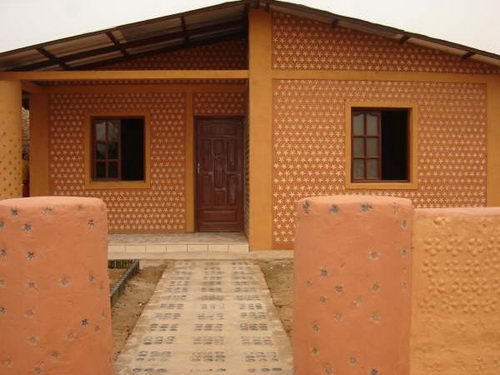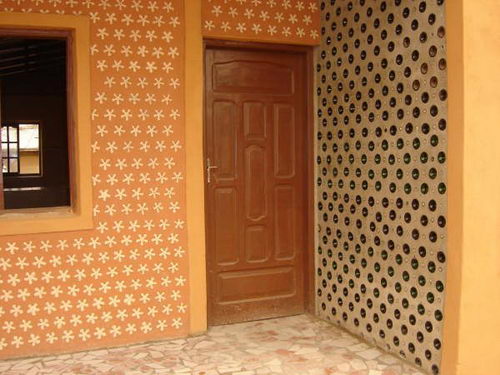 Actually, it looks really nice after painting… especially those bottle bottom, adding an unique pattern to the building… Just wonder, how many bottles are used to make a house like that.