9 Cool and Unusual Toothbrush Holders
If you are not using those toothbrushes which can stand by them own, you need to place them somewhere. Not matter put it on countertop and in the rinse cup is not an ideal place due to the hygiene and clean consideration. Hence, toothbrush holder is invented for the need. Moreover, have a well designed toothbrush holder can be attractive for kids and encourages them to brush their tooth. Here we rounded up 9 Cool and Unusual Toothbrush Holders for your family.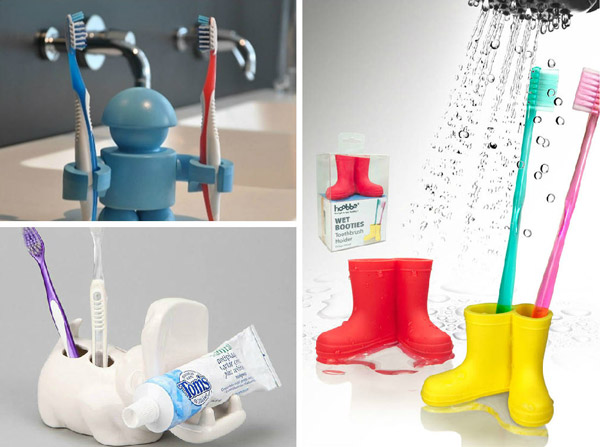 We are a participant in the Amazon Services LLC Associates Program, an affiliate advertising program designed to provide a means for us to earn fees by linking to Amazon.com and affiliated sites.
1. Rain & Shine Toothbrush Holder [buy on amazon]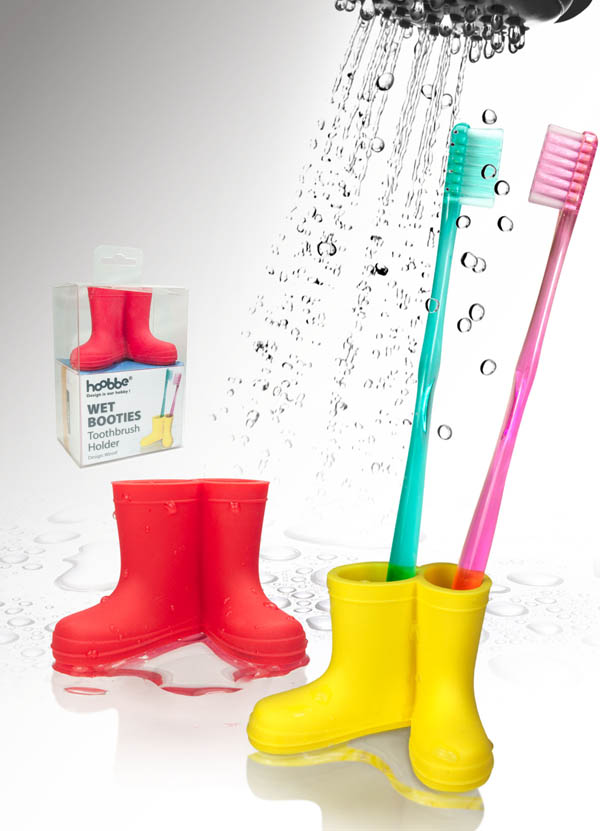 2. InterDesign Suction Multi-Toothbrush Holder [buy on amazon]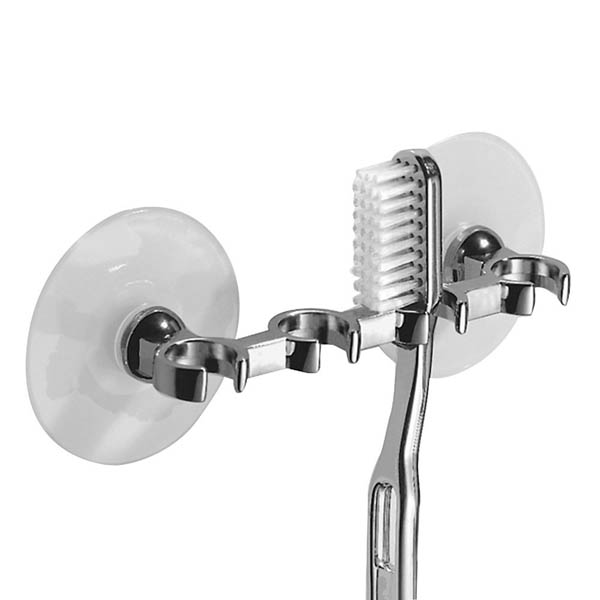 3. Whale Watch Resin Toothbrush Holder [buy on amazon]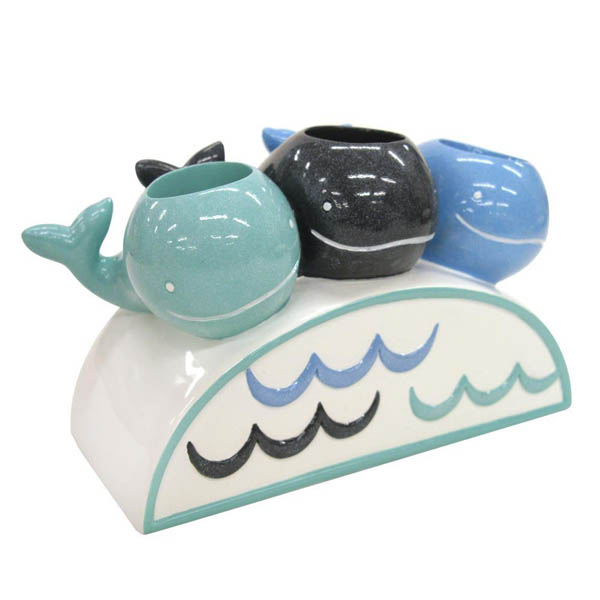 4. Toothbrush Holder – Tooth [buy on amazon]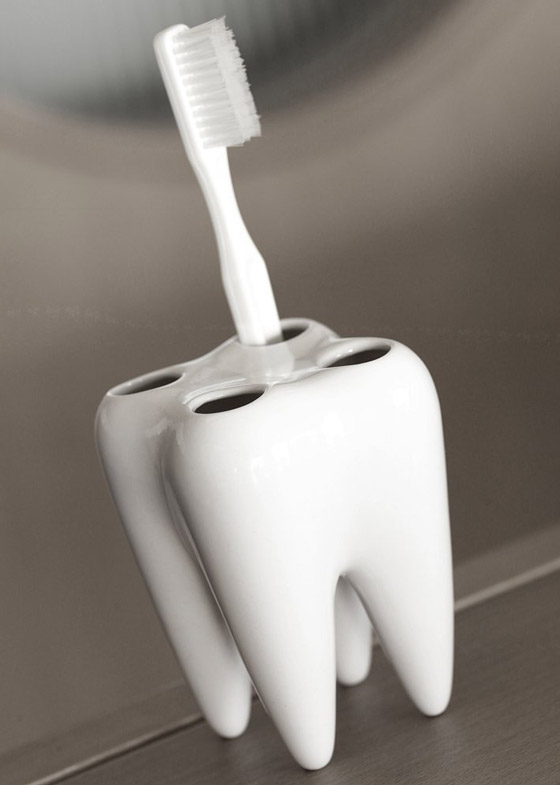 5. Grabit Robot [buy on fancy]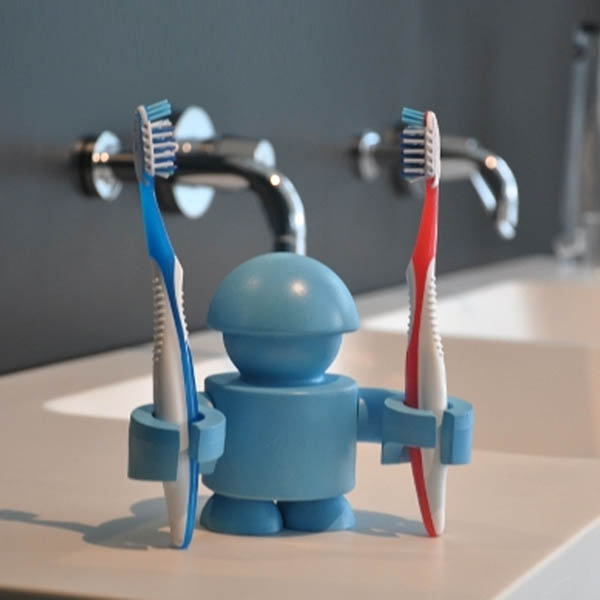 6. Brinse Tumbler & Toothbrush Holder [buy on amazon]
7. Toothbrush Holder & Soap Dish Western Pistol Gun Decor [buy on fancy]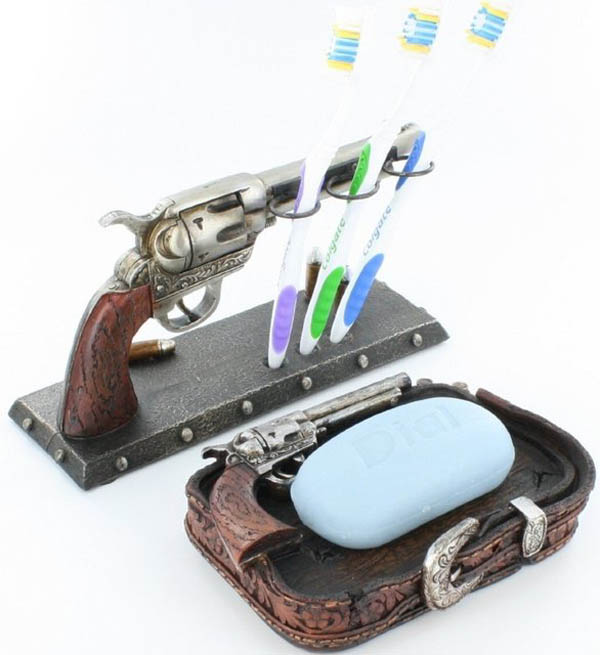 8. Knuckle Ring Toothbrush Holder [buy on amazon]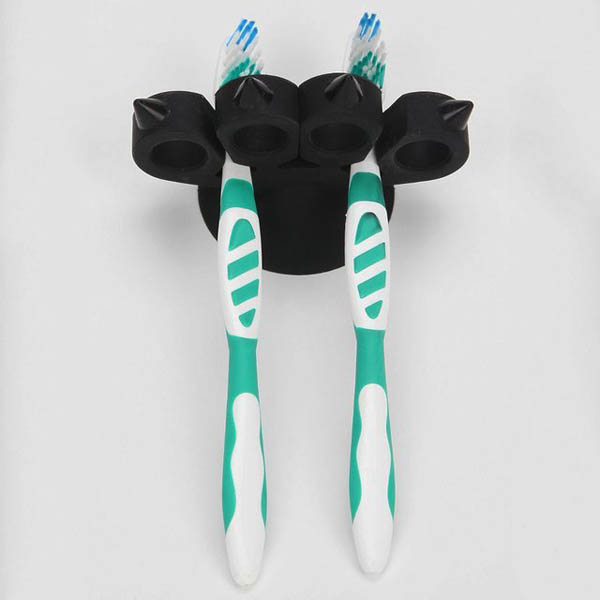 9. Hippo Toothbrush Holder [buy on fancy]