Designed by PENY HSIEH INTERIORS, the Flowing Vector apartment in Taipei features bold curvy details paired with angular elements for a sophisticated yet minimalist aesthetic. The monochromatic palette of black and white grounds the compact interior, which also includes touches of rose gold.
The space opposite the kitchen houses the living room with a light grey sofa resting in front of the massive windows. This side of the open floor plan features lighter tones with the surfaces and accents being mostly white. It is not common design to have such large soft section in a compact room. But it does provide tons of seating area making friend gathering possible, even there is no formal dinning area.
Moreover, a mounted TV at the back of the sink is fairly odd. But designer thoughtfully place an extra matching plate behind the faucet to make sure no water accidently splash to flow to the TV.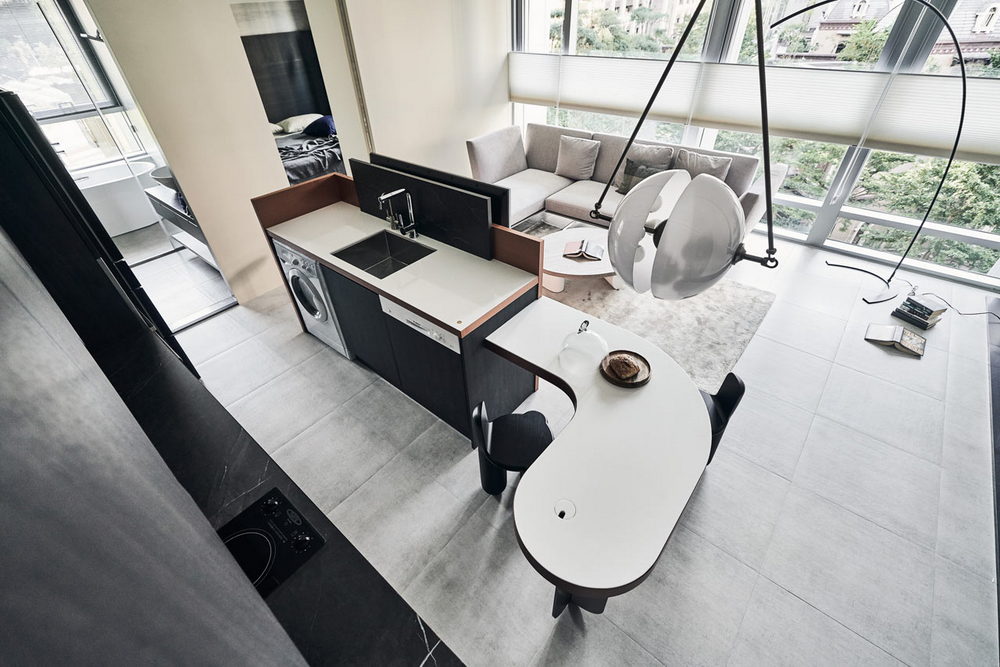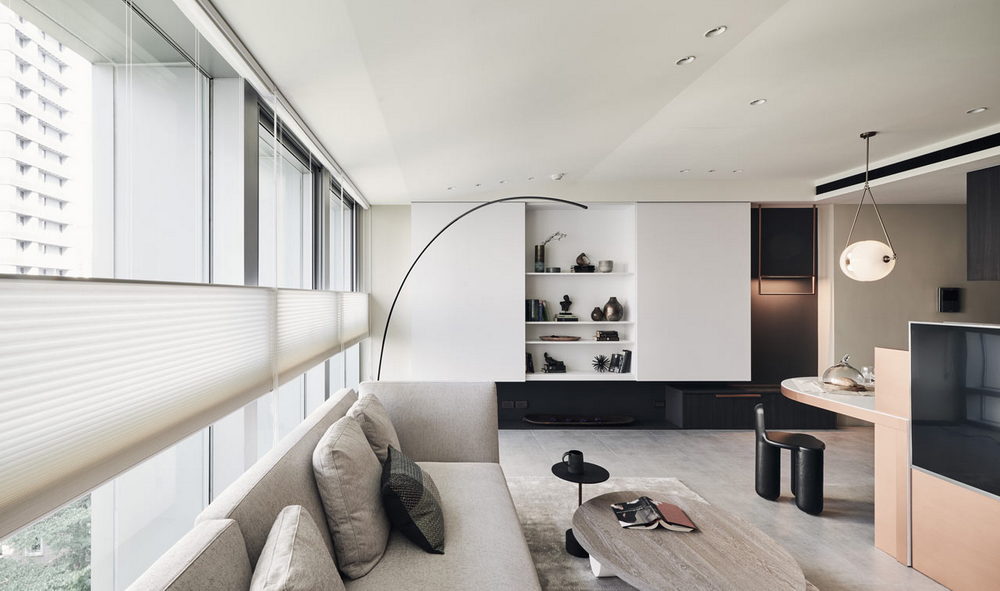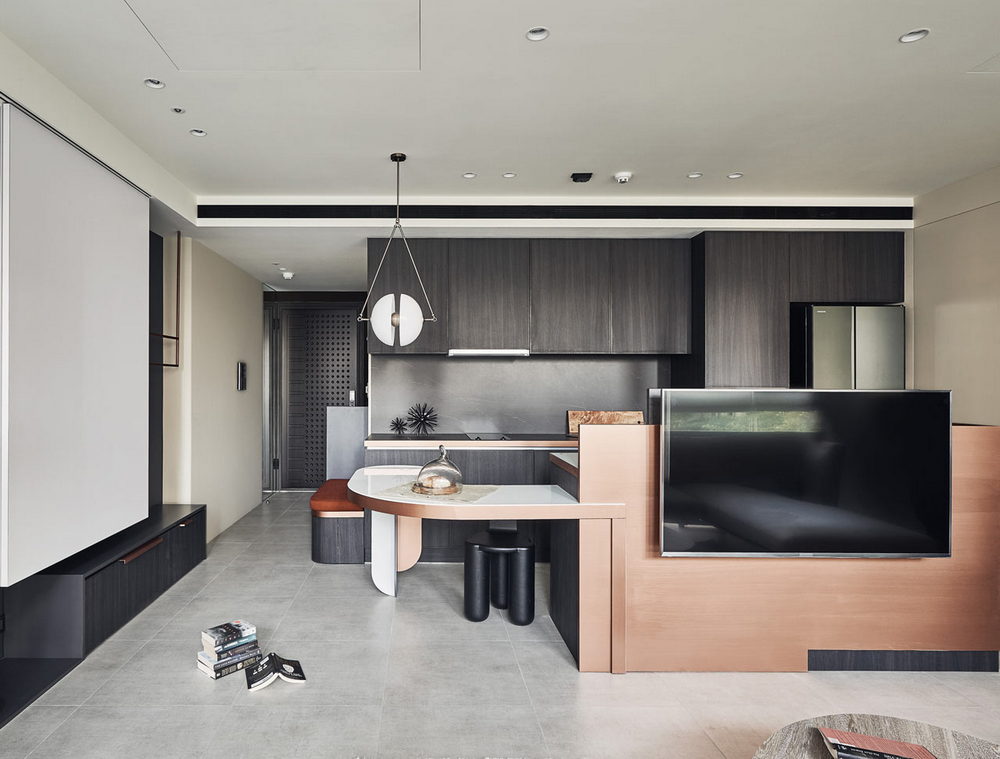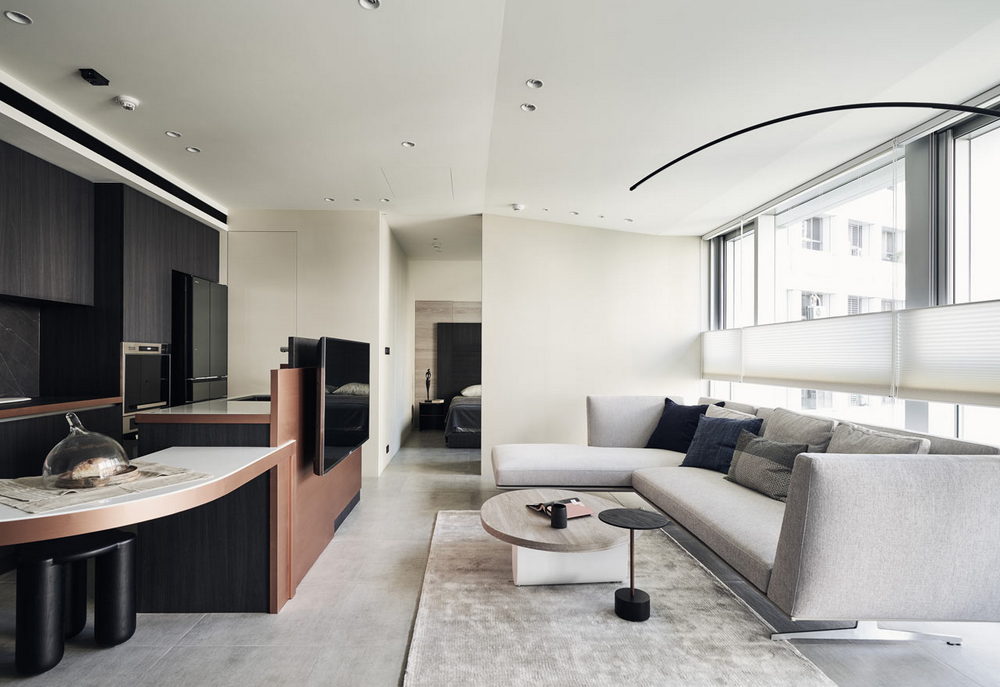 The curvy kitchen island becomes a spot to sit and work or enjoy a meal. The U-shaped legs match those of the black stool and the two halves of the chandelier above.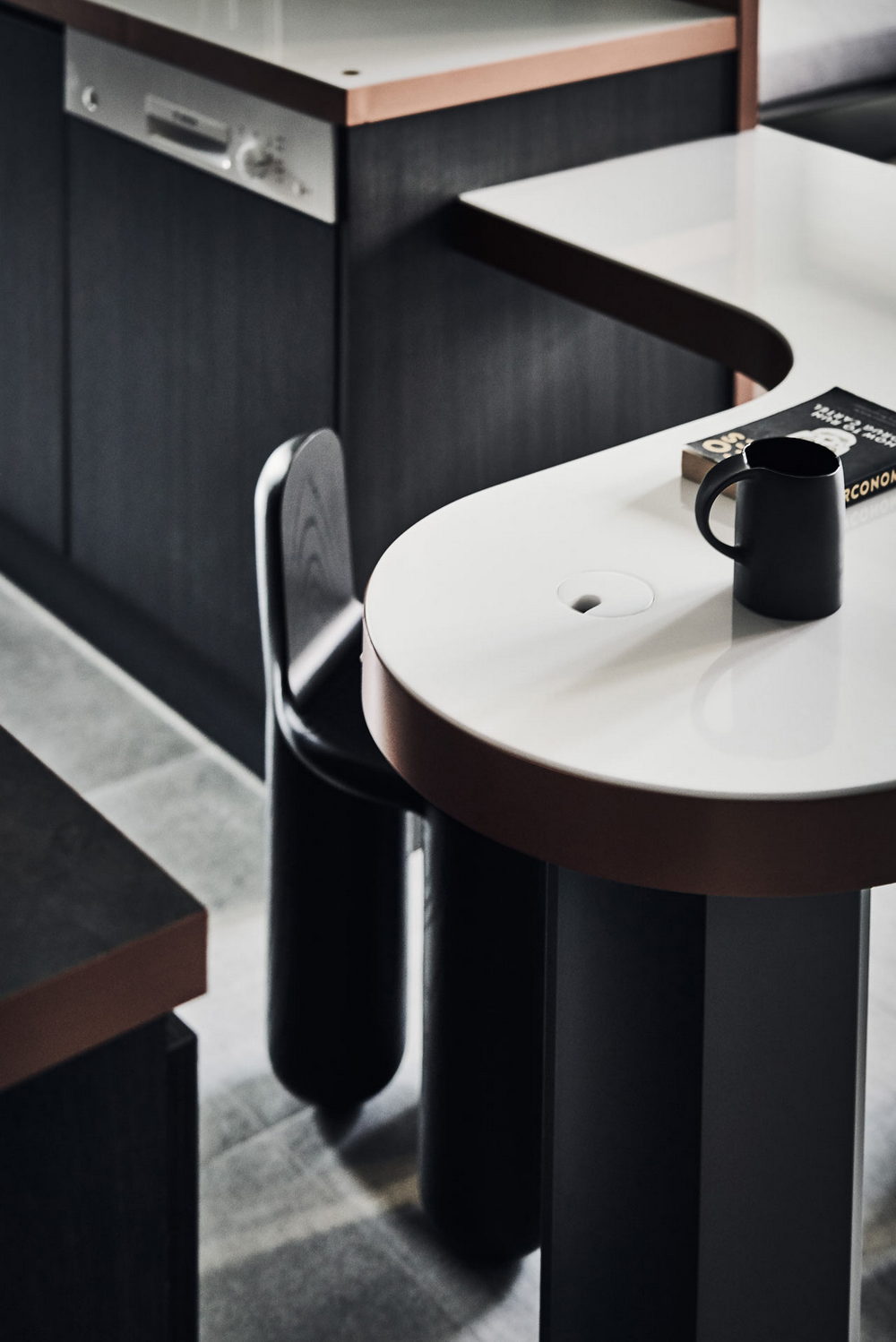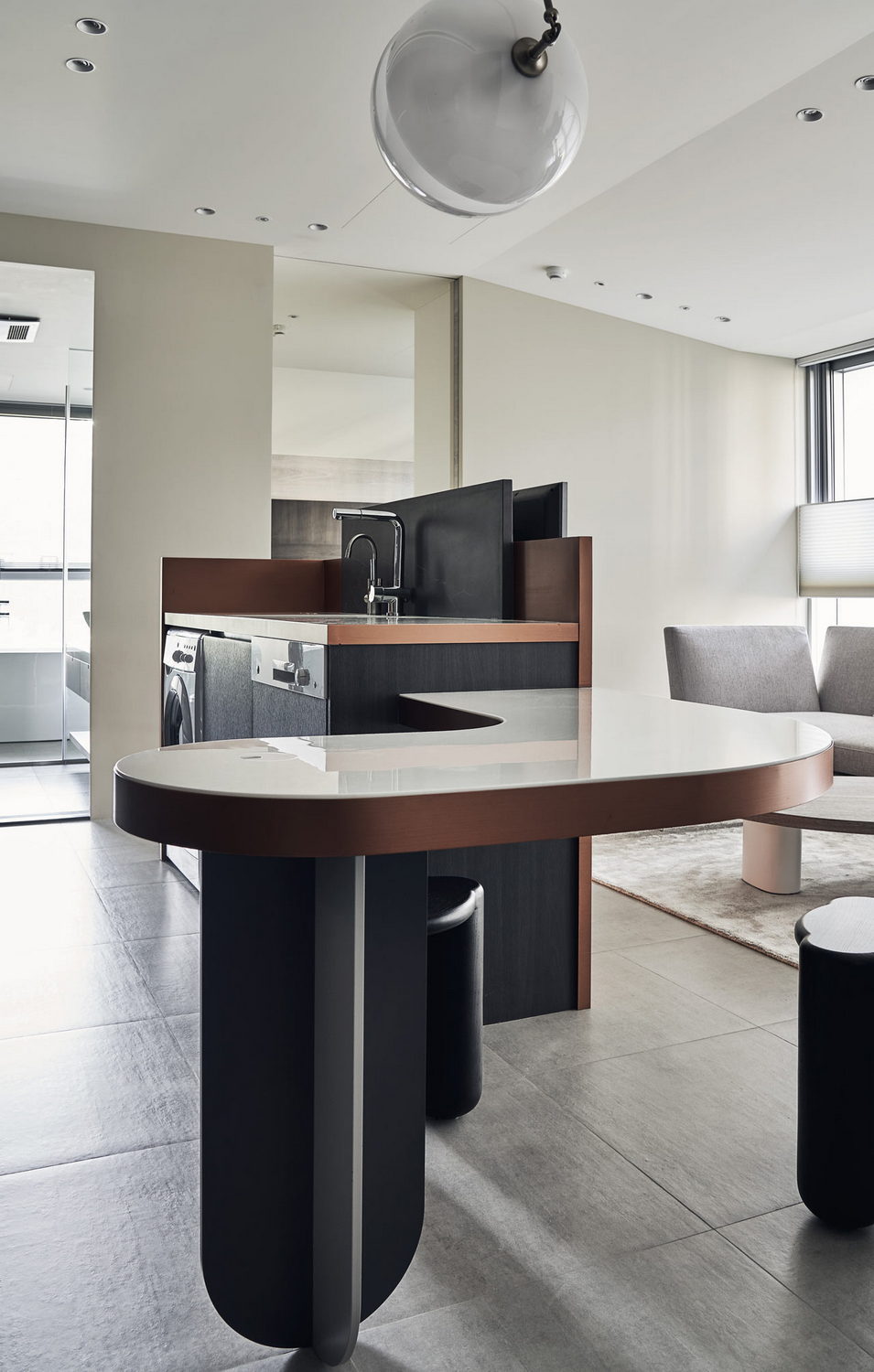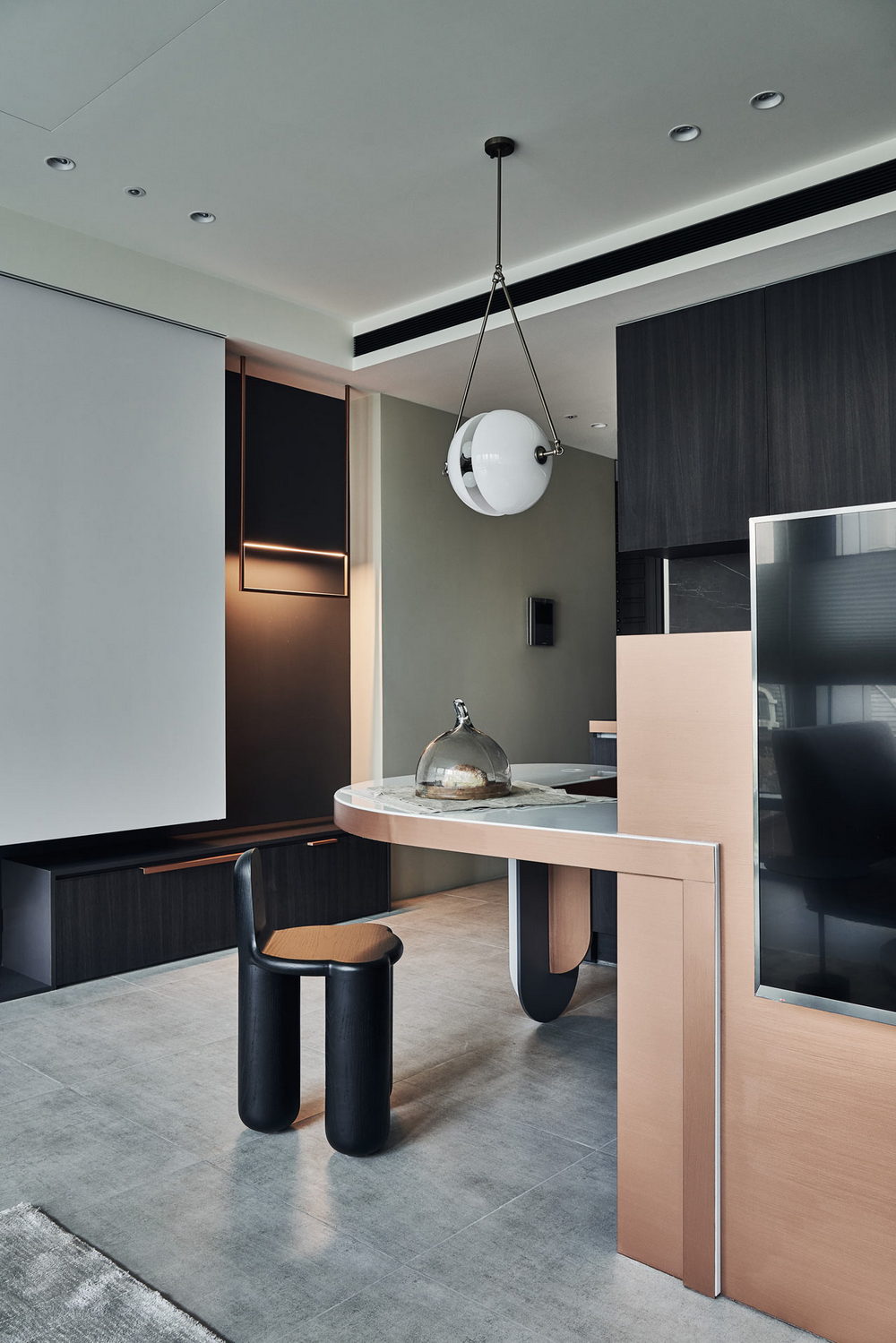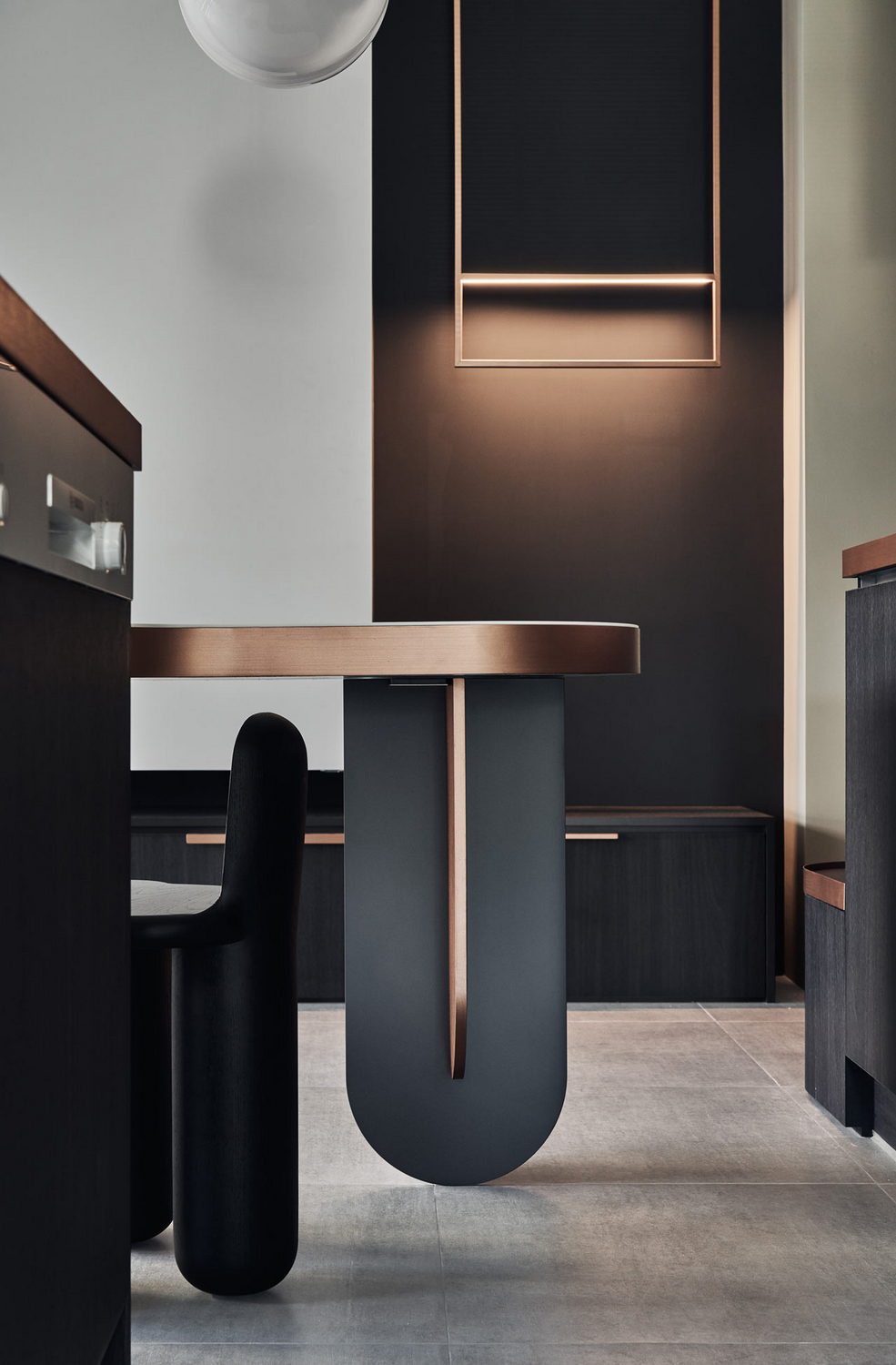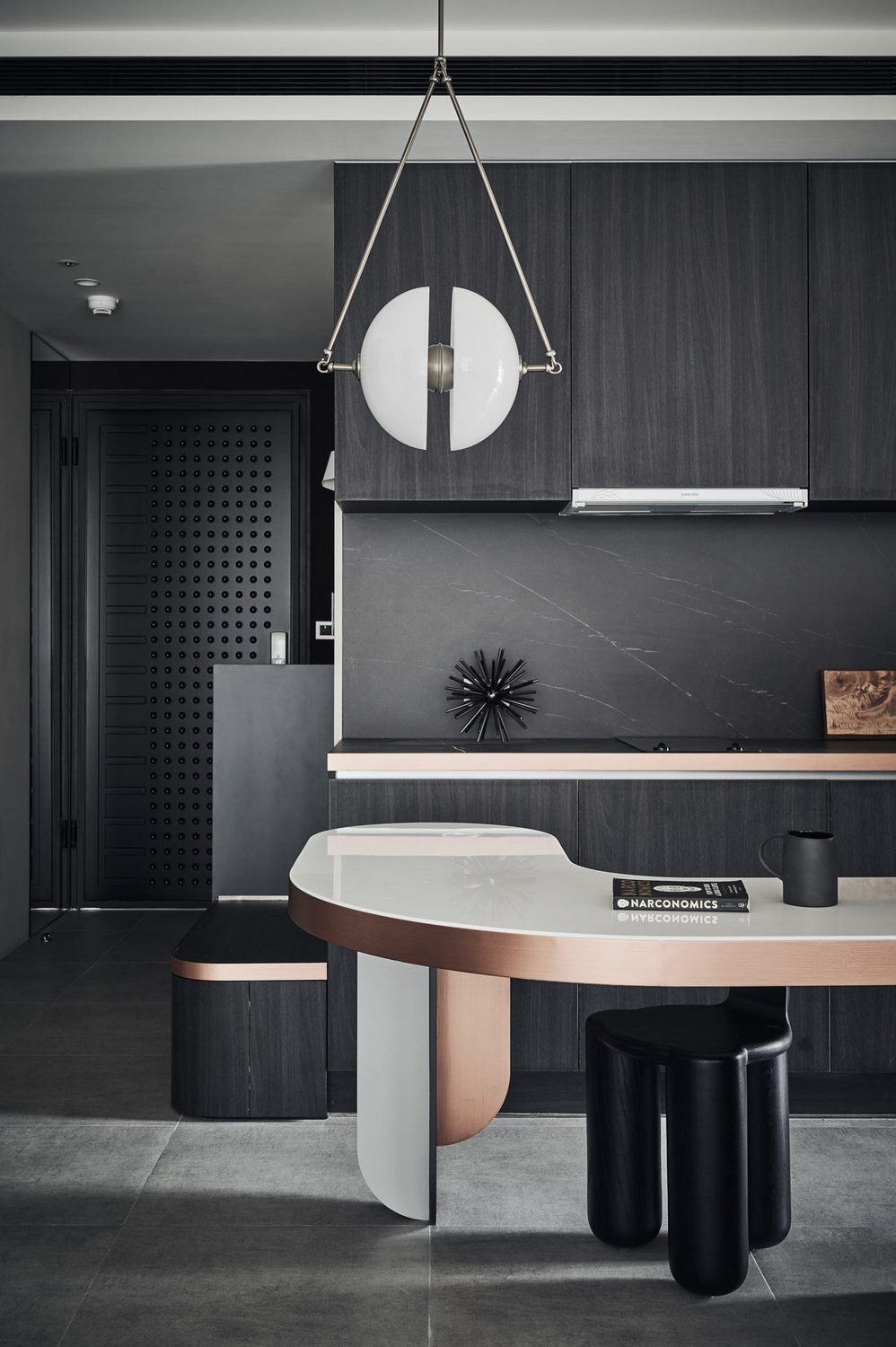 Just off the entry, a simple coat rack and storage drawers offer a spot drop belongings at the end of the day.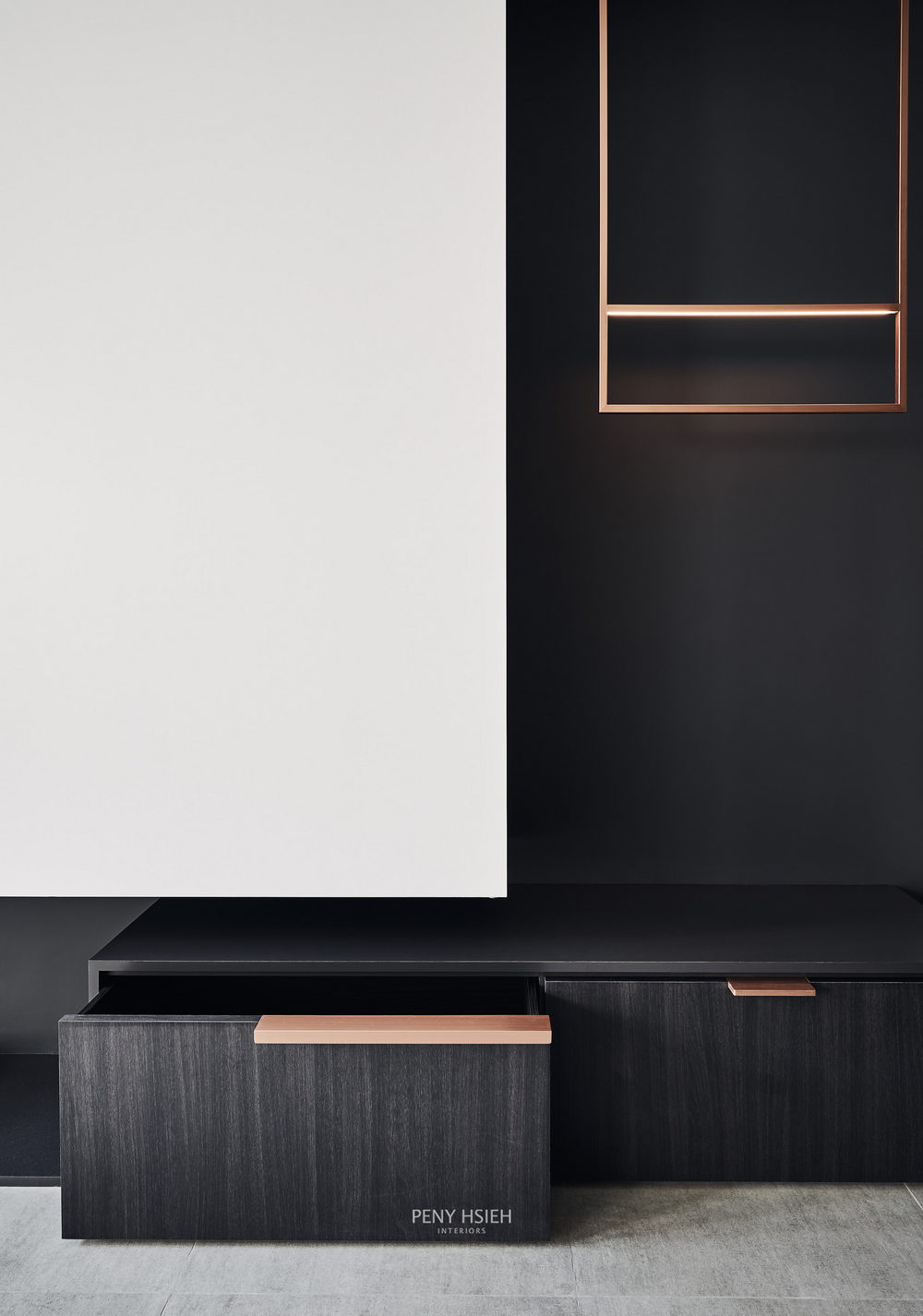 The bathroom is gergeous. Having bathtub stay in the wet showering area. With the floating toilet and vanity, the huge window and glass panel, the whole room looks airy and bright.