If you know someone who can't get their heads out of the stars and planets, you might take some time and go through the cool space & astronomy themed products listed in the article.
In this hand-curated space gift guide, we have some great astronomy gifts ideas for all astronomy fans (kids, adults, him or her). Instead of those common choices like telescope (since everyone knows about that), we will focus on some unqiue and special ones.
Happy shopping, and clear skies!
We are a participant in the Amazon Services LLC Associates Program, an affiliate advertising program designed to provide a means for us to earn fees by linking to Amazon.com and affiliated sites. Please read our disclosure for more info.
1. Moon Jigsaw Puzzle 1000 Pieces [buy on amazon]
Sweeada Moon 1000-piece puzzle is a fascinating work of art that makes for a challenging and gorgeous puzzle that your family will love piecing together. A beautifully rendered image.Made of high quality thicken recycled board material, no deformation, multi-layer paper pressing, non-toxic.Each piece is well cut, makes it can be seamless connection.
Finished size: 26.58″ x 26.58″/67.5*67.5cm. Package size: 9.1″x9.1″ x 2.36″ /23*23*6 cm.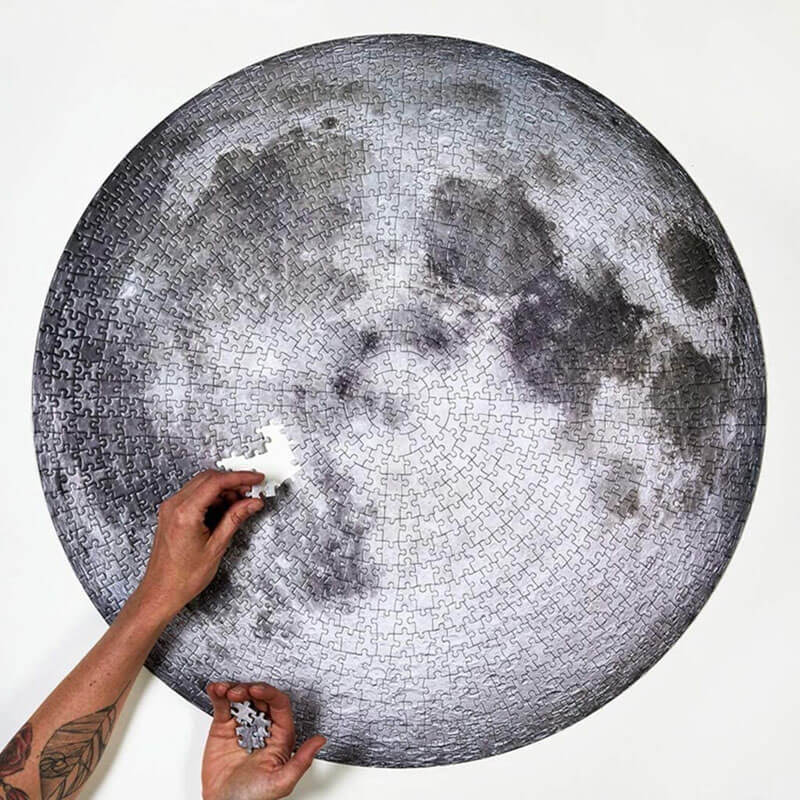 2. Galaxy Planet Pendant [buy on amazon]
Each glass is handmade by experienced craftsman. High-quality glass was melted and reshaped under an extremely high temperature of 3600 degrees Fahrenheit. All those beautiful and intricately placed particles and strings are from hand work. That's why no one is the same as another one.That's what makes it unique.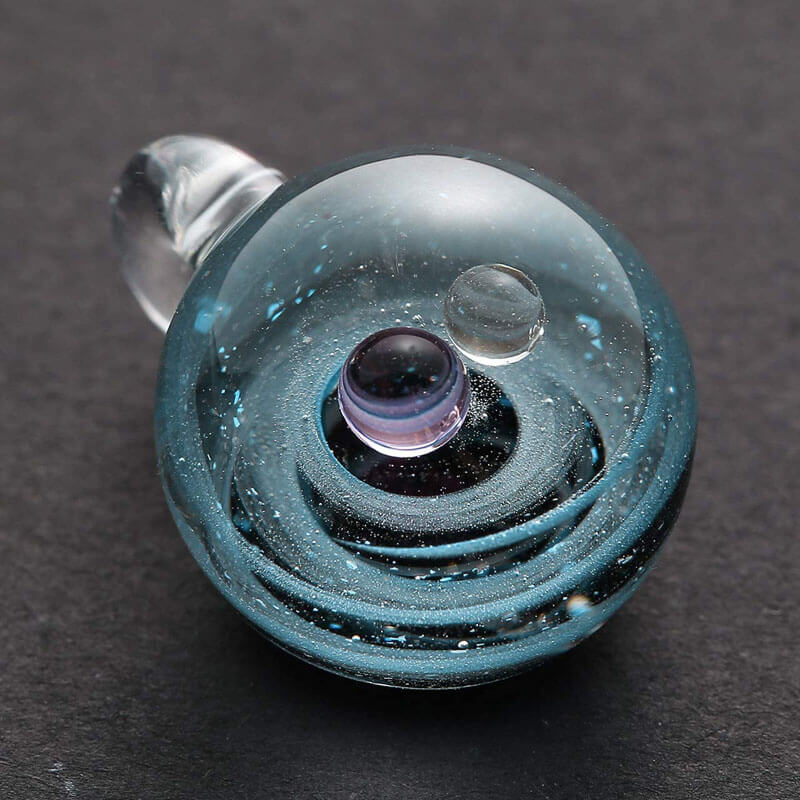 3. Moon Light Lamps with Remote & Touch Control and USB Recharge [buy on amazon]
Moon lamp with 16 enchanted colors, a novelty realistic neon decorative lights. No need to settle for a derivative lighting fixture when you can have the blue moon, full moon, super moon all in one.
Hanging moon lights with 4 working modes time setting, this large multi color changing decor moon glowing lights(dimming & flash) perfect for romantic dinner or an anniversary, other special occasion.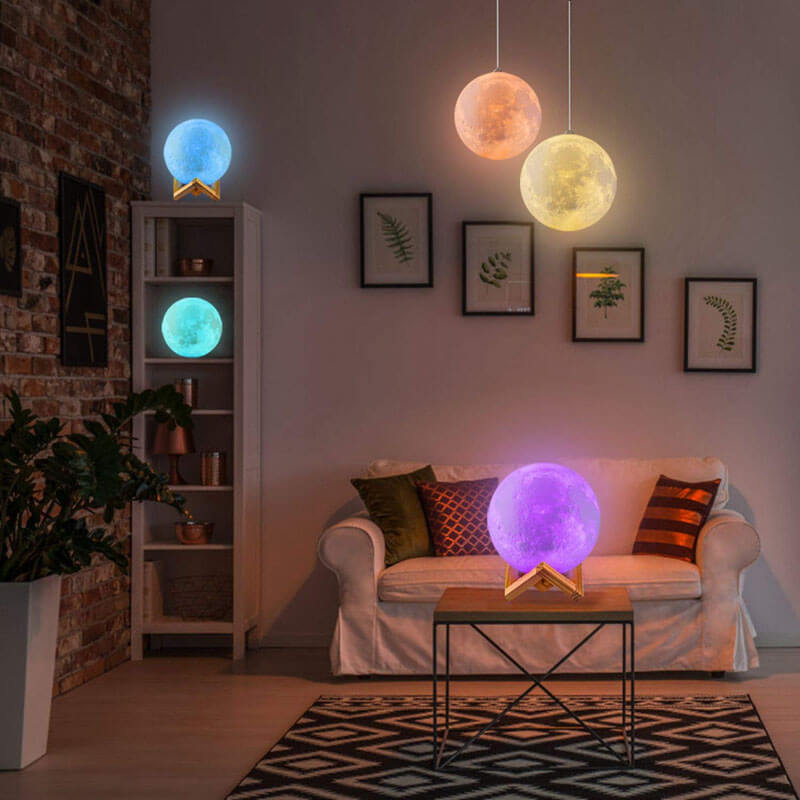 4. TongYue Nine Planets in Solar System [buy on amazon]
9 Planets: Mercury, Venus, Earth, Mars, Jupiter, Saturn, Uranus, Neptune, and Pluto.
9 Colorful Natural Stones: Moonstone, Woodgrain Stone, Sodalite, Obsidian, Tiger's Eye Stone, Yellow Onyx, Aventurine, Cat's Eye Stone, Strawberry Stone.
Size:12mm,17mm,20mm,15mm,28mm,24mm,22mm,19mm,10mm.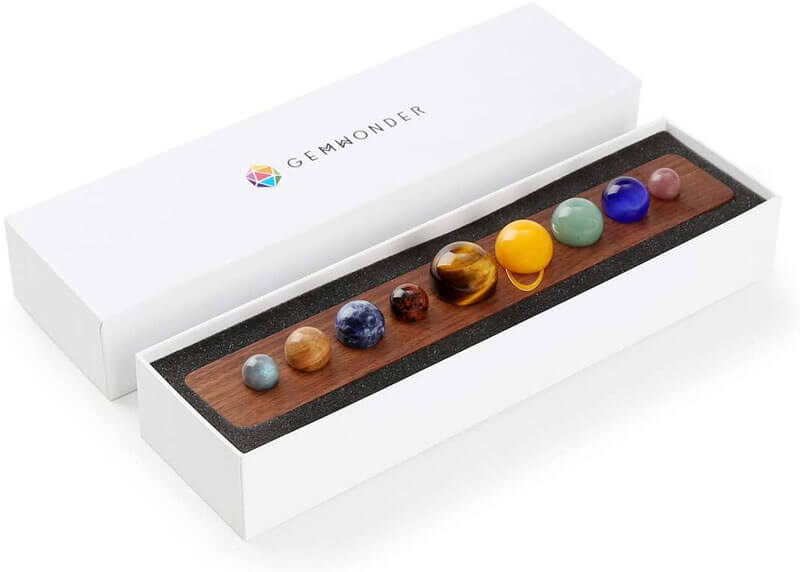 5. Heat Changing Constellation Mug [buy on amazon]
Starry starry night…. Pour a hot beverage and 11 constellations emerge before your eyes. Holds 12 oz. Disappearing mugs are not dishwasher safe but are microwave safe.
Includes the constellations:
Cassiopeia Perseus Sagittarius Hercules Andromeda Scorpius Taurus Ursa Major Ursa Minor Orion Castor & Pollux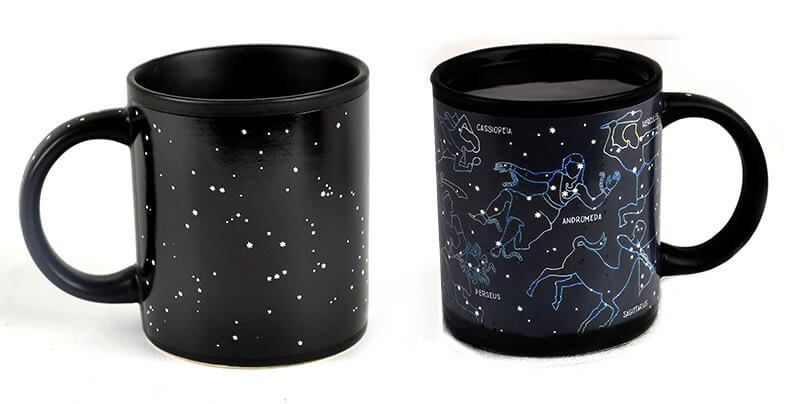 6. Spaceman 3D Night Light [buy on amazon]
This is a 3D illusion lamp can show up the spaceman when it lights up, with an optical acrylic flat board with laser engraving can give you amazing 3D visual effect.
16 colors changing / Remote Control function / Dimmable / 4 modes of color flashing (Flash, Strobe, Fade, Smooth) / Two ways of power supply: 3*AAA Batteries or USB connection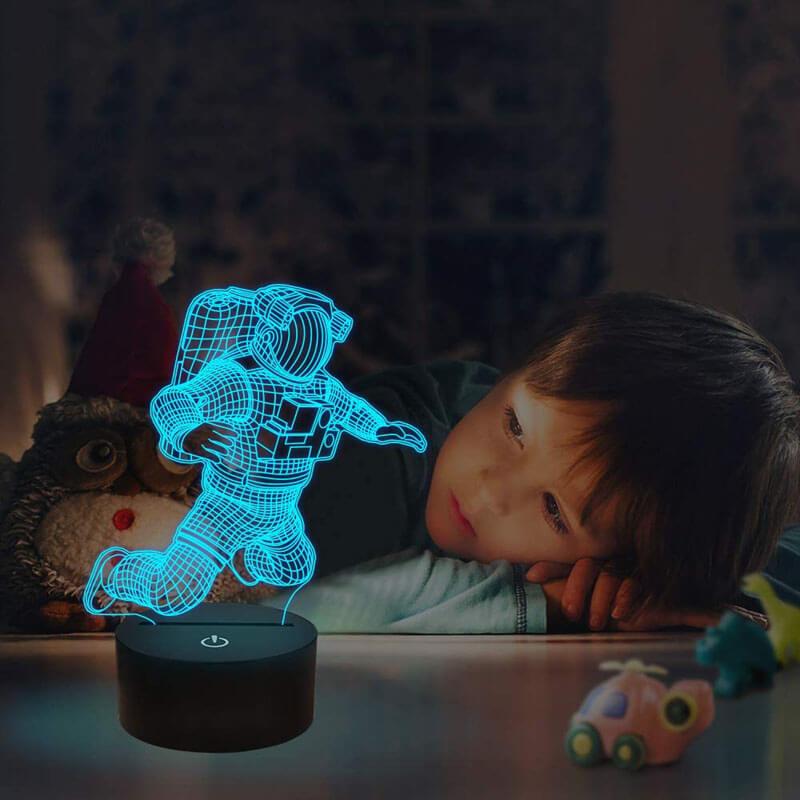 7. Rocket Whiskey Decanter Set [buy on amazon]
The Perfect Whiskey Decanter Set for Pilots, Space fanatics or any bar. This limited edition decanter will be the talk of your bar. The Planets have names on each one, and are in order from escalation from the sun.
The wood base is extra large at more than 14″ across, the glasses hold 7 ounces and the decanter holds 750ml. This limited edition decanter is hand blown, it's unique design and detail and ubiquitous throughout this set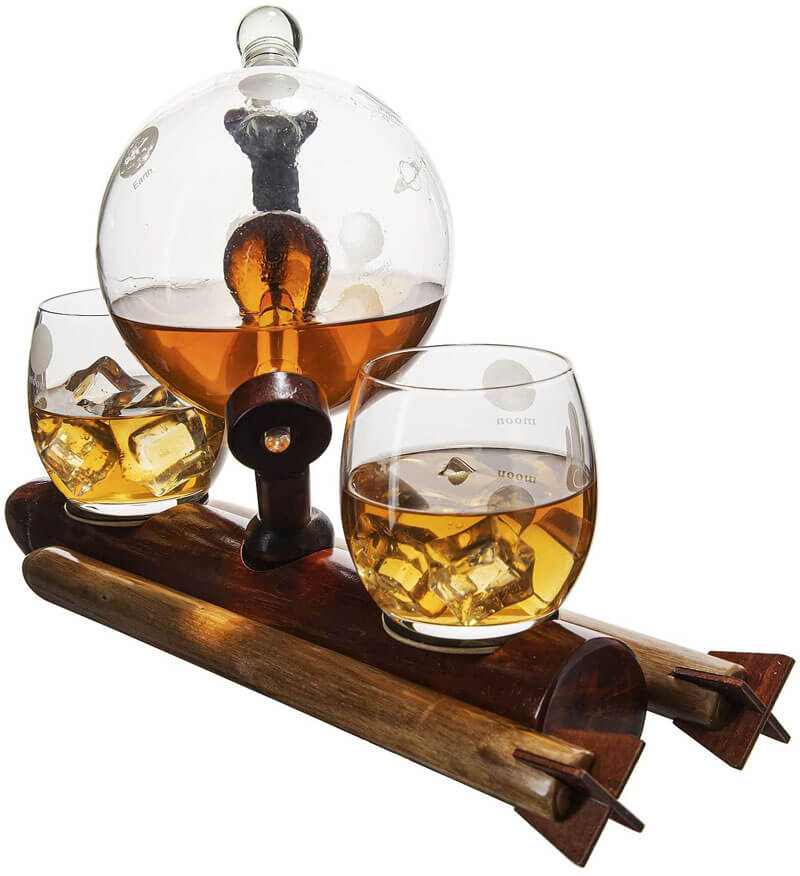 8. Lego Creator Shuttle Adventure [buy on amazon]
Standing 17.5 inches (44 cm) tall and measuring 10 inches (25.5 cm) from wingtip to wingtip, this detailed and realistic space shuttle is ready to count down and blast off on its next exciting mission into space! You can take off from the launch pad, separate the detachable fuel tank and booster rockets, and deploy the satellite with unfolding antenna and solar cell panels. Shuttle model features realistic engines, retractable landing gear, an opening cockpit with seats for two astronauts, and an opening cargo compartment with a removable satellite and crane. Includes two astronauts and service crew member with ground maintenance vehicle.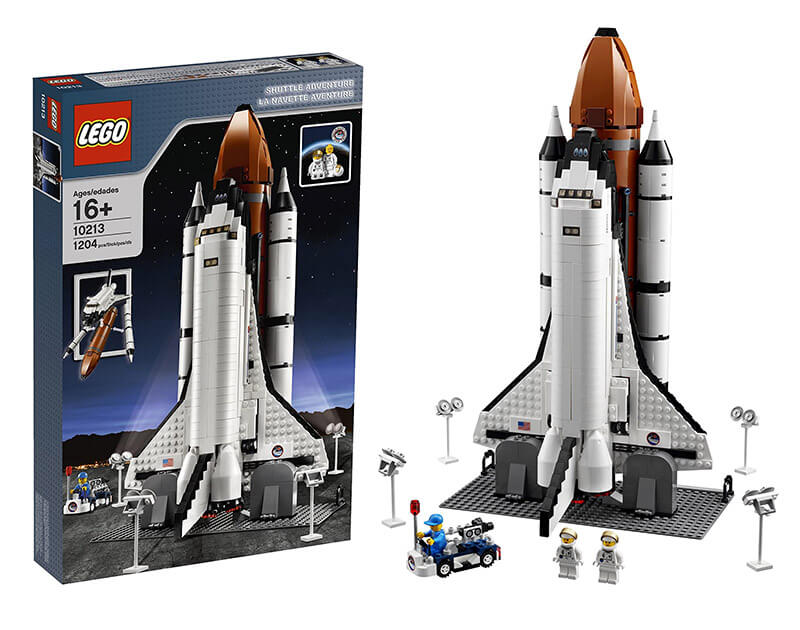 9. Spaceman Astronaut LED Flexible USB Light [buy on amazon]
Cycle Charge LED Lighting
Creative & Fashional Astronaut LED Light
Power from USB Port Directly
Dimension: 80x40x30mm; Color: White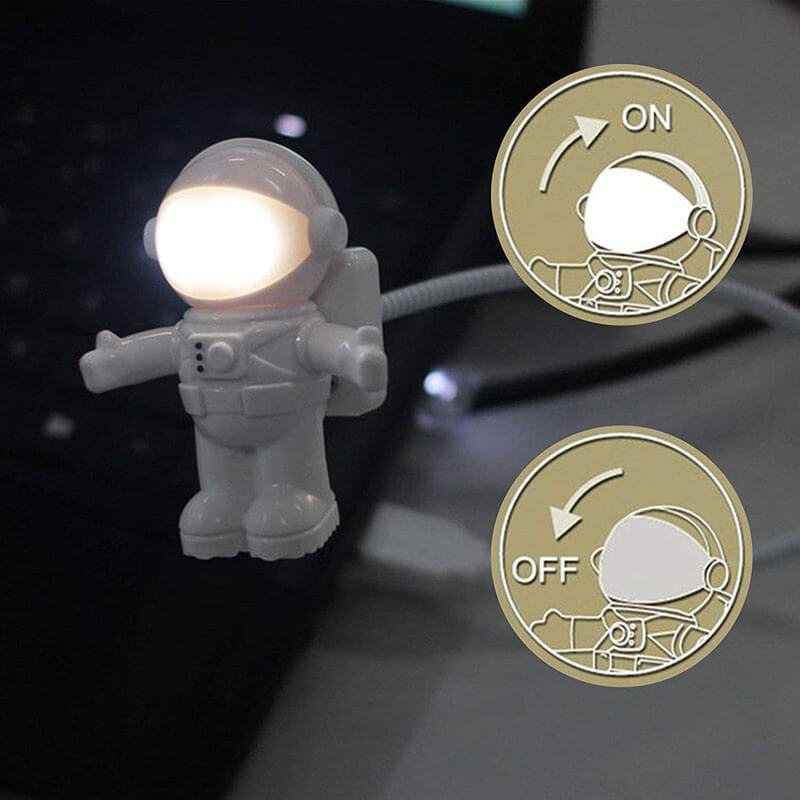 10. Astronaut Duvet Cover Set [buy on amazon]
Let your little one live an astronaut's dream as bedtime lets them lift off into the zero gravity adventures of space! With this astronaut set, even the stars aren't the limit.
Made with 100% real high-quality cotton, this super-soft printed duvet cover set makes every dream sweeter than ever. Sleeping once it's bedtime has never been easier, comfier, or more fun.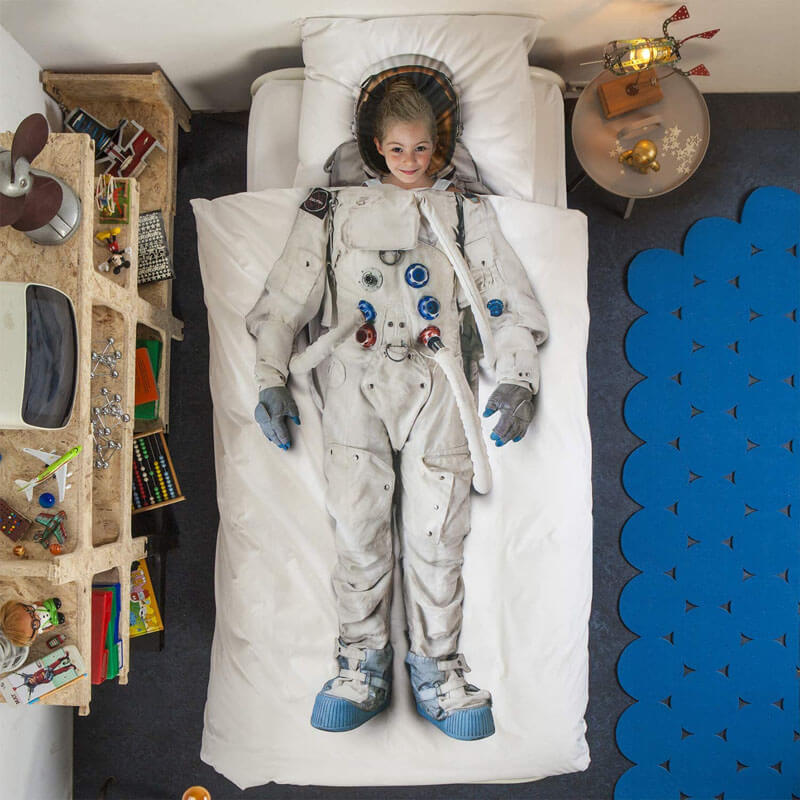 11. Moon Night Lights [buy on amazon]
Light up the world and your bedroom or hallway with this moon night light. Realistic three dimensional printed photo. Manual on/off switch. 7-watt bulb included.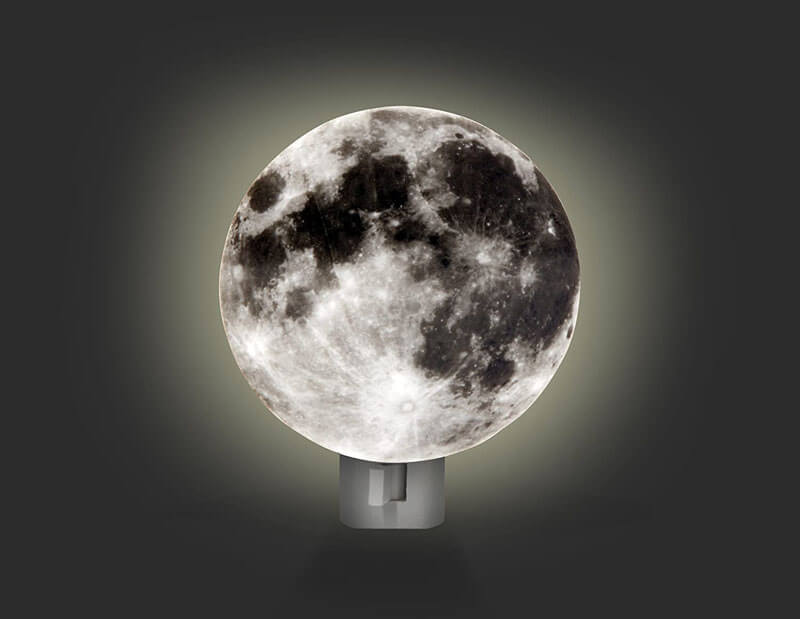 12. Moon Ice Ball Mold [buy on amazon]
Make sure your cocktails are out of this world with this silicone moon ice ball mold. The unique spherical shape melts ice slower and ensures perfectly chilled spirits. Interior of mold also features realistic moonlike features such as craters, so your ice balls will too!.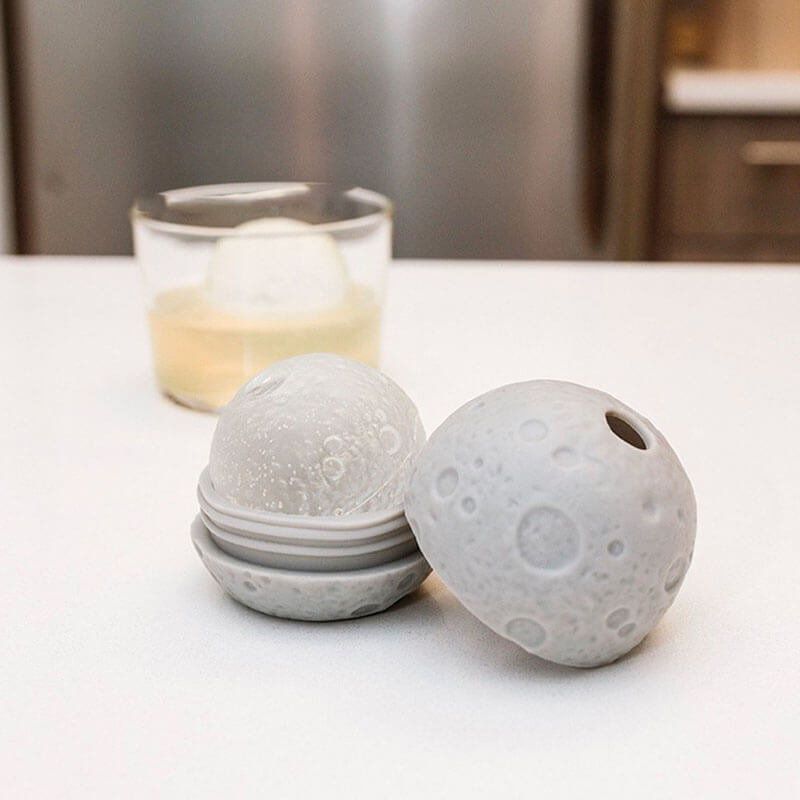 13. Starry Night Umbrella [buy on amazon]
Repel umbrellas are designed with you in mind and built to ensure the ultimate protection and comfort in any weather condition. Measuring just 11 ½ inches long and less than 1 pound for easy storage in purses, briefcases, backpacks, and more. Repel Travel Umbrella is fortified with 9 resin-reinforced fiberglass ribs that flex slightly to withstand powerful gusts without turning inside out and defends against the elements like no other umbrella.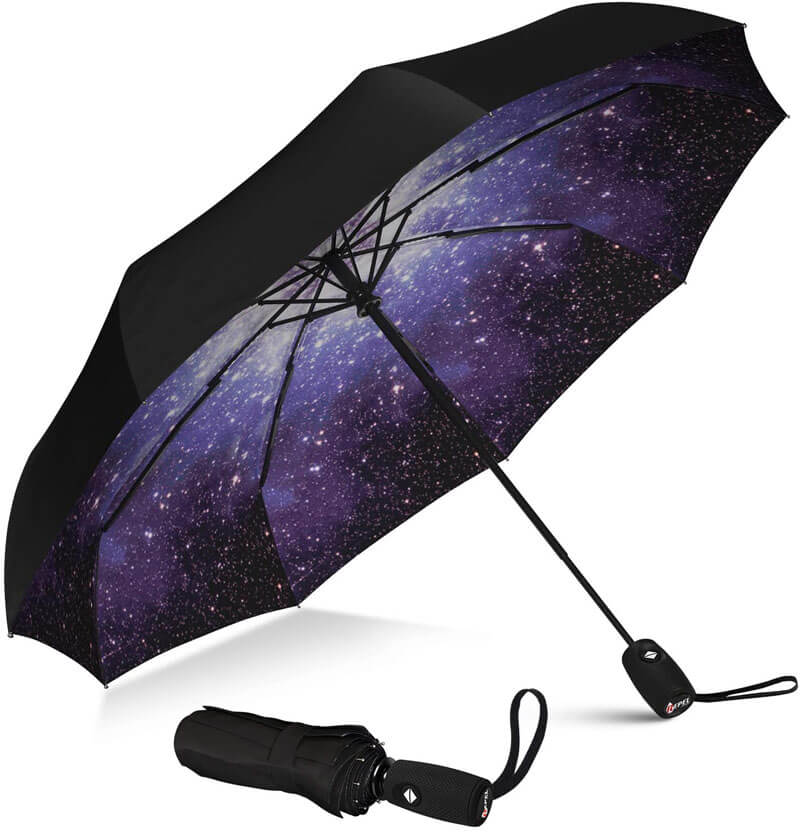 14. Spaceship Cookie Cutters [buy on amazon]
Create super tasty spaceships and stars with these 3D designed cookie cutters. Each design is baked in separate pieces and then slotted together, so that you can invade a faraway galaxy and then munch each ship for lunch!
Each pack includes cutters for the parts required to bake one of your favourite deep space explorers. There are four different spaceship cookies to collect: Rocket Shuttle Star Fighter Space Buggy.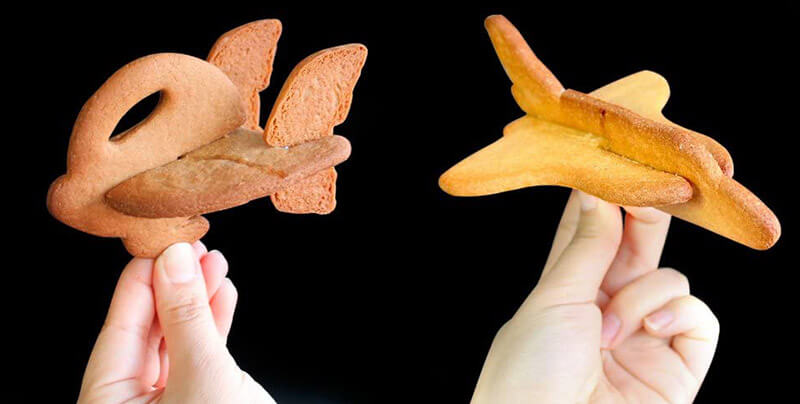 15. Space Capsule Window Wall Poster [buy on amazon]
These outer space poster are come with the thick material on the market and adopts high-tech digital print which eye-catching stars, planets, moons, rockets, and astronauts.
6 Pieces space capsule window wall cutout outer space decor 3D astronaut outer space mural wall decoration kids nursery bedroom space posters decor, 16 x 12 inch cute outer space wall art decoration for boys and girls playroom bedroom nursery room decor