Not sure why, when talks about futuristic interior design, spaceship style design always come into my mind. And when I saw the home designed by architect Andrey Chudinow, I think not only me have such feeling. Apparently, professional architects share the thought as well.
Located in Astana, central Kazakhstan, this 120 square meter home interior is carved out of irregular lines and sloping asymmetry. Huge light panels disrupt the ceiling plane, whilst futuristic wall shelves cut diagonally across the corner of the living space. A ceiling section is fitted with a copper infill, which canopies a pathway through the home. The copper canopy pushes through the hallway and on into the kitchen diner.
The irregular shape and line runs through all the places, from ceiling to flooring, from wall to furniture's. The heavily sculpted wall and ceiling panels look like intricately engineered pieces of an enormous starship.
h/t: behance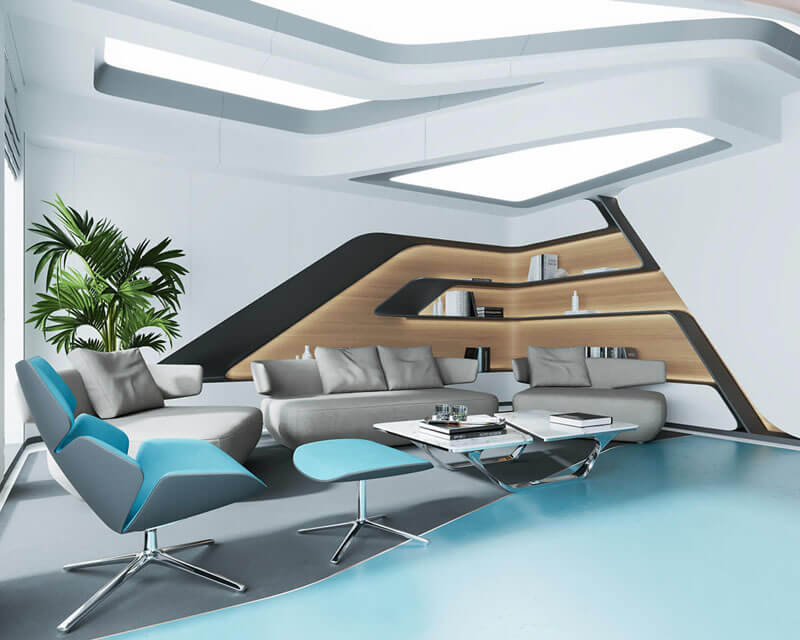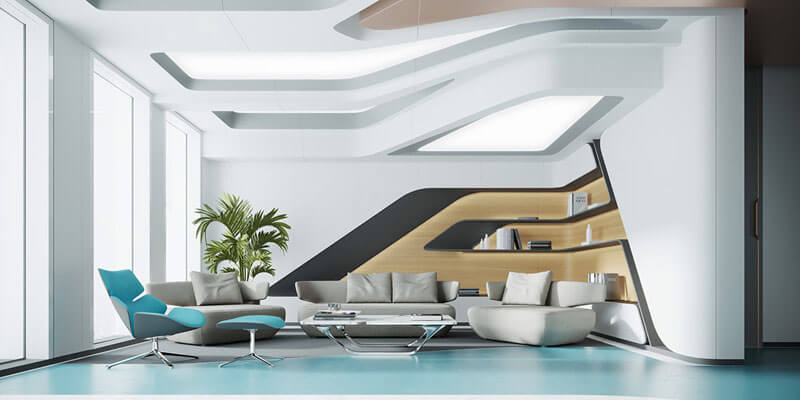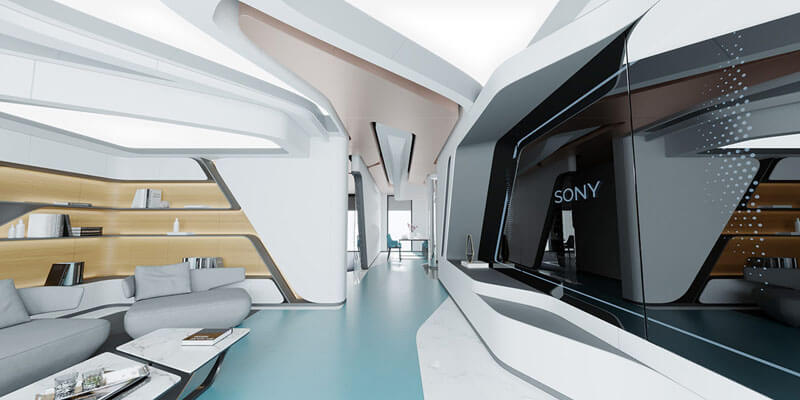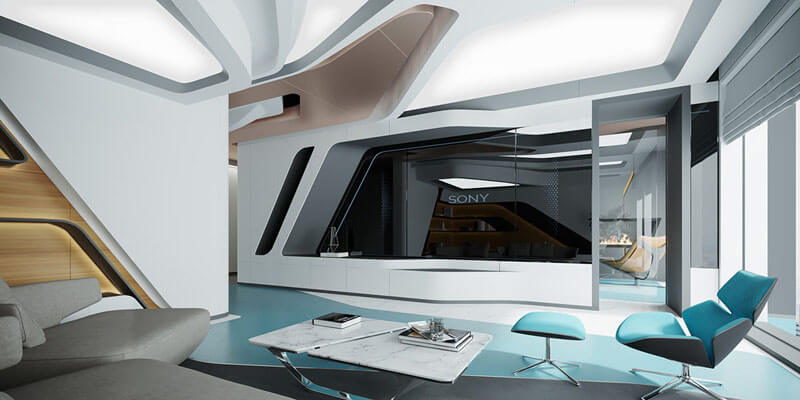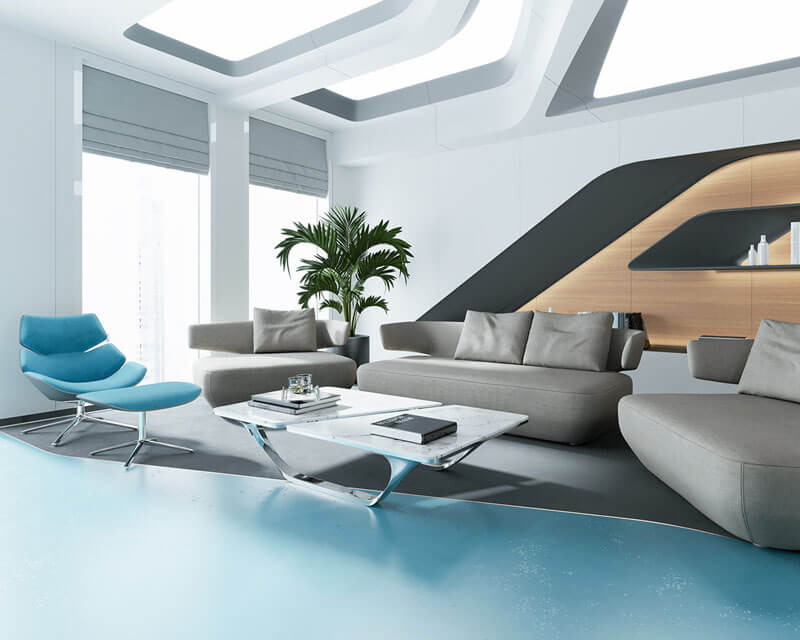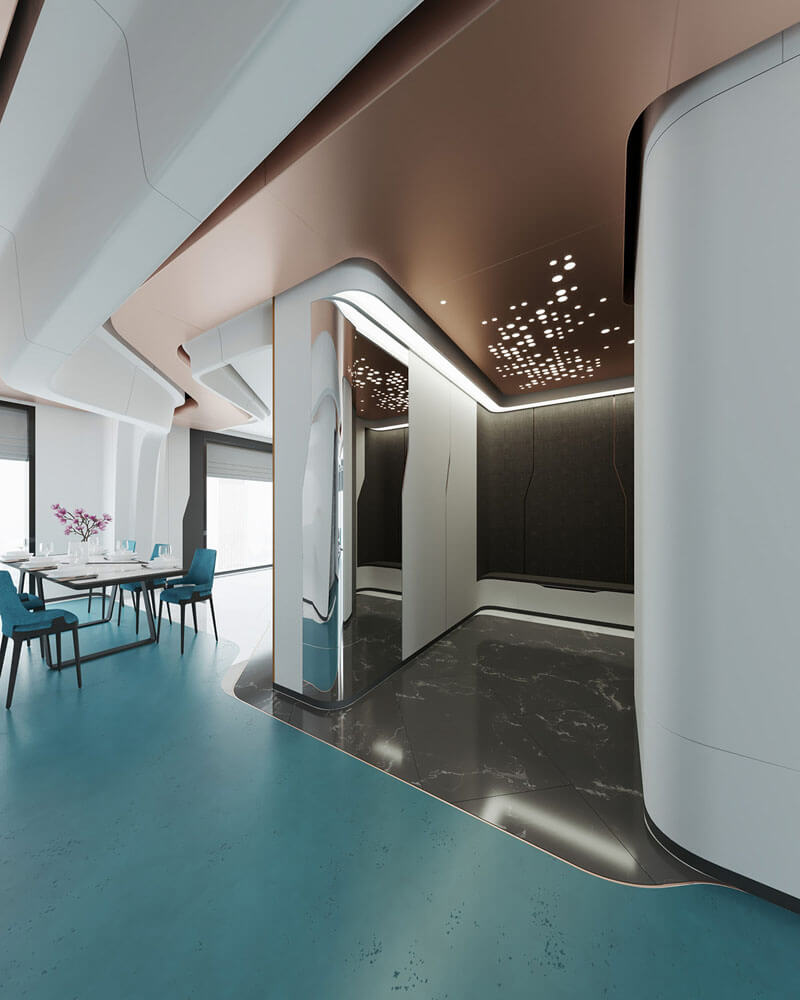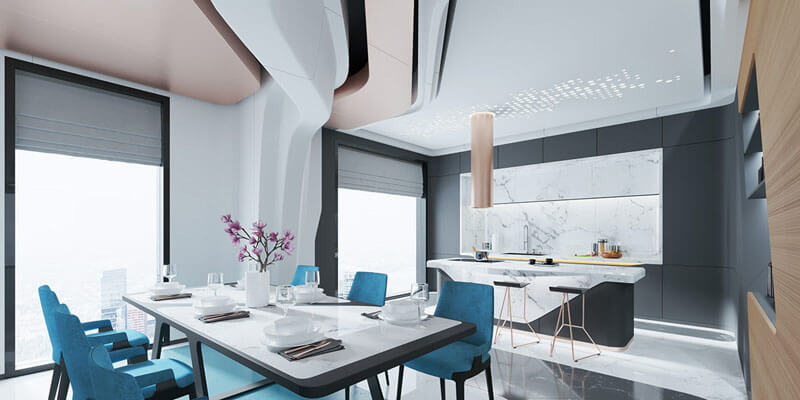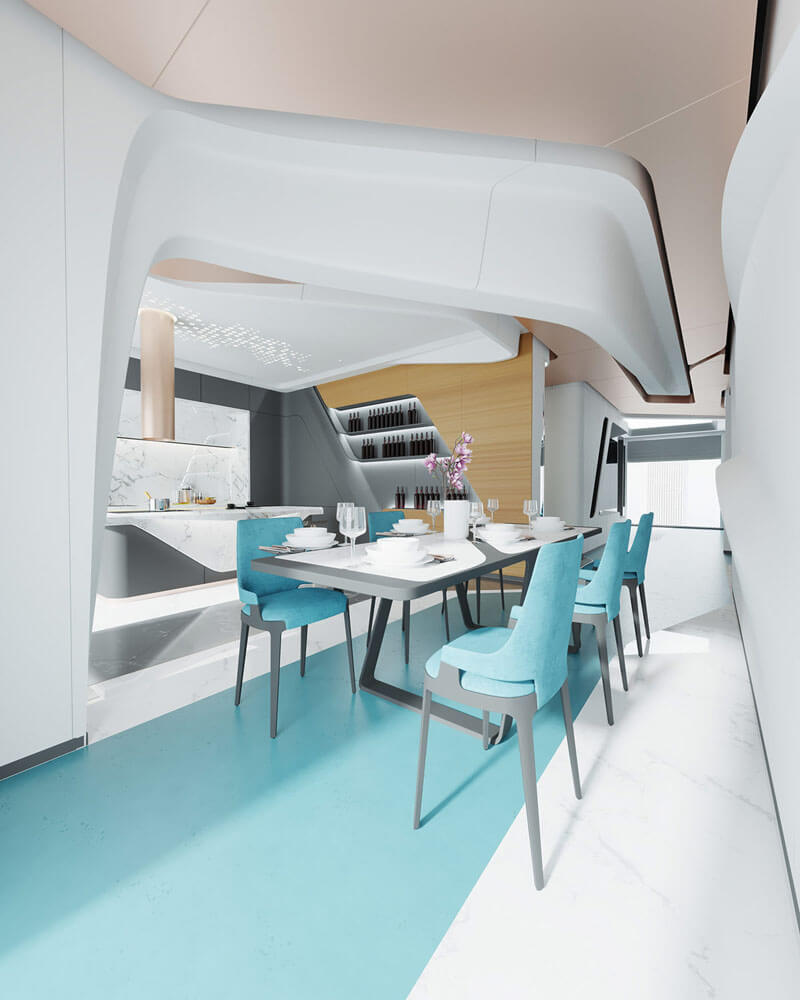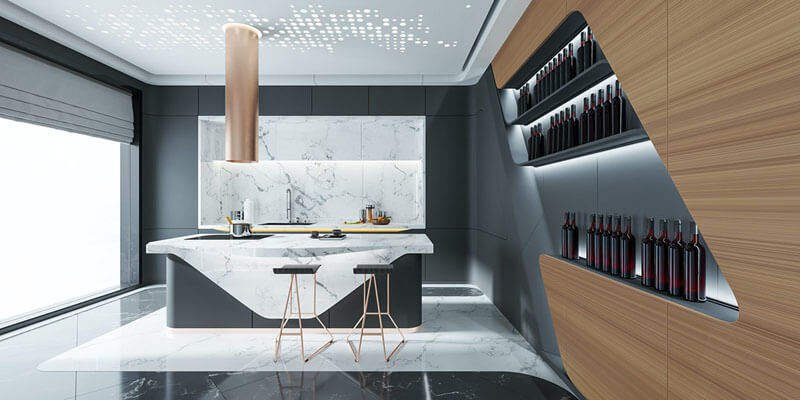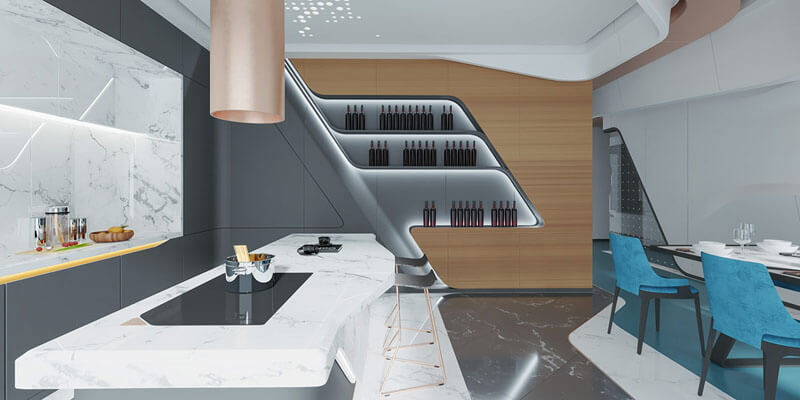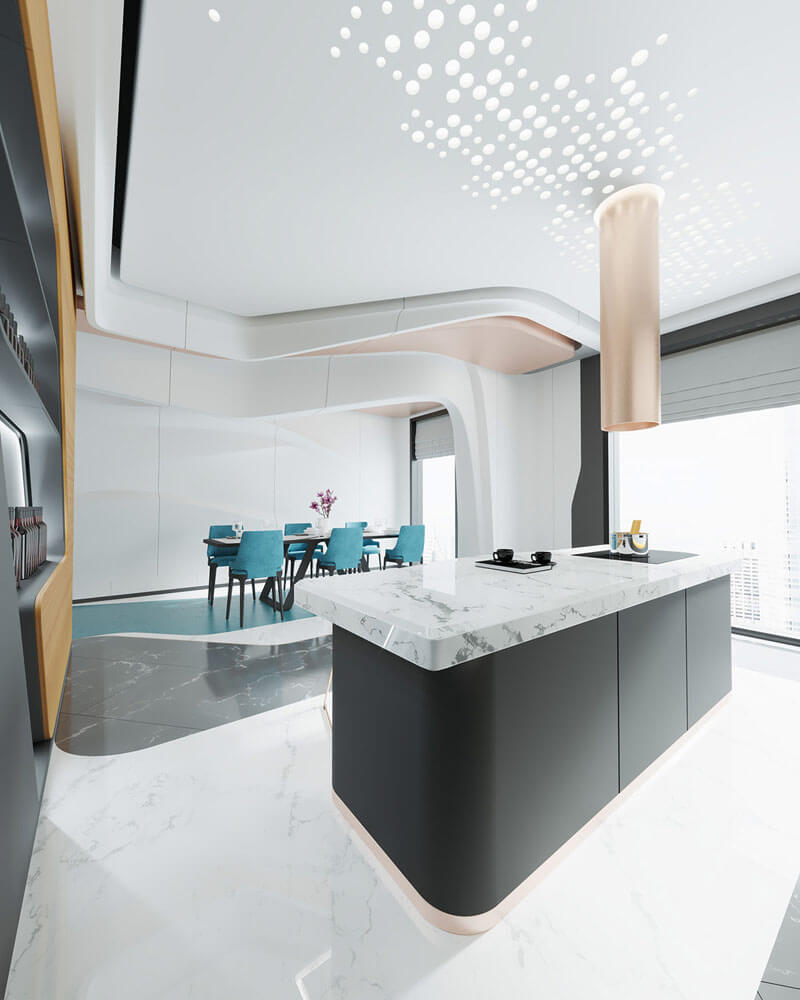 All the rooms in this place have a technological aesthetic. The sitting area that was visible from the main lounge is a small snug with a roaring fireplace. In the bedroom, illuminated tracks mark the headboard wall, like a giant piece of circuit board and more circuit board-like panels shape the ceiling and form a diagonal light track.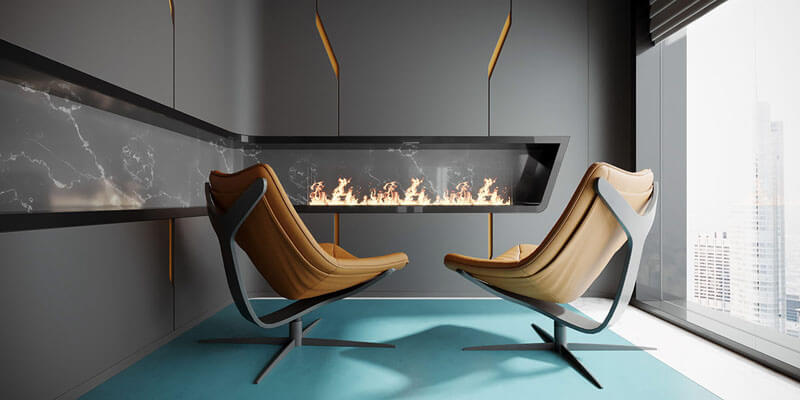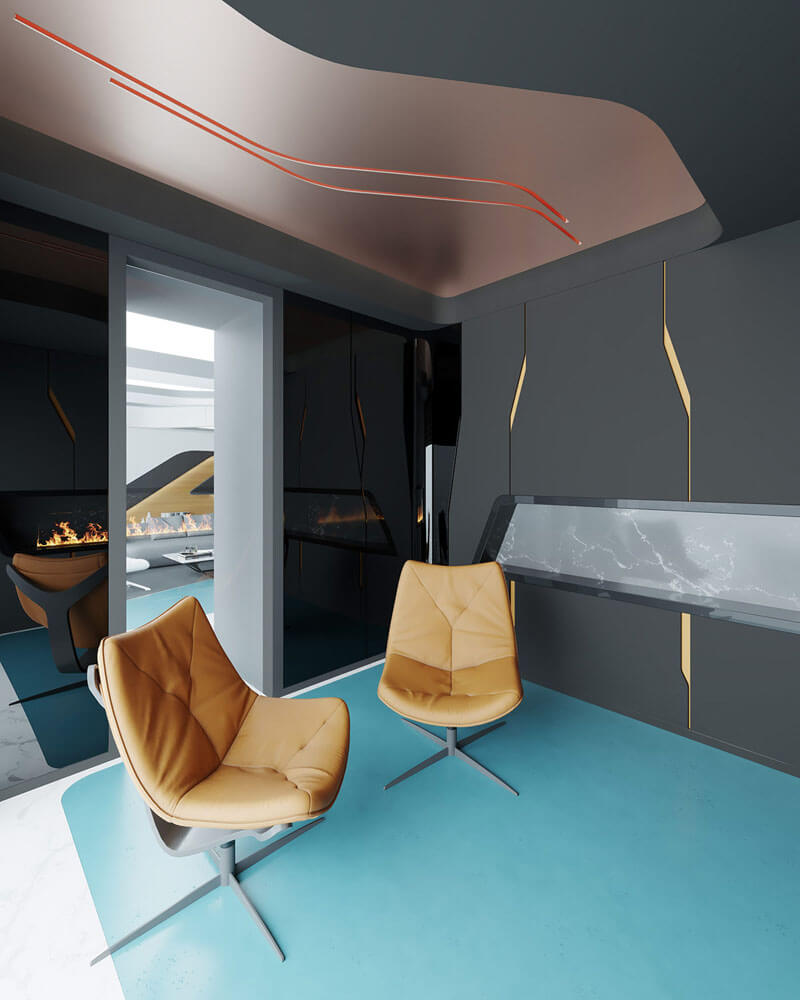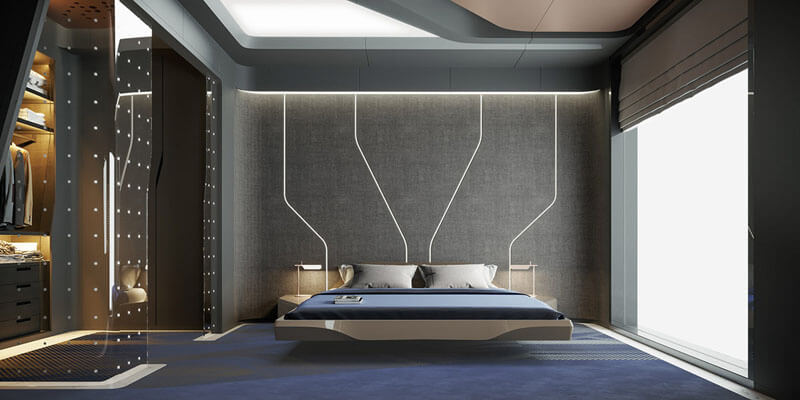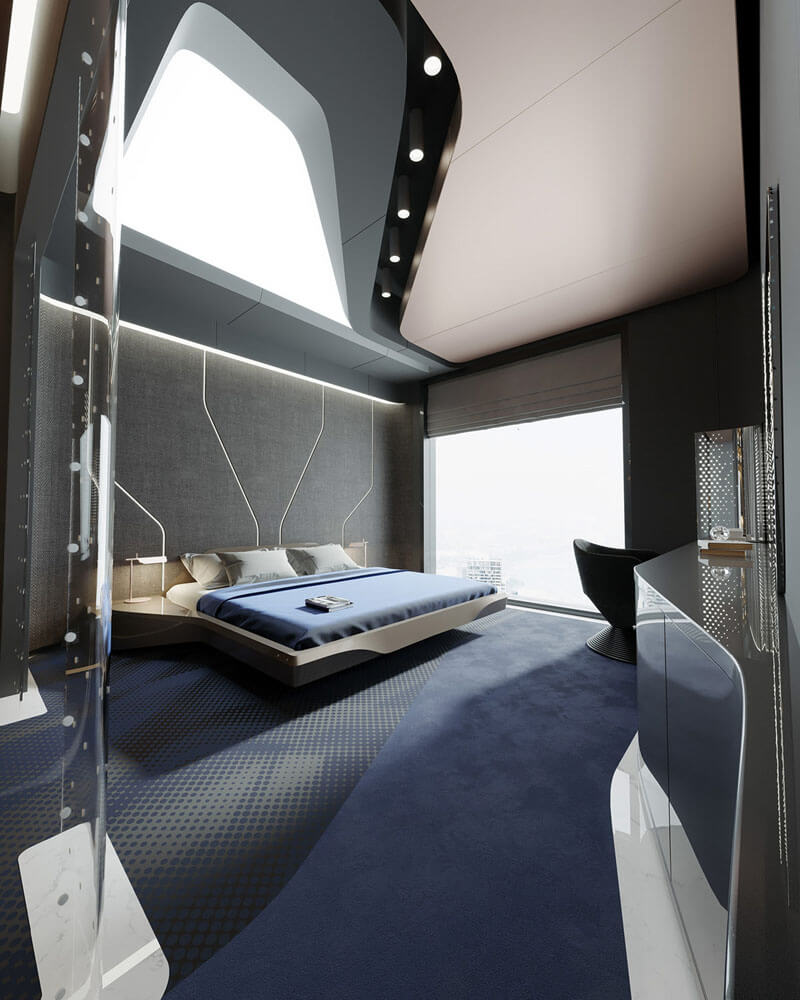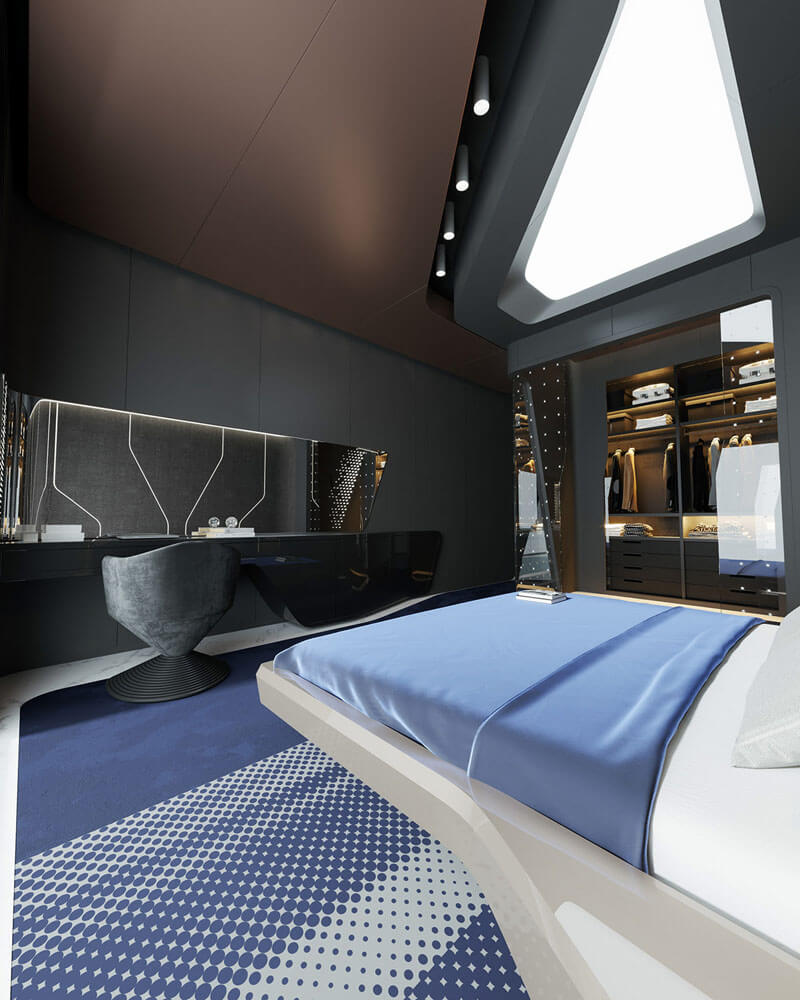 Even in the bathroom, the curing design continues. The sink and bathtub appear to curve out from the walls and into each other, in one continuous satisfying flow.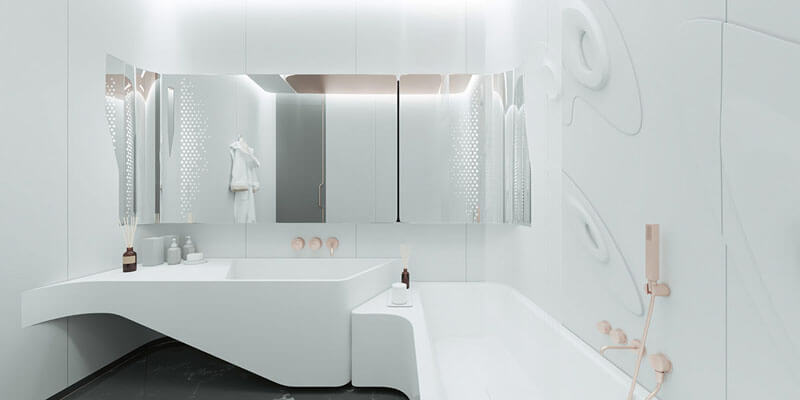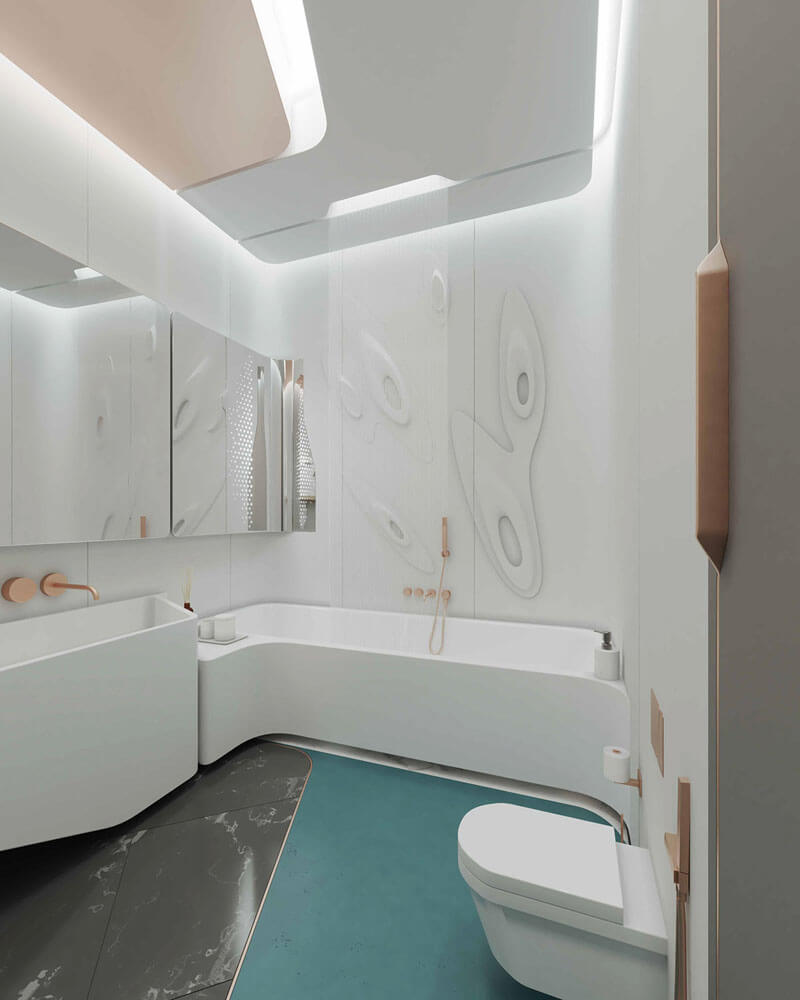 Do you like such type of design. Honestly, that is definitely not my cup of tea. I kind feel dizzy by just looking at the design.