House Cal is a contemporary residence designed by Nico van der Meulen Architects with the request of having separate accommodation for the client's 3 adult kids. To accommodate that and thanks to its location in a private estate, the house was designed to be open to the street with a glass link across a koi-pond as the entrance which separates the guest wing and son's suite from the rest of the house. The two other kids were able to have their own north-facing suites and accompanying lounges. For each room, Nico van der Meulen Architects planned balconies on both the north and the south side.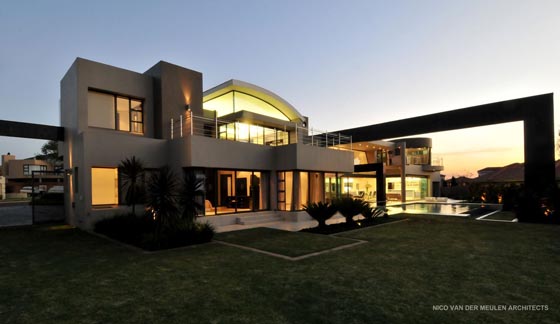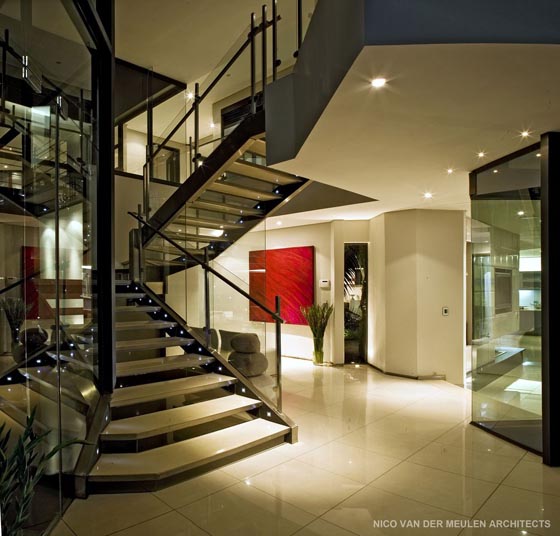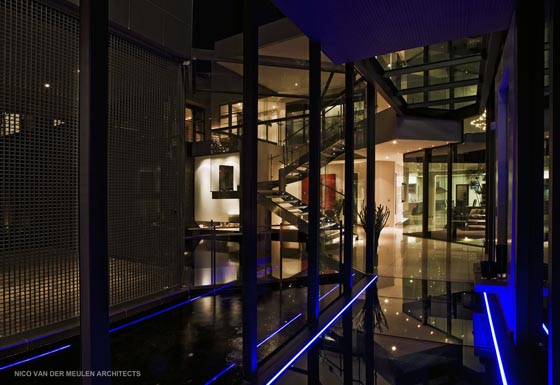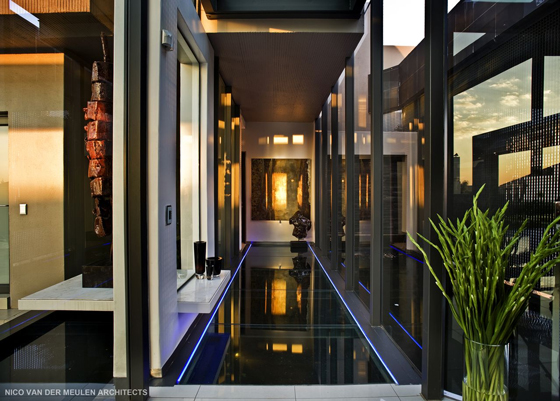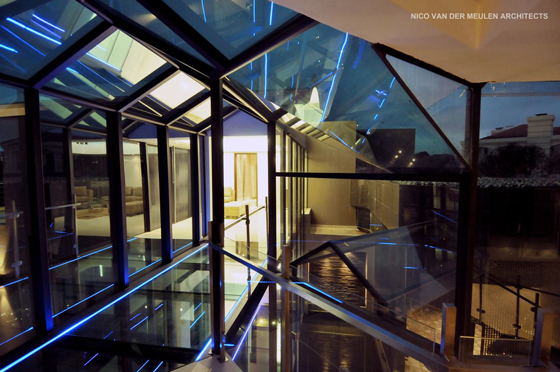 To get enough light into the house the architects designed double volume windows, deeply shaded to only allow winter sun into the living areas. The contemporary style is rendered thanks to the light-filled areas, the blending of indoor and outdoor through the sliding and folding doors that let one through to the lanai and the bar as well as the breakfast and family areas, or to the pool and the internal atrium.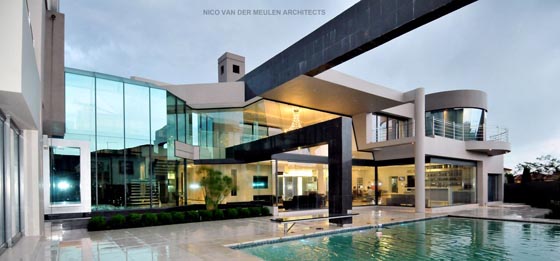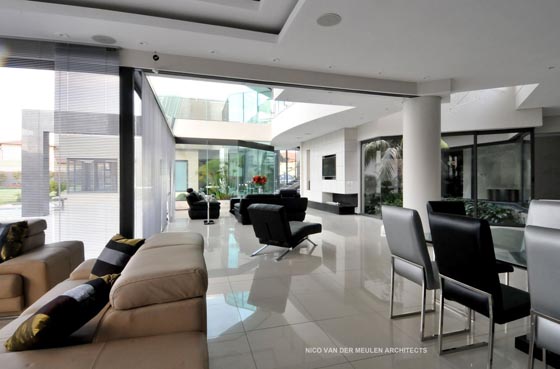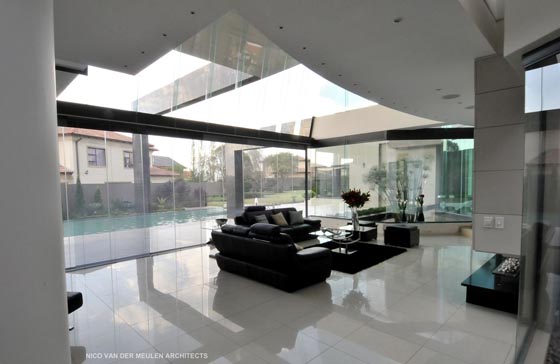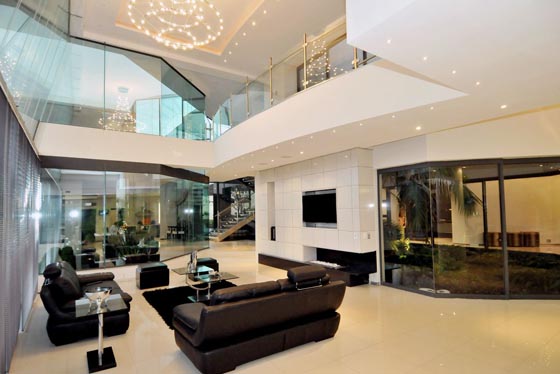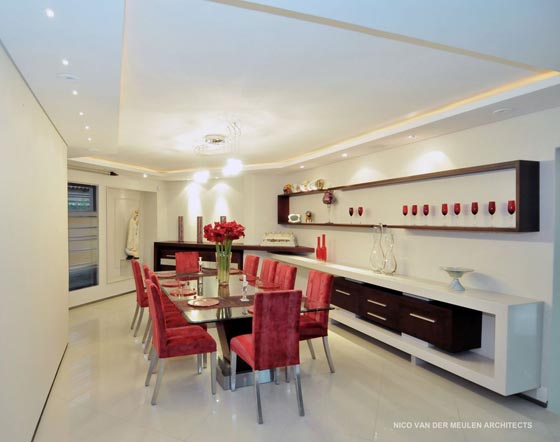 The street façade was deliberately fragmented to avoid a huge monolithic structure, and to create interesting details as one moves along the street boundary. Love the glass link over the koi-pond and the beautiful bathroom. Lucky kids to live this place.