Industrial Interiors are a big trend in these days. From exposed brick feature walls, bespoke raw concrete creations and characterful rusty steelwork accents, if industrial style is something you like, you get to check the apartment here.
Measuring 180 square meters in Vietnam, this industrial style apartment Interior has an air of rock 'n' roll (Architect: Le House). Its "romantic bohemian" homeowner enjoys a plethora of chill out spots across a large industrial living space and upon a steel constructed mezzanine. Panoramic views can be enjoyed from the entire open plan living room and the length of the mezzanine. Industrial style lighting descends through the double height void to illuminate the dining area.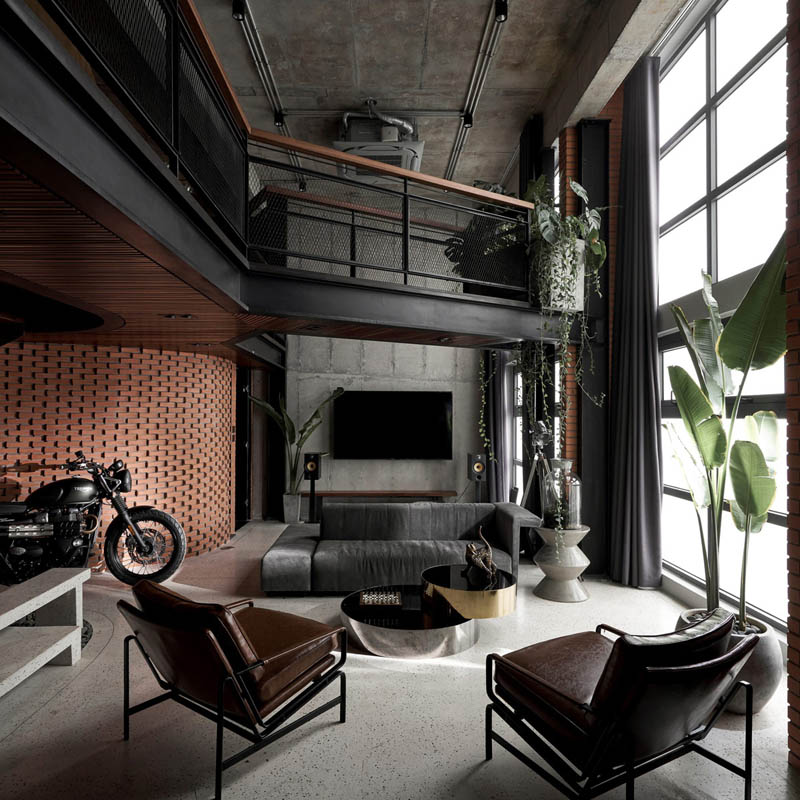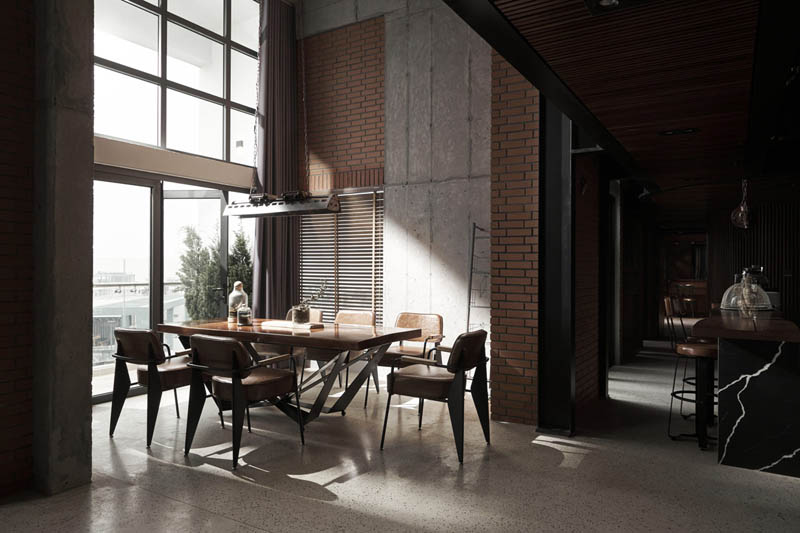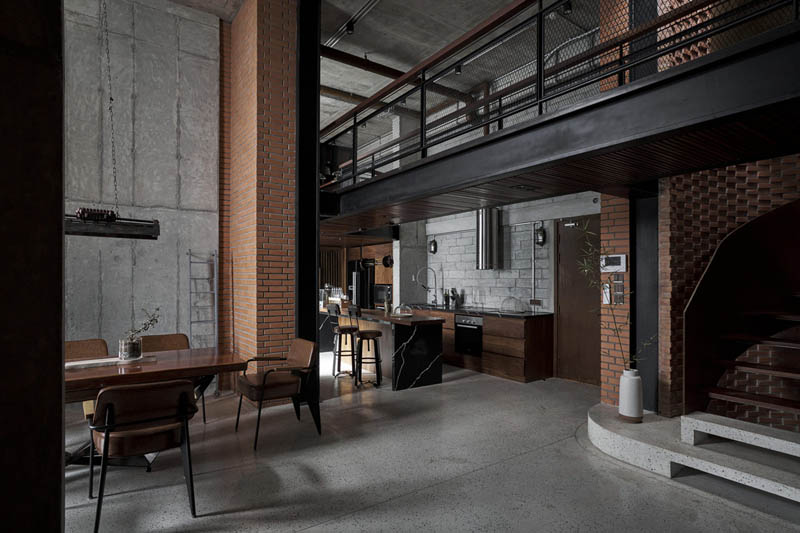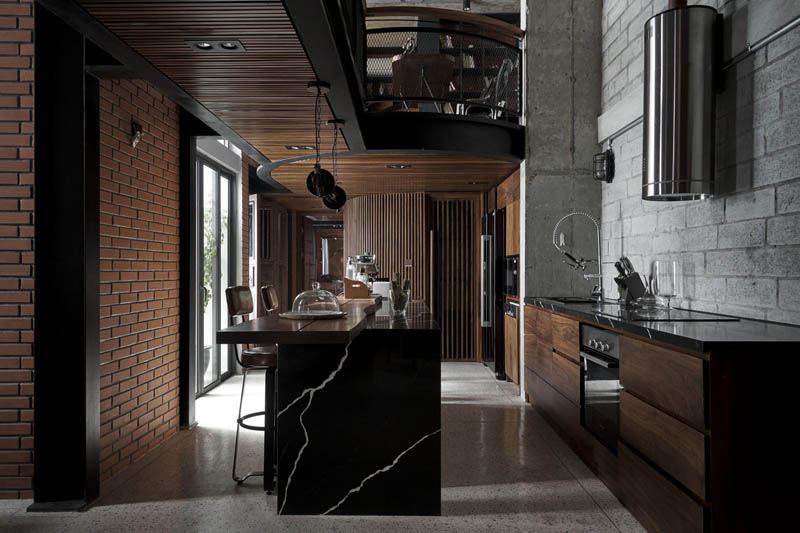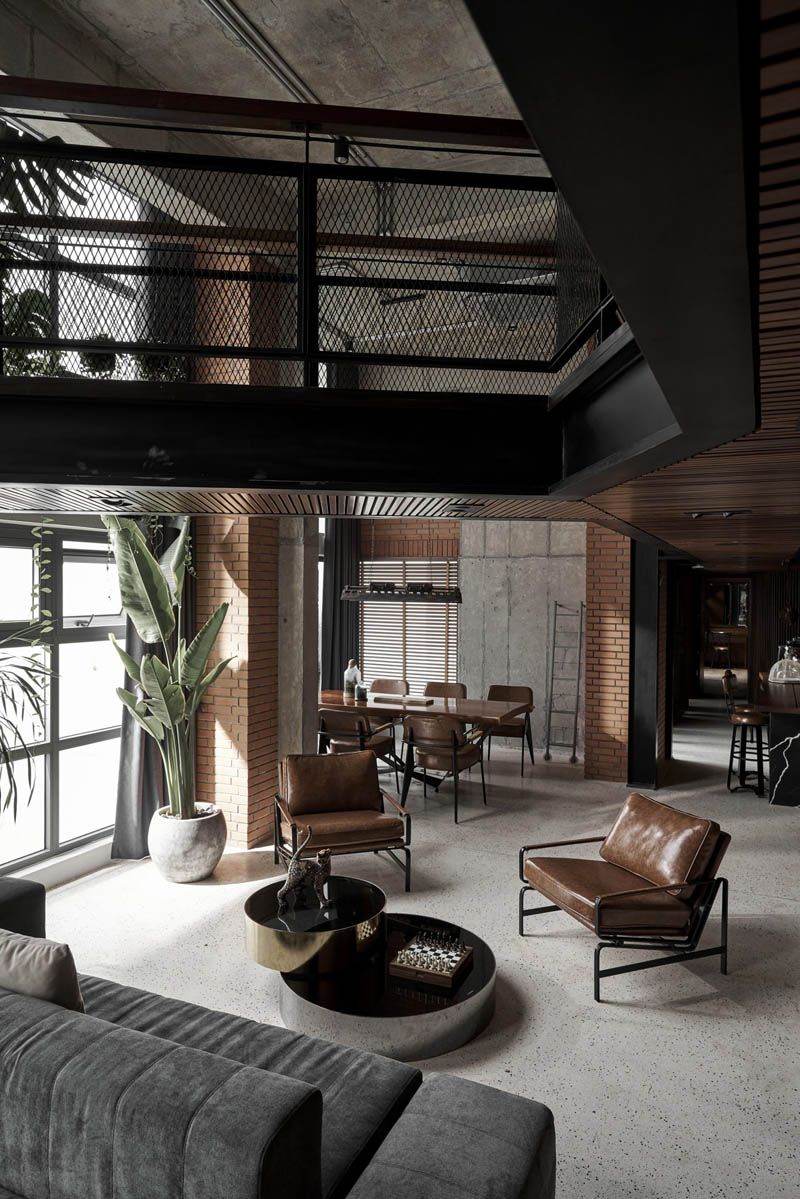 Unlike the normal home, exposed brickwork and bare concrete are everywhere. There is even a curving feature brick wall and a terrific backdrop against which to display a beloved motorcycle. Two brown leather chairs sit across from a charcoal grey upholstered sofa in the lounge arrangement to fashion rich and interesting tonal layering. A large indoor plant contrasts against the red brickwork and guides the eye up to the underside of the mezzanine floor.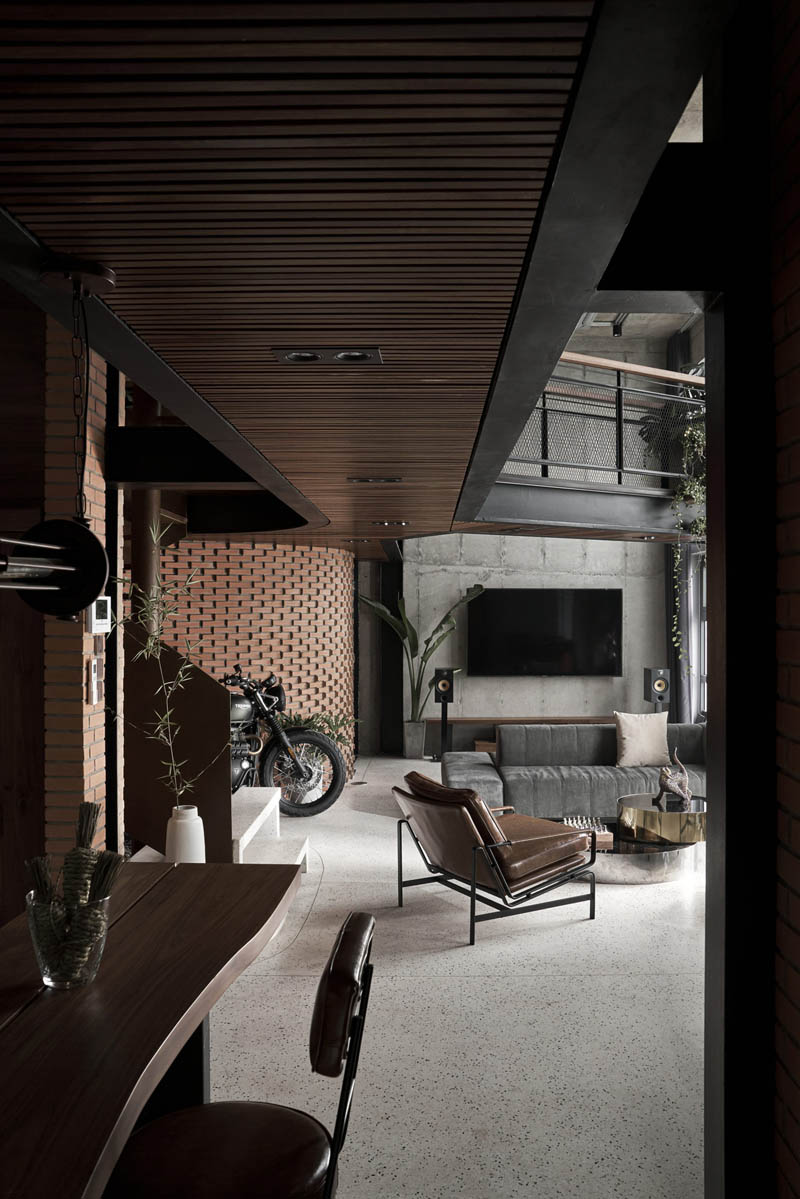 A steel staircase design spirals up to the mezzanine from a unique concrete bench base. There are even some pebbles/stones under the bench to make the place feels a bit natural.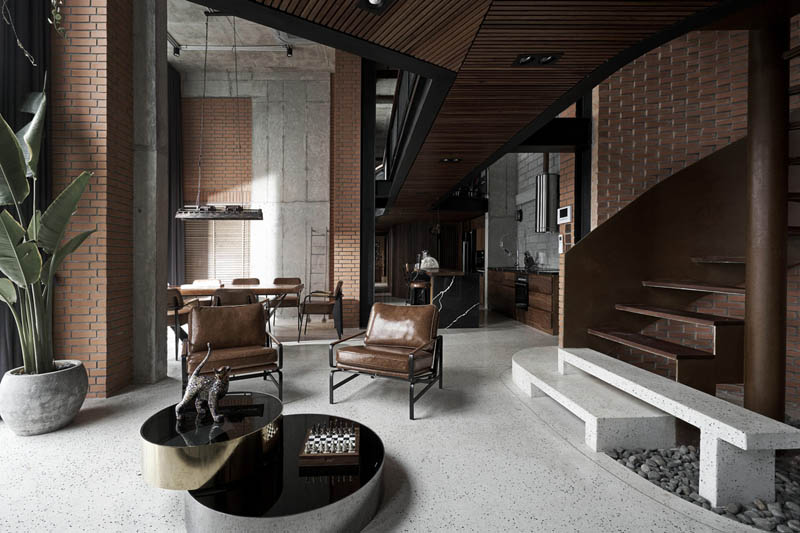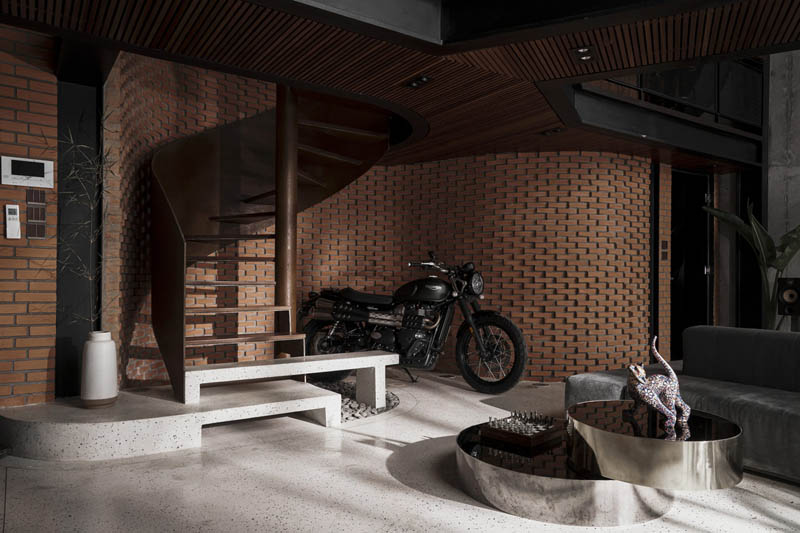 Inside the master bedroom, a unique platform bed is angled toward the view. In addition to the master bedroom area on the mezzanine, there are also two more bedrooms in the home, for friends to stay over and for future children.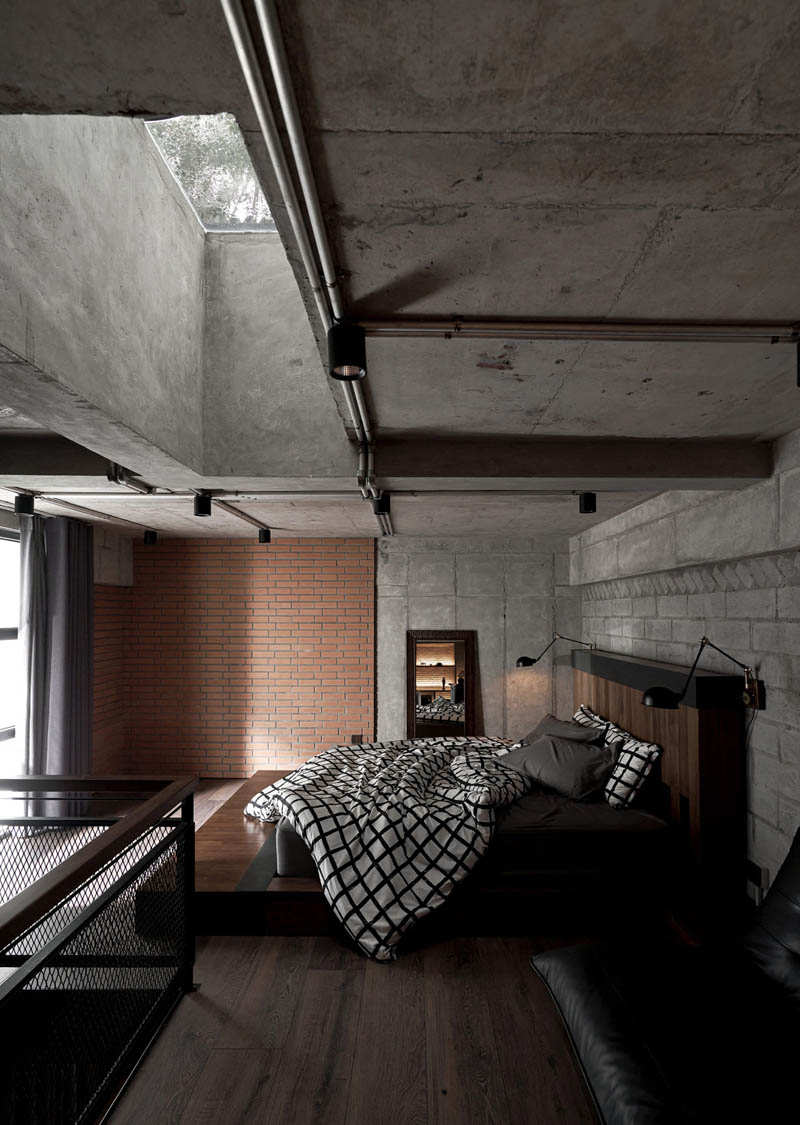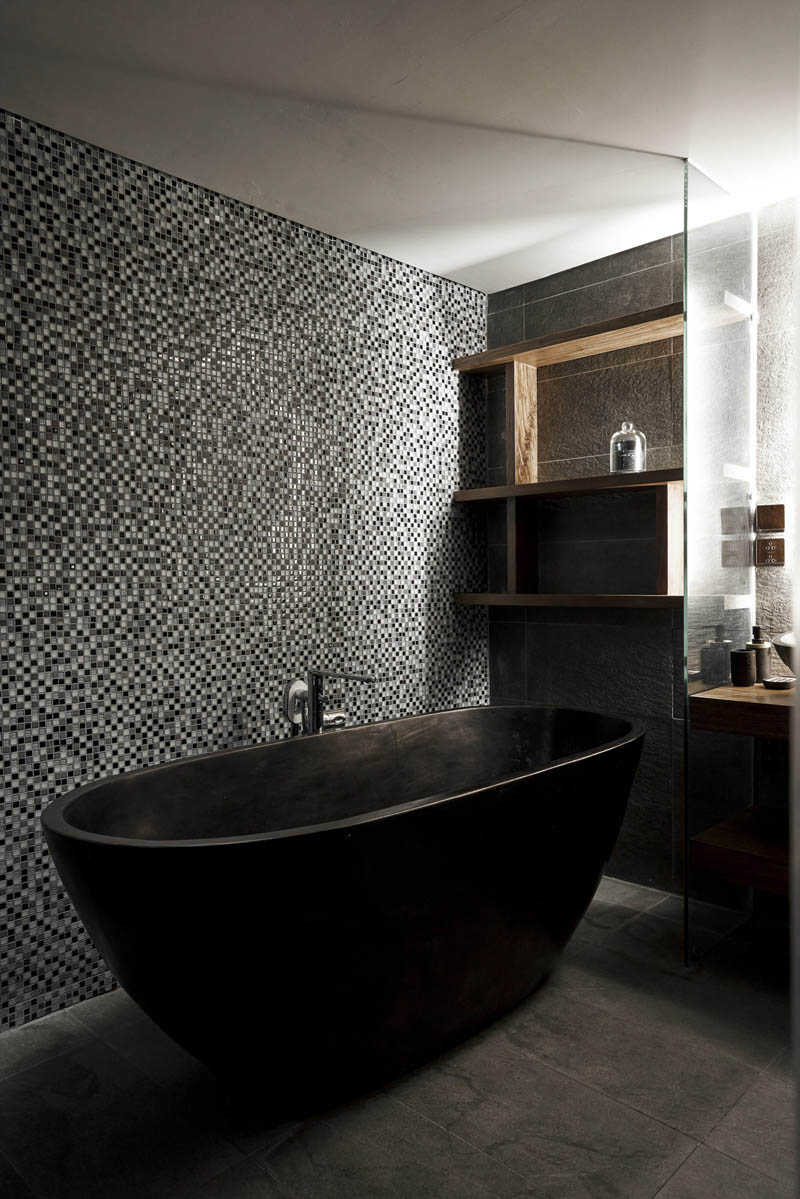 An industrial home office looks out over the mezzanine. The workspace is situated just outside of the master suite.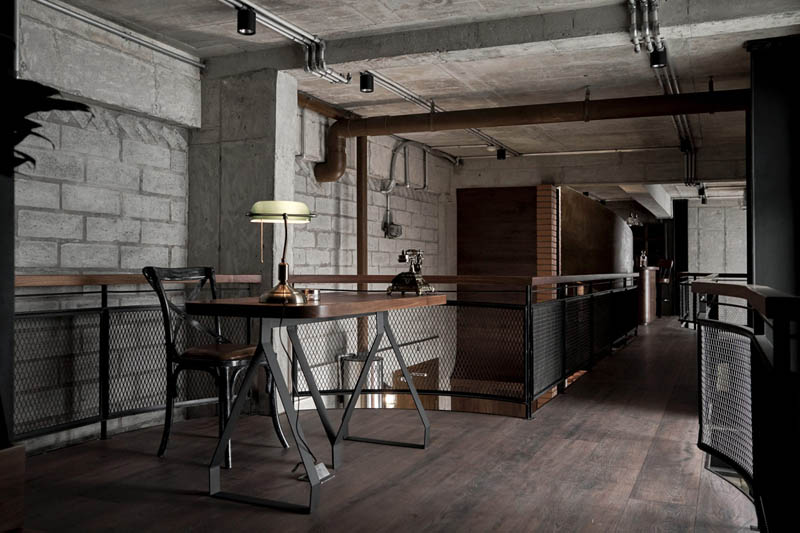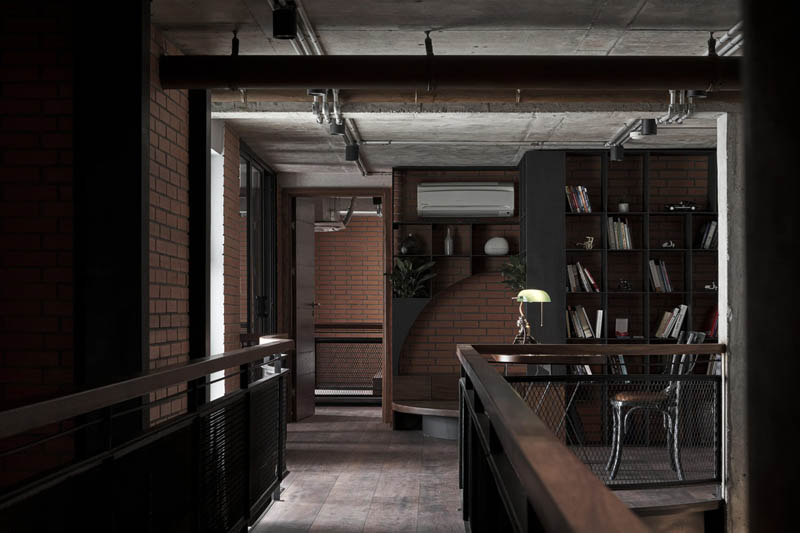 There is a small home bar at the opposite end of the mezzanine.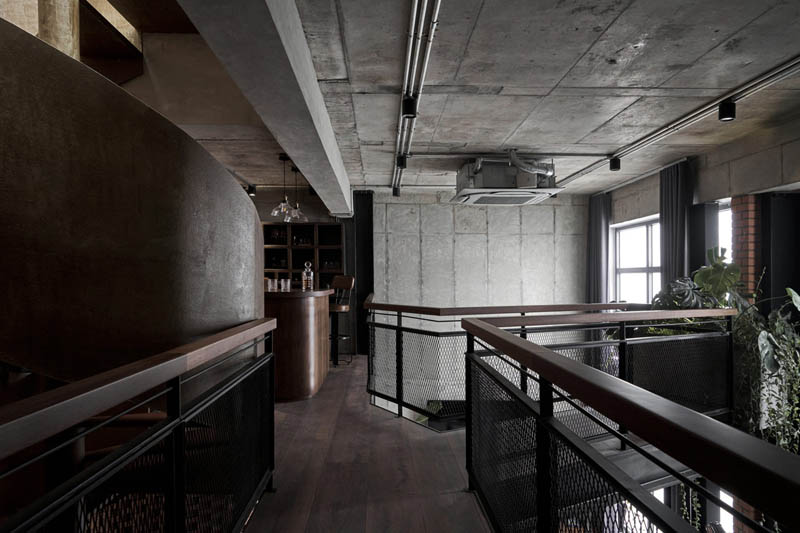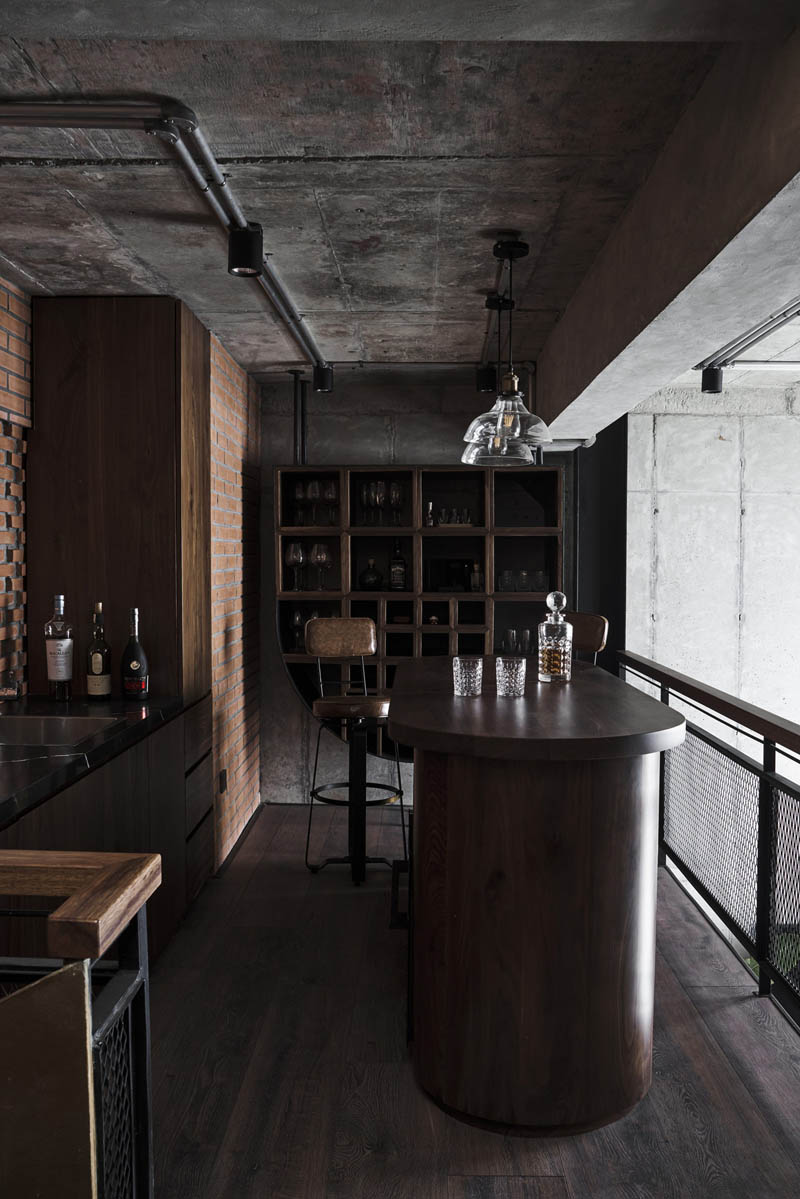 Floor Plan