Holiday pie is a kind of tradition. But for this holiday season, instead of a full size pie, bake a batch of sweet or savory pocket pies in fun seasonal shapes might be something worth trying.
Coming in three shapes: Christmas tree, mitten and snowflake, the hinged molds make it easy to cut and seal rolled-out dough to create neat hand pies.
Simply put the cut dough into the mold, then stuffed it with your favorite fillings. Close the edges of the mold to get a neat hand pie. The hinged design will create dual crimping to securely seal dough around filling.
This set of Christmas themed hand pie molds is perfect for upcoming holiday. And how about spend sometime with family and make some delicious snack pies.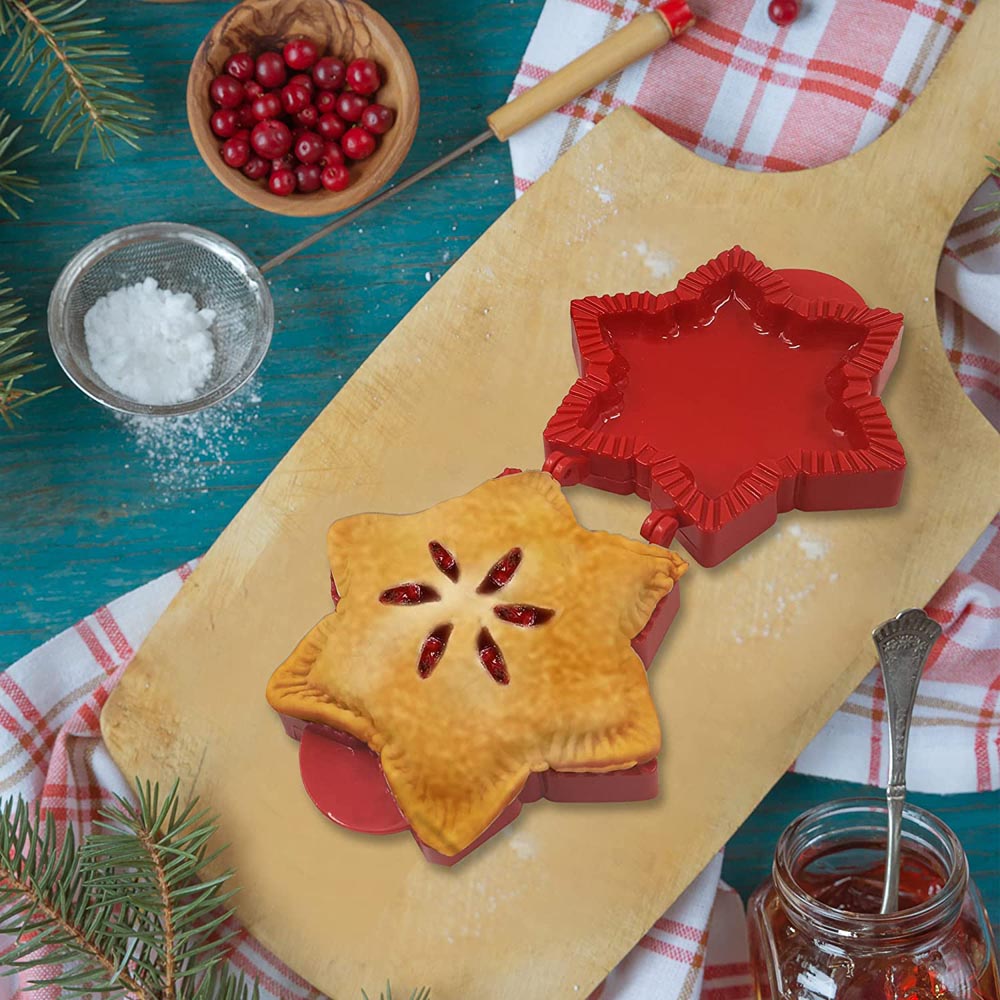 Dimension:
Snowflake: 5*5.2*1.6 inch
Mitt: 4*6*1.6 inch
Christmas tree: 4.8*6.6*1.6 inch.
Material:
The mini pie mold is made of BPA-free ABS plastic, which is safe and durable and easy to clean.
We are a participant in the Amazon Services LLC Associates Program. If you make a purchase, Design Swan may earn an affiliate commission. Please read our disclosure for more info.