The biggest day of the year is fast approaching; 29th April at Westminster Abbey people will be gathering to see Prince William and Catherine Middleton join together. The couple have set up the Royal Wedding Charitable Gift Fund which will see a number of charities benefit from the big day.
We have seen the influx of memorabilia that has started to surface as people getting into the wedding spirit. Anything ranging from tea sets to stamps have been created with the big day in mind. A trend has shown up with the interior design community. The trend for using all white across a whole room has become very apparent of late. Perhaps lending from the Scandinavian look; all white walls, furniture and accessories give that fresh clean look which many people aim to emulate.
There are so many options of these beautiful white furniture and accessories, like this elegant Chesterfield sofa which incorporating a fully buttoned seat and double buttoned front border. The Scroll arm facings are finished with a line of hand tacked metal studs.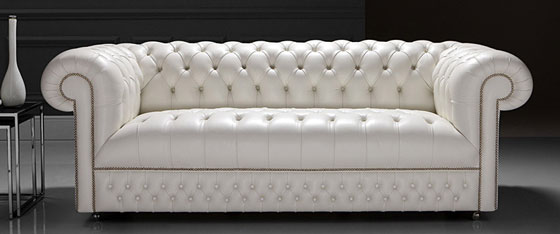 Or those beautiful Candlesticks. vase and cushion will make the perfect addition to the decor of any room in your home, adding a touch of sophisticated elegance to your space.