This tasty-looking and almost too-cute-to-eat bear cookie is made by Maa Tamagosan a Japanese chief specialized in French cuisine. She made those cute bear with nuts, chocolate or candy then sell them in packages. And now, she generously share her recipe with the world. Follow the instruction, now you can create your own hugging bear. It will be a great exercise to do with the family. And you can change nuts into candies or anything else that won't melt with your own imagination.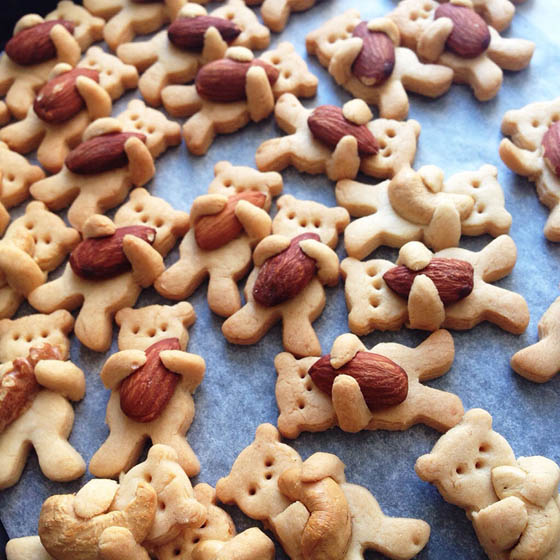 We are a participant in the Amazon Services LLC Associates Program, an affiliate advertising program designed to provide a means for us to earn fees by linking to Amazon.com and affiliated sites.
Ingredients:
110g Cake flour20g potato starch Pinch of salt
40g of beet sugar syrup10g Honey30g Salad oil
Optional: pinch of Cinnamon powder and cocoa powder
Instruction:
Preheat Oven to 160C or 320F
Combine cake flour, potato starch, salt, (and cinnamon) in a bowl with a whisk
In a separate bowl, mix sugar syrup, honey, and salad oil with a whisk until all combined
Combine both wet and dry mixture with spatula until it becomes a dough
Roll the dough into a sheet
Using a Bear cookie cutter, cut out shape of bear
With the tip of chopstick, make holes for eyes and noses
Put an almond/Walnut/Cashew on top of the bear's stomach
Bending the hand of the bear to hug the nut. Press lightly to make it stay in place.
bake for 10 minutes, (for a lighter colored bear bake for 10-15 minutes under 150C/300F)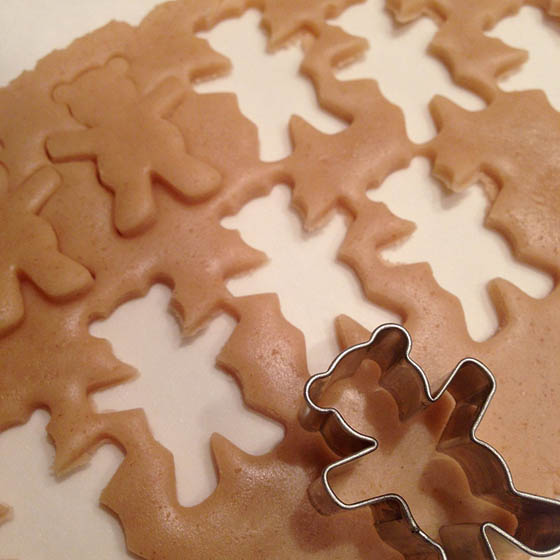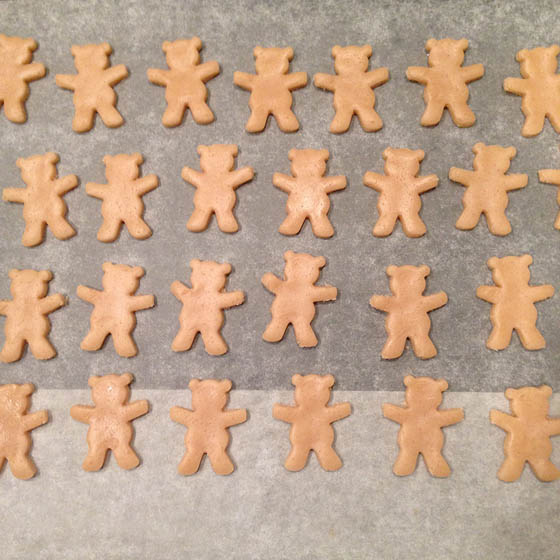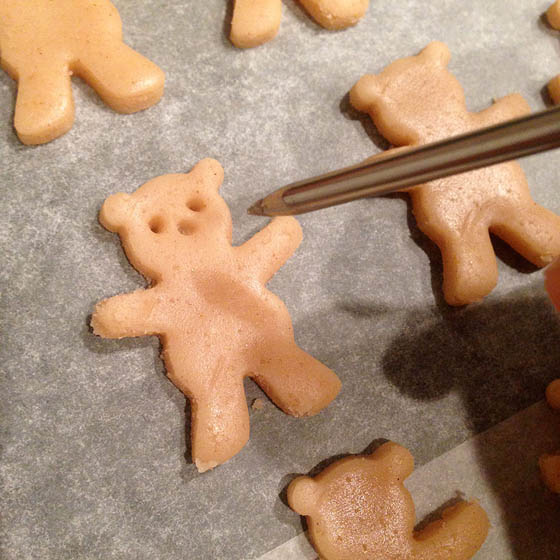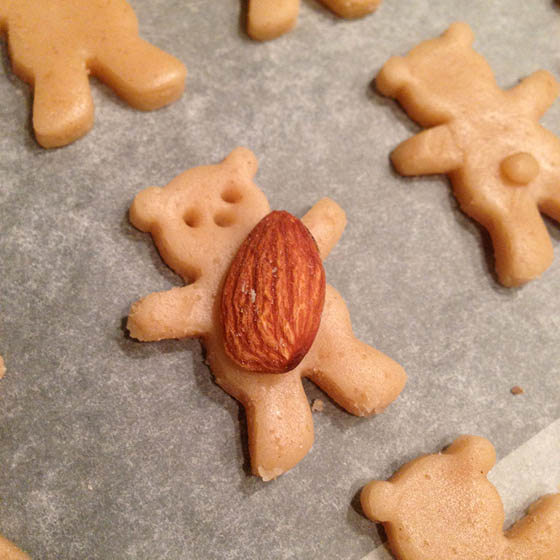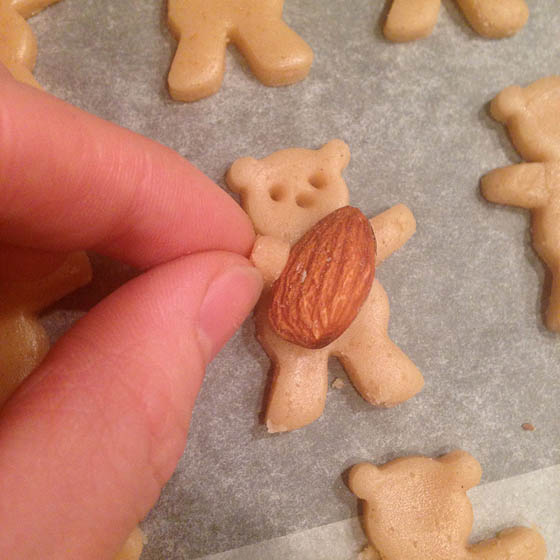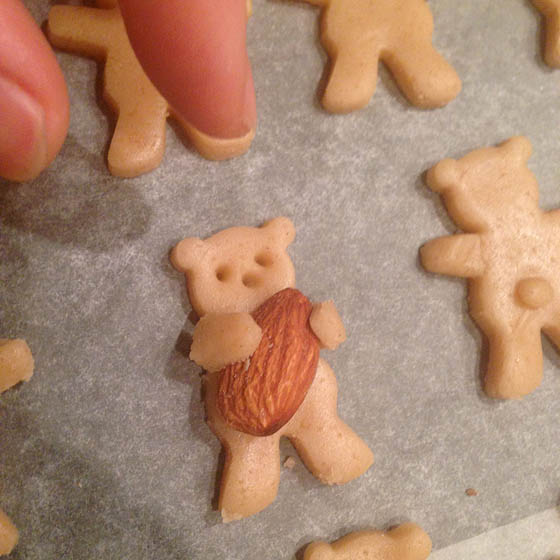 You can get the bear cookie cutter on amazon and watch the video tutorial here.