The idea for a portable extractor hood came to designer Maxime Augay after his own experiments with cooking and using the standard hood right above his countertop. "It works well, but is very difficult to keep clean". If you ever tried to clean hood, you will totally agree with that. You might think, then why we need a hood in our kitchen. The fact is, as long as you cook anything with oil or fat, greasy fumes are something can be avoided. The job of the hood is to channel those greasy fumes out of your kitchen. Hence, even with the cleaning challenge, hood is still useful. But the bad thing is, not every kitchen come equipped with hoods.
Determined to find a solution that ticked all boxes, Maxime designed a compact countertop fan that was powerful enough to suck and filter out the fumes coming off the stovetop, while being quieter than your average exhaust fan. Styled almost like a Dyson Bladeless Fan, the AirHood is a portable hood that sits on your countertop, sucking in the fumes from your stove, induction cooker, or even your grill. Available in both wireless and wired formats, the AirHood works partly like a chimney, and partly like an air purifier. A switch on the top lets you choose between three fan speeds, depending on what you're cooking, and the AirHood even comes with an optional Base Boost – a platform that elevates your hood by a comfortable two inches. Once switched on, the AirHood pulls fumes into its inlet, where the air first passes through an oil filter that traps the grease, and then an activated carbon filter that purifies the air of any toxins. Clean air then makes its way out of the outlet at the back of the device, keeping your kitchen air clean and eliminating the risk of accidentally triggering your smoke alarm. When not in use, the AirHood serves as kitchen decor, thanks to its minimalist, sculptural appeal. You can either leave it on your countertop or hang it on a wall.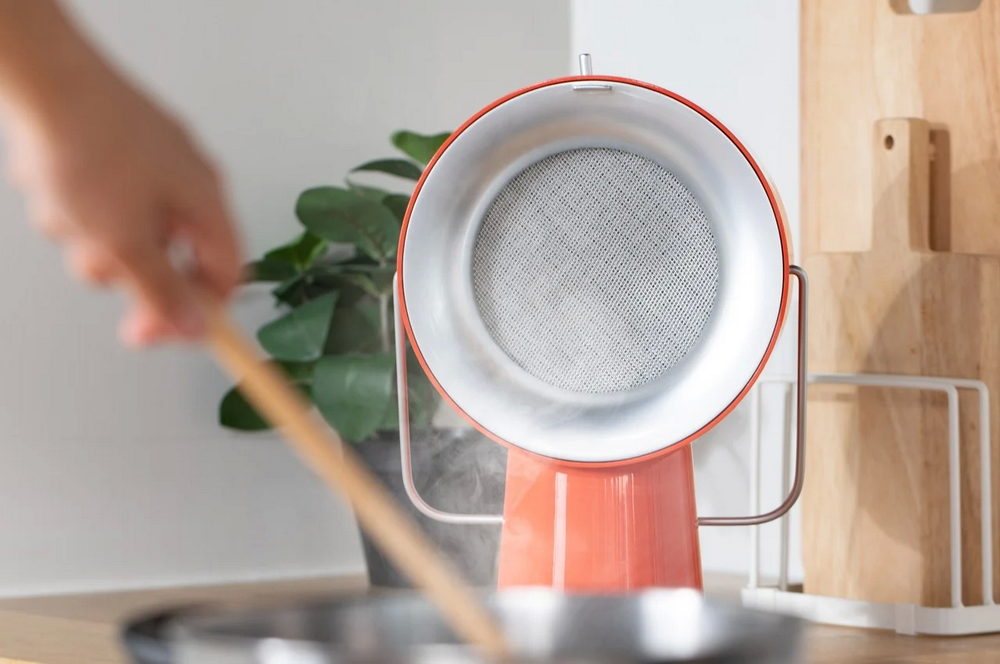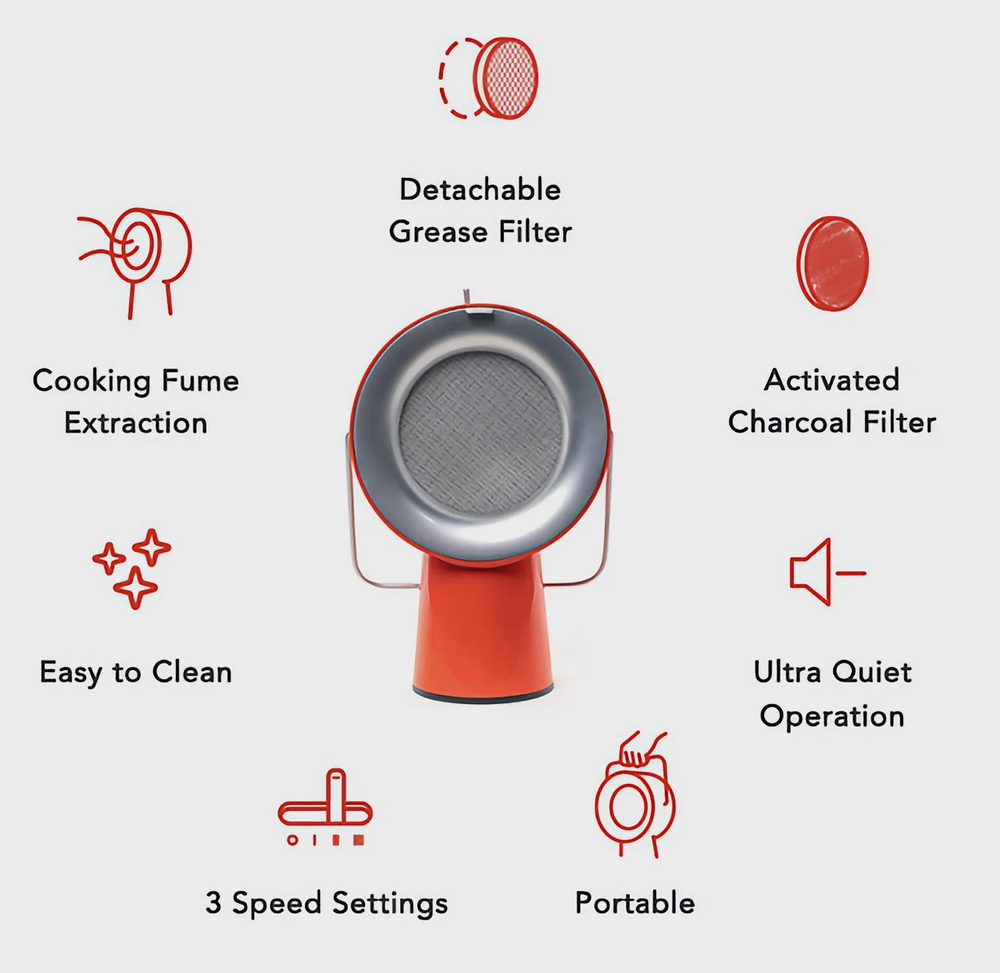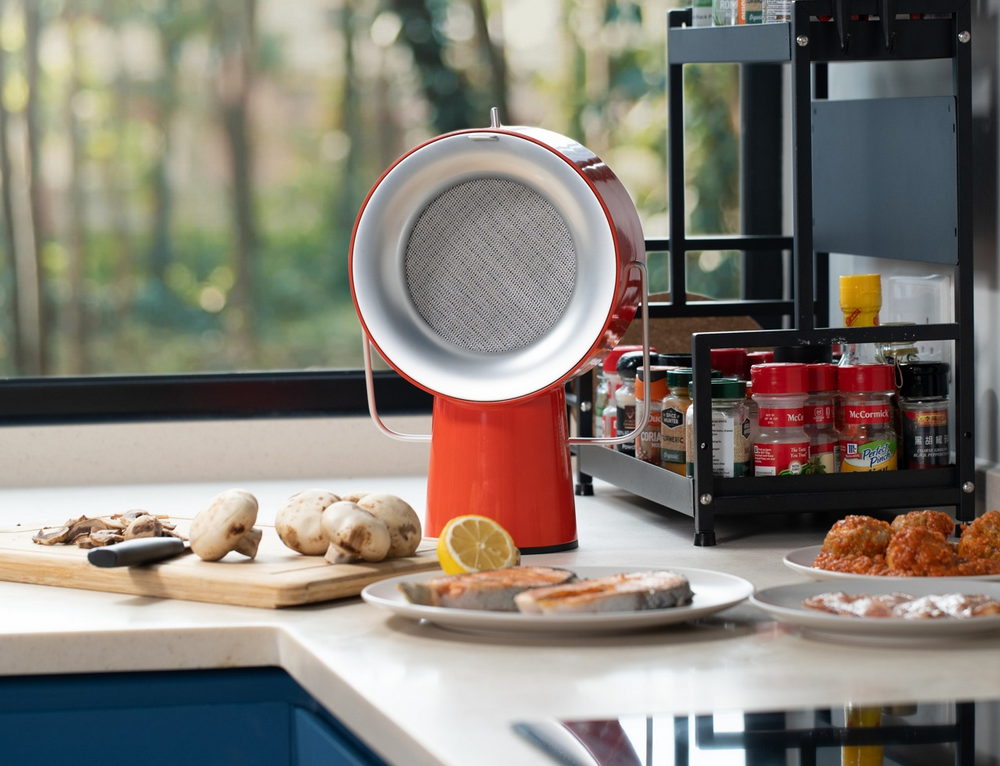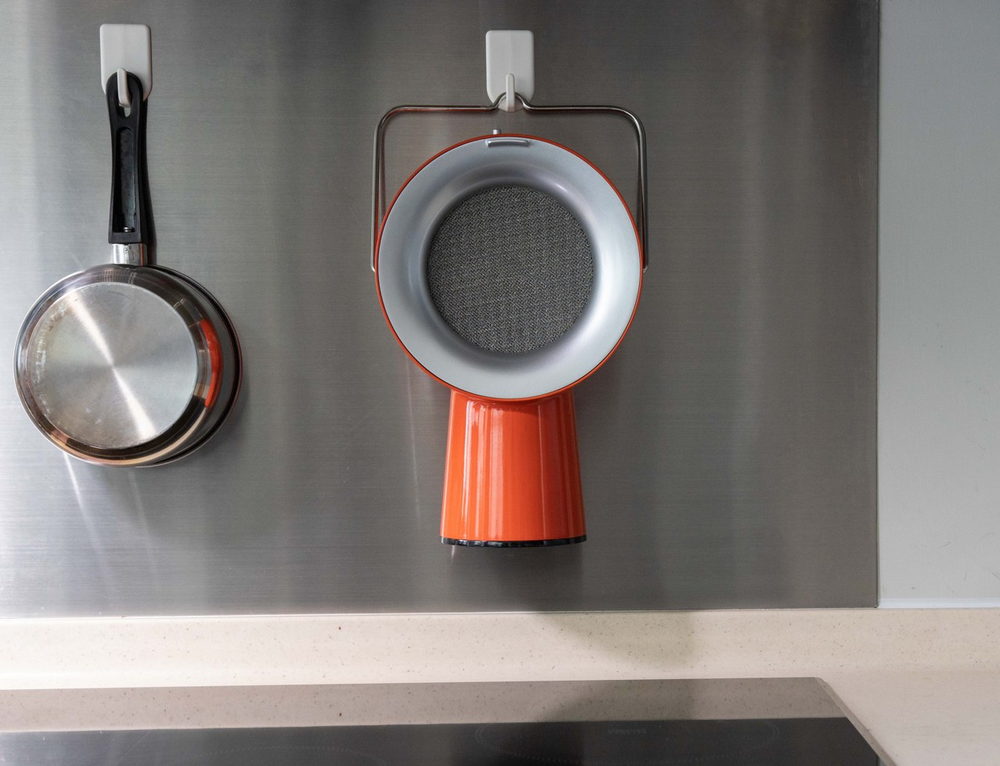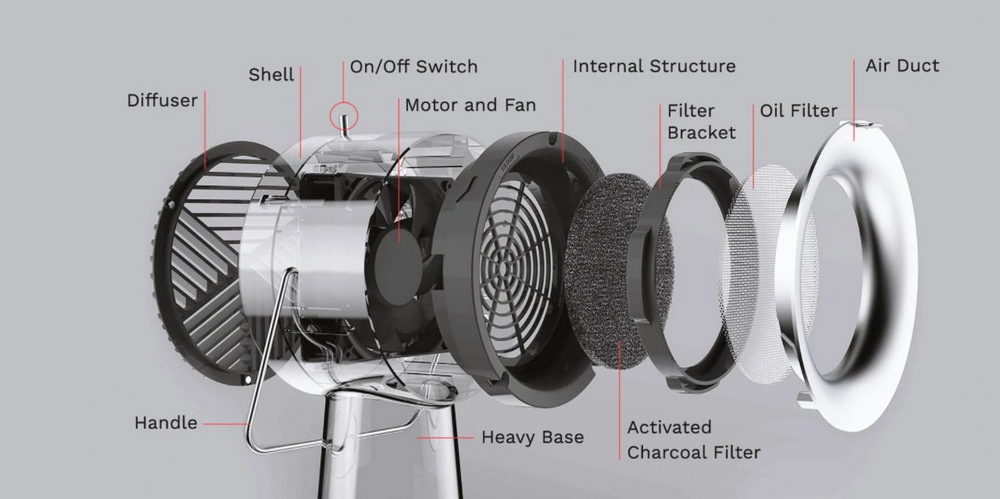 Aside from being portable, the AirHood is easy to clean too. Its simple surfacing and polished plastic construction allow you to clean your AirHood with just a damp cloth. Besides, the internal filters are replaceable too, giving you a hood that lasts as long as your cooking escapades do.
AirHood is a fully funded kickstarter project which suppose to be available in October, 2022. If you happen to live in a kitchen that can't have an overhead hood installed, that probably is a good option.