The Barbox is an elegant 4-in-1 mini bartending tool set for every home. Balancing a hand-crafted rustic home décor and a complete professional bartender kit makes the Barbox sleek enough to look almost like an art piece.
Although its front door can double as a picture frame, I think it looks better by showing all its inside goodies. Of course, as a bartending kit, the most important thing is to keep your barware tools organized and accessible at all times. Barbox has perfectly fulfill this requirement.
According to designer, Barbox can be mounted or standing on a counter. I would suggest mounting it to take advantage of its bottom glass rack. Personally, I think it looks better on the wall as well as make good use of vertical space.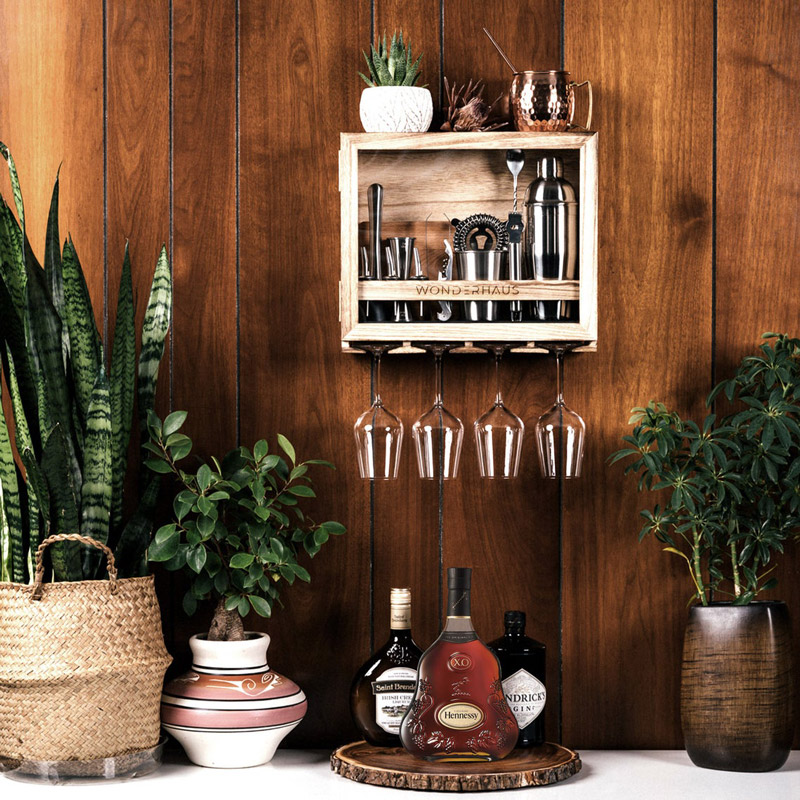 Here are the specification. Packed in a wall-mountable wood storage case, Barbox comes with a 17-piece tools, including:
bar mat,
cutting board,
25 oz cocktail shaker,
two-sided jiggers,
Hawthorne strainer,
mixing spoon,
muddler,
3 liquor pourers,
corkscrew,
ice tongs,
zester and utility cup,
portable stand,
glass holder,
protective box,
mounting kit.
Whether it's a housewarming gift for a new home, a holiday gift or a birthday gift, the Barbox is the perfect gift for those who wants to own a little home bar. Buy from Etsy.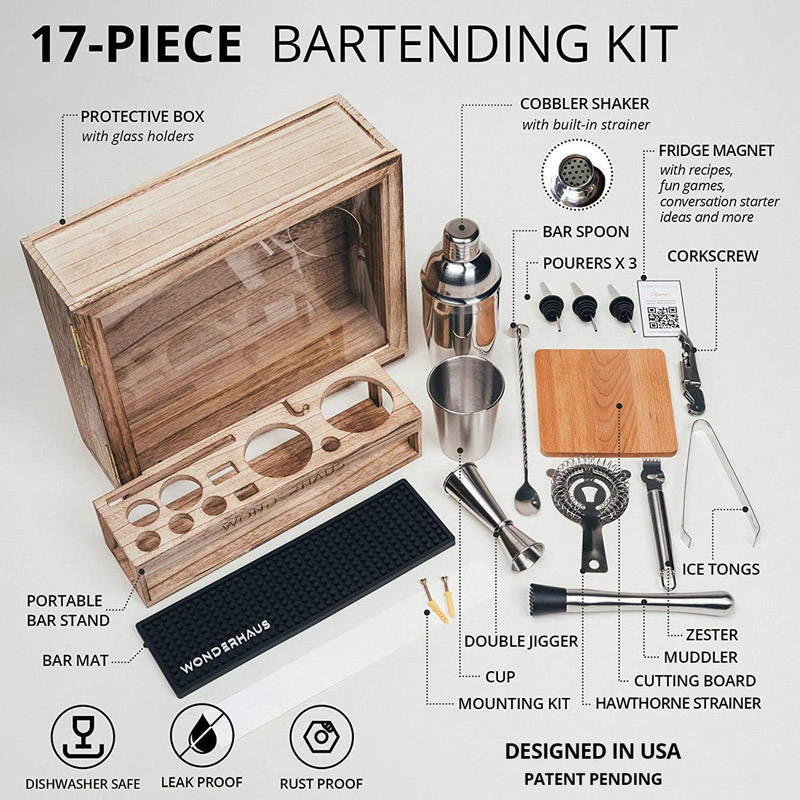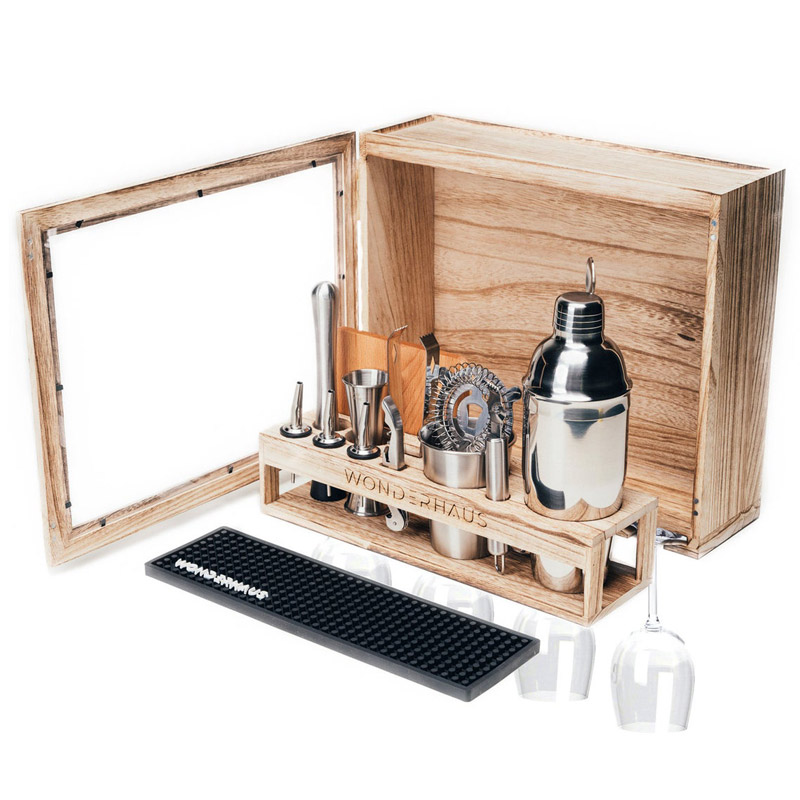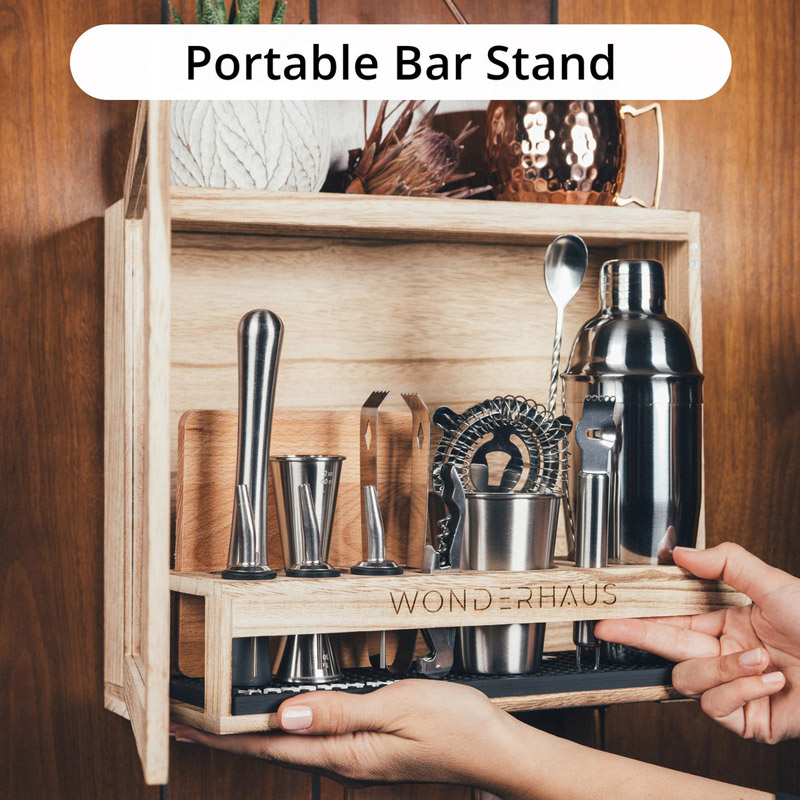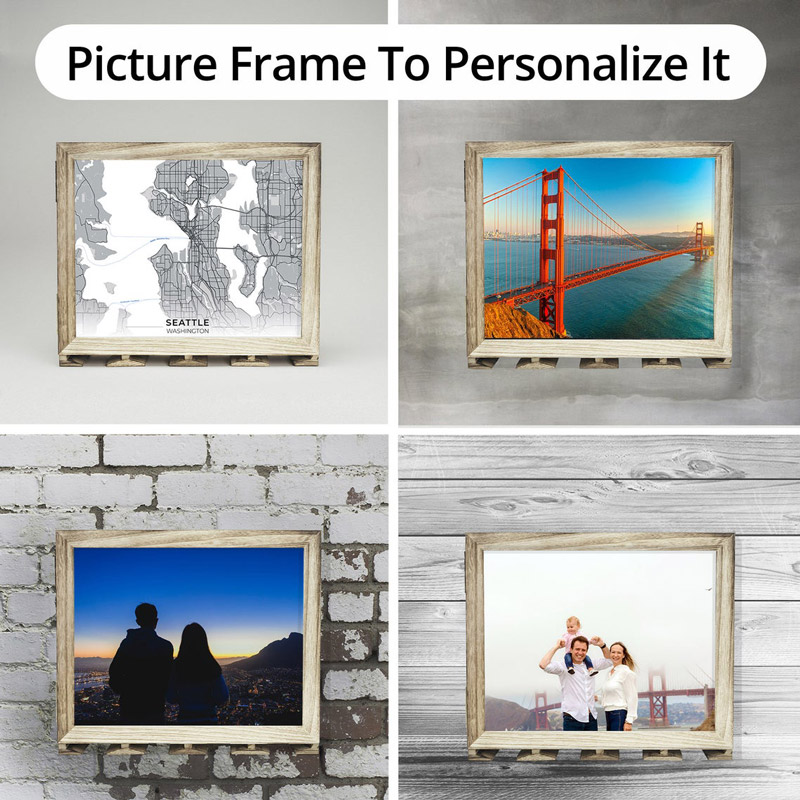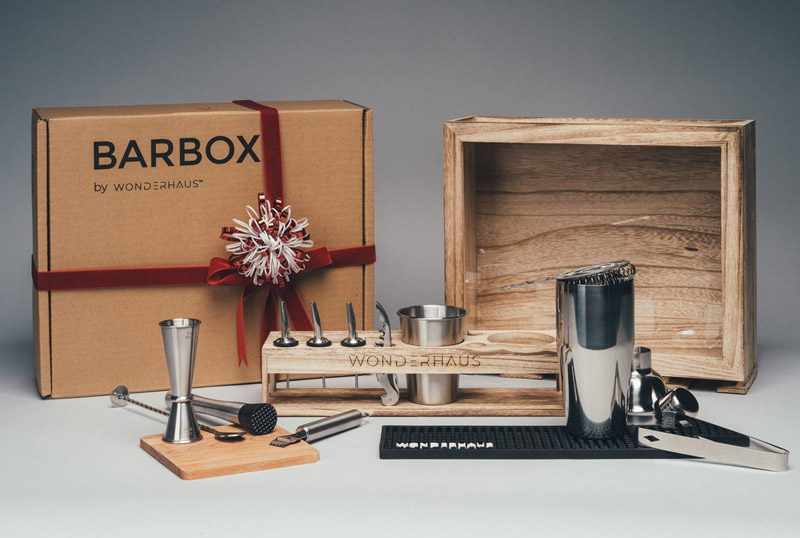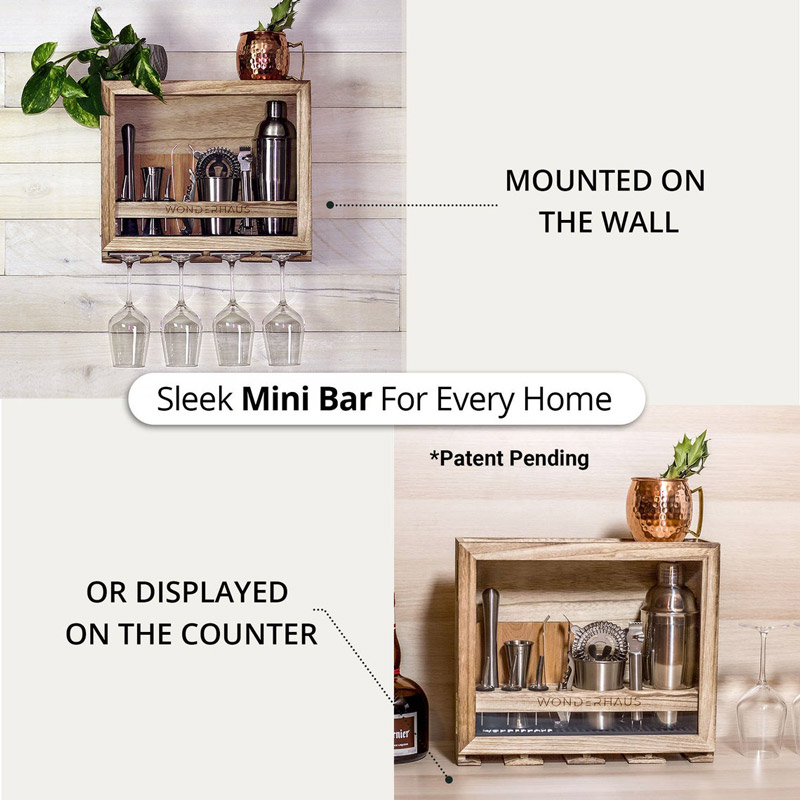 This post may contain affiliate links. If you make a purchase, Design Swan may earn an affiliate commission. Please read our disclosure for more info.