This is the celebration day! This is the Carnival Time. If you are partaking in Fat Tuesday's festivities, you might see many people masking-wear people around. Ever wondering where you can get these cool masks? Here we have a list of some beautiful handmade Mardi Gras Masks. Most of our selections are incredibly ornate. While some are undoubtedly modern, many showcase their age-old roots in Venice, where Carnival made its grand debut in the Middle Ages.
Depending on the material and design, these masks can be priced from around $20 to around $800. Take a look and make a guess, which is the most expensive one among below? To prove your guess, click the link to found out.
1. Purple Gold Masquerade Mask [buy here]
Metal Masquerade mask painted and embellished with rhinestone embellishing.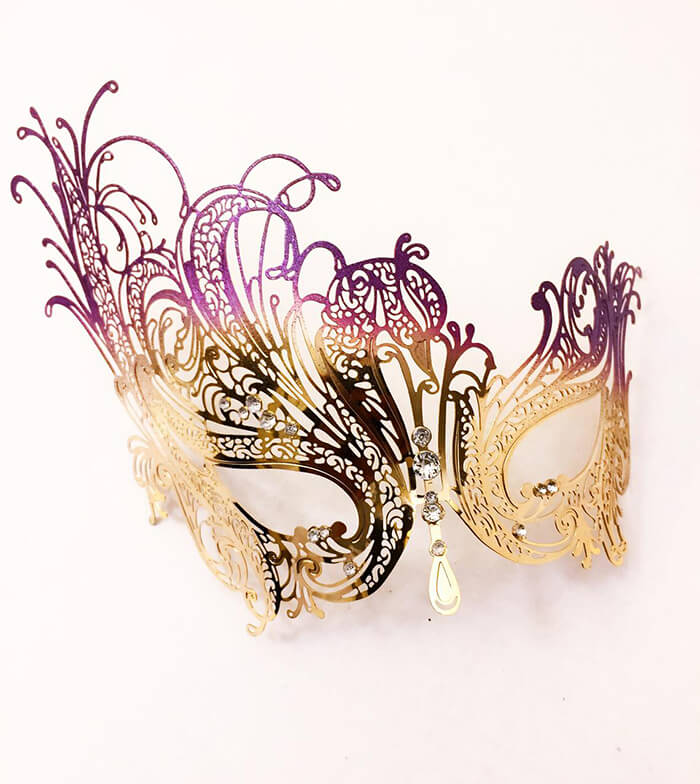 2. Gold masquerade Mask [buy here]
Lightweight lace base painted & embellished in colors listed or custom painted to match your outfit.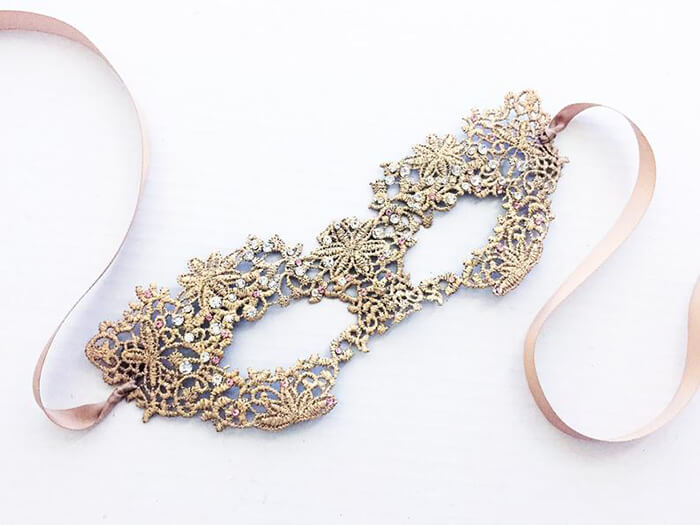 3. Purple Feather Mask [buy here]
This Mask is stunning and has a very detailed filigree pattern adorned with Feathers, pearls and rhinestones.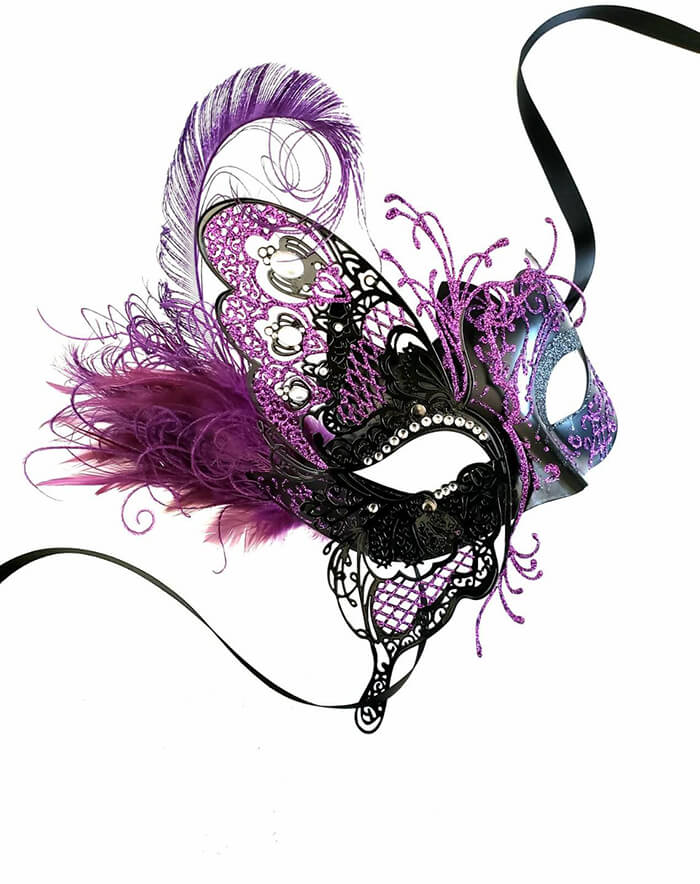 4. Silver Masquerade Mask [buy here]
Very light-weight, intricately designed filigree metal mask, secured with two black ribbons.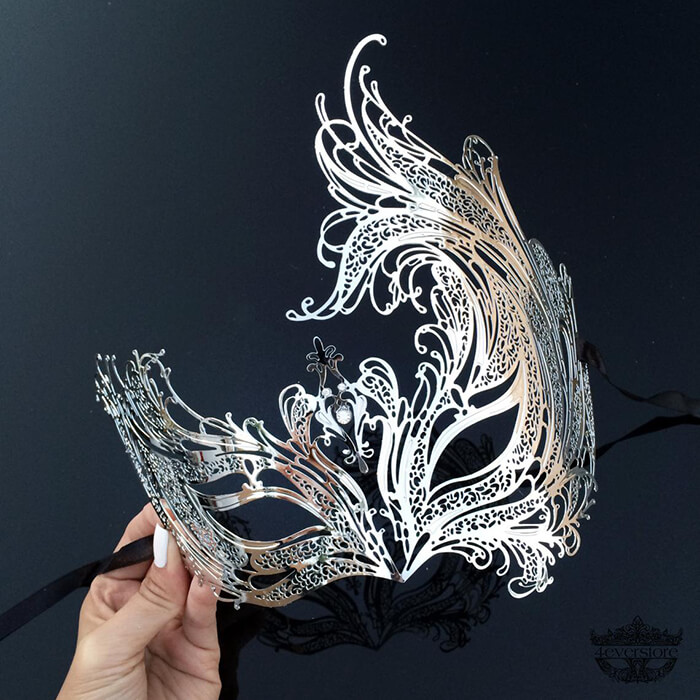 5. Feather Masquerade Mask [buy here]
Materials/Techniques: Paper Mache, High Fashion Macrame Lace, Acrylic Paint, Crackle Design, Macrame Lace, Soft Feathers, Satin Ribbons.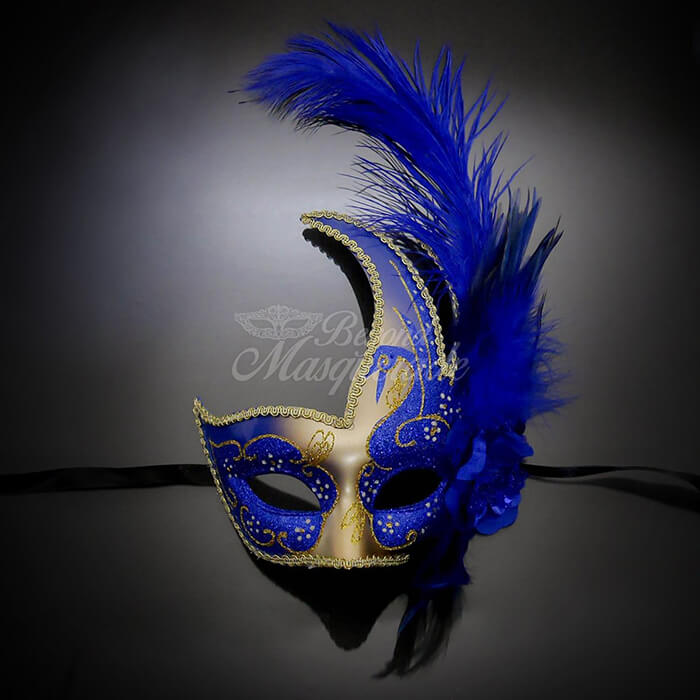 6. Couples Jester His & Hers Masquerade Mask [buy here]
Jester Mask in metallic acrylic paint and shimmer filigree pattern detailing and adorned matching trim and floral silk fabric which also has shimmer filigree detail with end points adorned with embellishing bells.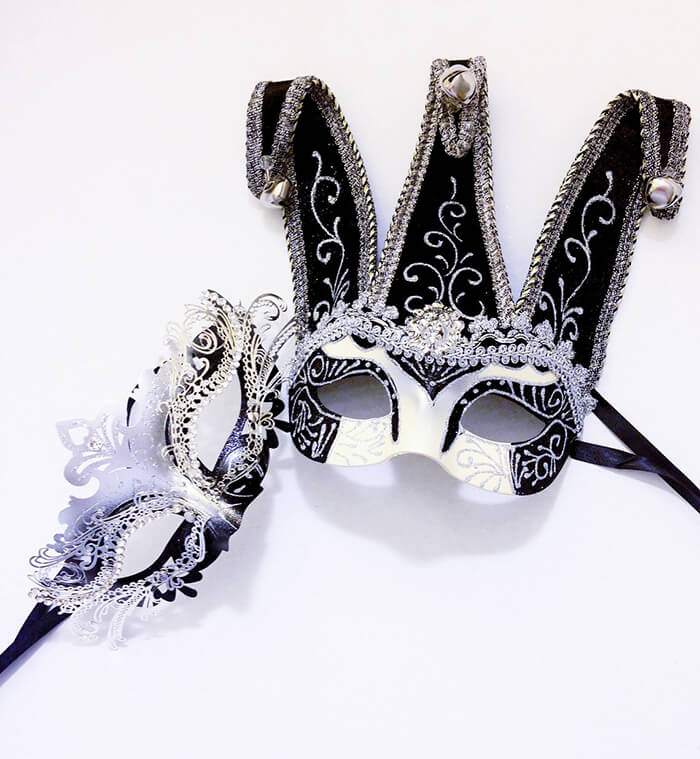 7. Sequined Gold Masquerade Mask [buy here]
Back surface is covered with fabric for comfortable use. Ribbons added both sides to tie. This classical Venetian mask is perfect for any costume or Halloween party, masquerade, carnival, prom or decorative use.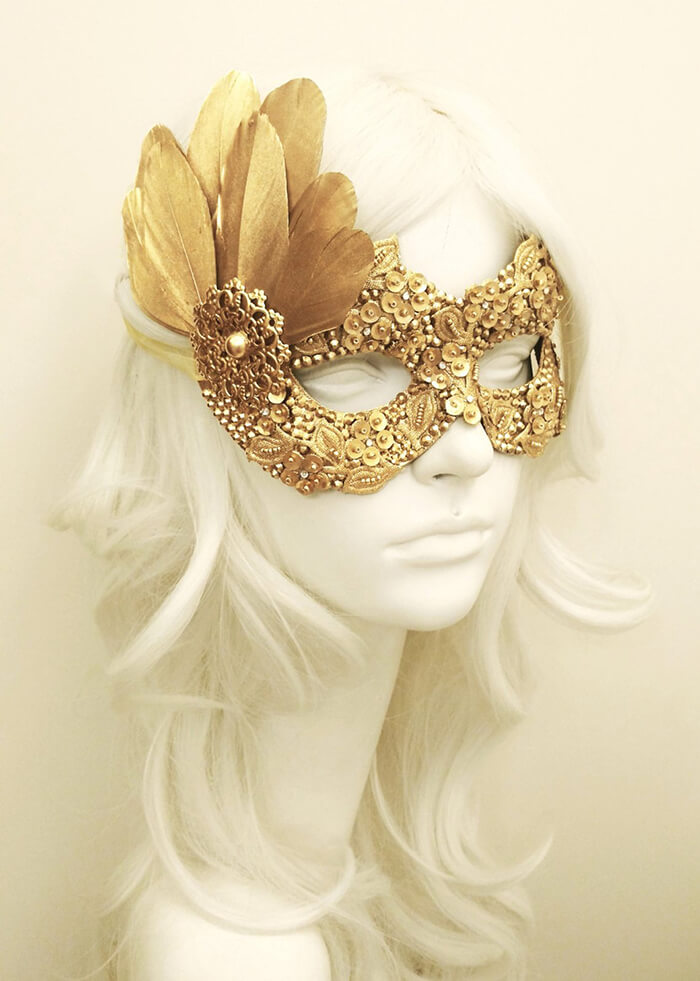 8. Black and White Feather Mask [buy here]
'Black Velvet Beautiful Piume' with crystals in feathers is a masquerade mask featuring delicate soft black and white ostrich feathers and coque (rooster) feathers. The mask is wrapped carefully by hand with a luxurious black velvet and decorated with crystals along the top of the eyes as well as the feathers. The temples are detailed with delicate handmade bows and crystals. The feathers are carefully selected and sculpted, each by hand.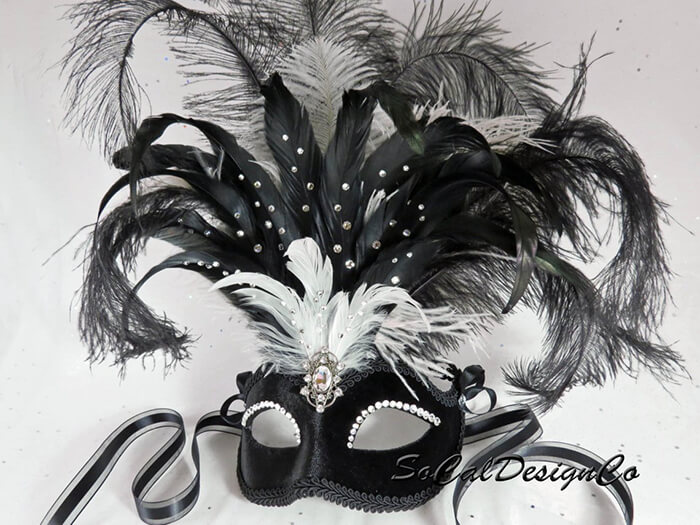 9. Flower Masquerade [buy here]
This mask has a dramatic fringe of pinks and blush,yellow pastel hued art silk flowers and sprays of plump white/vegan pearls framing the face .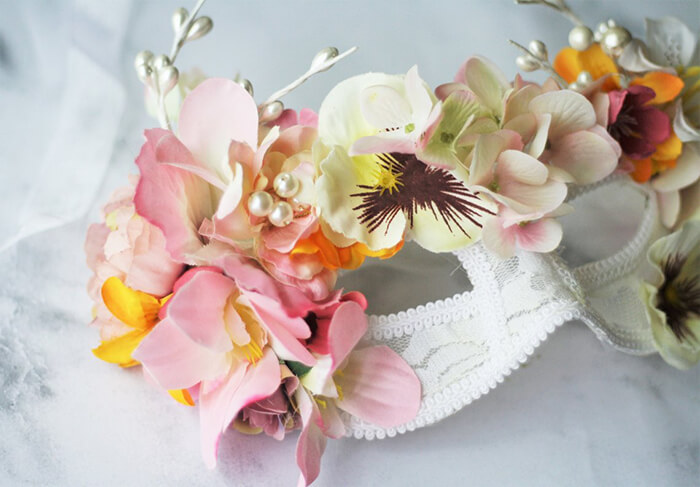 10. Pirate Masquerade Mask [buy here]
Soft black feather trim along outer rim of hat, gold braiding trim with green and gold glitter decorations, felt line eye area, 2 roses (purple/gold) with purple beading, easy wear design that snaps apart for travel, black ribbon ties for comfortable wear.