Book and Bed Hotel: Probably Most Attractive Hotel for Book Lover
Japan is probably one-of-a-kind country will provide you various unexpected experience. And now, the country just offers another novel experience for book lover, allowing them to experience what they consider the "greatest moment of sleep" — the point where you are so absorbed in a really good book that you just nod off in the midst of reading, in a really unconventional hotel — "Book and Bed Hotel". The recently opened lodge stocks over 1,700 books, in both English and Japanese, try to provide guests a perfect place to curl up with a good book as a stylish alternative to the typical hostel experience.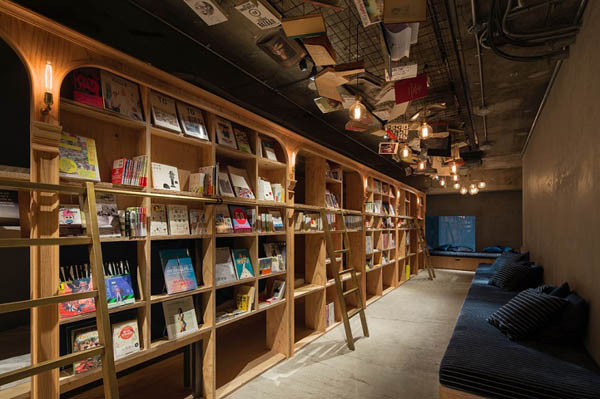 The hotel itself might look just like a typical library or book store at first glance — with shelves of books on one side, and couches and pillows to relax on the other. However, between the rows of books there are also single-occupant sleeping compartments that are accessible via ladder. From below photos you can see, the space is quite tight for sleeping. But if you are allowed to sleep amongst the thousands of books that they are free to enjoy, that probably is some aceptable trade-off. And the nightly rate is quite affordable as well — 3,800-6,000 yen (US $32-$50) / night.