Living in an arid environment, water scarcity is an issue people has to face. To solve the problem, designers are devoted to come up many innovative ways and Concave Roof is a solution addressed by Iran-based BMDesign Studios. In general, Concave Roof is a double-roof system with steep slopes resembling a bowl for the purpose of rainwater collection and promote natural cooling in arid climates.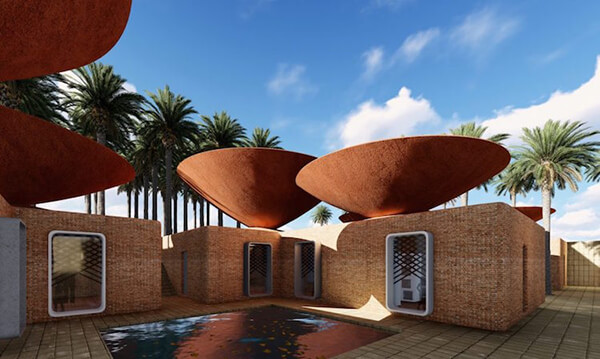 You might think rainwater collection is simple and nothing new right? Acutally, with precipitation one-third of the world average, and evaporation three times higher, it can be tricky to collect rainwater in arid enviroment. The double-roof system, which includes a domed roof beneath a bowl-shaped catchment area, is designed to "help [make] even the smallest quantities of rain [flow down] the roof and eventually coalesce into bigger drops, just right for harvesting before they evaporate. Then the rain is funneled into reservoirs which are placed between building walls to help regulate indoor temperatures.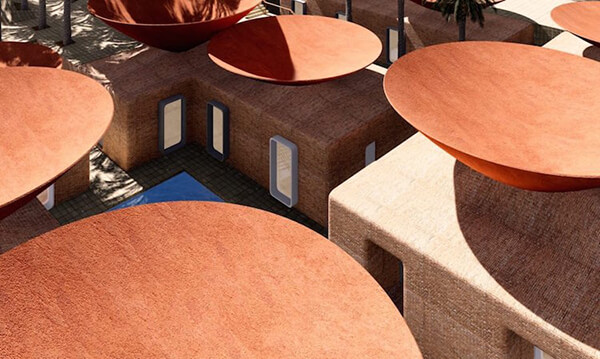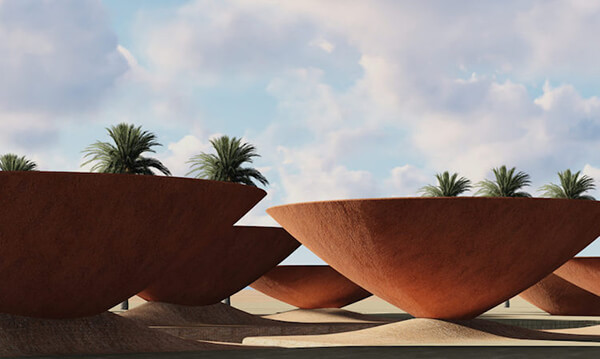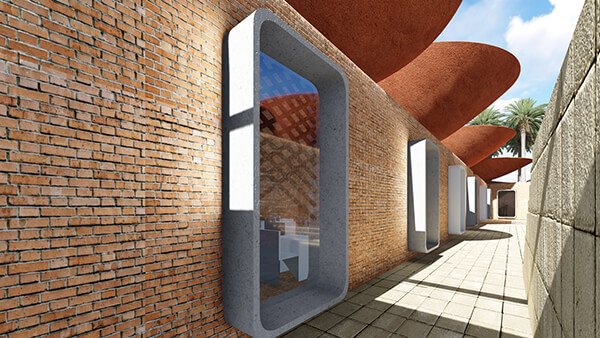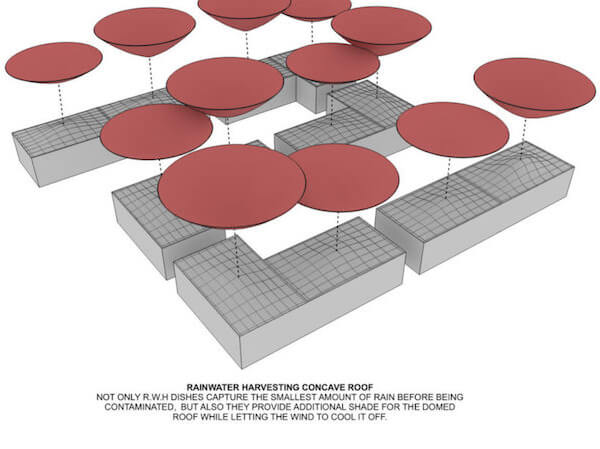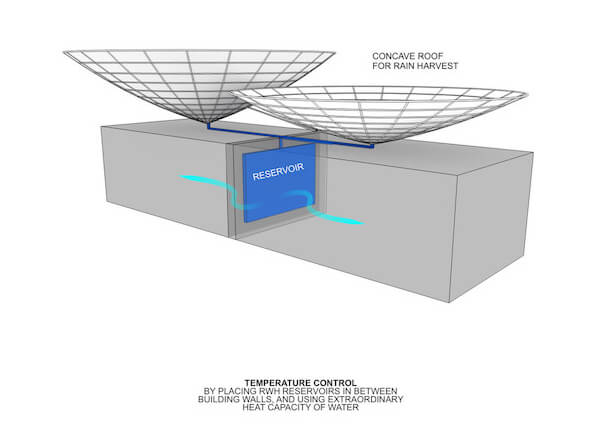 Moreover, stacking a concave roof atop a convex roof also promotes natural cooling through shade and wind movement between the two roofs. Although the architecture looks a bit funny with those double-roof, it is still something worth attention if it can help to provide water and natural cooling in an arid environment.
via: inhabitat