What is one of the most ordinary utensils in kitchen? Knife should definitely be one of the answer. I can't even imagine the life without knife. However, there are some other kitchen utensils help to keep our knives sharp, clean and safe. In this post, we rounded up 6 Knife Accessories and would like to share with you. Some of them are quite interesting and some of them are really useful. Take a look at these overlooked designs and hope you find them useful as well.
We are a participant in the Amazon Services LLC Associates Program, an affiliate advertising program designed to provide a means for us to earn fees by linking to Amazon.com and affiliated sites.
1. Skrub Knife Cleaner [buy on Amazon]
Designed to clean. Built to protect. The proprietary, patent-pending design reduces the risk of accidental cuts and effectively removes food debris without damaging or scratching your gourmet kitchen knives.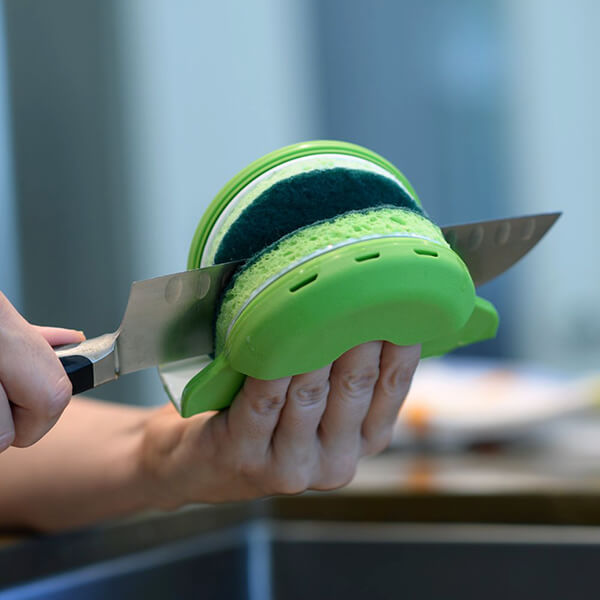 2. Jaws Knife Sharpener [[discontinued]]
Jaws is a cool mix of simplicity, practicality, usefulness and good humor. The Knife Sharpener is another great product from creative studio Propaganda, simply slide your knife through "Jaws" mouth to sharpen, the bottom is designed with anti-slip material to keep it stabilized while you use it.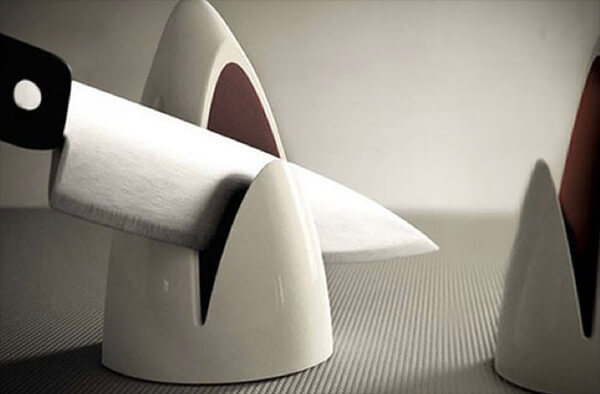 3. Glide Knife Cleaner [buy on Amazon]
Just attach this ergonomic grip to a knife blade before slicing, dicing, and chopping and when it's time to remove any accumulation, just slide it effortlessly with a single motion to clean.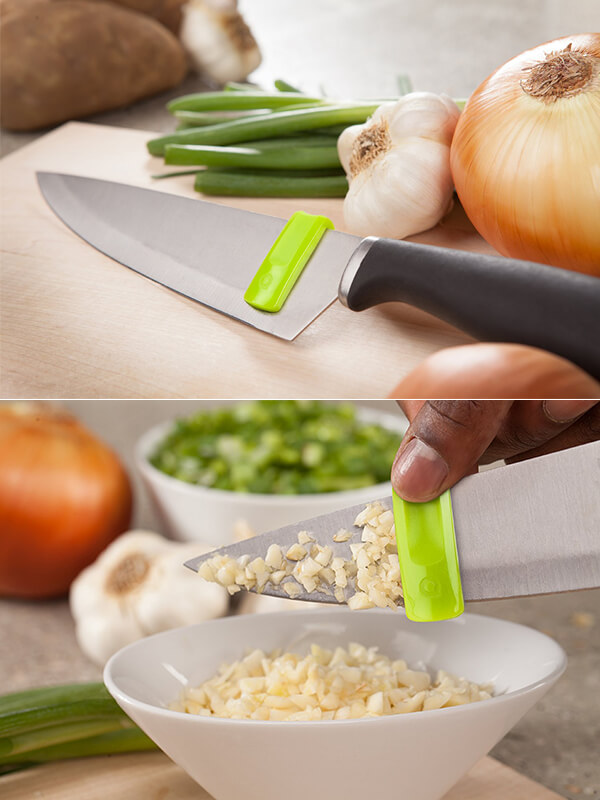 4. Messermeister 4-Piece Knife Edge-Guard Set [buy on Amazon]
Protect your knives and your hands with this four piece edge guard. Made of translucent PVC plastic, these sturdy edge guards are ideal for use with knives that are stored in a drawer or carried in luggage.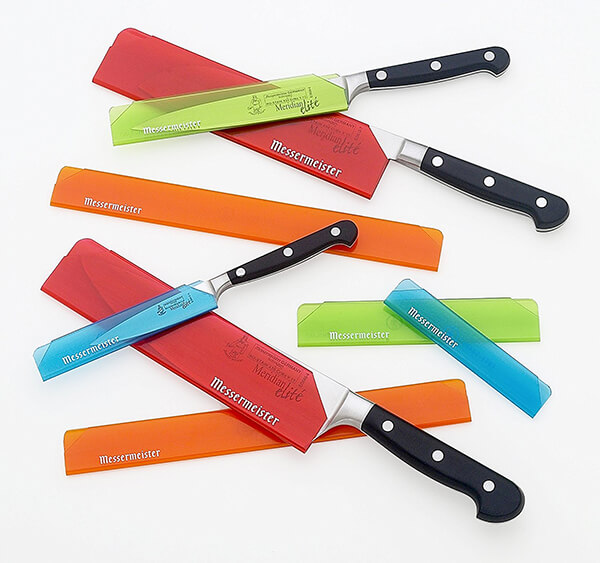 5. Knife Block [buy on Amazon]
Flexible inlay holds multiple size knives and shears up to 8 inches, while protecting them from damage. The clear knife block allows you to easily see knife blades, making knife selections faster.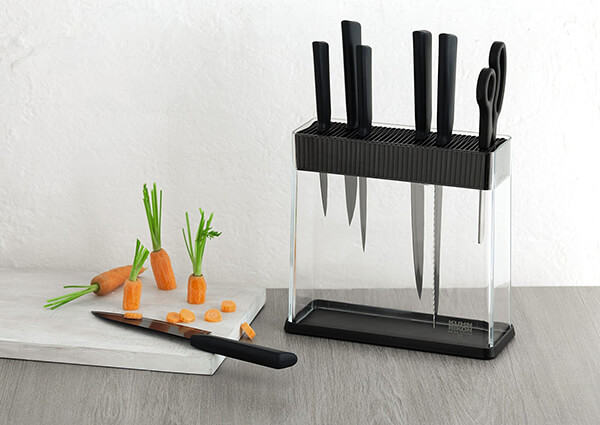 6. Wood Knife Block Insert [buy on Amazon]
The unique design provides more storage then a traditional Knife Block and with it's simple drop-in installation valuable counter top space is available to use immediately.