This is a spacious two story home with three double bedrooms. Overally, the home features raw grey concrete decor stretching across their walls and ceilings. Exposed ducting and electrical wires streak the rugged rooms. In contrast, the furniture is high-end with sleek edges and smooth finishes. Moreover, colorful modern artwork and plants bring in personality and life.
Designer: Guan Pin & UZ Interior Design , Photographer: Black Angel
Living Room
In the living room, a laid back modern lounge chair reclines in front of a chic shelving unit that appears to float just inches from the floor. The sofa is set on an angle across the corner of the lounge, which makes the layout of the room feel relaxed and welcoming.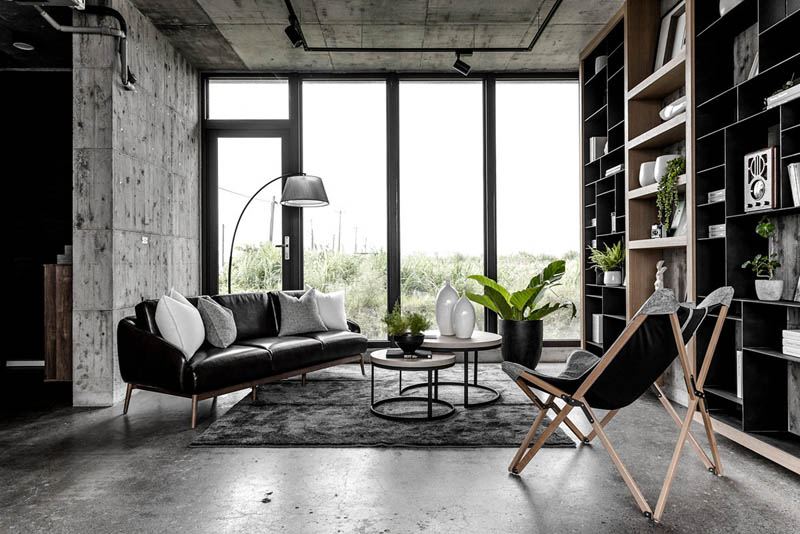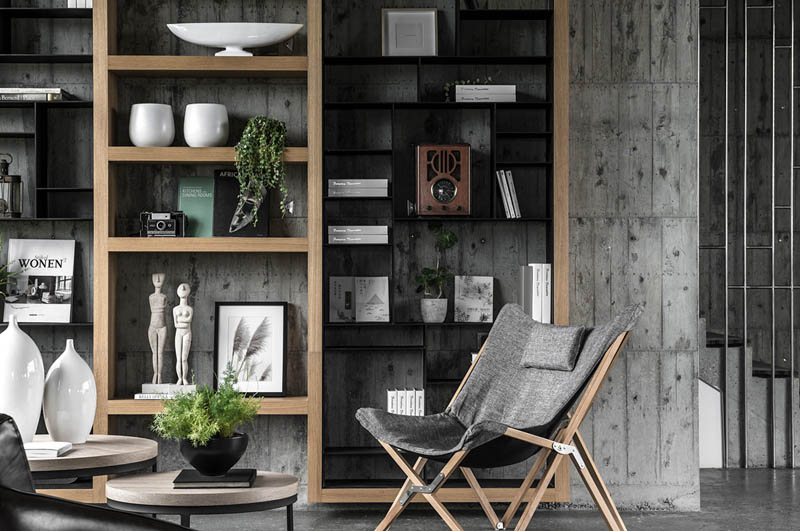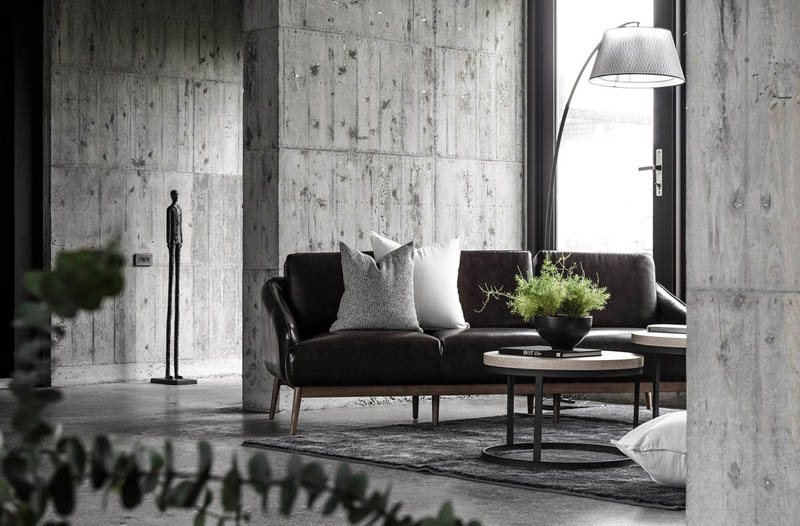 Modern metal balustrades descend from the ceiling to the floor at the side of the industrial style staircase, in cross bars of shining steel.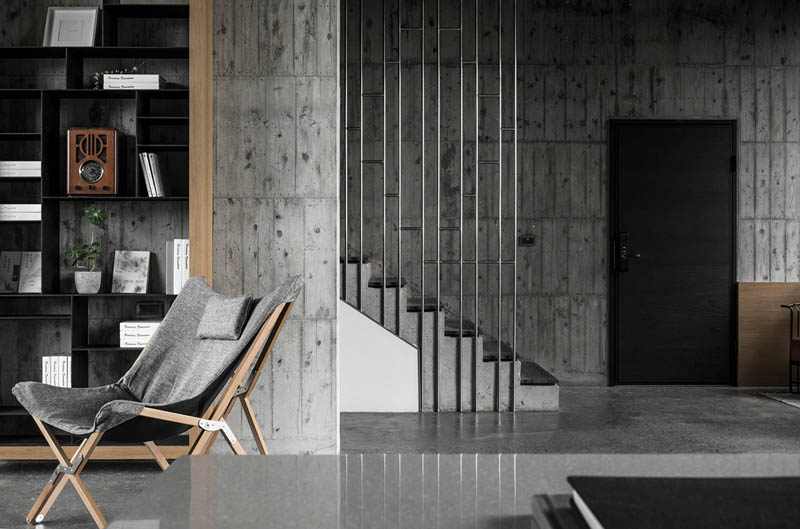 Bedroom Room
In the first bedroom, an Open cuboid bedside units sit beneath mini shelves that are attached to a wooden headboard design, which runs the entire width of the room. Stepping down from the platform bed, two poufs are situated against the wood 'headboard' panel, to face the tv. An oriental style dining area is set on the floor in front.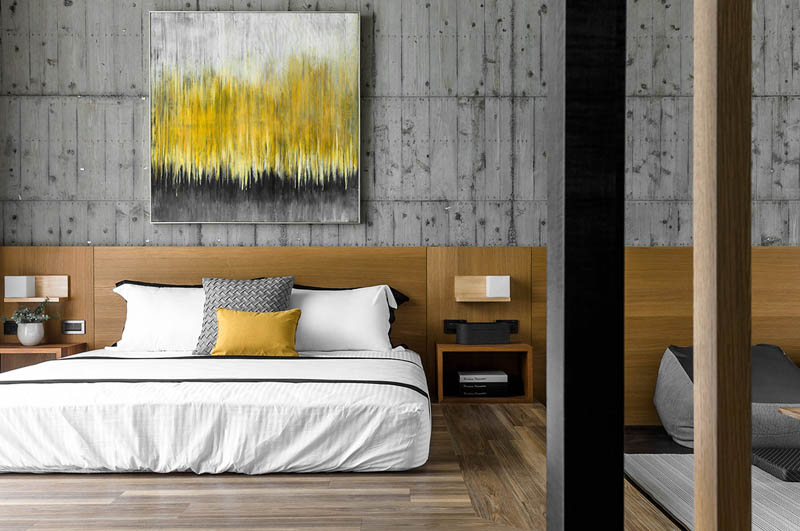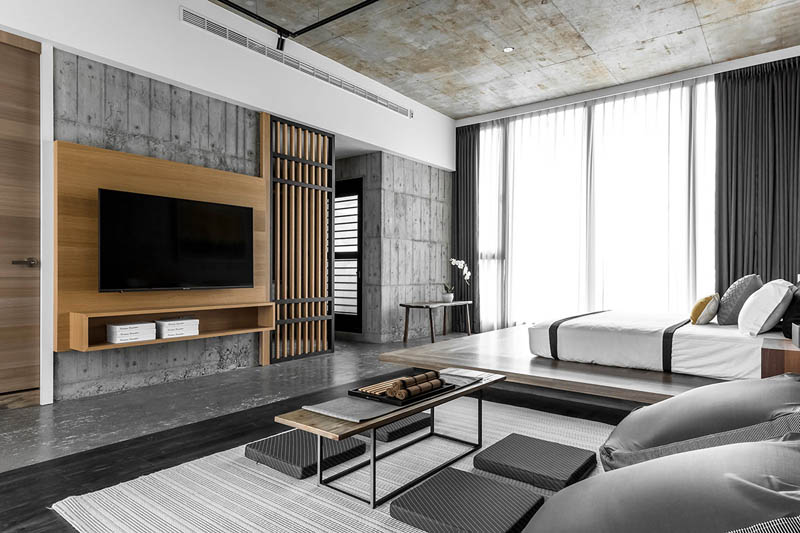 A second double bedroom has been coloured with marine blue elements to give it a different character from the first. Blue scatter cushions brighten the bed set, and a blue cushioned pad tops a window seat.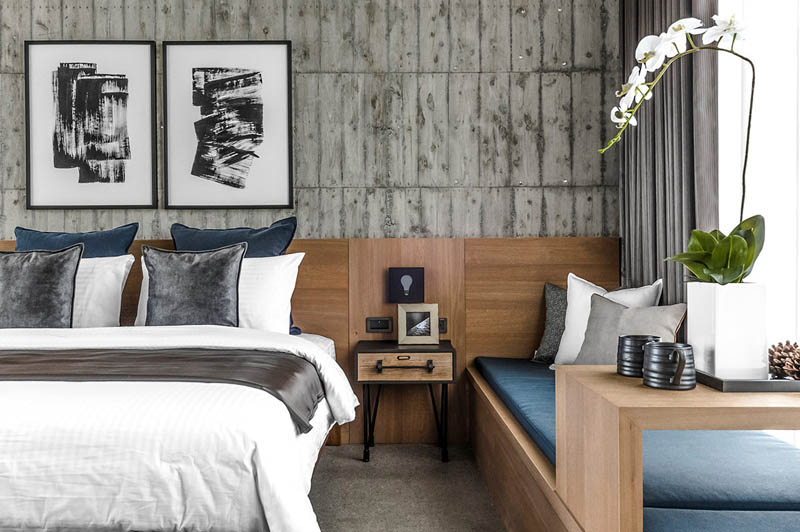 For the third bedroom, the most eye-catching element is definitely the blue and yellow wall art. Stunning modern artwork drops the full height of the concrete wall, forming a magical backdrop.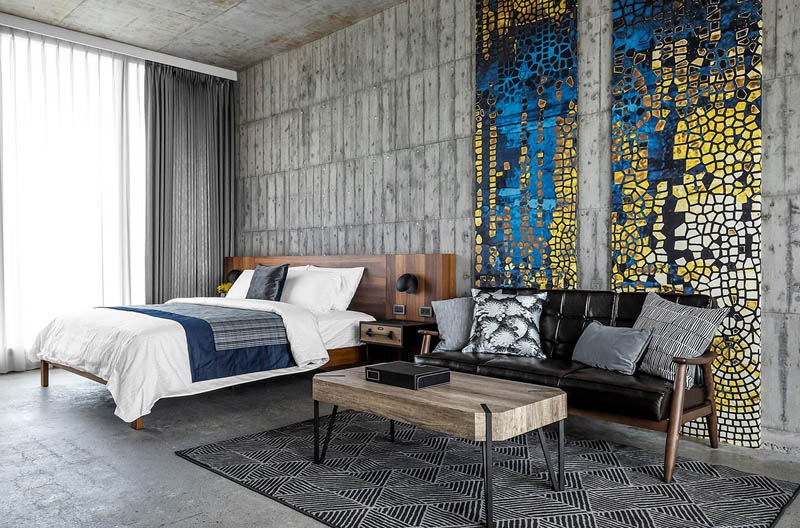 Kitchen
In the kitchen, the wall has been clad with grey wood planks that meld with the cool concrete surrounding them. Warmer wood tone graces the front of the cabinets and a kitchen peninsula.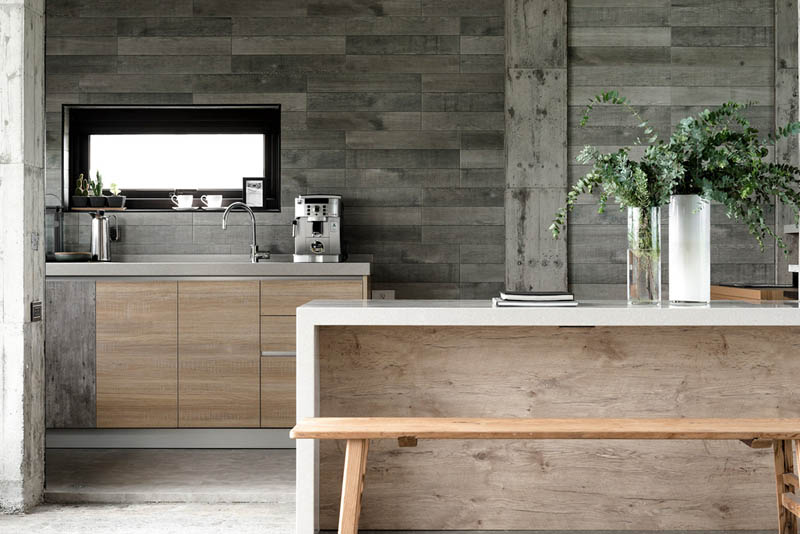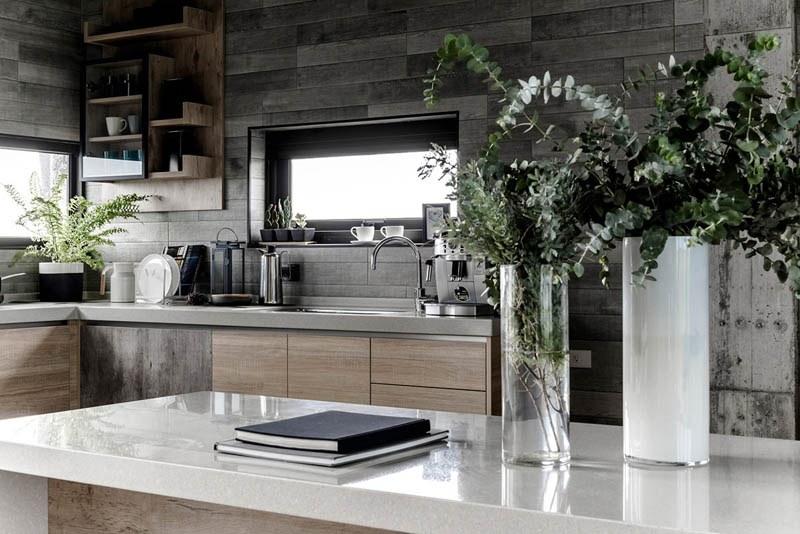 Bathroom
A designer waterfall faucet fills the bathtub in an all white bathroom.