It's been said that flooring is the foundation of any beautiful room. Just select a great rug and everything will start falling into place. In 2021, we have seen some drastic changes in interior designs. The traditional rusty vibes are long gone and people are more into vibrant, lively, and appealing designs this year. What came back in trend are the famous western rugs that fit right when it comes to home décor.
Are western rugs back in style?
Western-style rugs are rich in patterns, textures, geometrical shapes, motives, and designs. They are originally from Aztec, Navajo, and Native American civilizations hence full of culture, stories, and history. These hand-woven rugs used to take years to get complete but modern technology has enabled us to mass produce the intricate designs in a shorter time.
A pure hand-woven western rug costs thousands of dollars but with mass production of high-tech equipment, it has become affordable and pocket-friendly. Of course, there is no comparison of a traditional hand-woven western rug but it is not fair to keep someone busy for YEARS and not be able to pay for the hard work done. You can have a touch of art, culture, history, and antiques in your home at a very affordable price.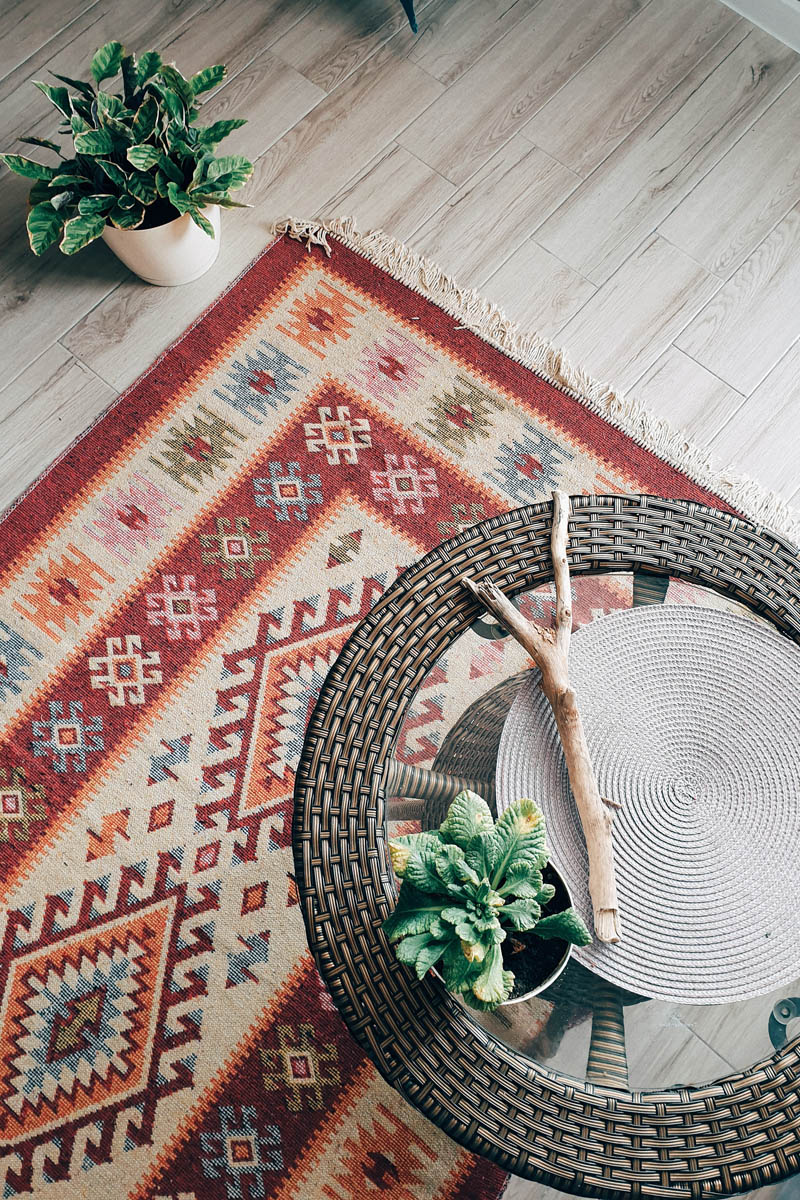 Top 3 Western Rug Trends:
Trend # 1 Western Rugs Used as a Tapestry
The latest trend we have seen this year was the use of a western rug as a tapestry or wall hanging. The idea itself is true justice to the beautiful designs a western rug holds. Some of the designs are incredibly appealing and connect a person with a story of civilization.
Our top favorite ones are Ruiz Galloping Horses, Muroc Vintage, Moon Mask, Buffalo Run, and Thunderstorm. The designs and patterns are beautifully carved giving a pure western vibe to any wall they have adhered to.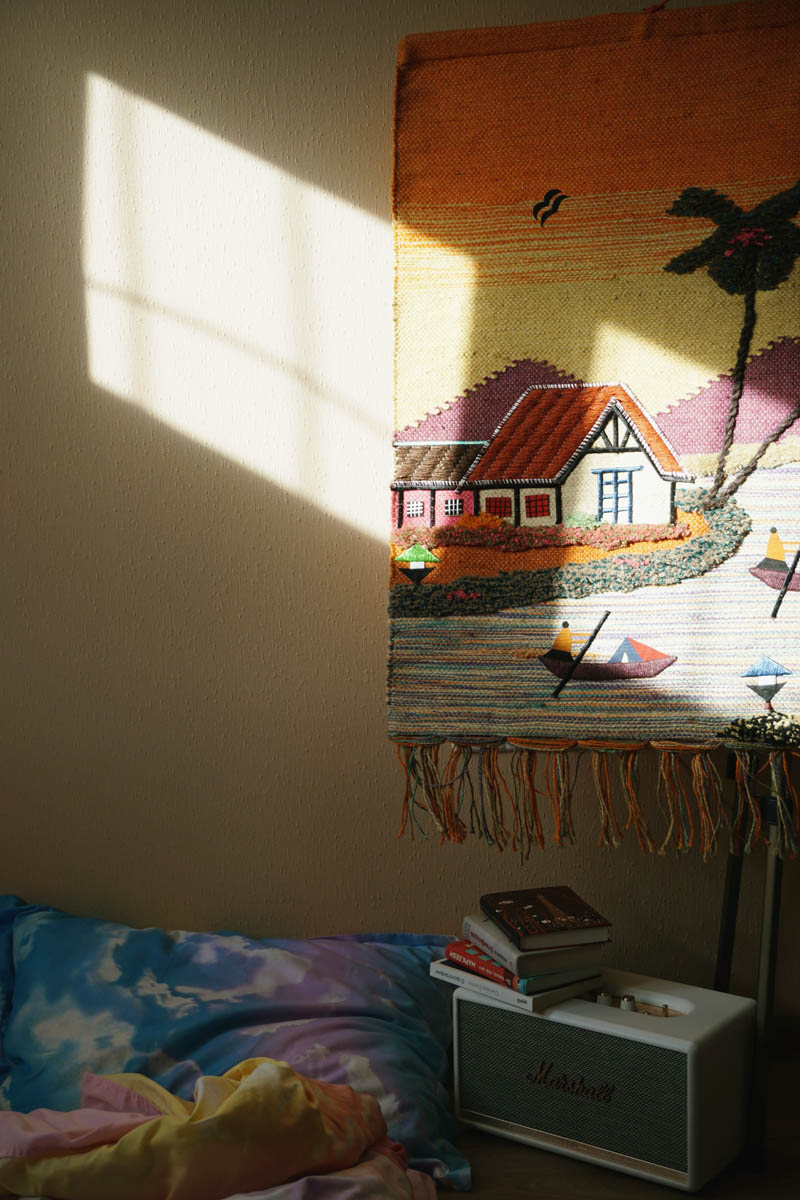 Trend # 2 Spicing up a Bedroom
Another thing that trended this year was a bold touch given to your bedroom. Earlier it was being done by painting one of the walls in bold color but now interior designers prefer to keep the room monochrome and add a touch of bold western style rug, blanket, and sheets. Bold colors and patterns of western rugs just spice up the bedroom vibe.
It is also a budget-friendly technique when you don't want to spend on western furniture and wants to keep things simple yet effective. In a monochrome aesthetic, the best options would be Pilot Denim, Rainmaker, Rustic Cross Sunset, and Bounty Bright western area rugs. With these bold colors, you can mix and match the cushions, sheets, or curtains, and voila! Your bedroom would give a fancy designer bedroom vibe!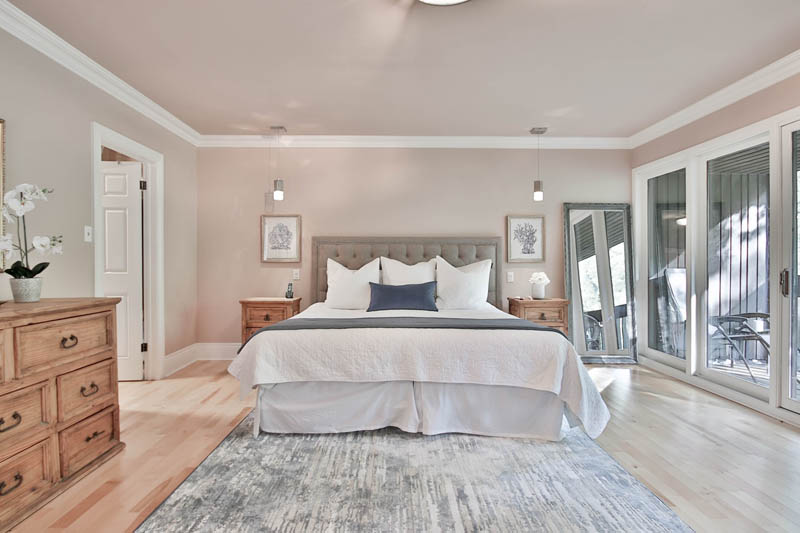 Trend # 3 Under the Dining Table
We have always seen designers going the extra mile when it comes to the dining table. In 2021, the trend shifted to simple and subtle tableware with a touch of the western rug beneath the dining table. The color of the walls and other aesthetics are also kept in mind while selecting the dining table rug. It is important that you should be choosing the right size as per your dining area space.
More space will allow you to experiment with more designs but a small space would prefer soft and subtle designs. Choosing bold designs in a smaller space will make your dining area look congested, which is not what the interior designers are suggesting now.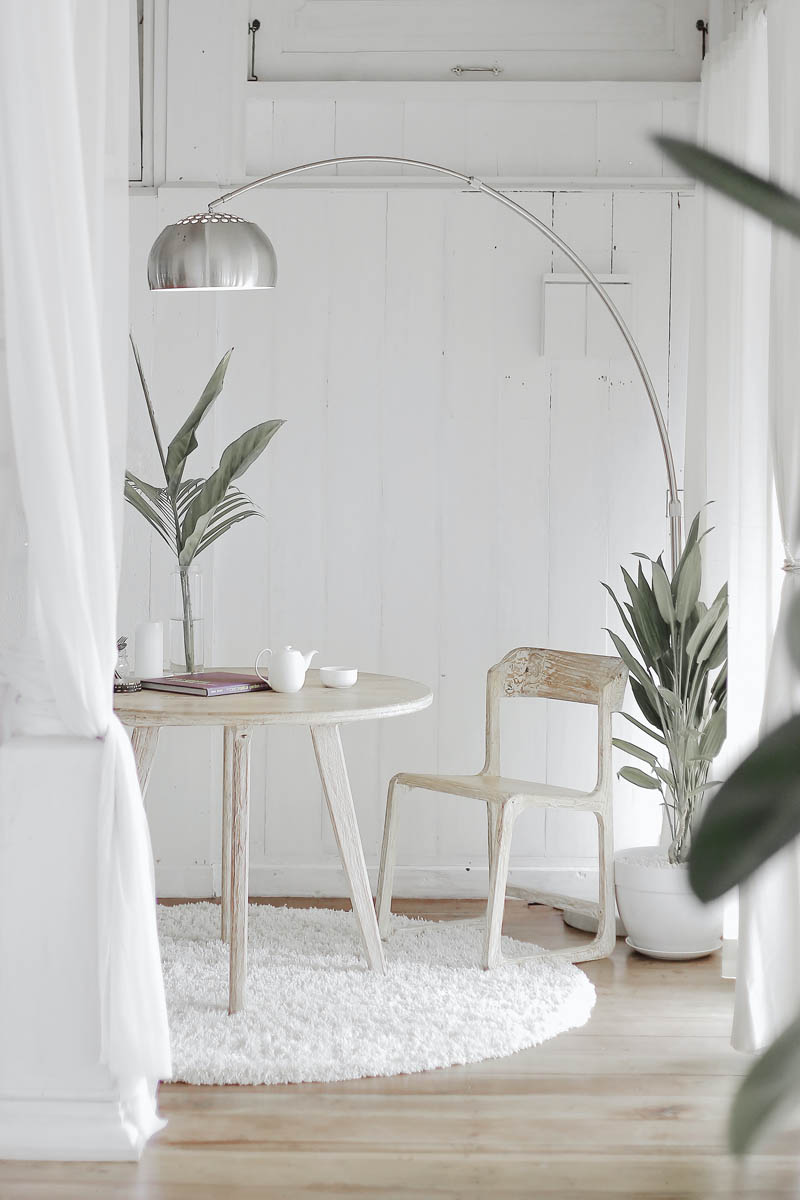 For soft, subtle, and intricate western rug design we recommend this western area rug store.
The best thing about western rugs is that they are easy to keep clean, have lock-back technology, and are made up of EnduraStran nylon which means they are fire-resistant. Such interesting characteristics have made these beautiful historical rugs back in trend and we are all in awe of it.
Styling your home is not a problem today. Social media has made it easier to follow the latest trends, opt for affordable articles, or do DIY projects. Vibing up your home into western-style requires smart ideas and perfect choices. You don't have to invest in fancy designers or furniture to step up your home décor game when all you need is a western rug in your beautiful space.