It is always hard to get close to nature for people who live in the big city. Limitied living space make our lives crowded with modern materials: glass, steel, plastic, clay… living in harmony with nature becomes a popular trend and a hope, hence those creative designers try their best to bring nature indoor. In this post, we rounded up 11 Innovative Nature Inspired Designs we saw recently and hope you enjoy the freshness brought by those designs.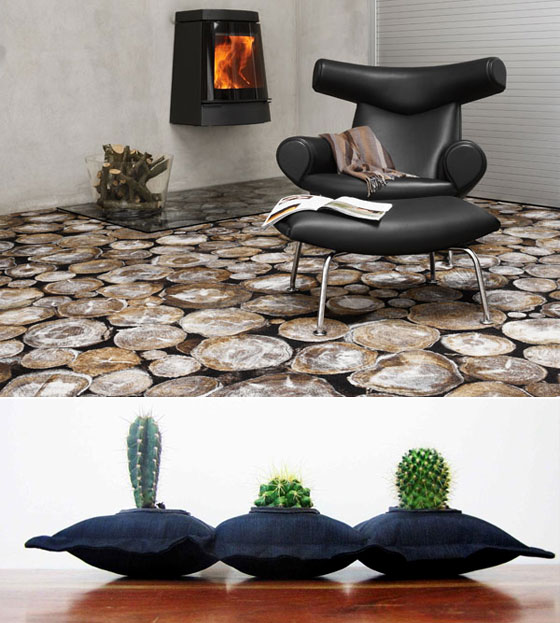 We are a participant in the Amazon Services LLC Associates Program, an affiliate advertising program designed to provide a means for us to earn fees by linking to Amazon.com and affiliated sites.

1. Natural Stone Sinks [link]
These original natural stone bathroom sinks that look appealing and genuine. Even though their color differs from one model to another, their essence is the same: raw natural beauty.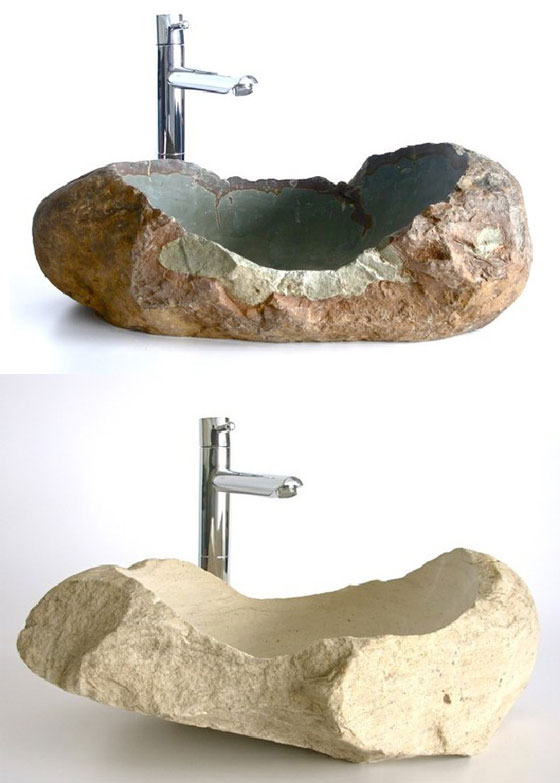 2. Cat-Friendly Table With Built-In Grass Planter [link]
With an original appearance, it can literally bring nature indoors, since it features a removable planter that can hold a variety of plants. The table itself is made from reclaimed walnut and steel and looks great, with or without the creative green addition.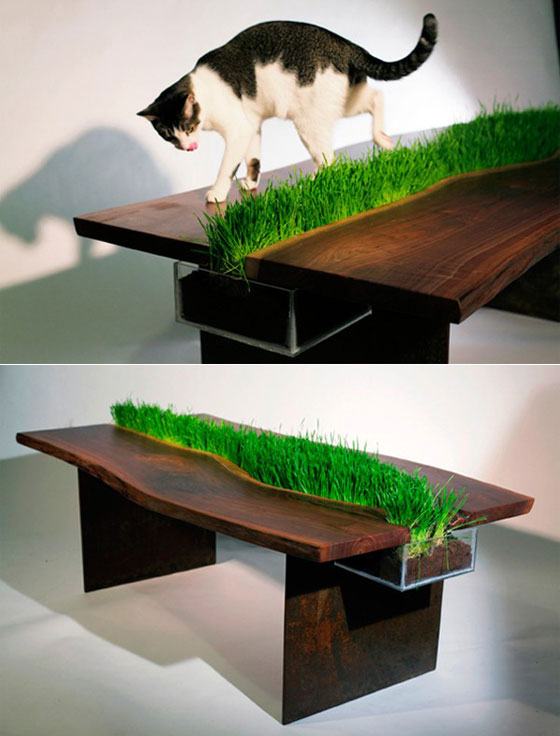 3. Planter Wall Tiles by Maruja Fuentes [link]
Dubbed "Planter Wall Tiles," the wall tiles are finished with recycled materials and create an innovative space to grow your indoor plants and herbs. The green pockets not just enhance the interior of your living, or working for that matter, space but also let residents breath fresh all the while. In addition, you may arrange various types of plants to create different patterns, courtesy of its unique fish-scale shape that interlocks the planters. In case you don't want to grow, or even reveal your plants to others, the green pockets hiding your plants can be turned into a flat surface as well.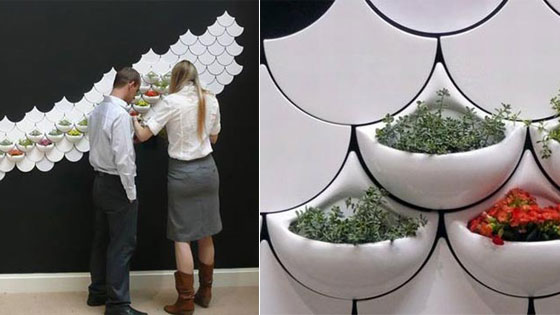 4. Mini-Greenhouse [link]
Czech designer Kristyna Pojerova recently showed off a beautiful mini-greenhouse. The goal of the "glass house" is to urge those in urban settings to grow herbs and other plants in their own kitchen or houses. It can be mounted on a lightbulb, making use of the otherwise useless heat wasted on bulbs, while supplying a unique micro-climate for the plants growing inside. There are four ventilation holes, as well as a large center opening found at the bottom to allow for easy planting and removal of plants.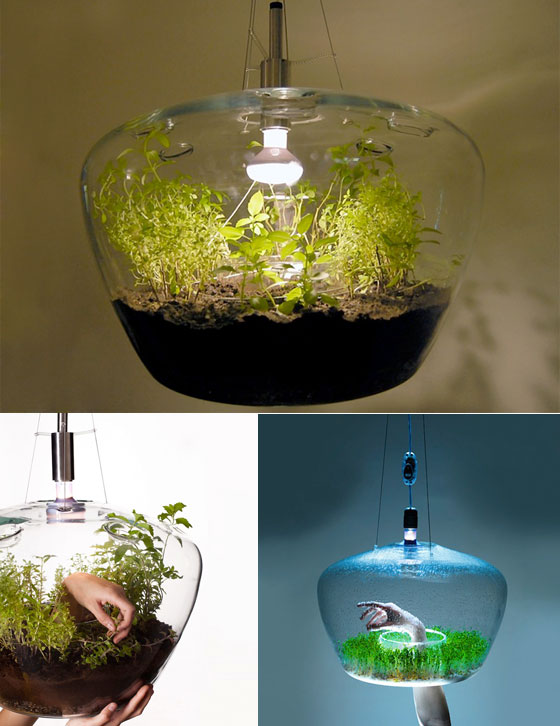 5. Modern Indoor GardenRug [link]
The designers at Piadesign proudly present GardenRug, a carpet that's made from felt-like organic material that helps the germination of mossy green plants. It starts off looking like a big grey pillow. Water it daily, and you'll soon be growing plants! Perfect for lying down and letting your toes sink into the grass from the comfort of your own home, this rug is the epitome of modern meets nature.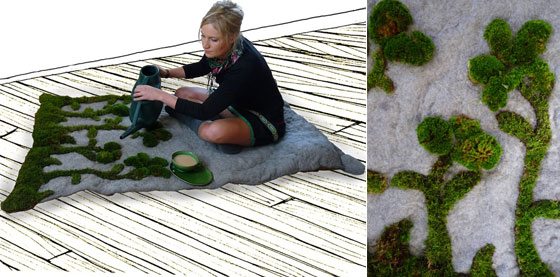 6. Walnut Caster Table [link]
This is a classical case of redesigning a common nature element (such as a tree branch or stem in this particular situation) and transforming it into a glamorous, outstanding furniture piece. The designers rescued it from fire, probably realizing there is more to it than meets the eye. After cleaning it and polishing it, the piece completely changed its appearance and was added functionality.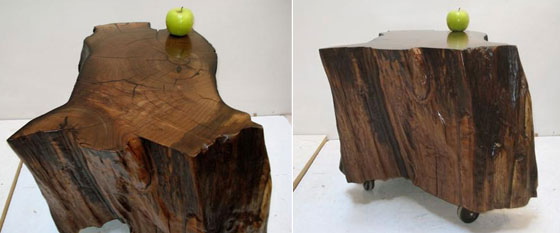 7. Bringing Nature Indoors with Ege Carpets [link]
The innovative carpet collection emerged from a desire to bring the rustic beauty of nature inside as part of a building's interior design. The collection's expressive, photographic designs adds character to a room, as well as providing good acoustics and comfort underfoot.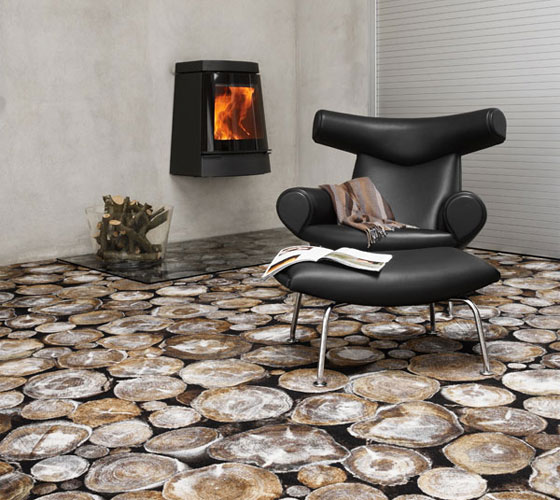 8. Grass Vase by Normann Copenhagen [buy on amazon]
rass Vases (Grøftekanter = Roadside Ditches in Danish) is a series of sculptural one-off glazed stoneware vases. The vase was initially conceived for an exhibition at the Danish Design Centre where a number of young designers supplied their ideas for the museum's Café Dansk. Claydies opted to bring Danish roadside flowers indoors in the shape of a subtle vase. The vase is shaped like a small sod of turf covered in green blades of grass with tubes for water and little flowers. All Claydies' Grass Vases are modelled by hand and come in 3 different sizes with a shiny grass-green glaze. Made in Denmark
9. Glass Terrariums From Bevara Design [link]
These elegant, egg-shaped terrariums provide an encouraging environment for plants to thrive in. Each piece is hand blown into a mold and turned while still malleable to eliminate any trace of a seam. The circular opening is then hand cut by Polish craftsmen.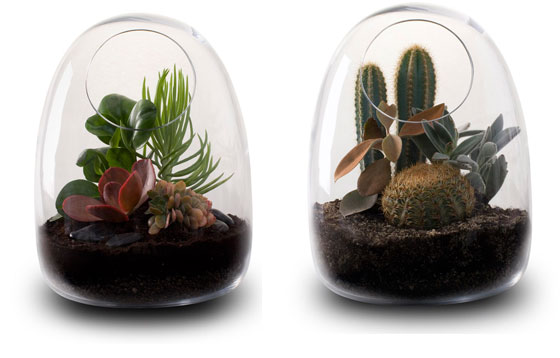 10. Stone Hooks [buy on amazon]
Stone is a series of hooks in a strong, yet simplistic design from the Icelandic designer, Helga I. Sigurbjarnadottir. Mother nature only makes unique things any you should therefore be aware that not two hooks are identical. Helga got the inspiration for the hook on a summer day while walking on the Snæfellsnes peninsula on the west coast of Iceland. She came across countless beautiful stones that had been polished by the sea for millions of years. Sigurbjarnadottir was inspired to continue to work on this natural material, and created a design for a series of hooks. Comes in a set of 2.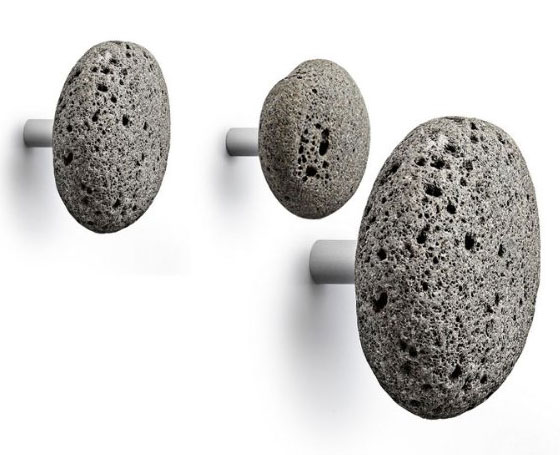 11. Studio Libel's Pillow Pots [discontinued]
Israeli design team Studio Libel created absolutely creative Willo Collection. This series consists of unique, plush planters that look like interior pillows. Each pillow top is made from quality textiles. And Studio Libel offers a variety variety of colors and patterns to match any interior. Created from waterproof fabrics the pillow bottom keeps dry and clean. The pillows can be a good decoration of your living room, indoor patio or bedroom.