The most wonderful time of the year is just around the corner and this time around, we all need an extra doze of things that warm our hearts, bring comfort and make us feel more connected to each other. Luckily, gifts can do precisely that.
That being said, people that are quite obvious about their preferences and hobbies are easier to shop for. So, knowing that your partner has a sweet spot for all things sweet can help you get them a more personalised Christmas gift.
Regardless of whether you decide to take a more romantic and serious or a more playful approach to it, if sweets are his/her weakness, here are three ideas on how to turn it into your strength when planning xmas gifts this year.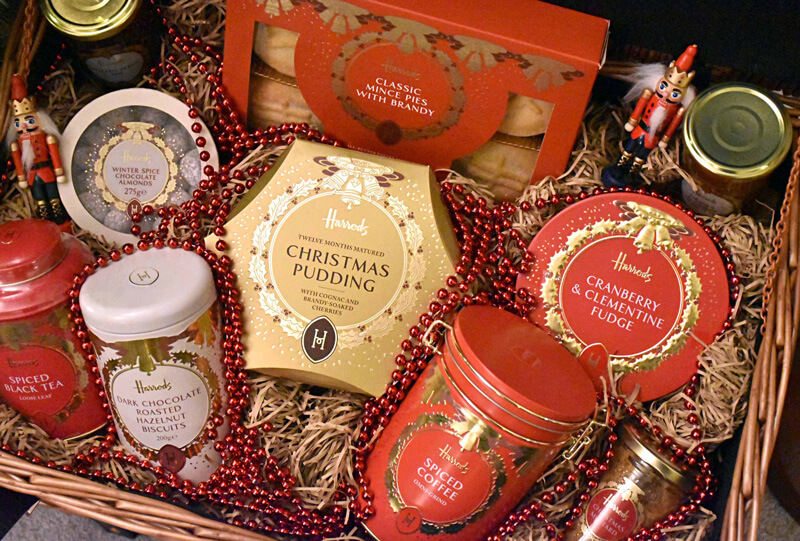 Hyped up and Pampered with a Personalised Hamper
Well, how about both? Being aesthetically pleasing baskets full of indulgence, hampers are very popular today and make for wonderful Christmas presents. The reason for this is that they appeal to the sense of sight and taste and the same time, and quite masterfully too, I might add. Simply put, they are a neat and classy way to make moments sweeter, unique and exciting.
A hamper that contains gourmet treats can be the perfect gift for your lover of sweets in and of itself, but you can personalise it furthermore by adding a gorgeous bottle of whiskey or wine, a perfume or a few skin-care products and make it the real deal. The fact that you can tailor them in various specific ways renders opting for hampers as xmas gifts a fail-proof move.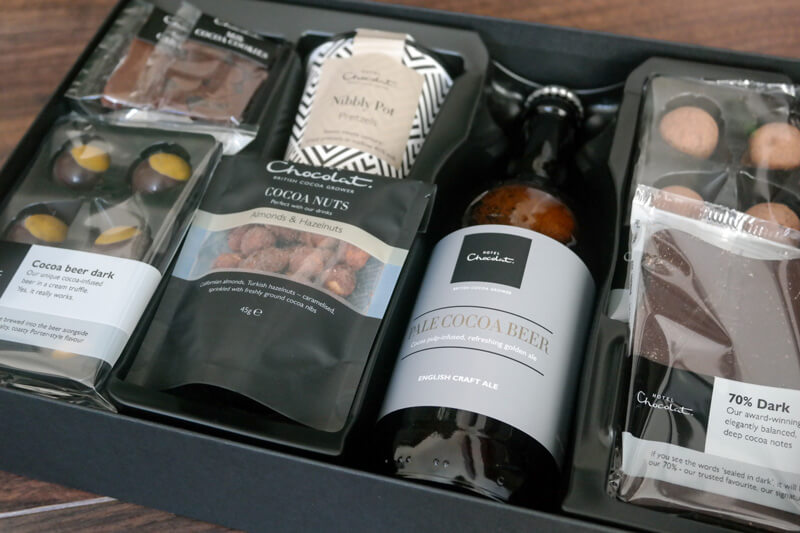 "Better than chocolate, being with you last night. Silly me, I thought that nothing was better than chocolate."
For instance, if your beloved is on a plant-based diet, you can get a bouquet of tasty chocolates that contains no animal products whatsoever. But the ingredients of the chocolates are not the only thing that can be tailored to the precise needs of the giftee. For example, if you plan to add some skin-care products, and you know your beloved tries to avoid supporting businesses that harm animals as much as possible, you can make sure they're cruelty free and natural.
If your sweetheart isn't very keen on alcoholic drinks, but you'd both appreciate the way a bottle of wine would match the rest of the Christmas gifts in the hamper, you can get a low alcohol wine instead.
Or, if your darling is a practical minimalist that keeps décor to a minimum and prefers if those items serve a double purpose, they'd surely appreciate a mini, edible Christmas tree.This is a lovely way to have some tasty treats at hand while adding a splash of festive colour for the holiday season.
A Dessert Cookbook to Mix it All Up
If your partner is into all things sweet, I am sure they love making desserts as much as tasting them, since the two usually go hand in hand. That being said, what better gift than a dessert cookbook?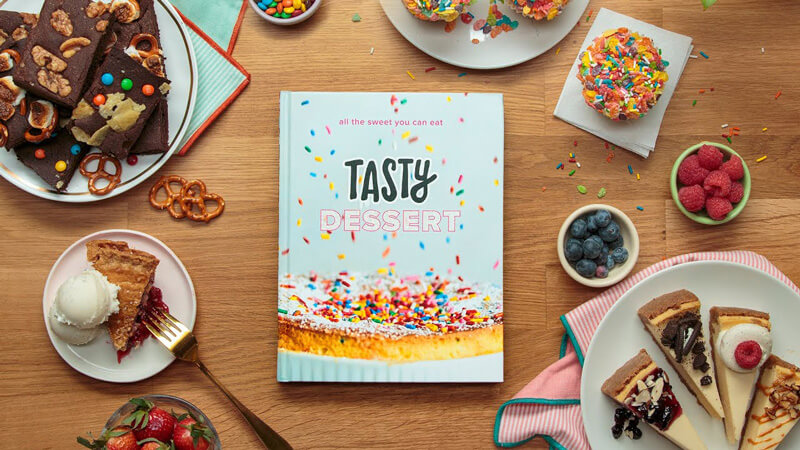 But to take it all up a notch when it comes to being more thoughtful and unique, instead of getting a ready-made cookbook, you can purchase an online template they can fill with ideas they already love or some they have come up on their own.
And who knows, this may be the just the gift of creativity they needed in order to get into making cookbooks for real. Or even if it's all just for fun, he/she can print the final version and hand it over to curious friends who keep asking for those lovely recipes. You can also be included in the making of the cookbook by helping him/her make mouth-watering photos of the creations.
What makes this gift special is that it shows that you don't only recognise and love your partner's love for all things sweet, but you'd also want to encourage them to spend more time explore this side of himself/herself. In addition, I am sure you won't mind to take on the role of tasting and rating the delicious desserts your partner makes.
A Sweet Song for Sprinkles in the Heart
Regardless of whether music plays a crucial part in the life of your significant other, it's safe to say that no one's immune to its power. If you happen to play a few chords on a guitar or a piano, this idea might have occurred to you earlier – writing a dedicated song for your sweetheart.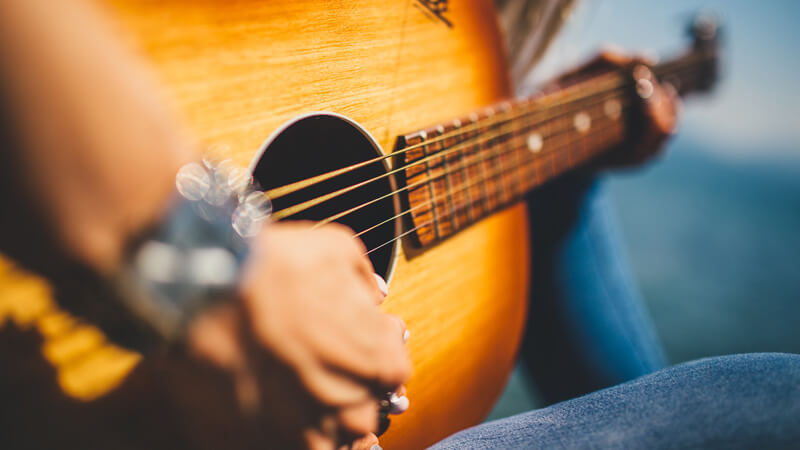 If you haven't done it even though you have the means instrument-wise, but you don't think of yourself as much of a lyrics writer, you can ask for help from your friends. In any case, the idea here is to write a silly, yet loving song about your favourite chocoholic.
However, if you don't even dabble in playing an instrument or writing, there's always an option to outsource all of that. There are countless musicians who offer producing songs from scratch on whatever topic you choose. Reliable websites such as Songfinch is the ideal way to get this done in a week, which is not much considering you can except a quality final product.
You will be able to select the song's style and mood and add some input regarding the way you want it to sound. Regardless of whether you decide to tailor it to be more romantic or goofy, there's no doubt that a personalised song will melt the heart of your beloved.
If you need inspiration, there are many songs in which lovers compare their better halves to sugary delights! "Sweets for My Sweet" by Searches and the jazz standard "Candy" are some great examples of that. Or you can ask the artist to make a playful and dedicated version of an existing song, with a sugary twist, for instance – "My Baby Just Cares for Me" can be turned into "My Baby Just Cares for Sweets".
Enjoy the process and the gifts of love, good health and the magic of the season itself!