This article will discuss Costway, an online retailer with a large stock of household goods. Not only household goods, this retailer also offers household goods and supplies for pets. This retailer has its own official website, however it also sells through eBay, Amazon, Wal-Mart, and various other online selling platforms.
Founded in 2008, Costway is now one of the top retailers in the United States and Canada. Its reputation has even reached parts of Western Europe, proving that the people behind it have worked really hard so far.
Costway has always proudly stated that it specializes in the field of providing outdoor (terrace and garden) furniture. And when it states that a product, say a set of beach lawn chairs, is ready in stock, it means the product can be shipped within at least 24 hours.
There are various categories to explore; Home, Furniture, Outdoor, Sports Equipment, Pet Supplies, and so on.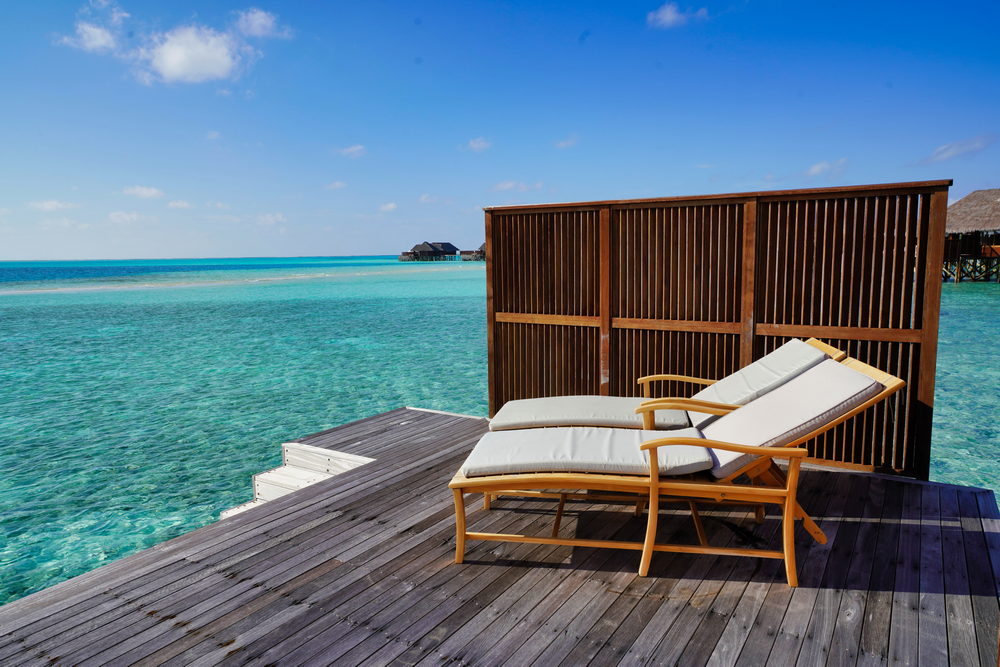 Here are three kinds of superior products offered by Costway:
1. 3 Pieces Beach Lounge Chair Mat Set 2 Adjustable Lounge Chairs with Table Stripe
Equipped with premium legs, this beach chair is made of premium quality oxford fabric. This chair is weather and water resistant so it can be used for a long time. There is a zippered storage bag that allows you to store your personal items while you relax. The frame is made of rust-resistant aluminum which is strong yet lightweight, so you can move this chair around without difficulty. There are five adjustable backrest angles so you'll never run out of ideas on how you should achieve the proper reclining position.
2. Set of 2 Patio Folding Sling Back Camping Deck Chairs
This is a 2 seater set with no assembly required. The construction is strong and light. With this chair set, you can spend more time with your beloved family and friends. The frame is made of premium quality steel and plastic tubes. There are three horizontal bars on each seat, making it more stable. Each seat can withstand a load of up to 264 lbs. Unless you are a giant, you have nothing to worry about at all. It is a folding chair set so you will have no trouble carrying it anywhere.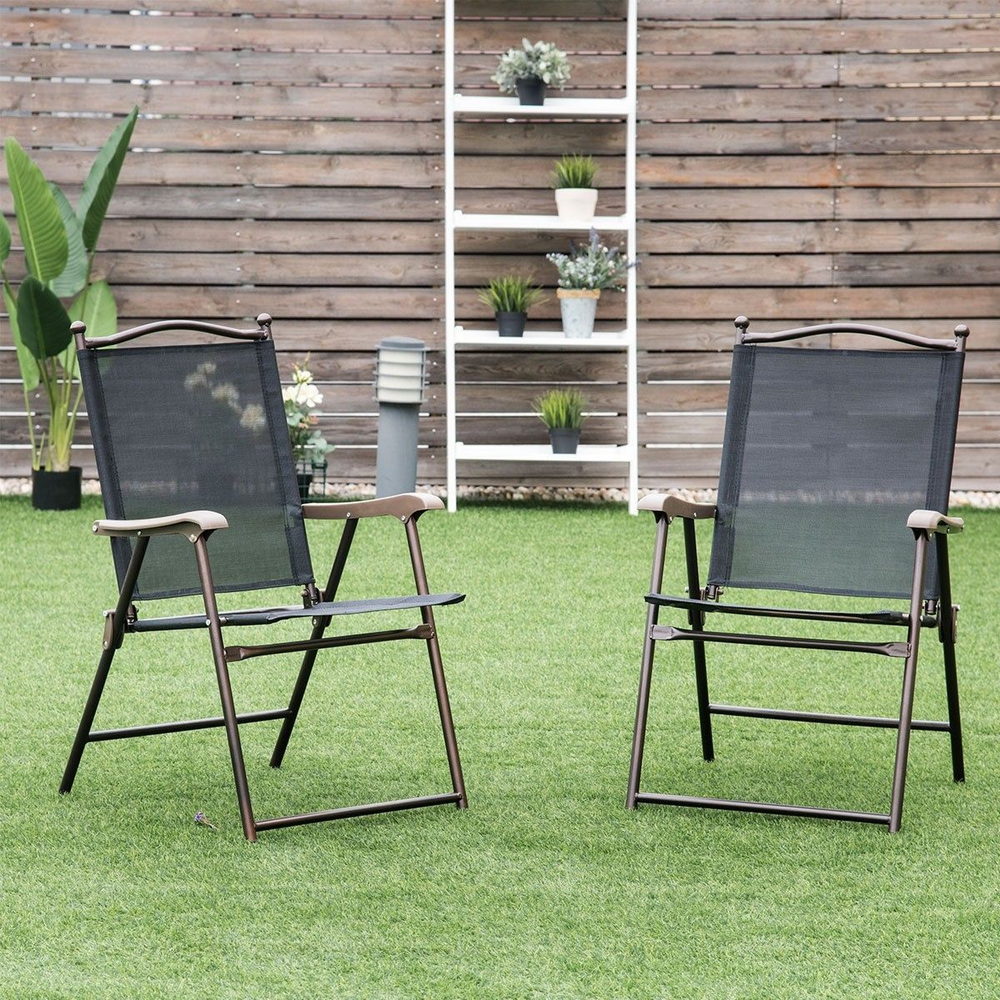 3. Set of 4 Fabric Upholstered Padded Seat Folding Chairs
This is a set of 4 folding chairs that can be stored and moved easily. The frame is made of strong yet lightweight metal. Weather-resistant and rust-resistant, this chair set is suitable for outdoor use, such as on a patio where there is constant sun exposure. The seats are made of soft material that can support wet. The color is dark so dirt is not easily visible. The design of this chair set is contemporary with a beautiful yet simple weave pattern, making anyone who sees it will be mesmerized.
Costway isn't just about household items. It also provides a variety of supplies for pets and sports equipment. With an average delivery time of less than 24 hours, Costway has established itself as America's top retailer.