In today's post, we have 10 Product/Concept Designs, you might find they are creative and useful; or crazy and unacceptable. They might not really new designs, but for me, it is first time to see them and find they are kindly of interesting. Now, let's check the post and let us know your thoughts, which one you think are the coolest?
ELEPHANT TRUNK SIPPER STRAW [link]
This is a funny straw design… Let's drink like elephant!
Quench your elephant sized thirst with our Elephant Trunk Sipper Straw. It's a soft flexible elephant trunk with a plastic straw embedded inside! Great for kids, adults and ridiculous photo ops!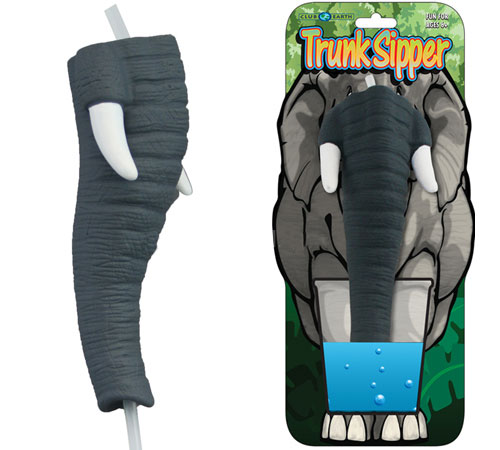 ZERO watch [link]
Watch concepts without traditional numerics and even analog hands? Minimalism to its extreme – or at least that's what designer Robert Dabi is pitching. His ZERO watch has two discs (one each for hours and minutes) that spin to tell time.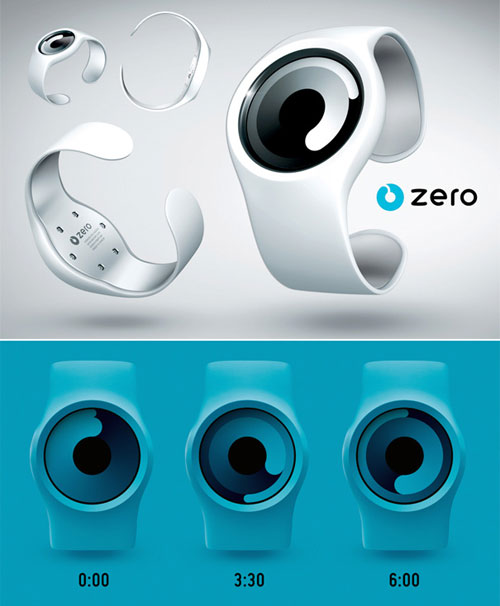 Rubik's Cube for the blind
[
link
]
This Rubik's Cube uses only Braille. Colors embossed include green, blue, red, yellow, white & pink. But I think it should have kept the colors. That way it could be used whether you're blind or sighted.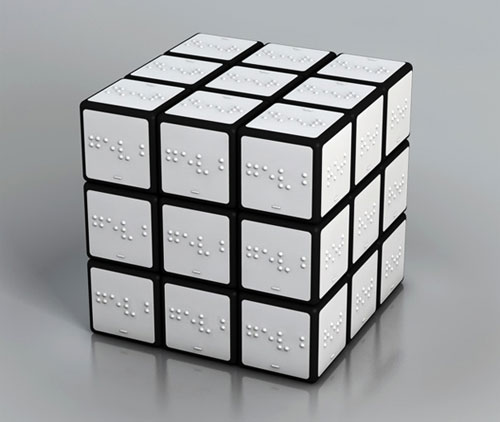 Mayfair Steamer Secretary Trunk Vintage Cigar Leather
[
link
]
Crafted by antiques dealer and furniture maker Timothy Oulton of London, this oversized steamer trunk armoire is configured as an ingeniously designed secretary.
Here are some features…..
Features a pull-down desktop and multiple drawers, cubbies, wire management and bookshelves
Stands on wheels for mobility and closes for storage and privacy
Leather-bound corner brackets, leather-wrapped handles, oak slats with a tobacco finish and cast-metal antiqued hardware
No two are exactly alike, making each trunk truly unique
Leather is resistant to scratches and becomes softer over time and with use, contributing to its antiqued patina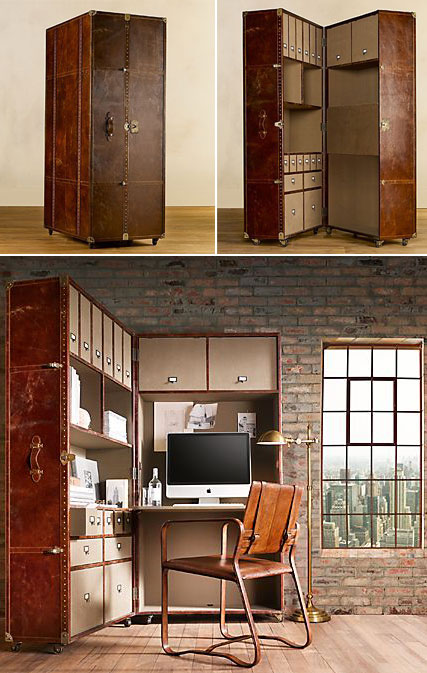 Coffee inhaler
[
link
]
Since I am not addicted coffee, I found this product a bit too much.
The coffee hits consist of powder inside lipstick-like containers that are pulled open, inserted in the mouth and inhaled. Each stick delivers 100 milligrams of caffeine, the equivalent of a cup of espresso. A whiffer can get up to nine hits from an individual stick, depending on how hard they inhale.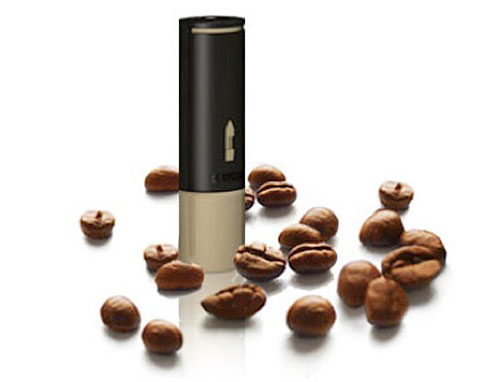 Teva Illum – flip flips with LED
As weather warms up again, it's about time to drag out your flip flops. These flip flops from Teva are no ordinary sandals. They come with a set of LED lights strapped to the front. They'll shine out brightly in front of you, ensuring you won't step on anything. Don't worry, for those times you don't want to look like a complete dork, these can pop off and be attached to your keychain.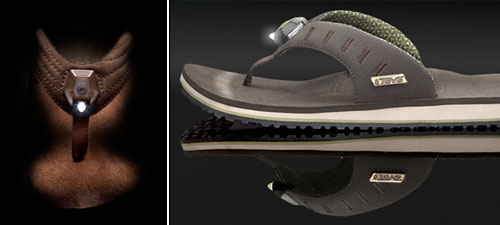 lipstick – shows women's mood
[link]
It is said this NEW lipstick can show when women are in the mood for sex. ($!%, Not sure I will wear that…)
The saucy slap changes from clear to deep crimson as the wearer feels frisky. It works by reacting with a girl's body chemistry. The Mood Swing Emotionally Activated Lip Gloss was invented in California.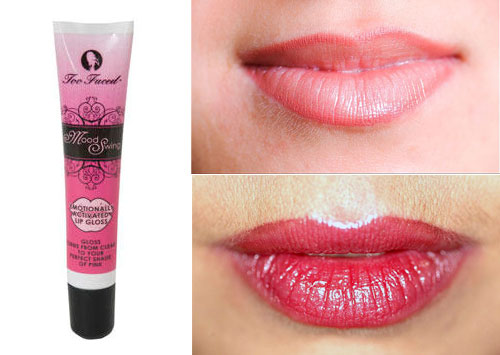 Original "Rocky" Lighting
[
link
]
Tired of old fashioned lighting and common lamps? Brenda Houston came up with these unusual "rocky" design meant to brake the pattern of sober and dull lighting. The "recipe" could not be easier to follow: take a normal lamp and a add an eccentric rock at the bottom. Simple, modern but creative arrangement.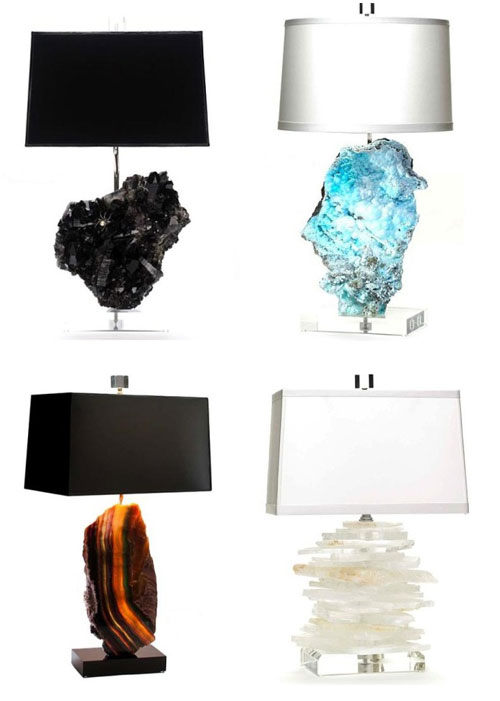 An Energy-Efficient LED Lamp for Outdoor Use: FLEXI Concept
[
link
]
One thing that camping enthusiasts never forget to take is a flashlight along with additional ambient sources of illumination. Industrial designers Kyeore Kim, Jaesuk Han, Sungkuk Hong and Sena Joo are trying to reduce the weight of their backpacks with the FLEXI concept.
The all-in-one lighting solution for outdoor activity is a flexible flashlight that can be used for both directional light and ambient illumination for convenient cooking and other activities of the campers.. When direction light is needed, the flexible sheet can be rolled in the form of a flashlight and when only ambient light is needed, the FLEXI can be used like an open sheet. The concept is made of thin rectangular silicon pad which is fitted with powerful but energy-efficient LED lights along its one edge. The users can roll the pad into different shapes for different types of lighting needs.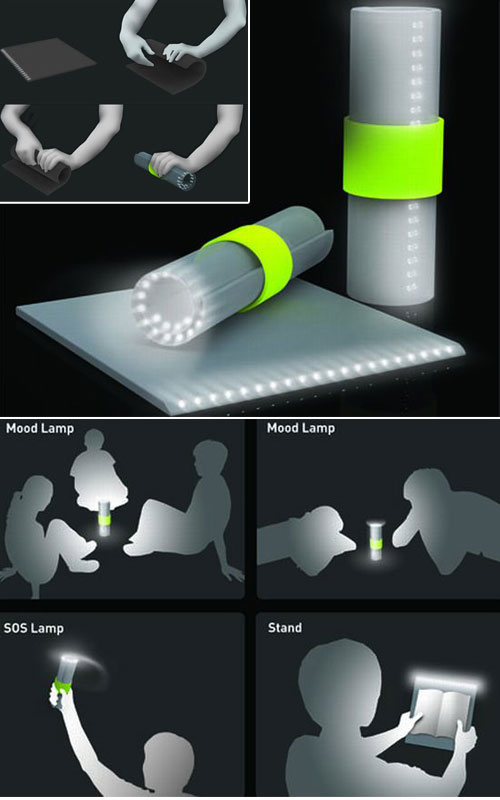 Kameraman
[
link
]
This is an interesting camera accessory… How sure how seriously you take yourself as a photographer. But would you enjoy painting a face on your lens cap and dangling a hand-made Osu!
The lens cap "face" of the fabric and "body" and from 100 to have a different design. Hand-painted face. Body is all handmade and one of the points. Lens Cap 52mm diameter face.The fabric body, neck Niataru be part camera tripod mounting hole.